We've all been there. The happy couple are getting their photographs taken at another location, you don't know anyone at the wedding and you're left twiddling your thumbs in-between the ceremony and reception. Totes awks.
If you're planning on having a large gap between your ceremony and the meal, be a dear and spare a thought for your guests who will be left waiting impatiently for your return. There are lots of ways to provide entertainment, so no excuses! These fun-filled ideas will suit all budgets and you can tweak to match the formality of your day.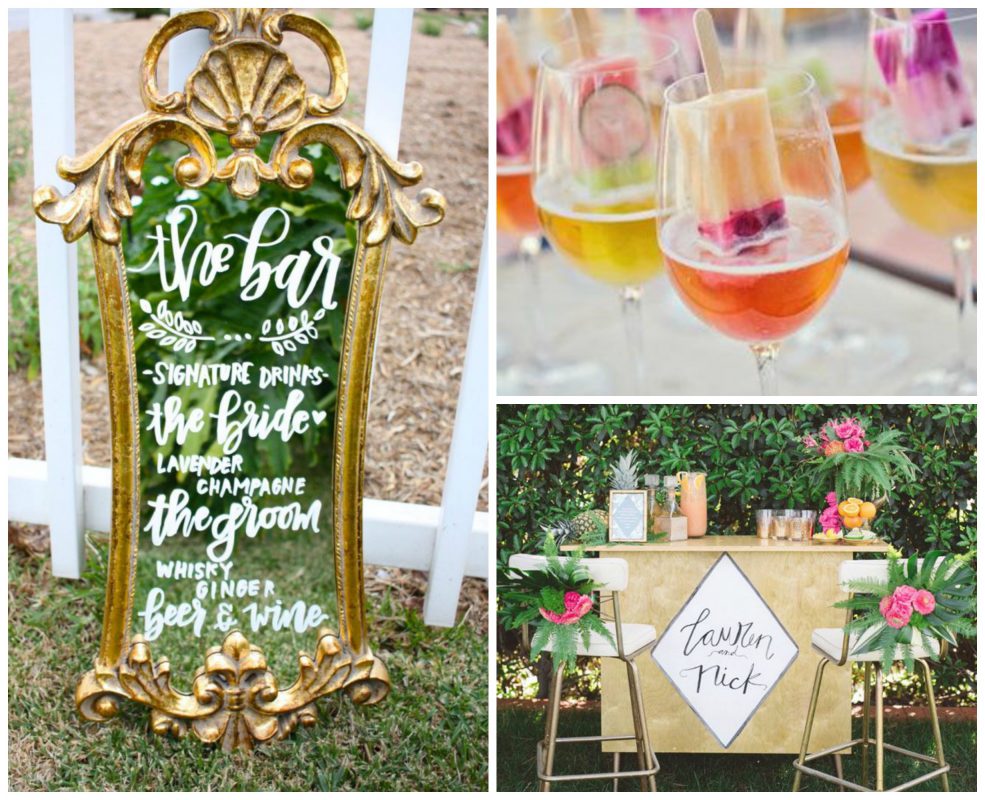 Organise A Self-Service Cocktail Bar
Nothing cures boredom like Happy Hour. A cocktail cart can be as formal or informal as you wish – plus you can even create your very own signature wedding drink. Provide all the tools and ingredients plus a DIY menu guide. The conversation will be flowing in no time.
Caricature Artist
Silly sketches = guaranteed giggles. FACT.
Magician
Increasingly popular, this wow factor performance will have your guests chattering all night in amazement. Below are listed magicians on WeddingDates UK.
Organise a fun activity
If you're hosting a city chic celebration, research what's happening in the local area on the day of your wedding. Maybe there's a funfair in town or a festive Christmas market. If your venue is set in a waterside location, ask if a river cruise can be worked into your package.
Travel in style
Why wait to get to your venue to start the fun? Get the party started the minute you leave the chapel with some trendy transport for your pals. A traditional English double decker is sure to be a talking point and get the atmosphere pumped.
Hire An Animal For Photo Ops
This needs no explanation. It's pretty awesome. Just don't go mad and hire a whole petting zoo!
Lantern Release
A perfect activity during a winter wedding. On your return from your photo shoot as dark skies close in, gather your group, make a wish and let it be whisked away. Return inside from the chill and indulge in some hot cocoa before being seated for your evening meal.
Showcase Something You Love
Let your personality shine whether it be through your favourite style of music or via a movie theme. A cinema room with loads of plush cushions and gourmet popcorn is sure to be a hit – we all know how draining a wedding can be, so a little mid-afternoon snooze will be more than welcomed.
Photo Booth Fun
Everyone loves a selfie. If you put a social media ban in place during your ceremony, let them blow off steam here. Below are listed photobooth vendors on WeddingDates.
Image Credits: Emmaline Bride; Wedding Wire; Green Wedding Shoes.