Gone are the days of the snooze-fest tea and biscuit wedding reception. We want fireworks and excitement for our guests when they arrive at our wedding!
Wow your guest's taste buds with your choice of tantalizing table treats, after all first impressions last a lifetime! Celebrate your big day in style with these 8 alternative food stations for your wedding.
Pancake Station
They say everything is bigger in America! Really surprise your guests with a self-service American style pancake station. Family and friends will have great fun with this yummy feast. They will be spoilt for choice with toppings from fresh fruit, maple syrup, hot chocolate sauce and fresh whipped cream.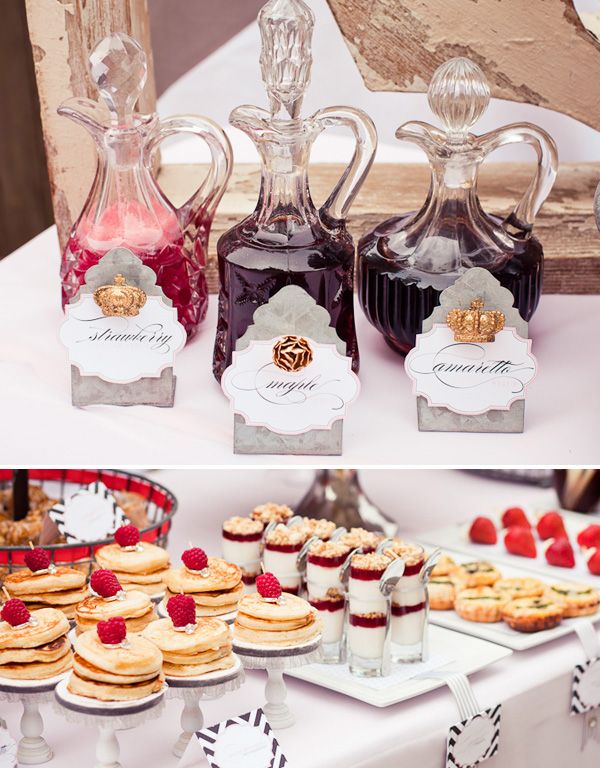 Cupcake Cart
It's no secret that we heart cake here at WeddingDates HQ. So a cupcake cart is our idea of wedding bliss! Take inspiration from these pretty displays.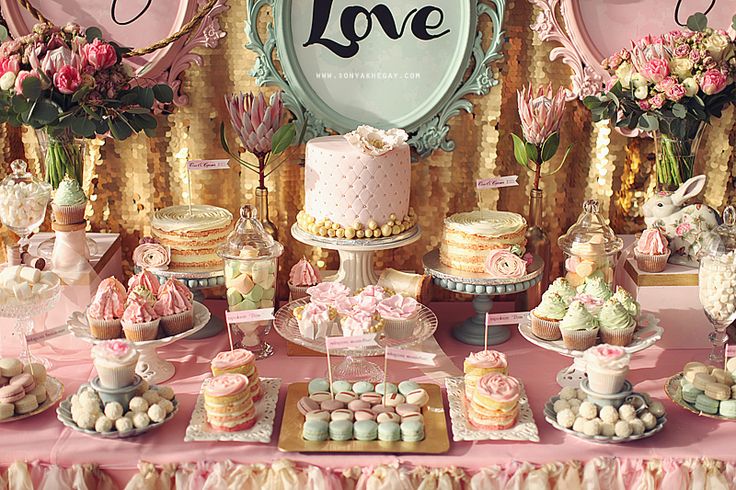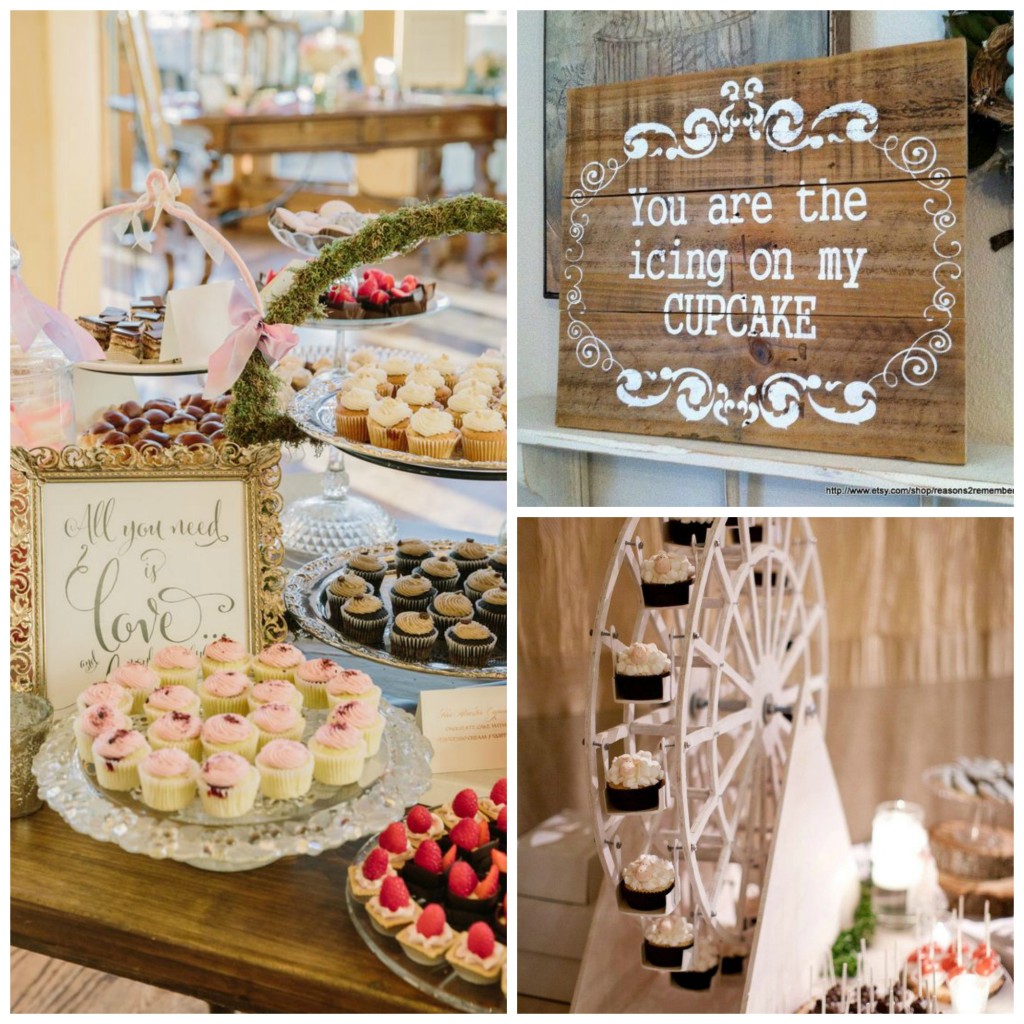 Cheese Table
Who can resist cheese and wine? These delectable treats are perfect for the more sophisticated adult-only wedding. Ask your venue to prepare a spread of crackers, grapes and rustic French breads to pair with your snacks.
Make this food station really special and personalize it to include a selection of wines and cheese from various countries you have travelled to as a couple.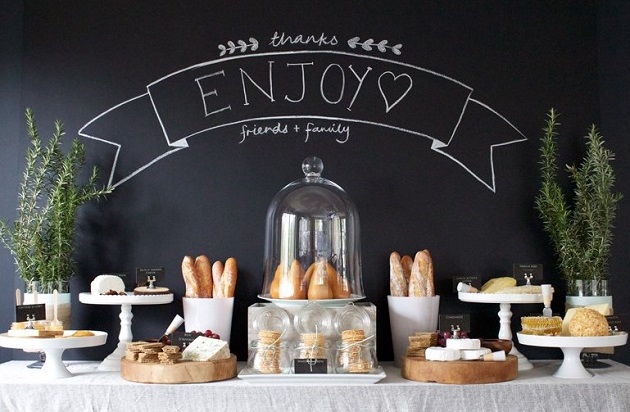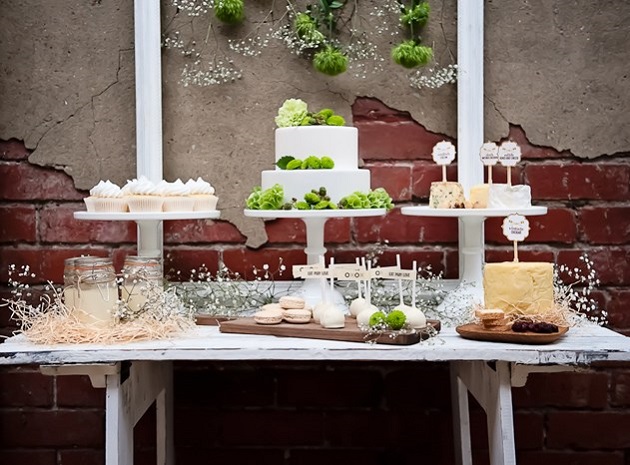 Seafood Platter
A seafood station is our port of call for cocktail hour! Oysters and shrimp are the perfect choice for a nautical themed wedding. Bloody Marys and champagne on ice will ensure these snacks are washed down a treat at your wedding.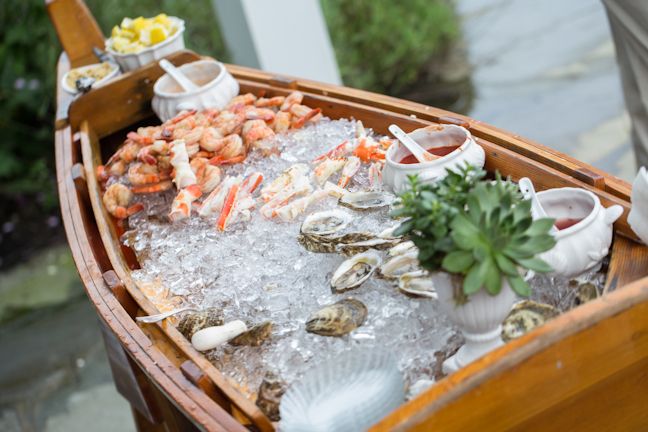 Burgers & Beer
Some couples may turn their nose up at the thought of serving burgers and beer on their special day. But gourmet burgers and mini fast-food treats are all the rage.
So, grab your cowboy boots and say I do to the Deep South! These mini beer tankards are only adorable and perfect for an outdoor barbecue wedding. Another option is to team these mouth-watering finger foods with bourbon whiskey and barbecue –smoked ribs.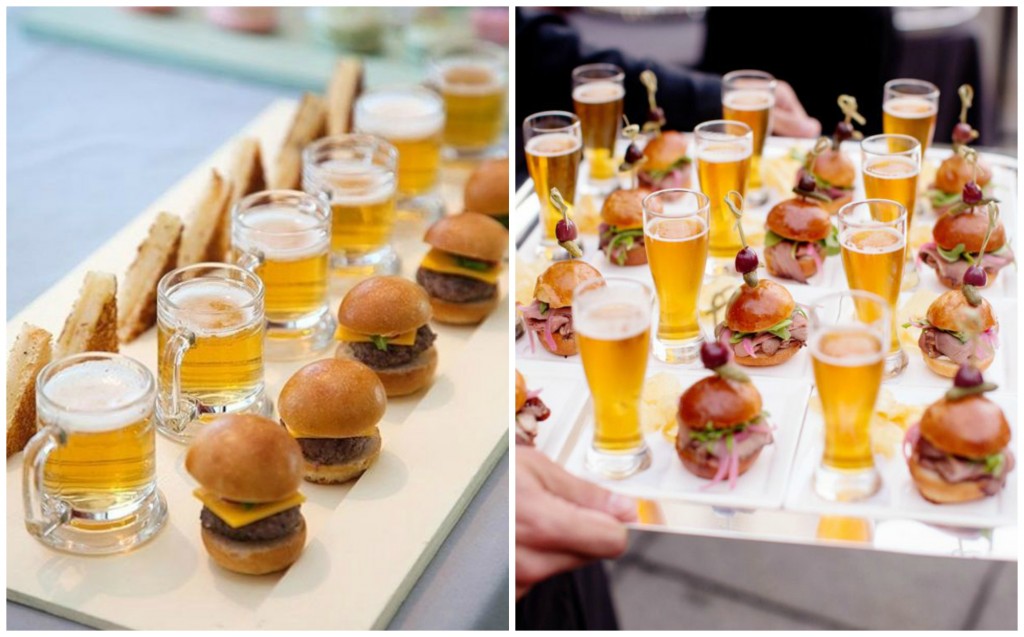 Tacos & Tequila
The Mexican heat-wave has finally hit our shores. Burrito bars are the place to be!  Hop on the hipster bandwagon by plying your guests with tacos and tequila. Even if they don't like spicy food, who could resist these cute mini cocktails?!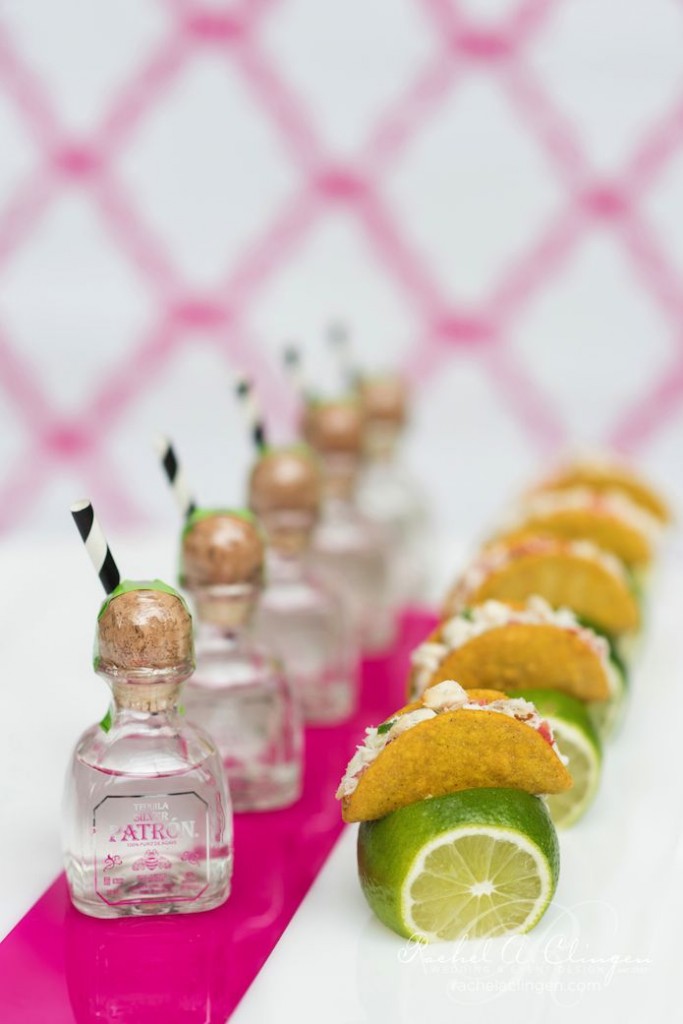 Cocoa Counter
Hot chocolate is the perfect winter warmer. Keep your guests cosy and snug on arrival to your reception with a nice hot cocoa and a roaring fire. We can think of nothing more romantic for a winter wonderland wedding.
Decorate your hot chocolate station with fairy lights and candy canes to really capture the Christmas spirit.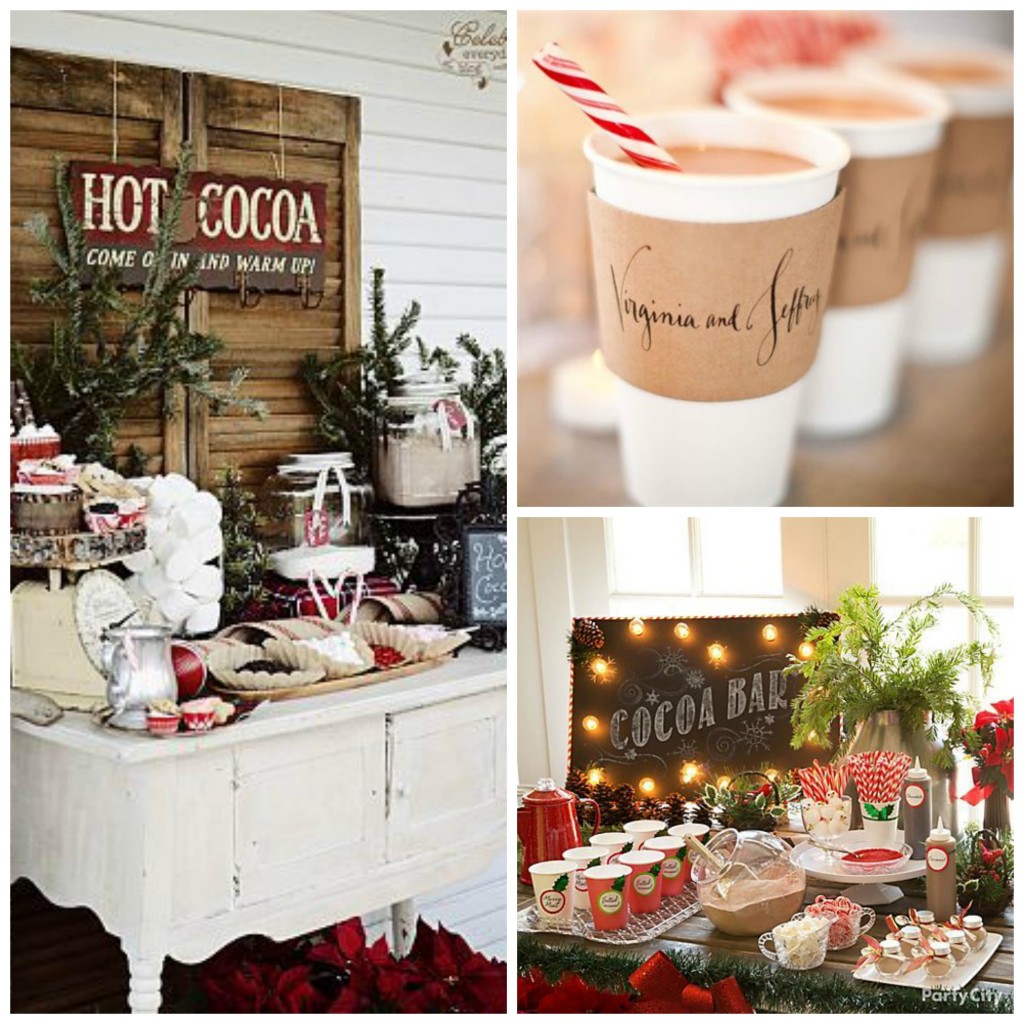 Kiddie Corner
If you are brave enough deem your special day child-friendly, a cookie counter will most certainly wow the little rascals.
Your wedding will be the coolest in town with a spread of Oreos, chocolate-chip cookies and shots of milk.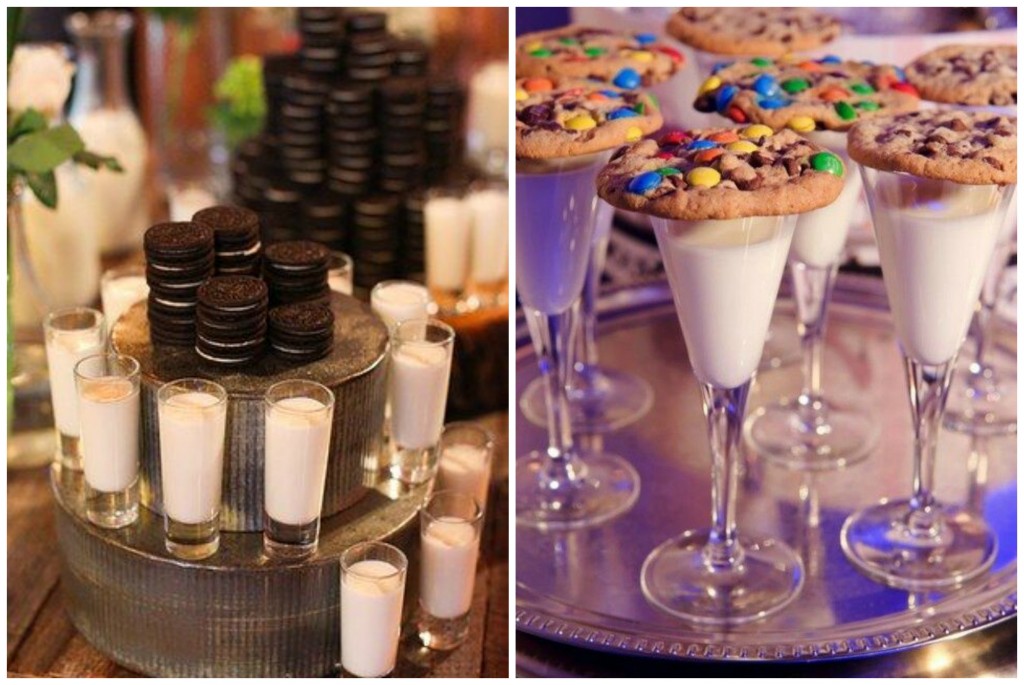 Image Credits: Hostess; Cake Central; Elizabeth Anne Designs, Etsy; Imgur; All The Frills; Amy Atlas; Artdefete; Happywedd; Style Me Pretty; Modwedding; Buzzfeed; Style Sizzle; Hometalk; Party City; The Knot.