Gone are the days of simply announcing your engagement face-to-face. The battle to post bigger, better and more creative proposals on social media is fierce. If your partner just popped the question, these social media etiquette tips will keep you grounded…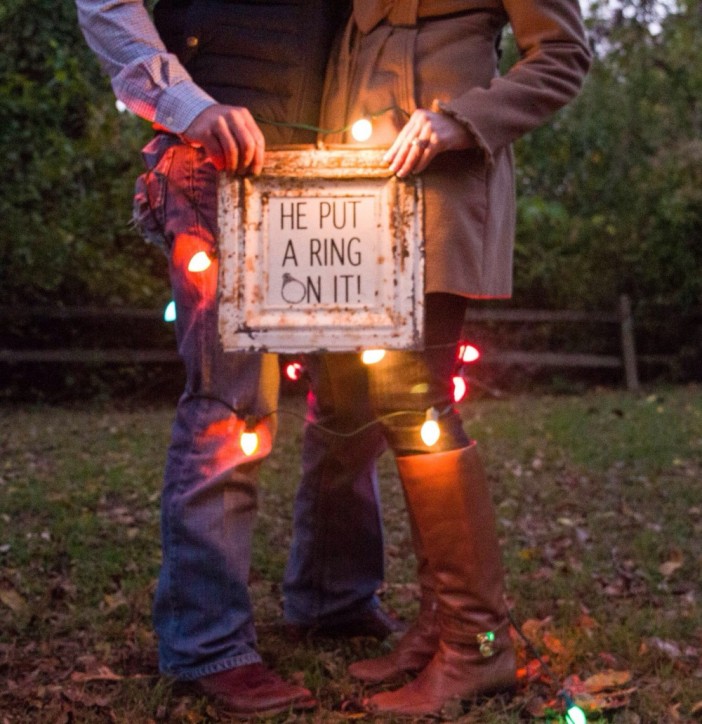 Tell Your Loved Ones First
It's a big no to Snapchat on this occasion from us here at WeddingDates HQ. Imagine how crushed your closest family members would feel by seeing your big news online before you personally told them. We have a sneaky suspicion that there could be more than a few noses out of joint!
Take Some Time To Yourselves
Being newly-engaged is a whirlwind of excitement and sheer joy. The overwhelming sense of happiness will no doubt leave you wanting to shout your news from the rooftops.
However, if your other half proposes during a romantic getaway, press the pause button and take time to gather your thoughts. You will never get this fleeting moment back again. Switch off from social media for those special few days and savor every moment, just the two of you.
Make Things Personal
If you do decide to share your proposal story on that big ole space known as the world wide web, make it personal and true to you as a couple. Maybe you will upload details and pictures of how the big question was popped or share a story about your relationship together and what this milestone means to you. Some couples hire a professional photographer who will shoot an engagement session to officially make an announcement online. Either way, ensuring you are both comfortable with the details of the big reveal is paramount.
Take a Ring Selfie
Girl, you gotta show off that sparkle!! #justengaged #diamond #excited #bridetobe
Update Your Relationship Status
Because it isn't official until you update your profile details. Duh!
Understand That Everyone Isn't A Social Media Junkie
Just because your wider circle of friends don't give your Facebook status a big thumbs up and a soppy congratulatory comment within 3.5 seconds of your update, does NOT mean they don't care. While you are scrutinizing every notification rolling in, your pals may not have even logged into social media. Now is not the time to cause petty drama by arguing over a 'delayed' response.
When they do see your fabulous news, they may decide to phone or message you personally with their well wishes – and that in our eyes is a true friend.
Image Credit: via How He Asked by The Knot.