Mismatched perfection! We have serious envy of this bridal party's style. Lustful lilac complimented with a soothing green and the prettiest flowers. Swoon!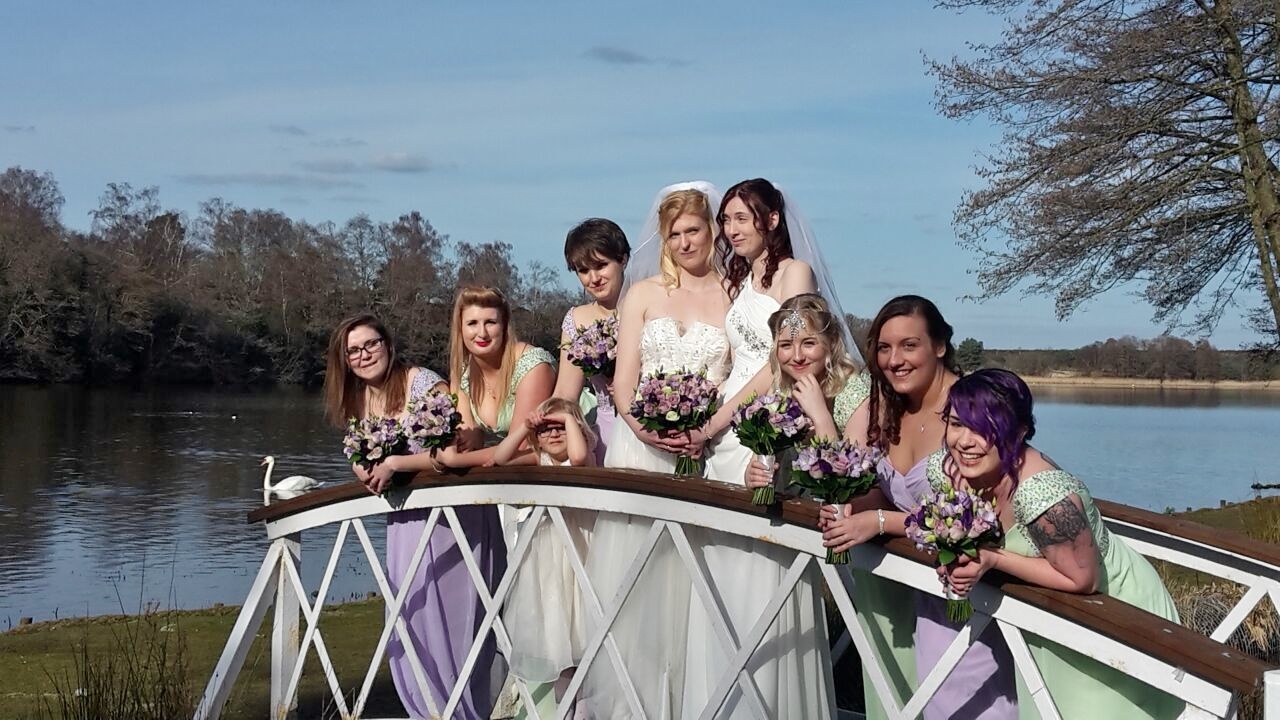 Having family involved in their special day was extremely important to Elin and Kay. After a fairytale Christmas proposal at Elin's hometown of St David's in Wales, they carried on the tradition of family involvement at their wedding on 25th March 2016 at the BEST WESTERN Frensham Pond Hotel.
All the little details from their magical cathedral proposal were sprinkled throughout the wedding celebrations. Close friend Becky helped with DIY candle wedding favors and romantic jam jar center pieces featuring quotes from the couples favourite book. While another friend Zoe created an awesome Batman wedding cake which went down a treat with guests.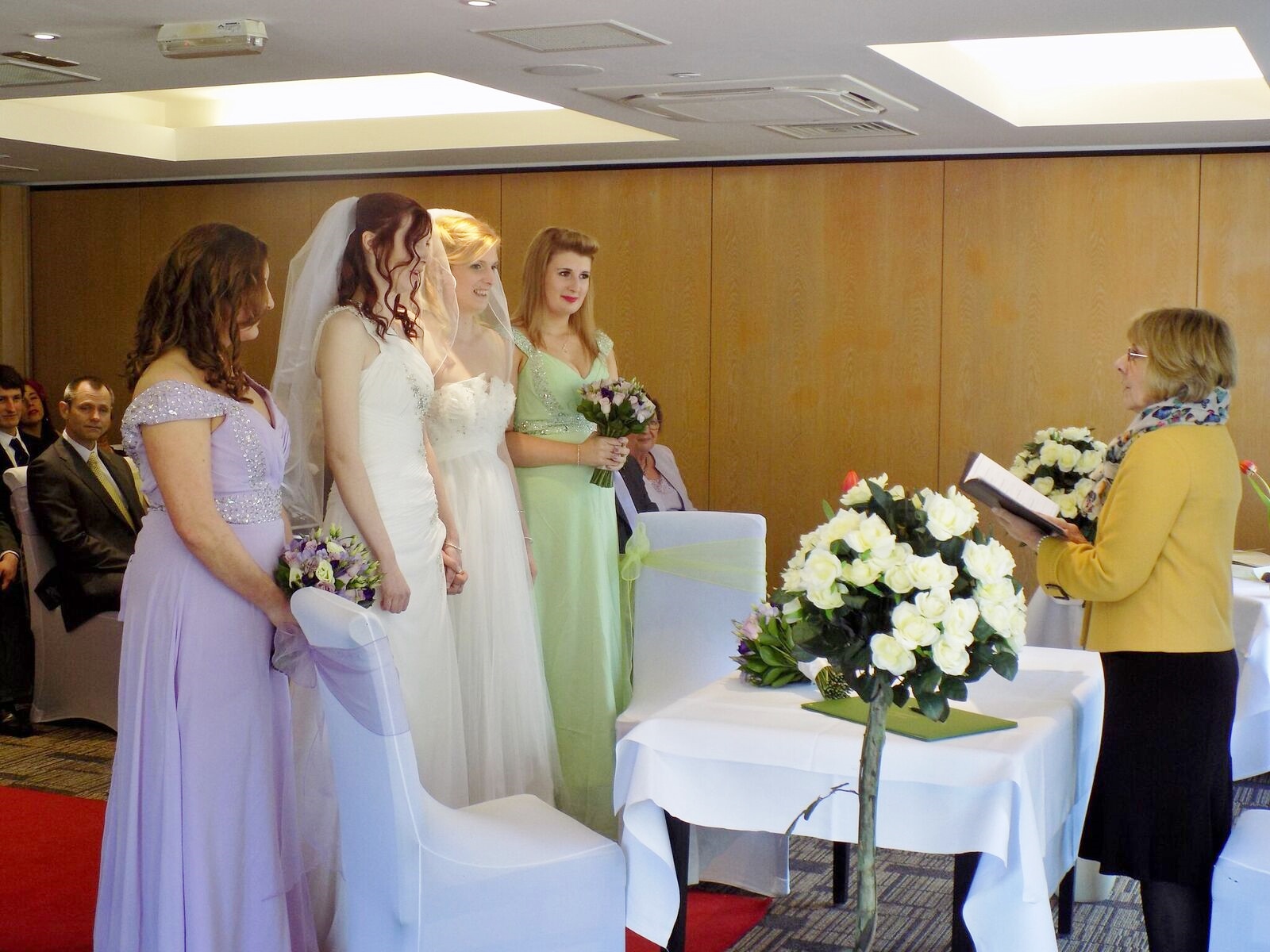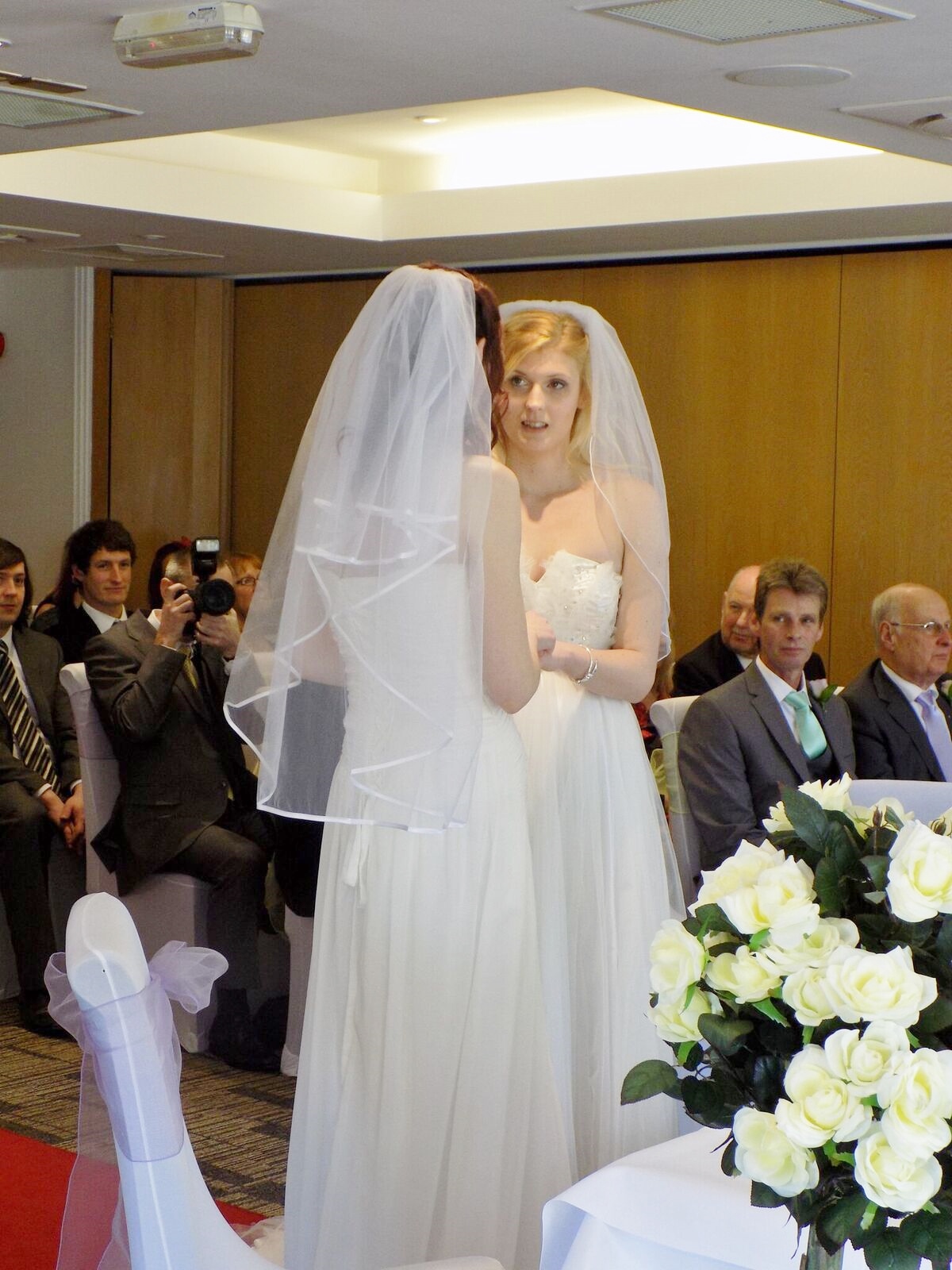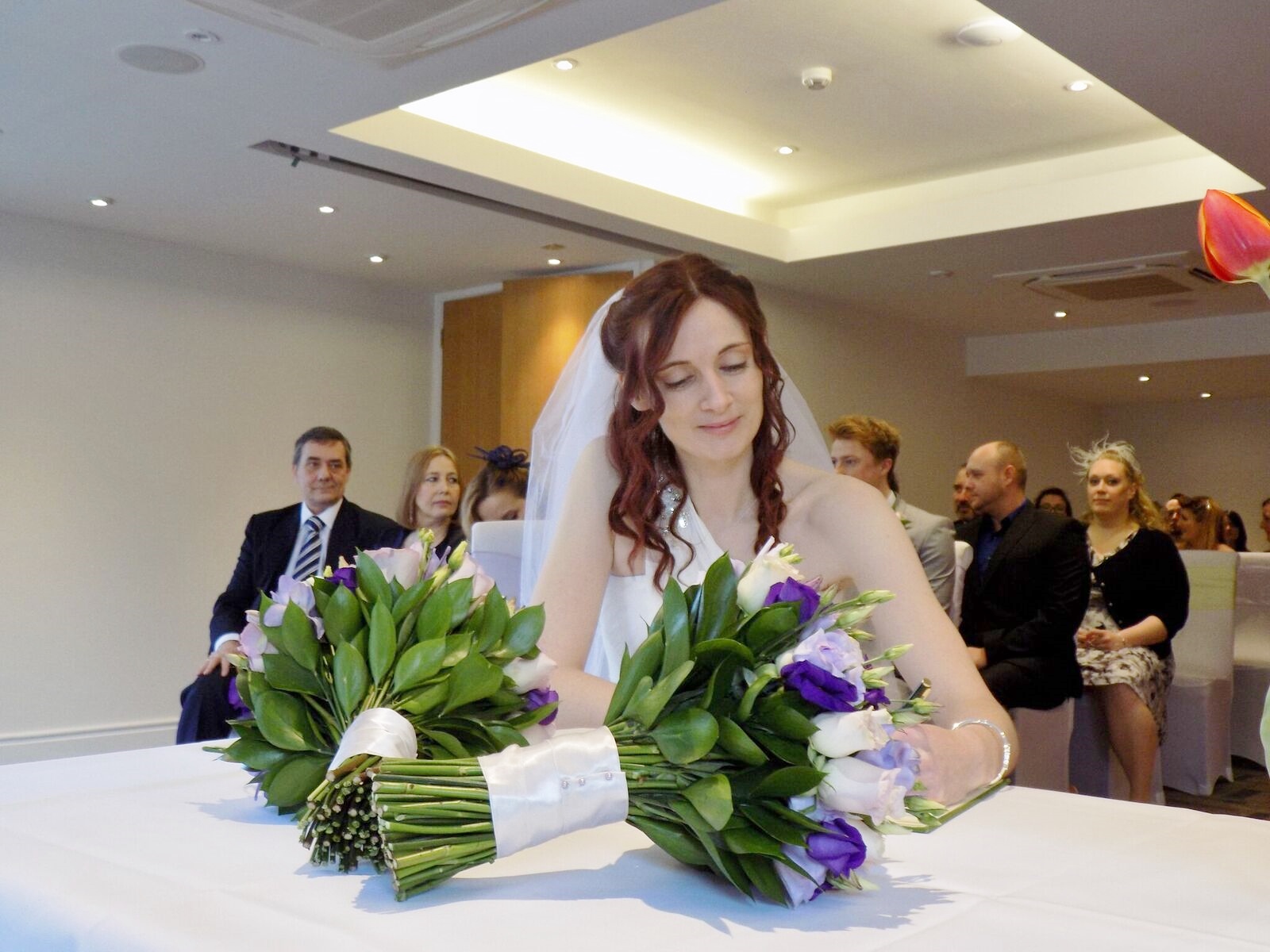 Elin wore a stunning gown by designer Anoushka and Kay's wedding dress was a bespoke creation by friend Charlie Byfield, a freelance Costume Designer.
"I think the most important part for both of us was getting to see all our family and friends in one place. A lot of my family and friends are from Blackpool, and Elin's family are spread throughout England and Wales, so it's rare to see them all in Surrey!"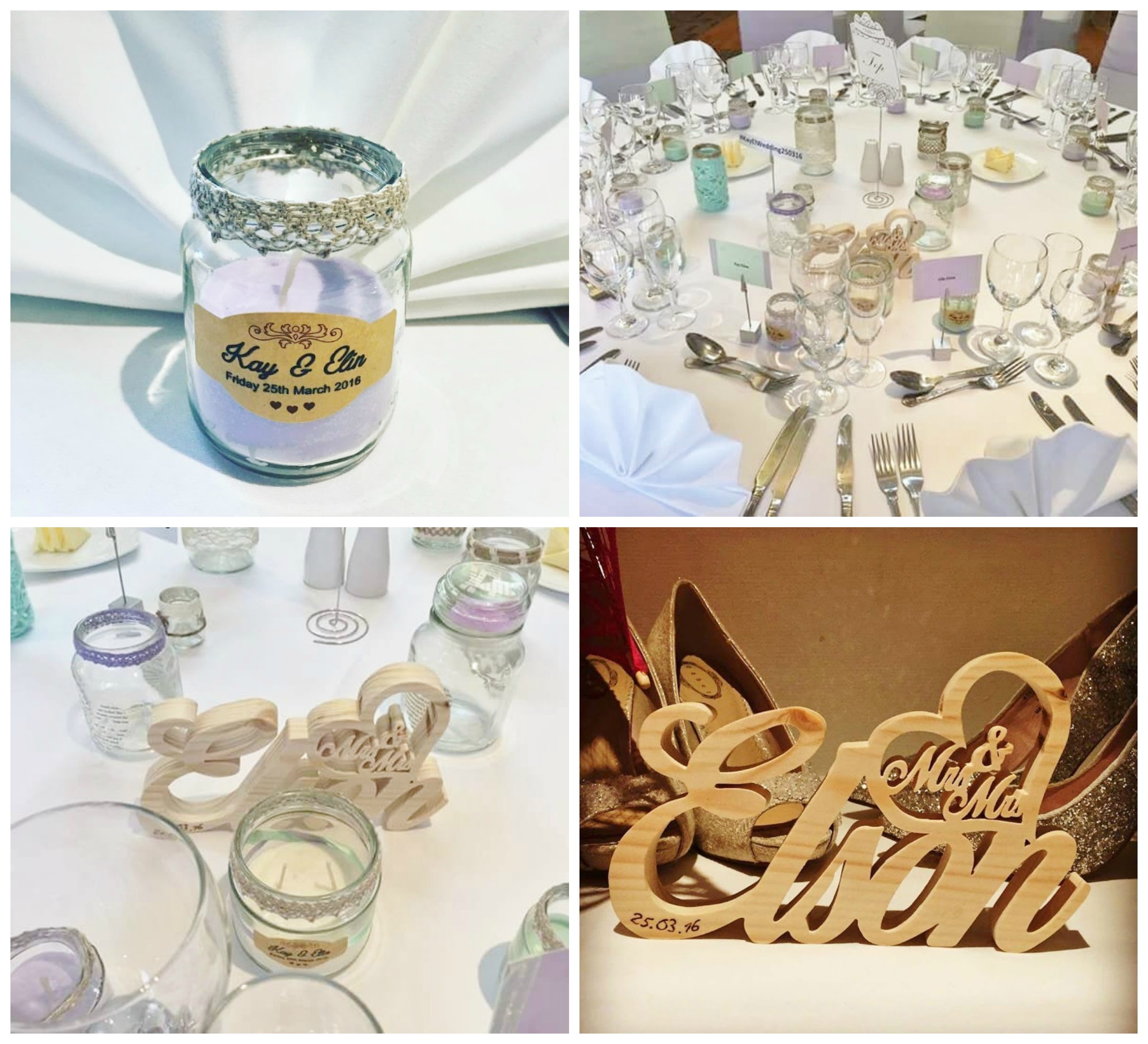 "Elin grew up locally and was previously aware of how beautiful the area was, so after some research, we decided to check out the BEST WESTERN Frensham Pond Hotel. At the time, they were in the middle of a remodel – the room we got married in had no floor or ceiling! Luckily, the Events Manager Mala was able to paint a picture of the upcoming refurbishment and we nervously trusted in her vision and booked our wedding for the 25th March 2016. We were not disappointed!"
"The wow factor was definitely the view from the bridge over the water and we were so lucky to have such nice weather. Both of us and all our guests were very impressed with the quality of the refurbishment and the helpfulness of the staff, they couldn't do enough to make sure we had a smooth yet memorable day. Mala was particularly fantastic, I think her and Kay were both a little worried about having two Events Managers working on one wedding; but Mala was brilliant! She was there when we needed but left Kay to sort the things she wanted to plan herself."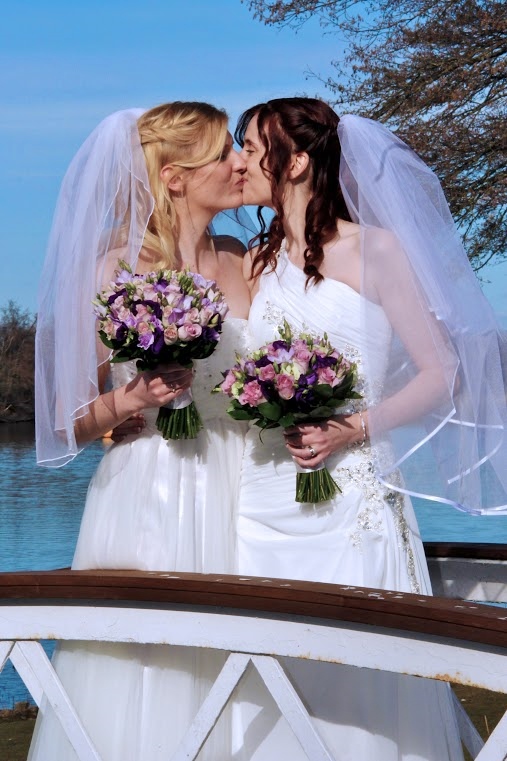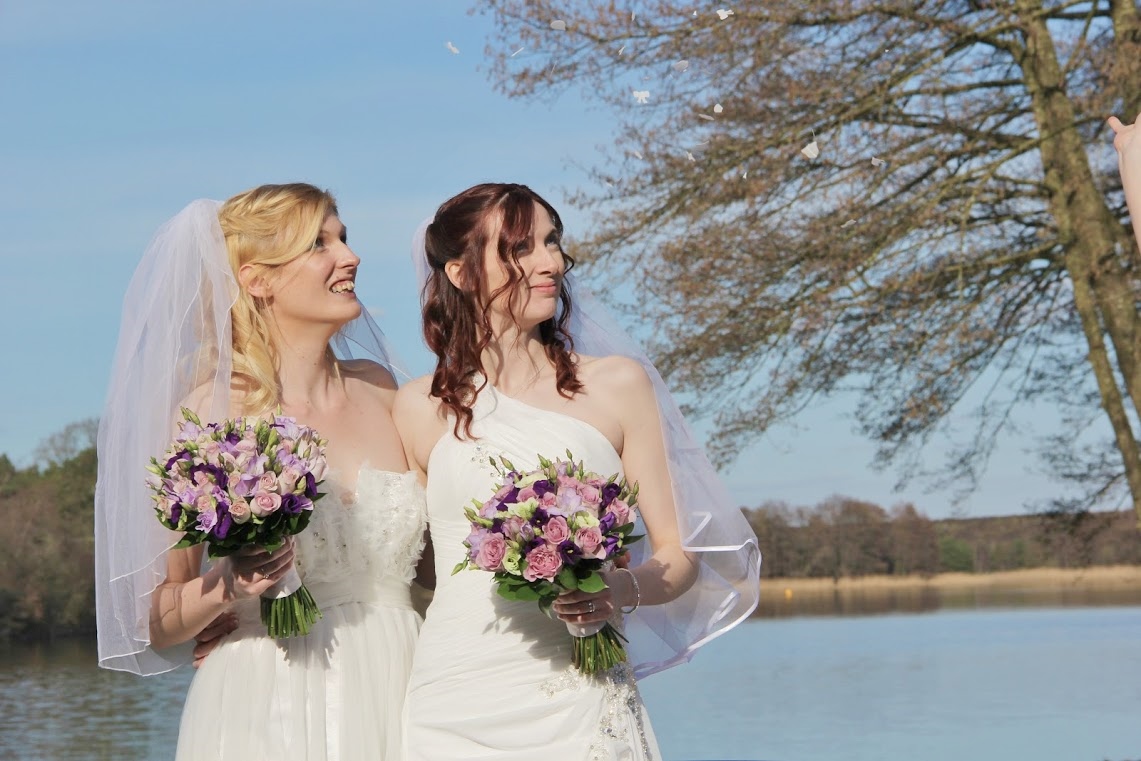 "We had two photographers at the wedding, both close friends of ours. Dan is a semi-professional wedding photographer and Laura is a photography graduate. The best part about working with them was that we knew each other so well, it was easy for us to be specific about what photos we wanted but at the same time they had no problems telling us if something wouldn't work, it was effortless really, particularly as neither of us are that comfortable in front of a camera."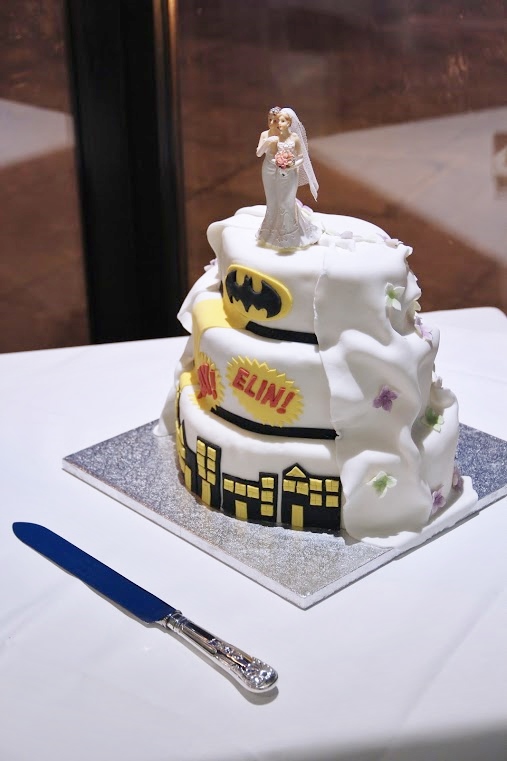 Huge thanks to Elin and Kay for sharing their special day with us and to their photographers Dan McCormack and Laura Barrett. 
Wedding Supplier Credits: