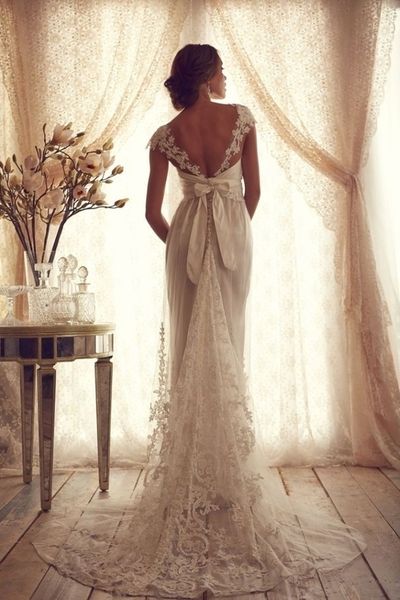 Stains. If you're anything like me, you absolutely abhor them. Although I'm not at all a neat freak, when it comes to stains, I kind of see red. That's why I've somehow managed to build up an incredible amount of usually quite useless knowledge when it comes to stain removal. Except in this case of course. Now, we're not saying this is very likely, but if you do manage to come across some ink or dirt, let's just say your wedding dress emergencies are solved!
Blood
Not a nice one. You've managed to prick your finger on a corsage or some other unfortunate way, well fear not. Get the stain under a cold tap asap (it's best to get the blood before it dries). Turn the fabric around inside out (i.e where it bled in to) and push the stain back out through the fabric. It's important that the water is as cold as possible so as not to 'cook' the blood into the fabric. Sounds gross, I know.
Ink Stain
Maybe you were signing a little note to your significant other and your hand just slipped? Apply some hairspray to a cotton swab and dab lightly over the stain. Water, bleach or liquid cleaner may end up ruining the fabric when combined with ink.
Oil Stain
A very easy one to make. Perfume or a small drizzle of salad dressing can quickly ruin a lovely dress. Dip a cotton swab into some talcum powder and gently (but generously) apply it to the spot. Wait 15 or so minutes for the oil to absorbed and shake off/dust off with a clean towel. Repeat if needed.
Make-up
With all the kisses, hugs and tears you'll be getting, it's not that difficult to end up with a smidge (or even a smudge!) of make-up on your pretty dress. The trick is not to rub it. Press a small amount of club soda onto the spot and sprinkle with salt to soak up the moisture. If you still have a remaining mark, touch up with white chalk or talcum powder.