Okay, so I finally tasted my first slice of these babies yesterday – and it was a little plate of heaven! The oozing burst of rich flavour layered on top of the crumbling sponge was just perfection. I'm now weak at the knees for colour drip wedding cakes! The hottest and most fun trend for 2016, be inspired by these and come up with your own wild ideas.
Pink To Make The Boys Wink
These lovelies are oh so pretty when adorned with sweet smelling petals. Fresh strawberries and a lush cream filling is the perfect choice for a summer wedding, a must for the self-confessed girly girl.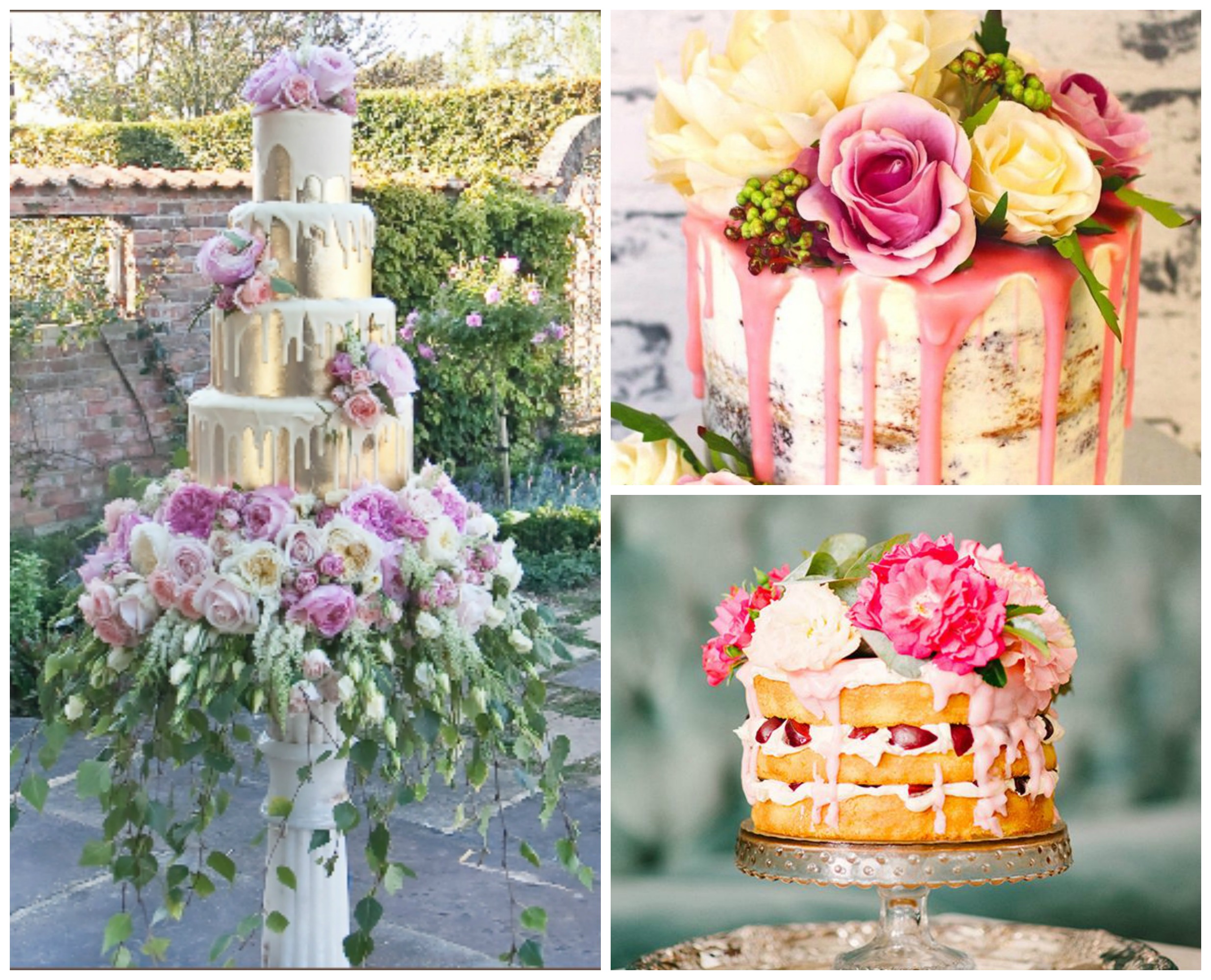 Dark & Devilishly Delicious
Chocolate lovers rejoice. Who could resist decadent splashes of dark chocolate smothered across a wedding cake? We are loving this for winter weddings, just don't forget to save a slice for later because it's going to be a guaranteed hit with your guests.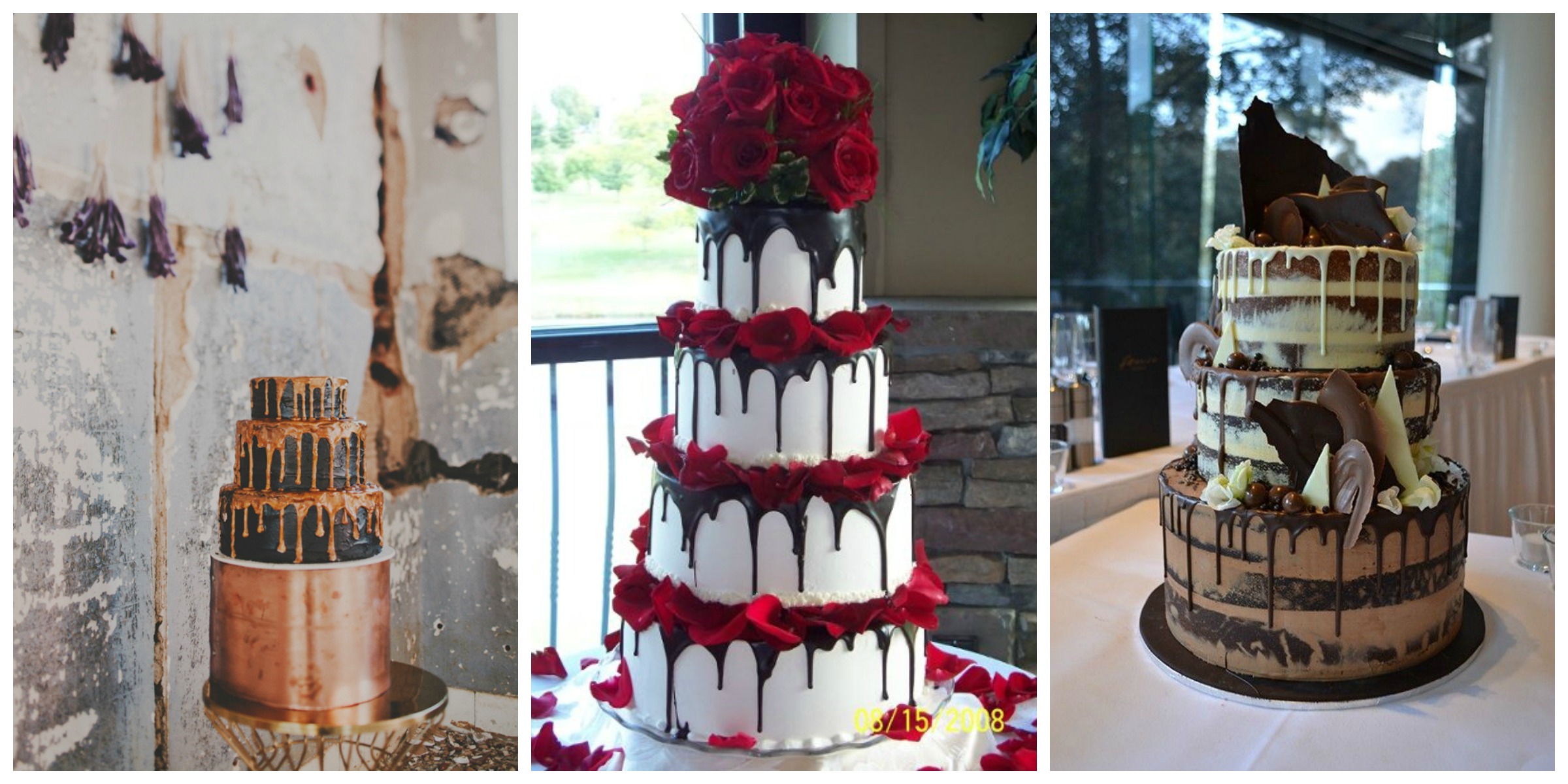 Pops Of Colour
Now, this is what we are talking about. Go crazy with bold brights and fun toppings. Think colourful macarons, exotic blooms and a kaleidoscope of sprinkles. Mandatory for a festival wedding and they will totally make your photographs stand out. Cutting the cake has never been so fun!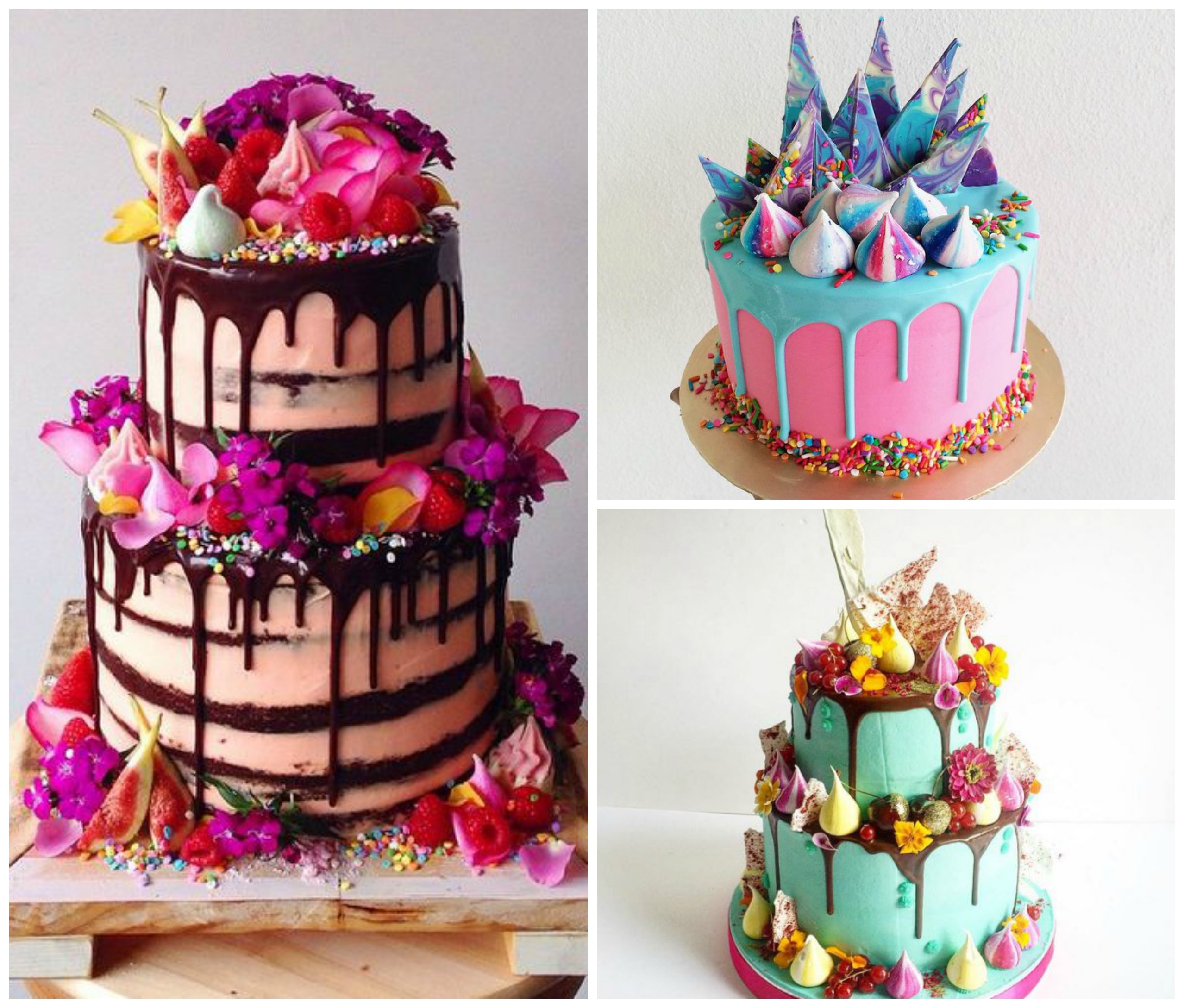 Image Credits: Pretty Parties via Modern Weddings; Couture Cakes; Kate Grewal Photography via Magnolia Rouge; Red, White & Green Photography via Ruffled; Linda's Cakery; Miss Ladybird Cakes via Polka Dot Bride; Delish; Fondant Fox Instagram; Katherine Sabbath Instagram.