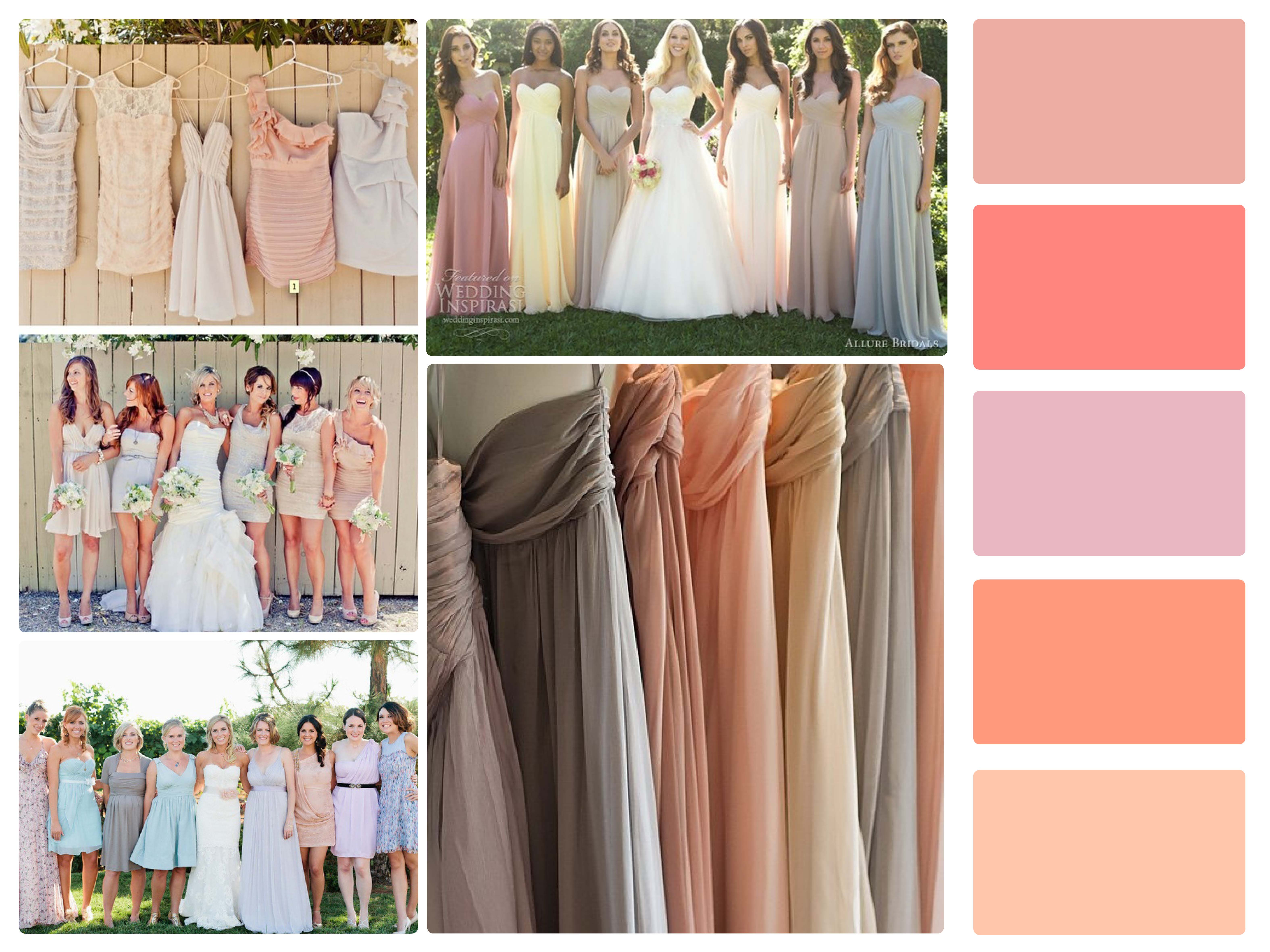 Attention all brides and bridesmaids the new summer trend is in and it's mix and match! We know what you're thinking (well duh, it's everywhere!) but I bet you're also thinking, it's cute in theory but awkward to put together. Well mix and match dresses are not complicated as you think. Here are a few tips on getting it just right!
Match your dresses with some common denominator but it doesn't always have to be colour. The material or the cut being similar works too. 

Pick a palette – run off the same shade of different colours or visa versa. This creates continuity in your bridesmaid look.

Match with your colour theme as much as possible. Apply the same theory to your colour theme!

Always (ALWAYS) buy your dresses together or bring examples of the other colours when buying the dresses. Often you might think a colour may go together but you really can't tell unless they're side by side.

Look at the colours in the daylight – this is mostly important for wedding photos.