As a New Year's resolution, we have decided to be more crafty and creative here in WeddingDates HQ. We came across this beautiful floral project on Minted.com, which is an online marketplace for independent designers to showcase their skills and creativity. We found this particular DIY tutorial in Julep, by Rachael Smith. We can't wait to try this one out, good luck!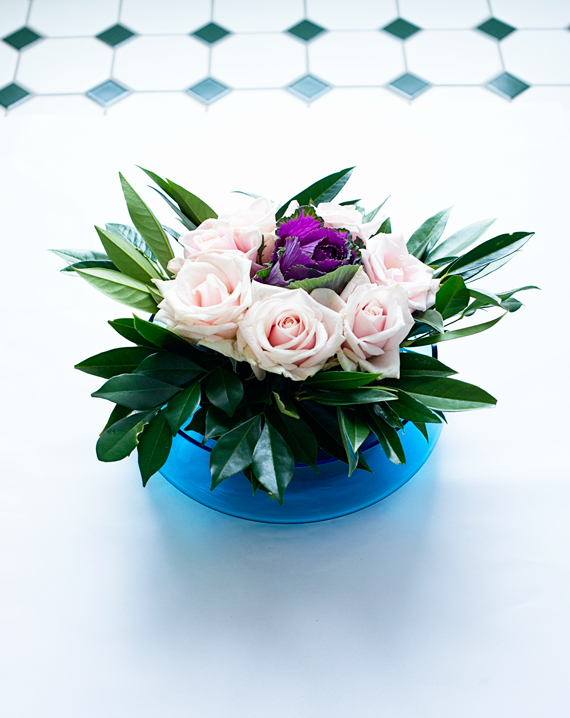 Making the centerpieces for your reception tables is much easier than you would imagine with the help of some simple florist tricks.
With just some basic florist's tools like foam and secateurs, you can make beautiful arrangements to suit your wedding theme and the bonus is you don't have to be rushing the day before to get everything into place.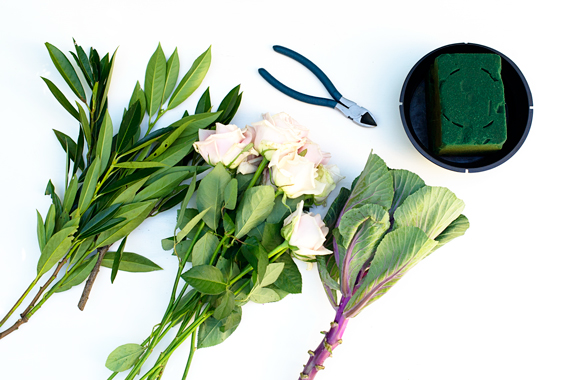 Supplies
Flowers (I chose kale, roses and green filler)
Secateurs
Florist foam
Saucer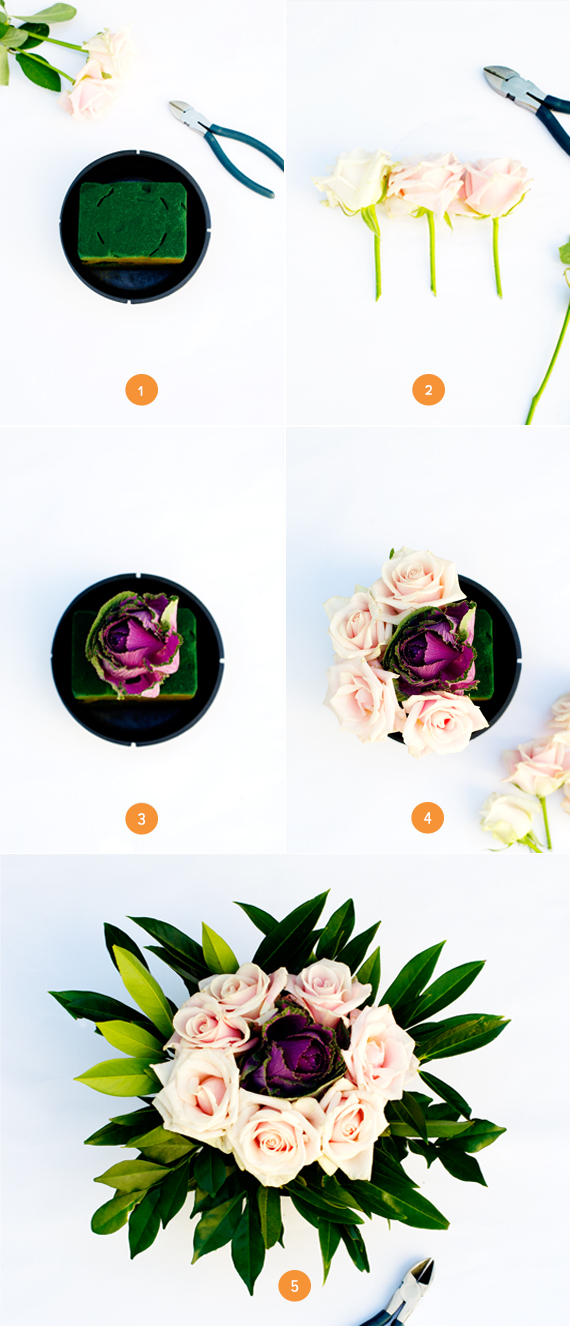 Step 1: Run some tap water over your florist foam for 20-30 seconds until it is completely soaked. Place it in your shallow dish making sure it extends 2-3 inches above the sides of the dish. This will allow your flowers to fall over your container for a nice effect. Put some water in the bottom of the dish and allow the foam to soak it up for about 30 minutes before you start.
Step 2: Meanwhile, cut your flowers on the diagonal about 2 inches high from flower to stem end.
Step 3: Push your biggest flower into the center of your foam. Make sure it is in far enough that just the flower is above the foam.
Step 4: Begin arranging your other flowers. Put your second biggest flowers in first (these were our roses).
Step 5: Finish by adding your green filler. I pushed mine into the sides of the foam as well so that they dropped down and hid the foam neatly.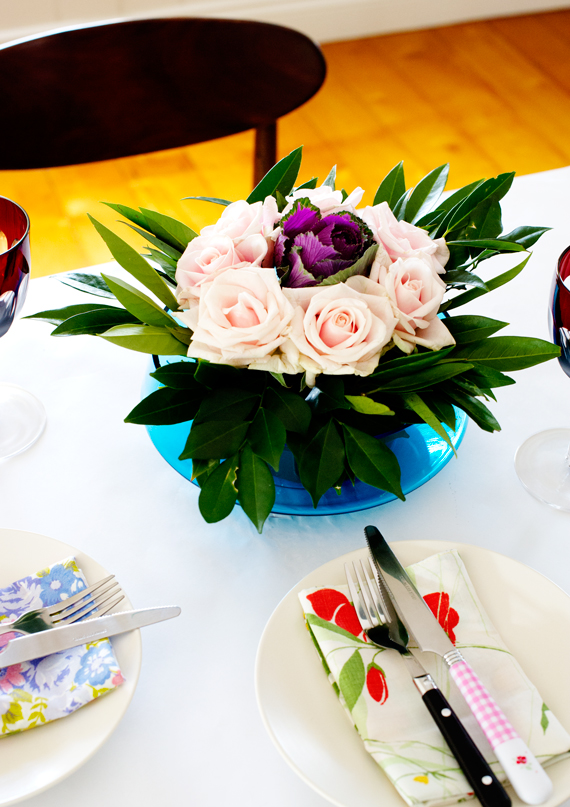 Using florist foam will enable you to make your centerpieces a few days in advance as the foam will keep your flowers looking fresh. These arrangements will also be easy to transport as they are placed securely in the foam.
Grab a few bridesmaids and some champagne and enjoy a relaxing afternoon being creative!
Wow! it looks ah.mahzing! We are away to get supplies now…! Don't forget this doesn't have to be for the wedding reception, you could use these at the bridal shower, or even the ceremony. 
Let's get crafty ladies!