Last week, we showed all you crafty brides-to-be how to make your own floral crown.
So we decided to take inspiration from Glastonbury this weekend and dedicate a whole blog post brimming with floral beauties for your festival themed wedding. Here's a selection of our favourite boho crowns for this summer.
Nature's Child
This look is perfect for the eco-friendly bride looking to take inspiration from rugged landscapes and woodland whilst keeping to an organic colour palette. To create this look select green foliage and soft florals such as baby's breath. These flowers are also a great chic and cheap alternative if you are a bride on a budget.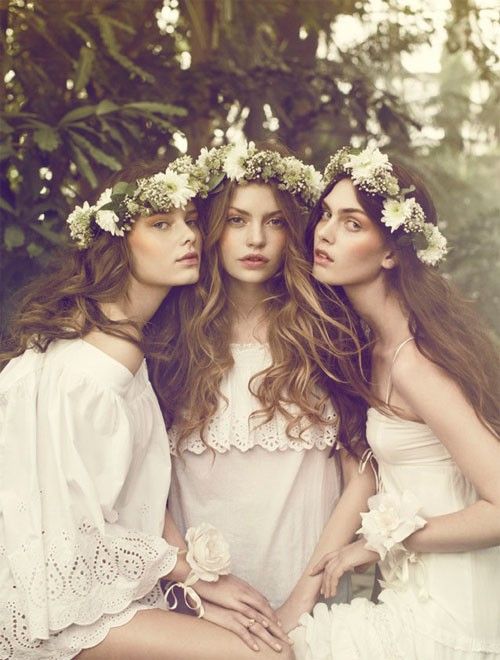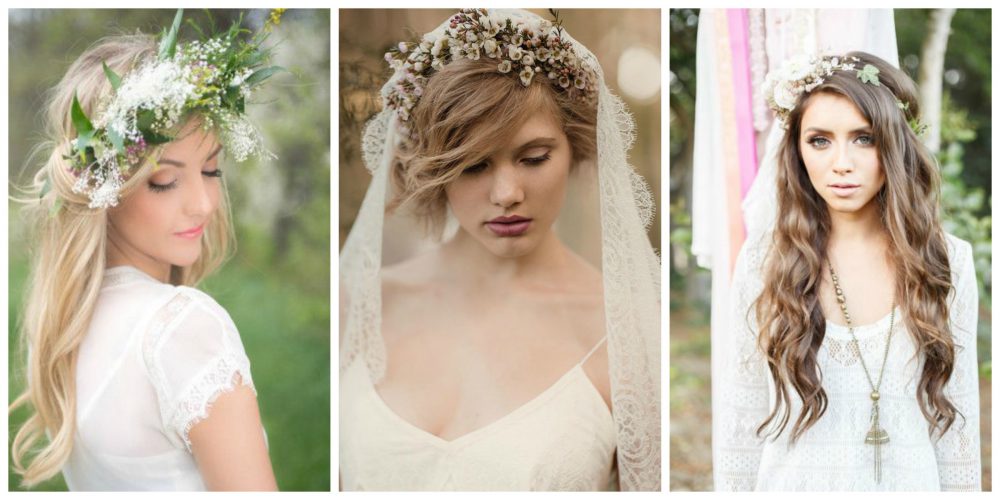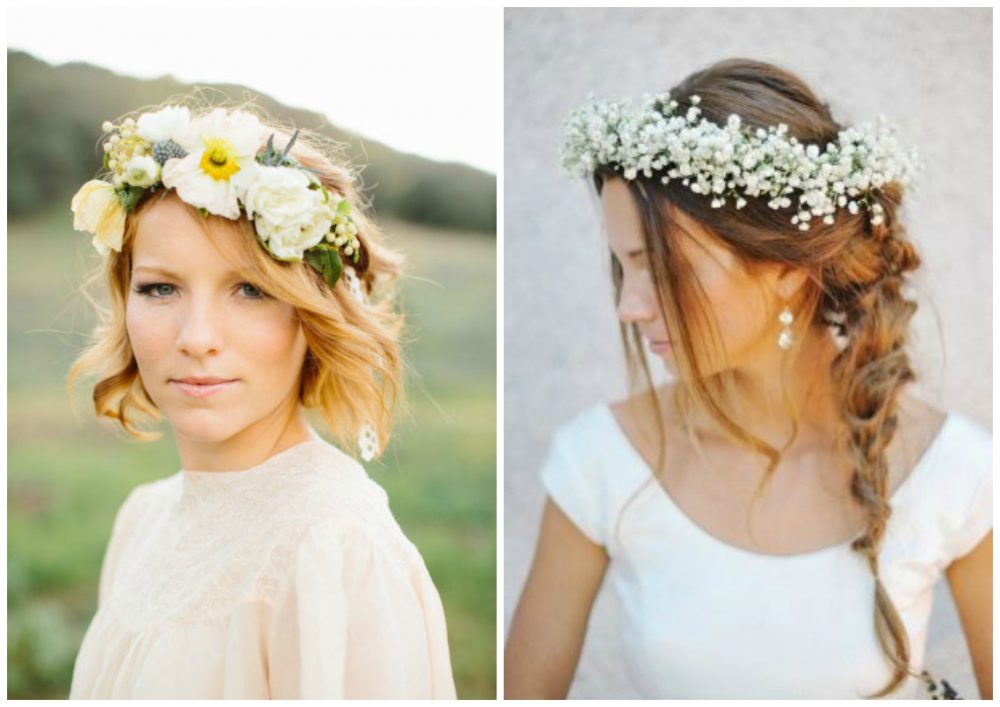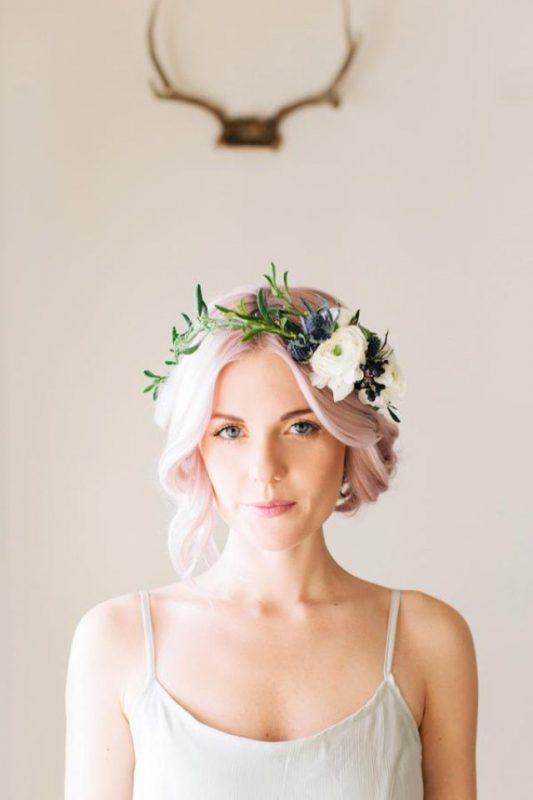 Pretty in Pink
Pink hues and summer sun will complete your fantasy festival wedding. Feminine and romantic, the colour pink evokes feelings of affection and tenderness. This makes it the perfect choice to begin your loving journey into marriage together.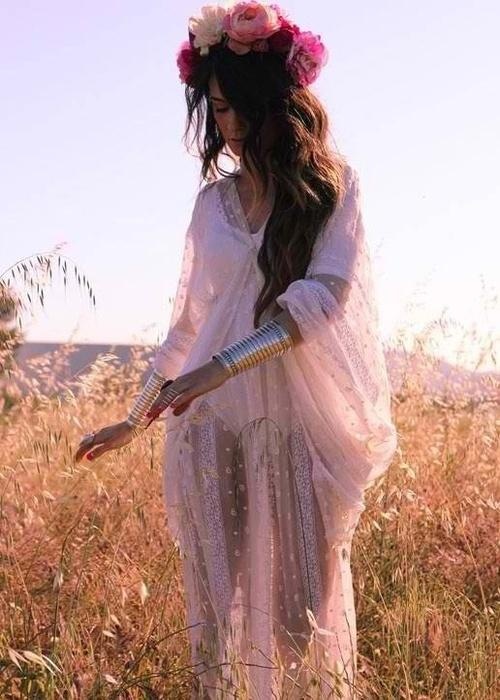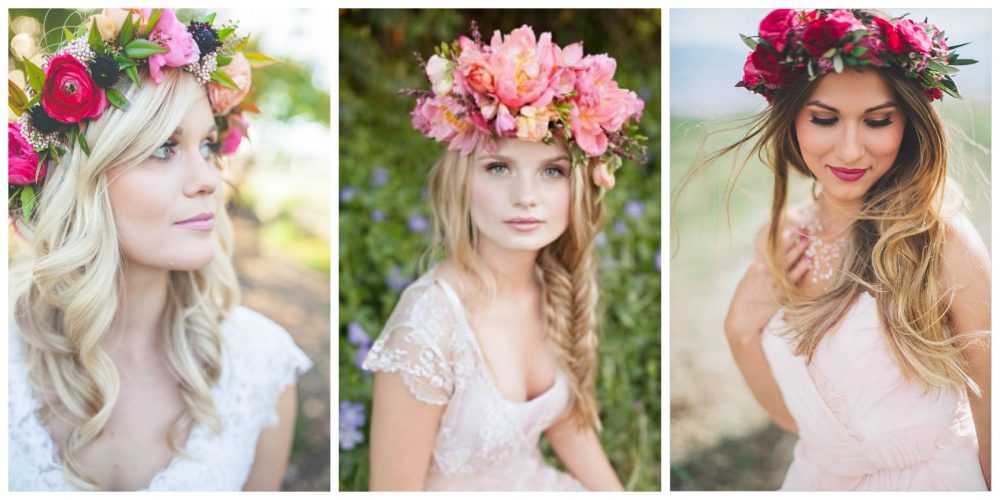 Peach Perfection
We are crazy about pretty peach headbands this summer. After months of skincare prep and tanning, shades of peach will radiate off your glowing skin enhancing your dewy look. This is a lovely option for brides who may not feel brave enough to opt for a pop art festival colour scheme.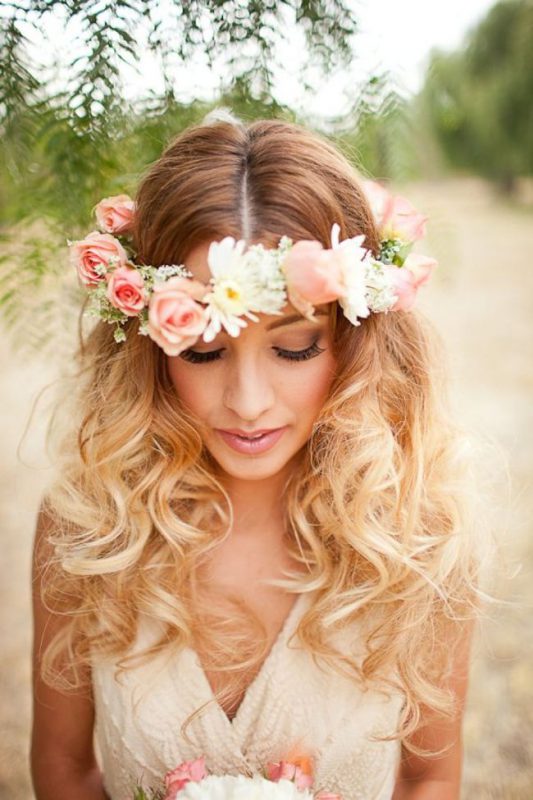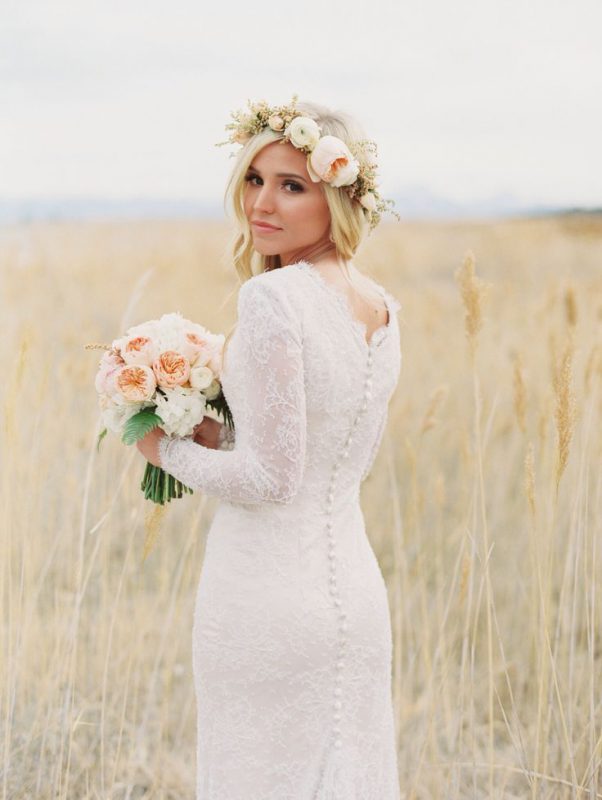 Technicolour Dream
Something for the ultimate festival chick! Mismatch bold and wonderfully bright colours with feathers, fringing, ribbons and prints to create your technicolour festival wedding. Live the dream and be the queen of cool with these festival brights.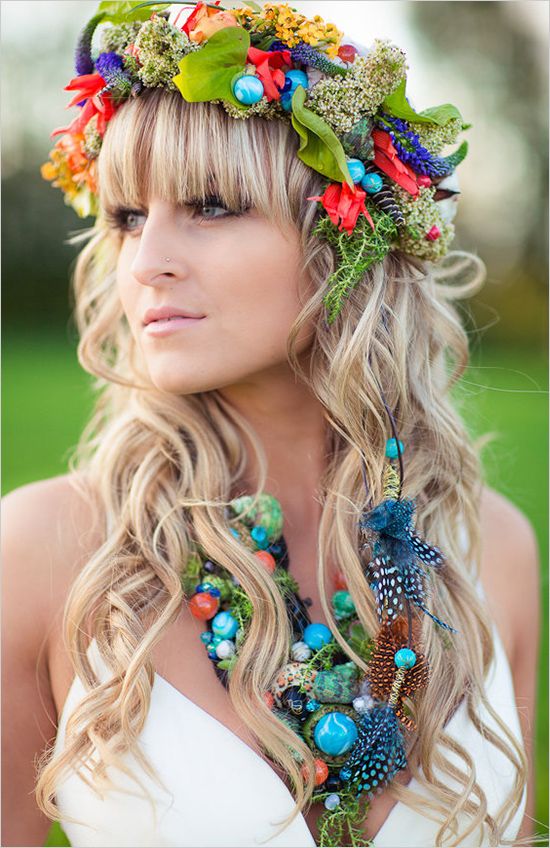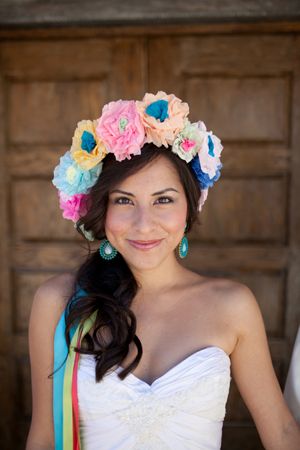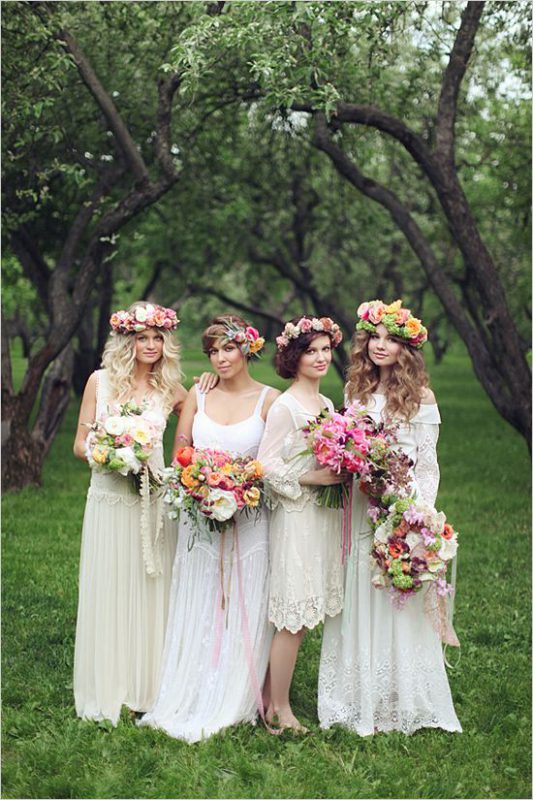 Not Your Average Princess
Not your average girly girl? Check out these rocking floral rings we found on Oh Me Oh My DIY's Instagram account from their latest workshop. These are an awesome and thoughtful accessory to give your bridesmaids on the morning of your festival wedding.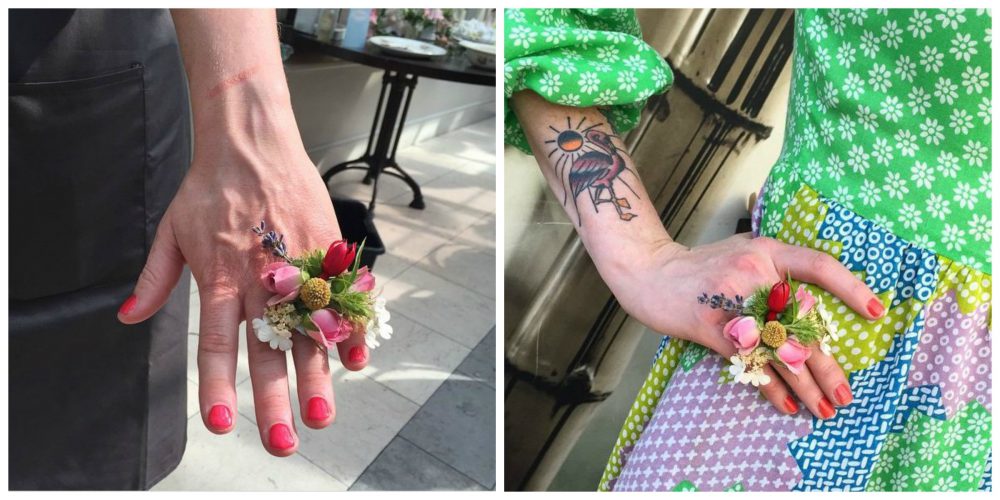 Image Credits: Boho Wedding; LKB Photography; Cosmopolitan; Style Me Pretty; Elizabeth Anne Designs; Want That Wedding; Chrome; WeddingChicks; Elizabeth Anne Designs; Wedding Chicks; Clipzine; Fly Away Bride; Brides; Wedding Chicks; I Loves W Mag; Wedding Chicks; Oh Me Oh My DIY Instagram.