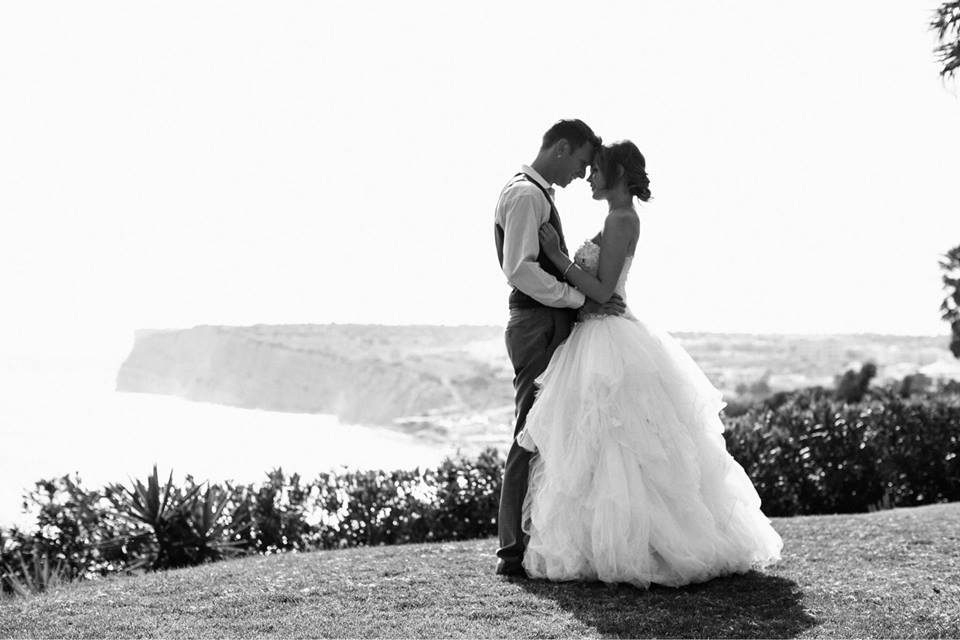 When it comes to wedding photos, some people just have it! They've got those natural poses down. For many others, posing for the camera takes a little time and practice. One pose that always stumps us is the 'kiss pose'. Kiss poses can be romantic, cute, quirky and even funny and are definitely worth waiting around for. Here's how to get that kiss pose without it being awkward.
Chemistry
A good photo needs a little be of chemistry, not just with the couple, but with your photographer too. A photographer that you can relate to and is friendly is extremely important. Being able to trust this person is simply crucial, so make sure this person is like your best friend. We always say, have an engagement shoot to get a feel for the direction your photographer will go in.
Laugh it off
It may feel a little awkward, but that's okay. Often, awkward photos can make for a sincere and intimate image. If it feels a little too awkward, be sure to laugh! You would be surprised how beautiful a couple can look when they are genuinely enjoying themselves.
Long Distance Love
Sometimes a shot can feel a little too intimate. In this case, it may be worth discussing with your photographer if they can take the shot from a distance. This way, you won't feel like the main focus of the photo. Another route to discuss with your photographer is whether or not they will shoot candid photos. They could be another way of getting a lovely kissing shot without feeling the pressure of a photograph.
Image from My Lucky Bird