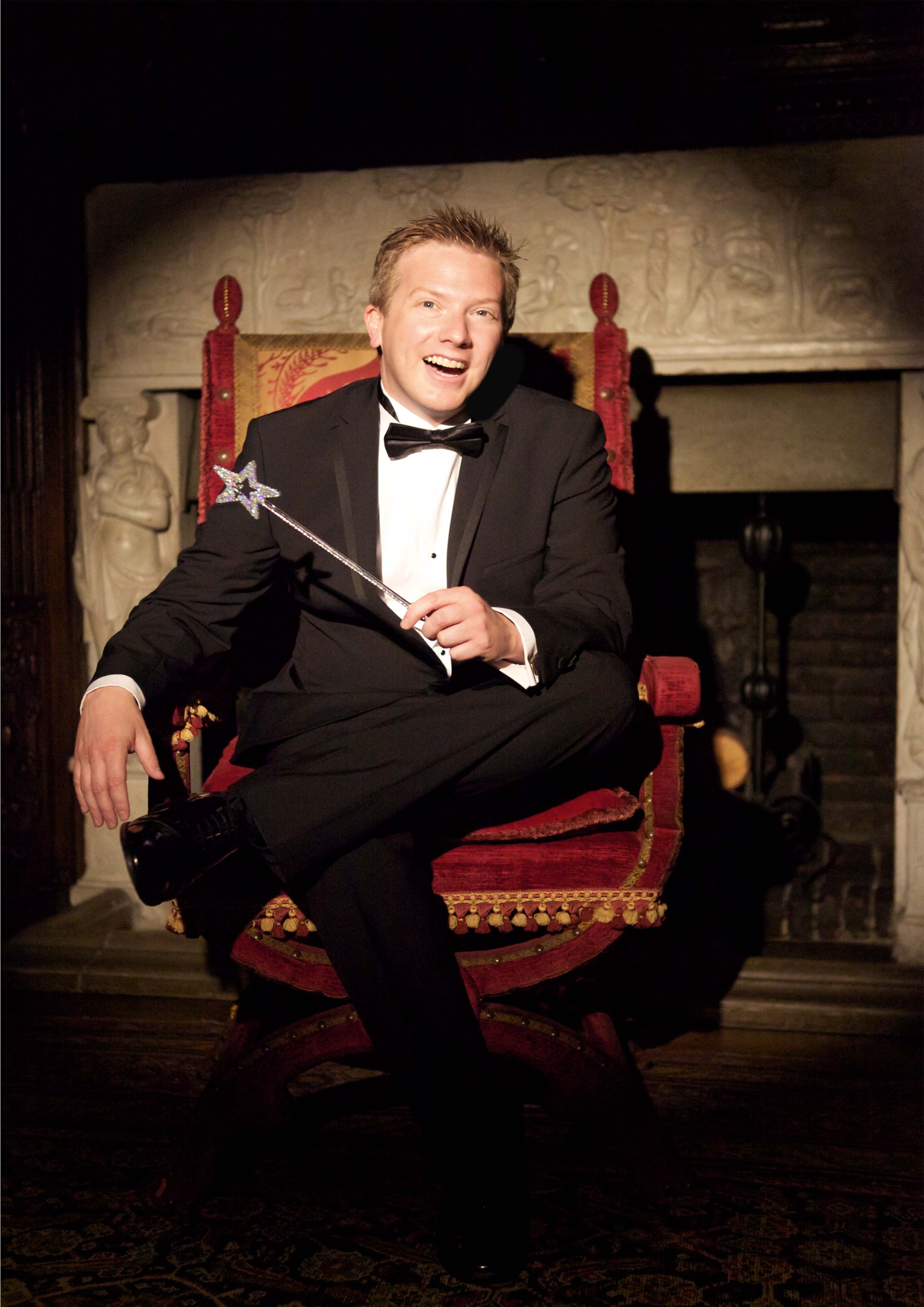 You've seen George Watts aka The Wedding Fairy everywhere. He's appeared on countless tv countdowns as well as being a YouTube sensation in his own right. Not only is The Wedding Fairy a TV personality but he also offers a one-to-one consultancy for couples planning their big day. George took a few minutes to have a chat with us about everything weddings!
You got your name on The Good, The Bad and The Ugly as a Wedding Planner, what made you decide you wanted to get yourself on TV?
I think I naturally gravitated to the World of Weddings because I just love all the individual elements this unique celebration brings together: cakes, flowers, fashion and dresses etc. There is no other business like it! I know it's a cliché, but I really just fell into the whole tv thing by chance!
We LOVE the name 'The Wedding Fairy' here at WeddingDates, where did you come up with that name?
Over a skinny latte can you believe! And I was in the Ivy Restaurant at the time – it felt a bit like a Eureka moment!
If you could ban any tradition from weddings what would it be?
Confetti! It drives me mad… I am good to go on with the whole petal thing, but traditional confetti is a nightmare. It turns up in the most awkward of places once thrown! And wedding rice is even worse – a total health and safety nightmare! 
What is your favourite all time wedding trend?
Fifties glitz and glamour because I just love the sense of sophistication this era oozes effortlessly. For me, weddings should be a little over the top and this trend allows us to go wild with the styling. A grand piano playing is a total must, as our bursts of buds everywhere! And on that note, never forget the diversity of an ostrich feather for adding a splash of fifties drama to your table centerpieces!
Worst first dance song ever:
It has to be Endless love. This song has been rinsed beyond belief. I am sorry Lionel, Diana and Mariah – this number is just a little too much for me!
Favourite celeb wedding EVER:
Without a doubt, it has to be the wedding of David and Victoria Beckham. For me, David and Victoria set the trend for us to personalize and make the big day our own.
Favourite destination wedding location:
Viva Vegas! The delights of California are on your doorstep, so post ceremony you can kick off those heels and explore this utterly gorgeous region for your Honeymoon. Vegas guarantees and unforgettable celebration that's for sure!
Don't Tell The Bride or Four Weddings?
I am sorry Four Weddings, it has to be Don't Tell the Bride!! And preferably back to back on a Sat afternoon, relaxing on the sofa, with a box of Maltesers to munch on and a glass of something bubbly!
Finally, any advice to a bride planning their big day this year?
In the beginning stages make sure you think carefully about the BUDGET, PLAN and LOOK of your celebration. I call these the fab three! Get these organized from the start and your journey to the aisle of love will be all pleasure and no chore!
How much cash have you got to splash? Calculate a running total and break down the costs for each element of your big day. Take out 10% of your overall budget to act as an emergency fund for any costs that may crop up along the way or, to top-up cash allocation for specific elements such as the cake and flowers.
And when it comes to planning the big day itself, make sure you design yourself (what I call)a big day bible of what to do and when. An A-Z checklist of everything, from securing the venue to booking the florist. Weddings are essentially the biggest to do list you will ever have to deal with, so give yourself the time to plan and prep properly. Trust me this approach will alleviate much stress going forward!
Every wedding also needs a clear style or theme to bind the celebration together. Spend an afternoon grabbing a ton of wedding, food, home design and celebrity magazines highlighting your favourite dresses, interiors, menus and hairstyles. Rip out the pages you love and pop on a big board to create a montage of imagery. This we know in the business as a mood board, which you can then use to identify your favourite themes, styles and colour-ways to slowly build an overall concept for the wedding. This mood board is also really handy for taking to supplier sessions – especially the cake maker and florist, to inspire and steer their creativity. 
And remember, the real drama is always in the detail, make sure you take the time to add those all important finishing touches to take your big day from fabulous to unforgettable.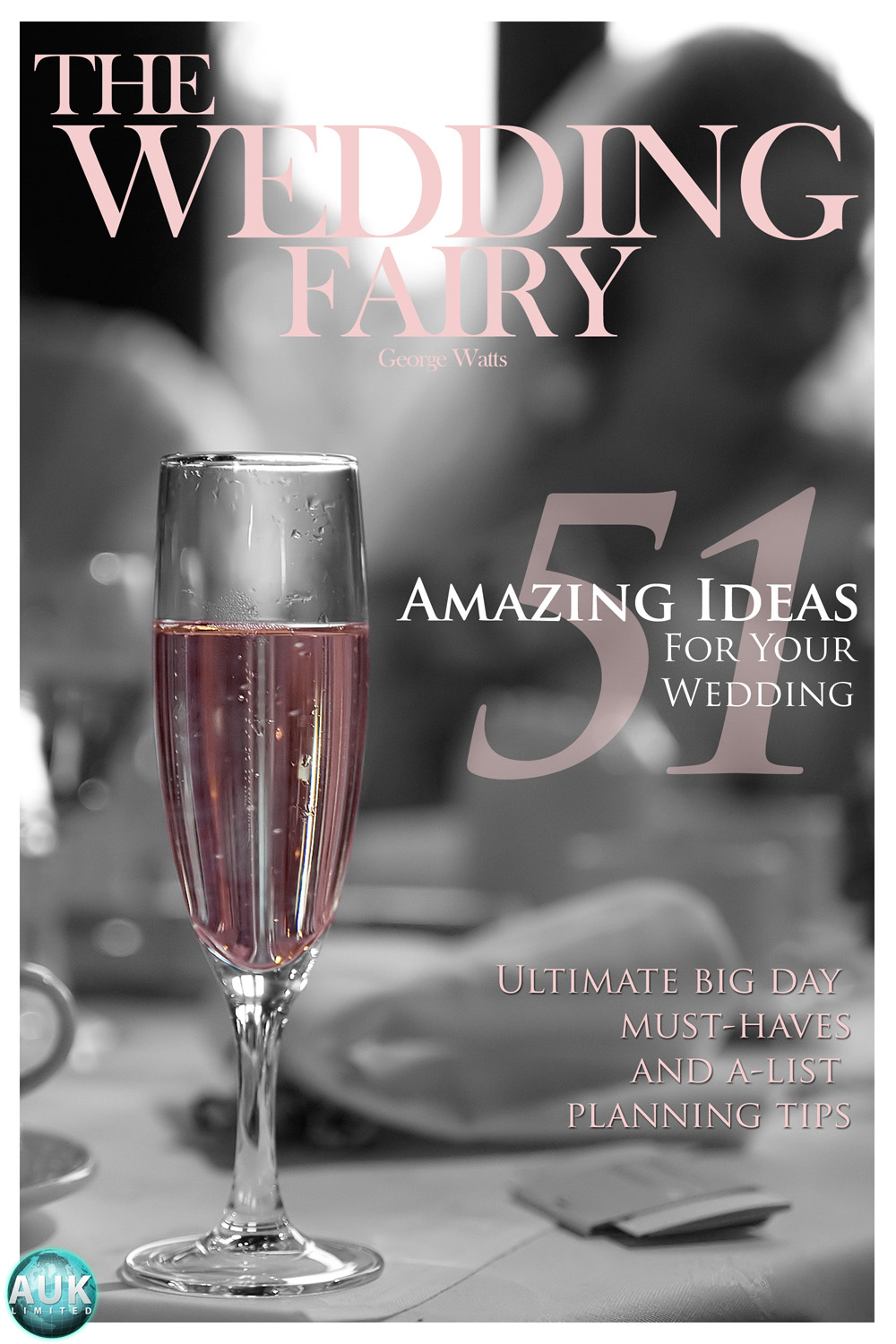 Thanks again George for that amazing advice. If you're looking for more wedding tips check out 51 Ideas for Your Wedding, which has gotten some great reviews, available on Amazon.