Once the post-engagement sparkle wares off, actually beginning to plan your big day can be totally overwhelming. The best way to get a feel for venues is to see them up close and personal at Wedding Showcases. You can feel the vibe and sense the commitment from staff after a personal chat – and there's loads happening this week! So no excuses…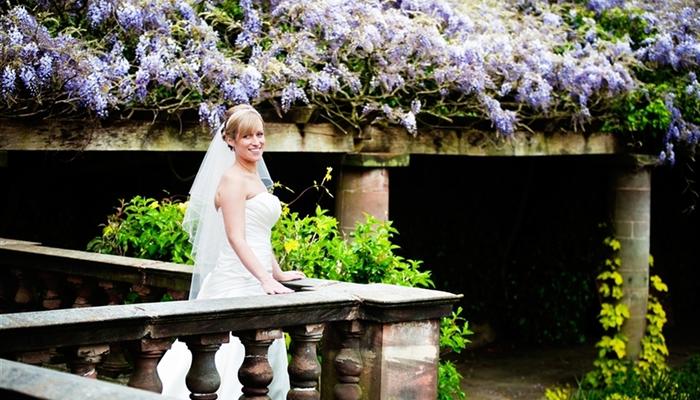 Inglewood Manor
Badgers Rake Lane, Ledsham, Cheshire
Sun, 10 January, 2016
12:00pm – 3:00pm
Our Wedding Preview Events allow you to come along and see just how gorgeous your own big day could be at Inglewood Manor, with the whole hotel dressed in it's wedding finery, plenty of knowledgeable, friendly staff to answer all your questions, free fizz and complimentary taster canapes for our brides and grooms, free admission and parking.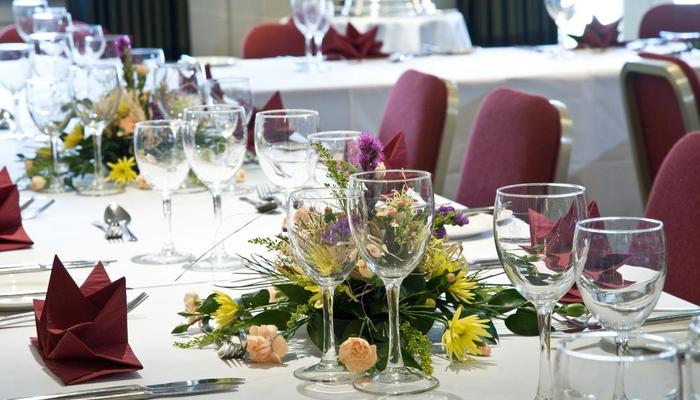 Best Western Plus Angel Hotel Chippenham
Market Place, Chippenham, Wiltshire
Sun, 10 January, 2016
11:00am – 3:00pm
We are holding our popular Wedding Fayre on 10th January at Best Western Plus Angel Hotel Chippenham, there will be a wide range of trusted suppliers available to discuss your individual requirements and how best to personalise your special day. If you have the time why not make the most of your visit and book Sunday lunch in our restaurant for just £13.95 per person for 3 courses.
Cedar Court Huddersfield/Halifax Hotel
Lindley Moor Road, Ainley Top, Huddersfield, West Yorkshire
Sat, 9 January, 2016
11:00am – 3:00pm
This is your chance to view a selection of suites set up for a wedding at Cedar Court and to meet with our experienced team who can help make your wedding day dreams a reality. Exclusive offers available to new bookings over the weekend.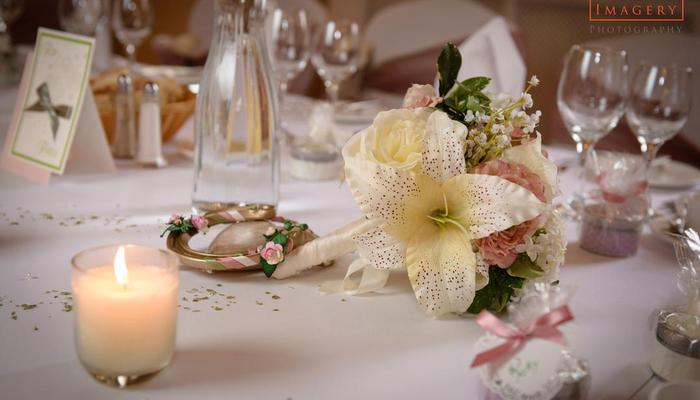 Bertie's @ La Cachette
Brook Street, Elland, West Yorkshire
Sun, 10 January, 2016
12:00pm – 3:00pm
Visit our Wedding Fair at Bertie's @ La Cachette. Find all your suppliers for your wedding in one room! Enjoy a magnificent fashion show by Evelyn Taylor Bridal and don't forget your collect a goody bag!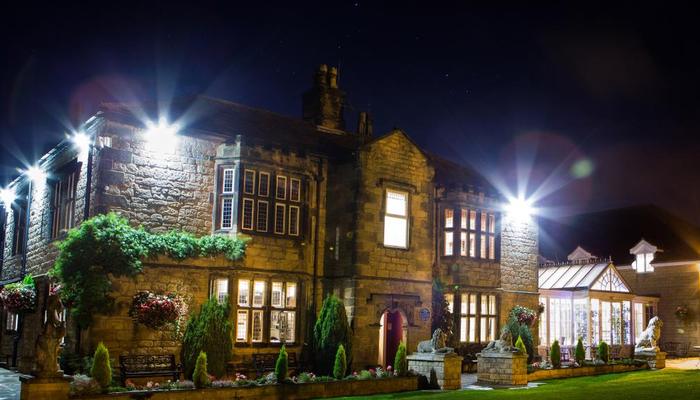 Best Western Plus Rogerthorpe Manor Hotel
Thorpe Lane, Badsworth, West Yorkshire
Sat, 9 January, 2016
11:00am – 4:00pm
Rogerthorpe Manor Hotel's Wedding Event is free of charge to attend and open from 10am until 5pm. The venue will be fully set as a mock wedding day showcasing all our decorations on offer and the Wedding & Events Team will be on hand for any questions or quotes. A handful of preferred suppliers will also be in attendance including:
Bijou Venue Styling, Passion Flowers of Upton, Something Unique, AD Photography and many more.
Mercure Haydock Hotel
Penny Lane, Haydock
Sun, 10 January, 2016
12:00pm – 4:00pm
Come and view the Mercure Haydock Hotel's beautiful Marquee and elegant Racecourse Suite along with our hand picked suppliers or chat to one of our Wedding Specialists who will be on hand to help you create your perfect wedding day. For more information please call 01942 292 014.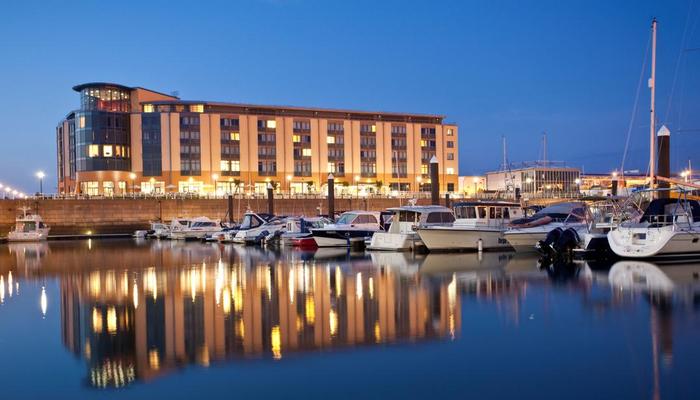 Radisson Blu Waterfront
Rue de l'Etau, St. Helier, Jersey
Sun, 10 January, 2016
12:00pm – 4:00pm
Let us be your 'Something Blu' and visit our next Wedding Fayre at the Radisson Blu Waterfront Hotel Jersey on Sunday, 10th January 2016. Be inspired with a selection of suppliers, including florists, health and beauty, fashion, photography, videography and much more.
Or try one of our exclusive Fashion Show sessions, taking place at 1pm, 2pm and 3pm in our Rocco Tower, in cooperation with The Bridal Boutique Jersey and Moss Bros., who will showcase a beautiful range of stunning wedding attire. Our Wedding Coordinators will also be on hand throughout the day for any questions you may have and you can view all our Wedding rooms, set the part for the occasion.
Tewkesbury Park
Lincoln Green Lane, Tewkesbury, Gloucestershire
Sun, 10 January, 2016
11:00am – 4:00pm
Planning a Wedding?
Meet our Wedding Coordinators, view our hotel and discuss how we can help enhance your special day at Tewkesbury Park.
• Complimentary drink & canapes on arrival
• Wedding coordinators on hand to discuss your requirements
• Tour the hotel and our stunning grounds
• See the Charter Suite beautifully 'dressed' for a wedding
• View plans for our new luxury bridal suite(s) and heritage bedrooms, due to open March 2016
• Pick up your free leisure passes with our compliments!
Just email sales@tewkesburypark.co.uk or post on our Facebook page to let us know that you're coming, and we'll have two complimentary leisure day passes ready for you to collect on the day! For further details please call 01684 295405.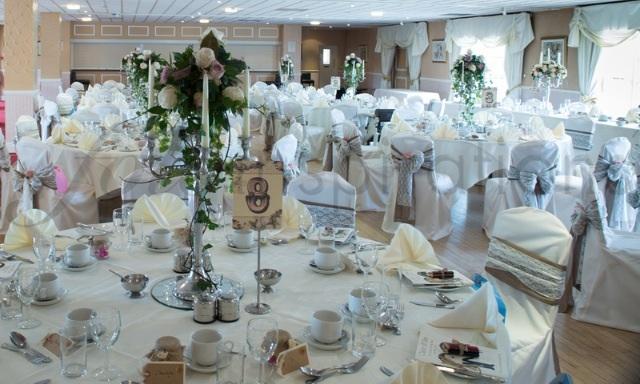 The Grange & Links Hotel
Sea Lane, Sandilands, Sutton-on-Sea, Lincolnshire
Sun, 10 January, 2016
10:00am – 5:00pm
The Grange & Links will be decorating the superb Garden Room to showcase this wonderful space for weddings. With several key partners in attendance, the ball room will have stalls from trusted local suppliers demonstrating their skills and services, available for your special day. With tastings of a variety of canapes, menu ideas and our Wedding Team available to answer any questions, this is the perfect opportunity for a preview of how special your Wedding can be at The Grange & Links.
Radisson Blu Hotel Durham
Frankland Lane, Durham
Mon, 11 January, 2016
5:00pm – 8:00pm
Our Wedding Showcase is a great opportunity for you to come and have a look around this stylish, modern venue. Whether you are having a blue, orange or purpled themed wedding, you can see how your vision will take shape for your perfect day at the Radisson Blu Hotel Durham.
The ceremony room will be ready as though you are about to walk down the aisle. Your dream wedding can then become a reality. We will also have a number of bedrooms for you to see with the ability to book on the evening for your guest to ensure they have a comfortable night stay after dancing the night away!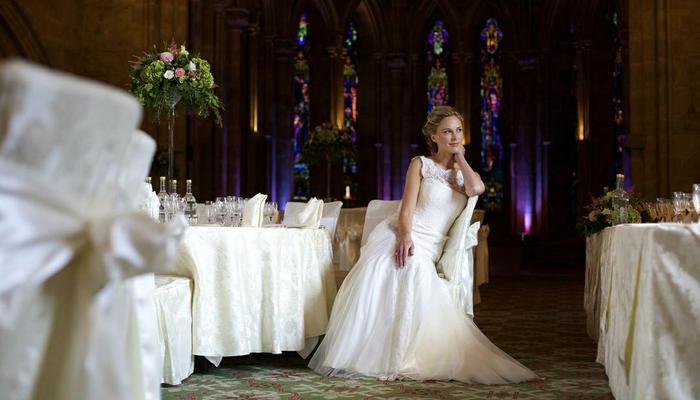 IET Birmingham Austin Court
80 Cambridge St, Birmingham, West Midlands
Wed, 13 January, 2016
6:00pm – 8:00pm
Visitors will have the opportunity to discover this Georgian Grade II listed building in the heart of Birmingham's Brindley place, with its canal side views and landscaped courtyard. Austin Court will be set for a wedding breakfast and civil ceremony and our team will be on-hand to discuss our superb facilities, civil ceremonies, partnership ceremonies and wedding packages.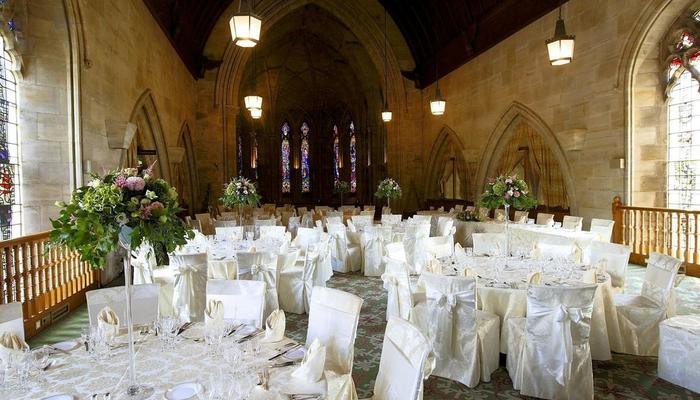 Ashdown Park Hotel & Country Club
Wych Cross, Forest Row, East Sussex
Fri, 15 January, 2016
6:00pm – 9:00pm
Be inspired as you step inside Ashdown Park and experience the magnificence and beauty of our perfect wedding venue. We are holding our Wedding Showcase in the twilight hours to highlight our versatility and creativity with all things wedding related.
We will be showcasing a select few of our preferred suppliers and giving you the opportunity to sample our menus and wines before exploring the hotel and seeing rooms laid out as they would be for your special day. Pre-book an appointment with one of our Co-ordinators to discuss how your dreams can become a reality!