Vanessa Soares and Jordan Downes were married on the 7th of December 2014. The newlyweds chose the breath taking One Whitehall Place as the venue for their spectacular Winter wedding. The day was beautifully captured by Louise Bjorling Photography.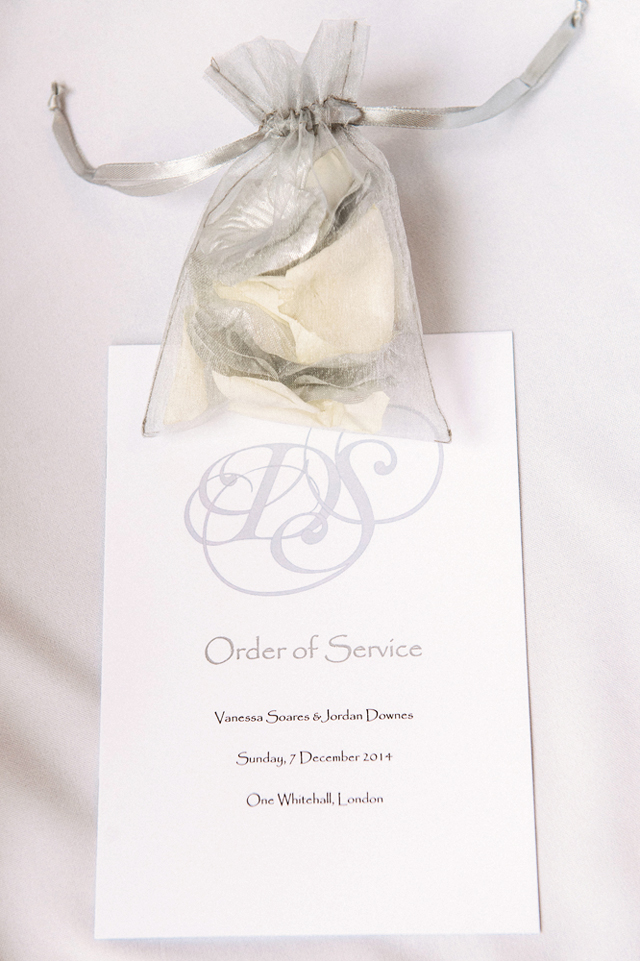 "We met at the company Christmas party four years before our wedding and it was love at first sight for both of us!"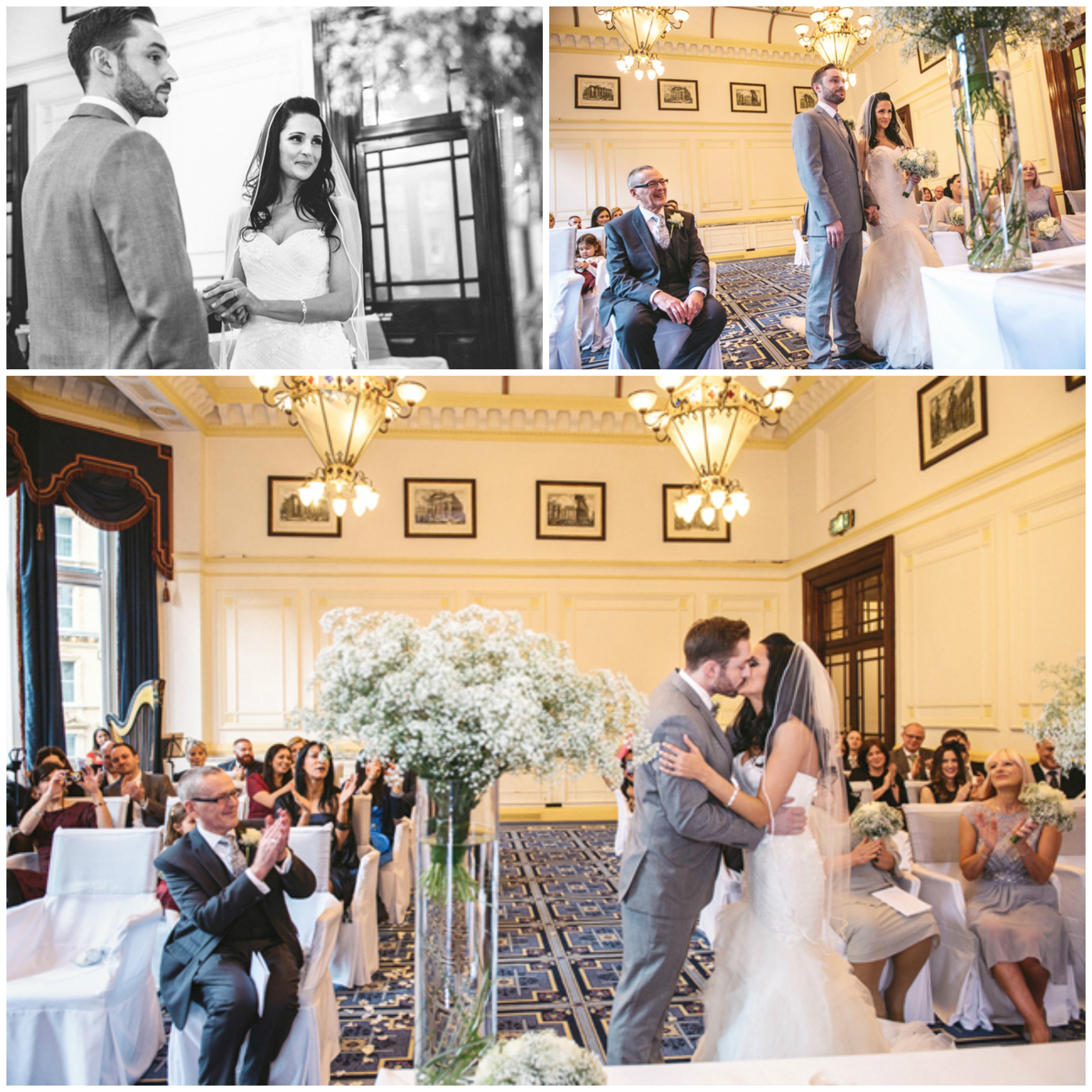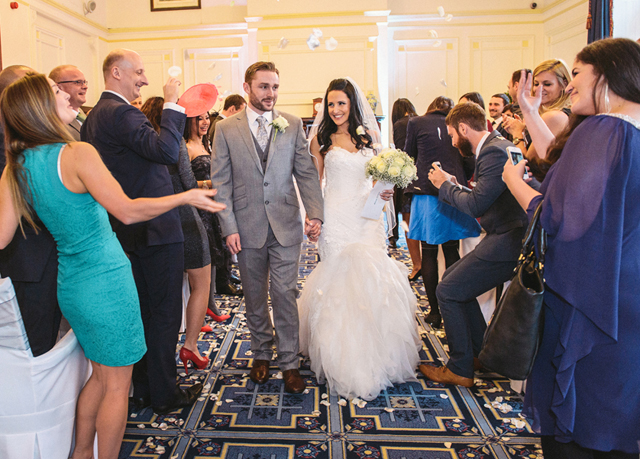 "Winter in London will always be a special time for us! Three years after meeting at the company Christmas party, Jordan surprised me with a proposal while taking afternoon tea at the Shard, right under the Christmas tree."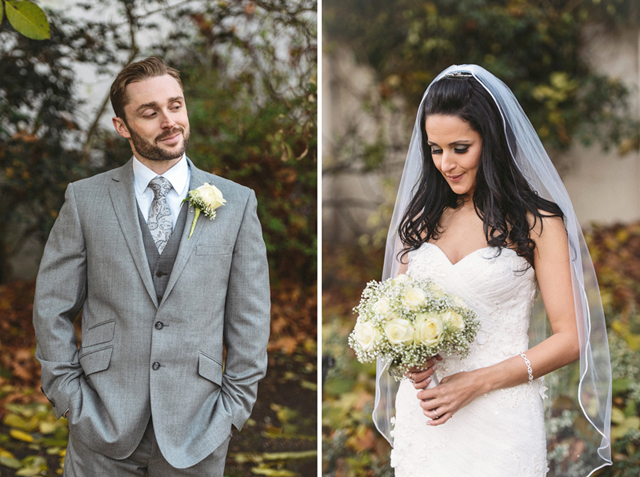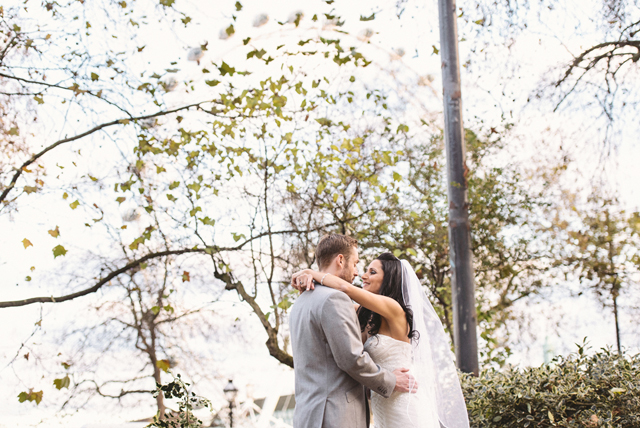 "We did lots of research on the internet and we contacted a few venues before deciding which ones would be worth visiting based on our budget. One Whitehall Place was one of the first venues we visited and we fell in love with the place immediately. It ticked all the boxes and the customer services were excellent!"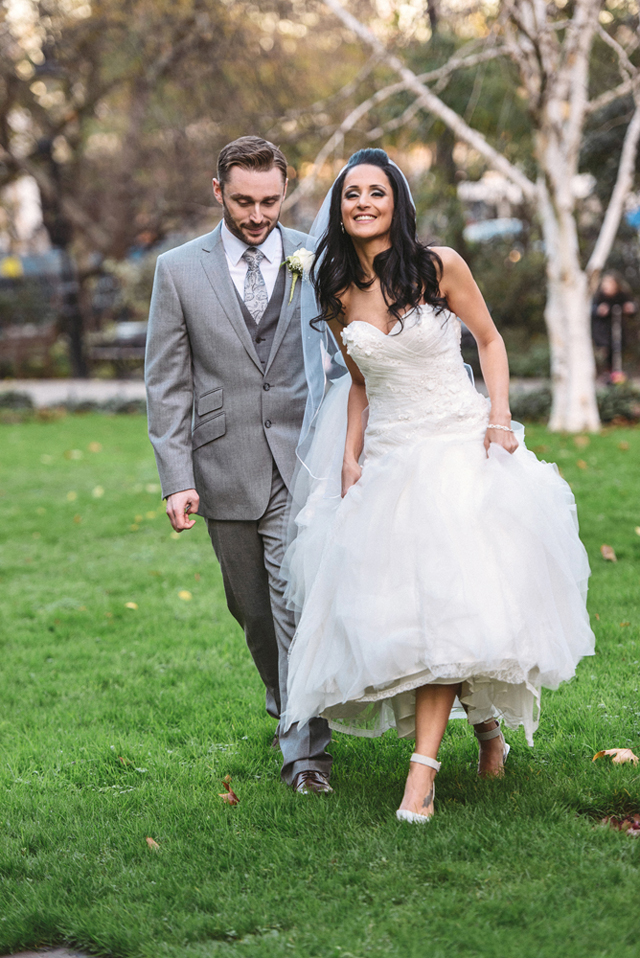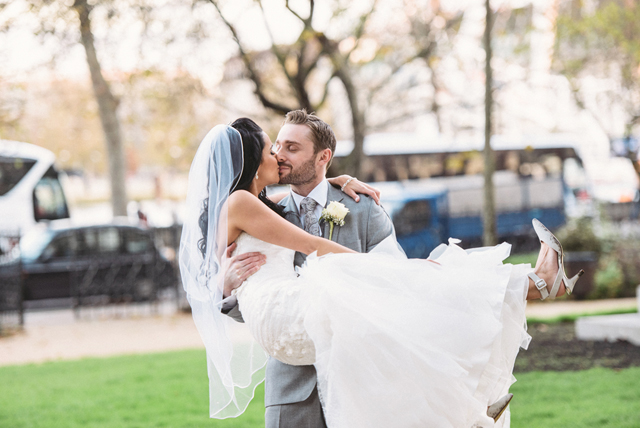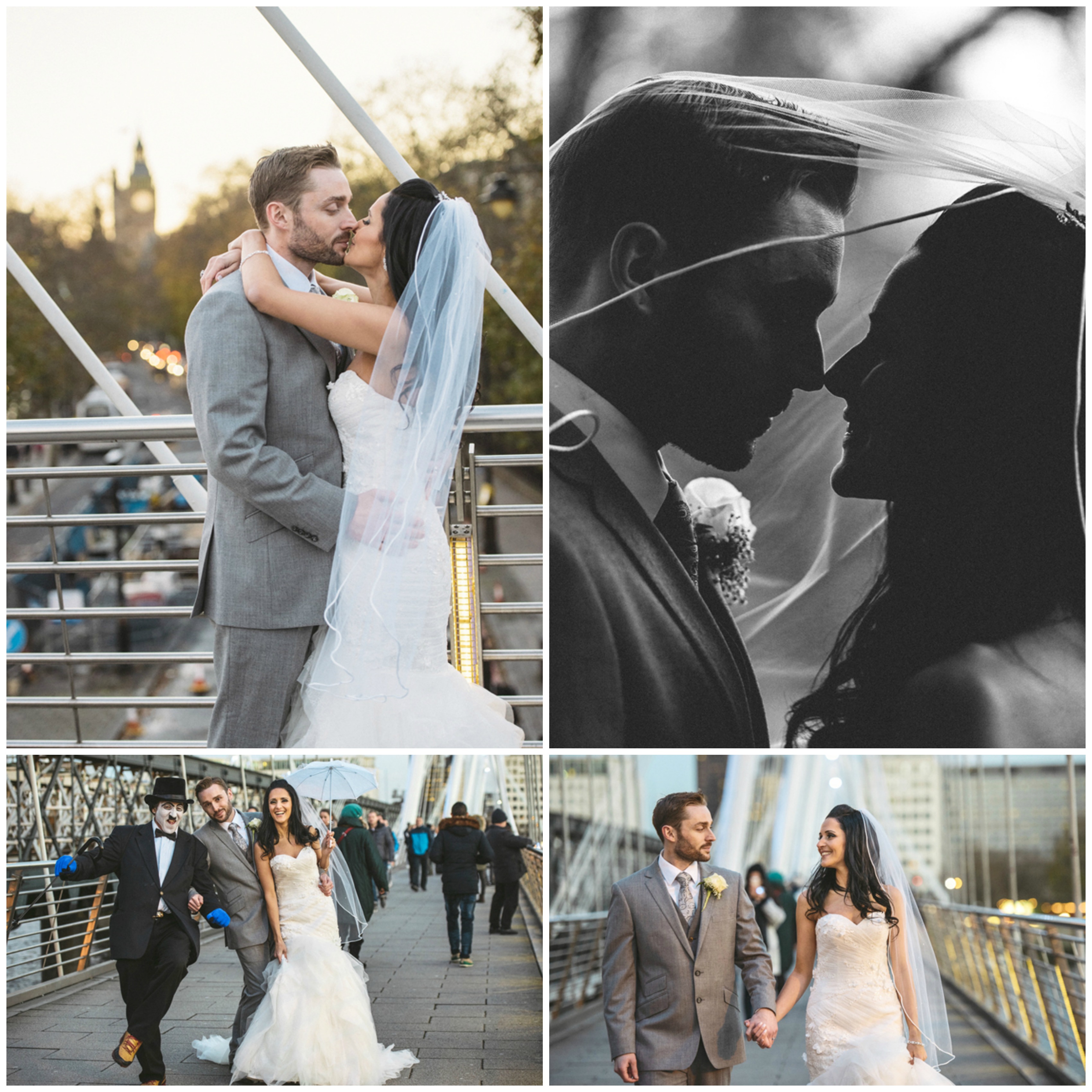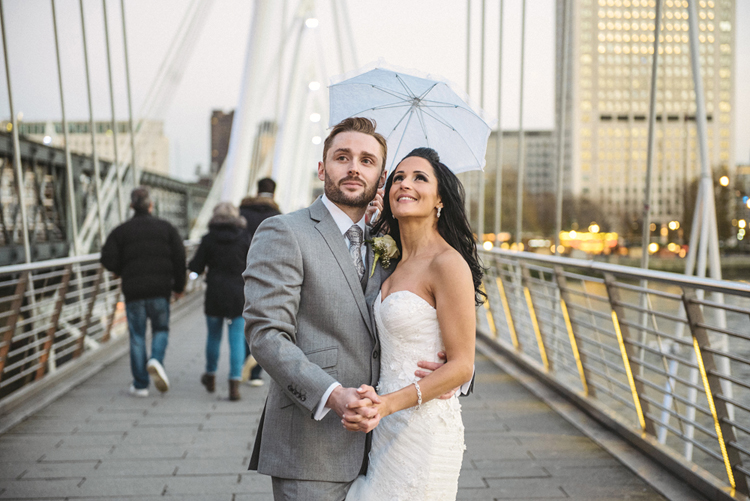 "We wanted a memorable place, easily accessible by public transport and all in one (ceremony, breakfast and evening party). One Whitehall Place has all of these and much more. It's incredibly beautiful inside; most rooms face the London Eye, the staff are very professional. We would need to give a special thanks to Aneta, who was an absolute angel before, during and after the wedding!"
"When choosing a wedding photographer, I was recommended the website www.photographers.co.uk and Louise Bjorling replied promptly. We checked her page and absolutely loved her portfolios and the way she described every wedding in a different way. We wanted a photographer who could eternalize our day in images. She did an amazing job and we cannot recommend her enough!"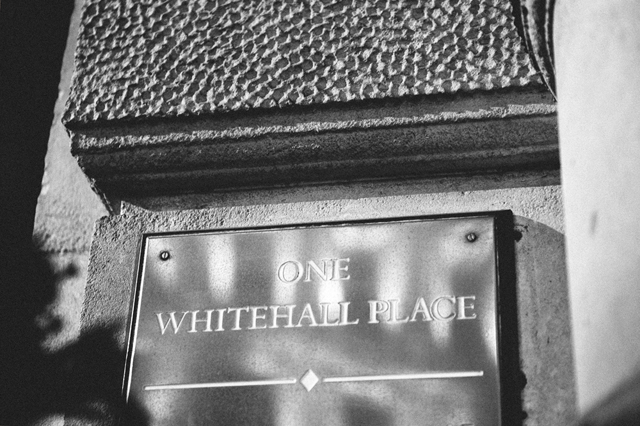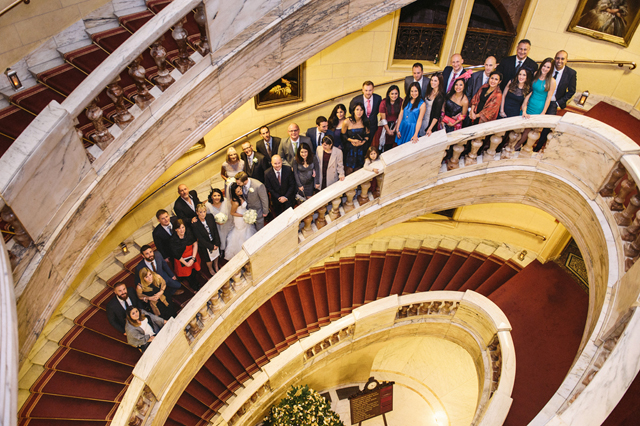 "One Whitehall Place was the perfect background to illustrate our special day! Every space has its own characteristics and unique on its own. Our photographer, Louise visited beforehand and on the wedding day she had loads of great ideas. My husband and I are still trying to decide which ones should be on the wall. There are so many we love, we can't choose just one favourite, we would need to choose at least five!"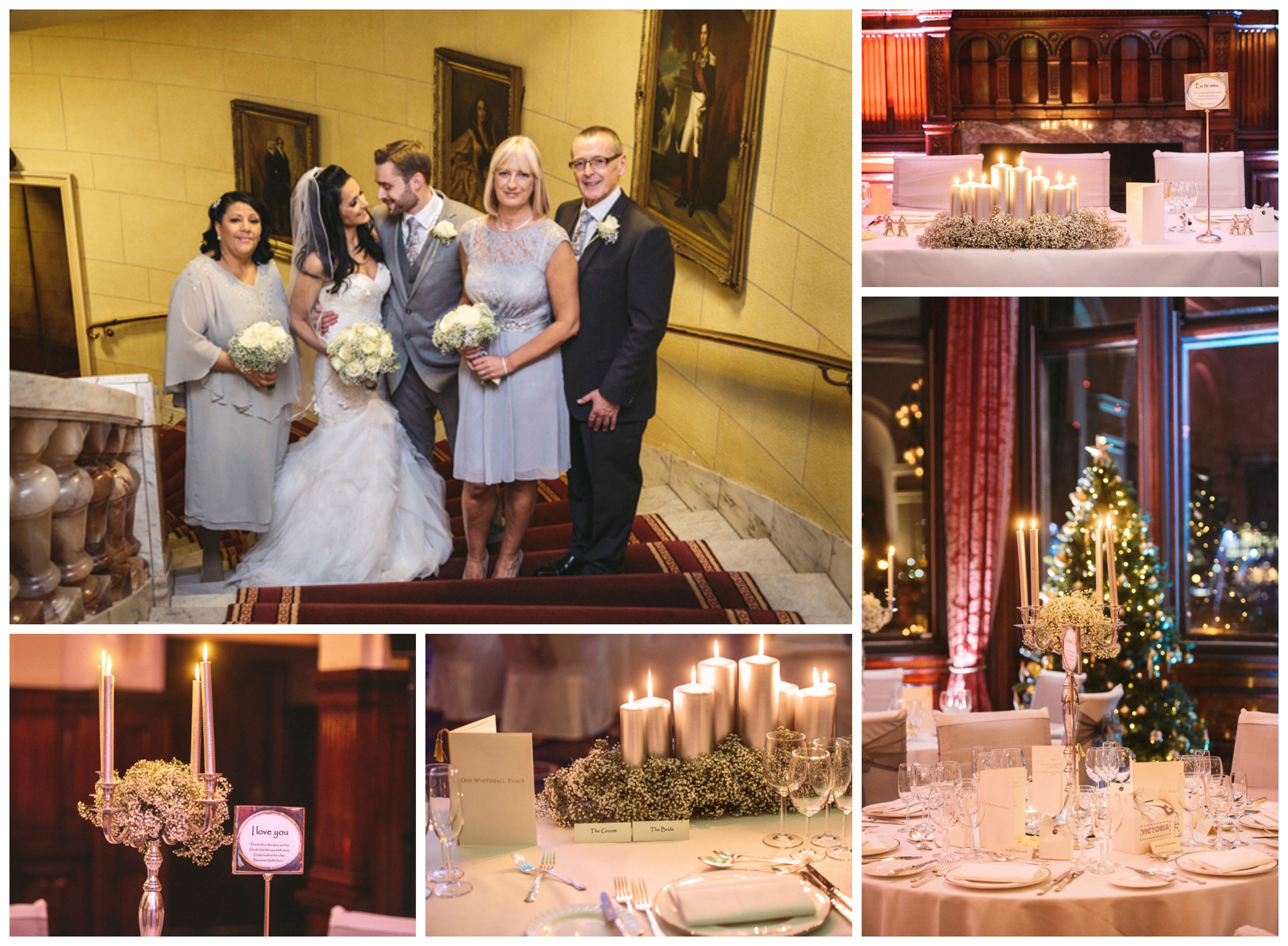 "We got married one year after we got engaged. It was a really enjoyable process, we did so much research on everything! My husband was amazing the entire time and he was actually the one who found our venue."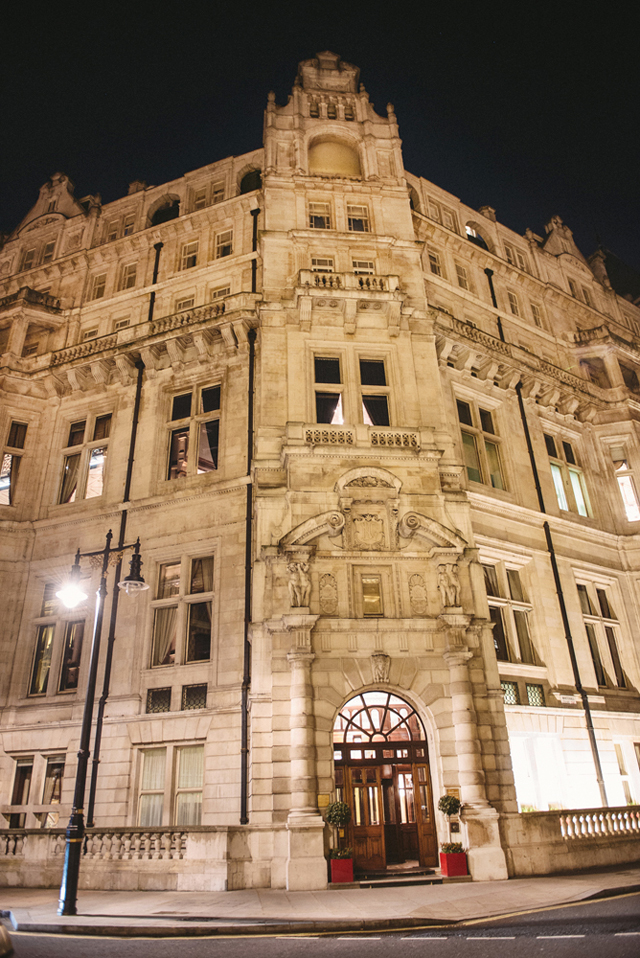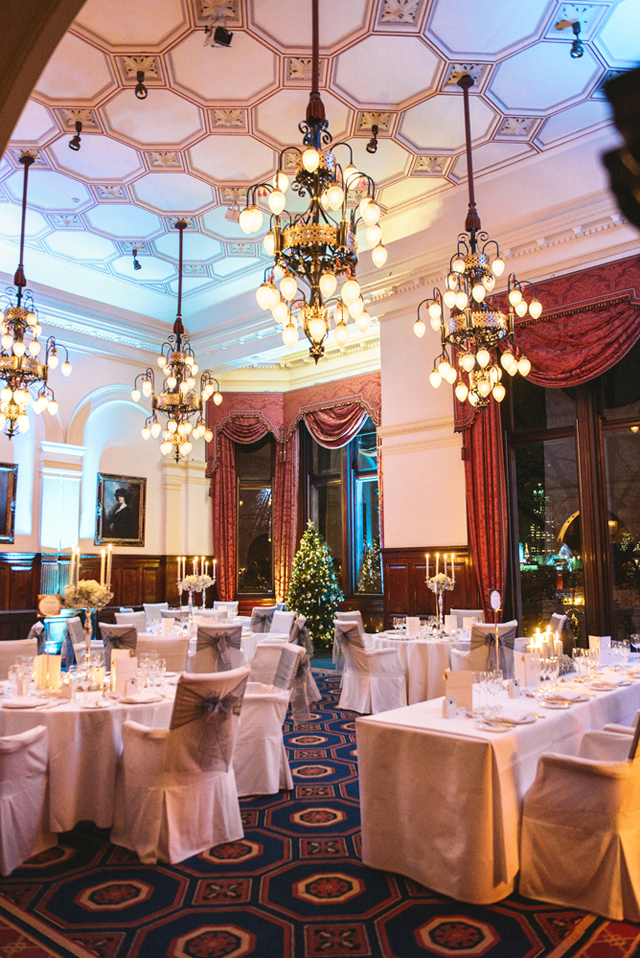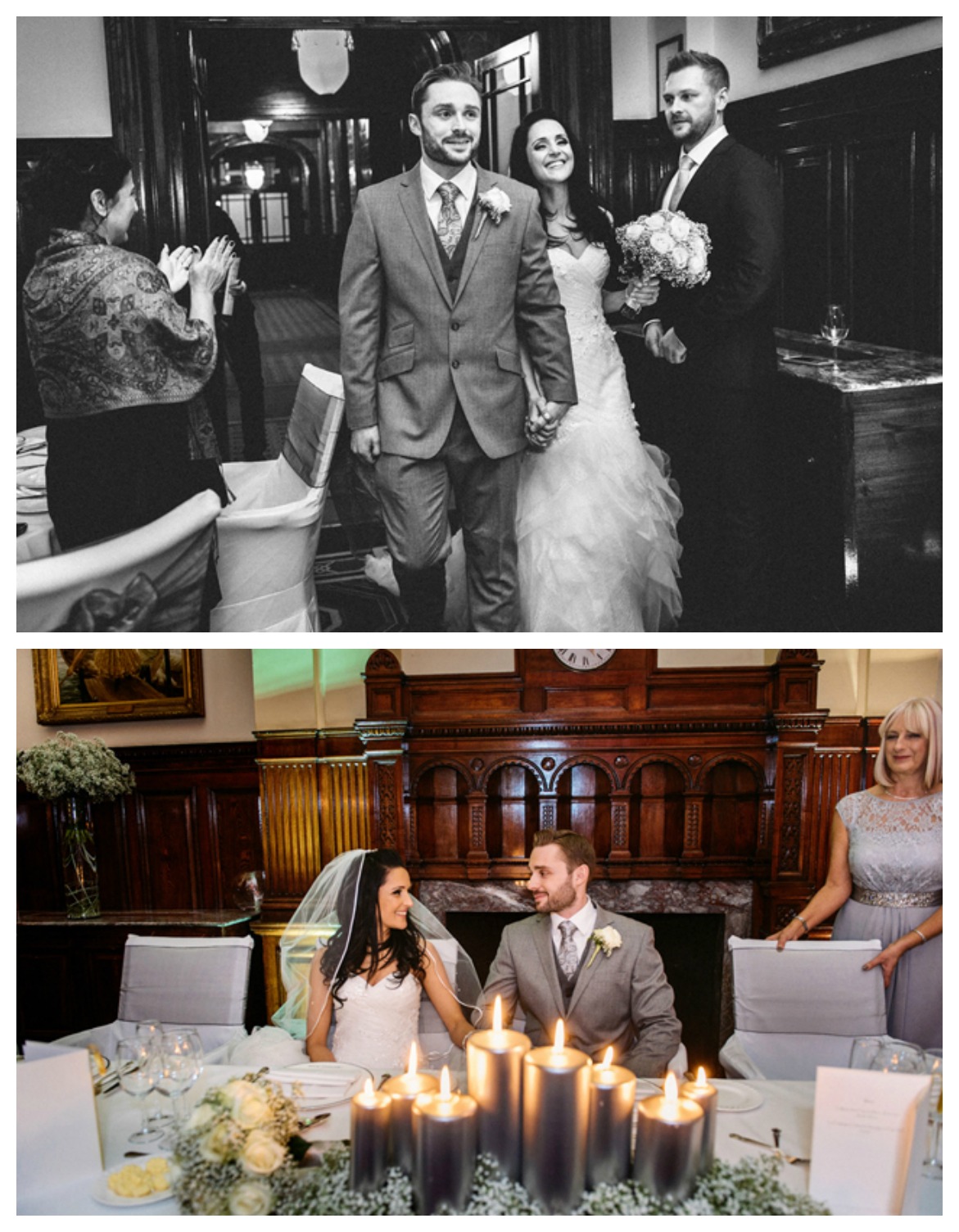 "For our main wedding meal, we had roasted guinea fowl with pancetta, mushroom, silver onion, tomato, roasted potato with madeira jus. For the vegetarian option pan-fried gnocchi with Gorgonzola cream, wilted rocket. It was absolutely delicious with exceptional presentation!"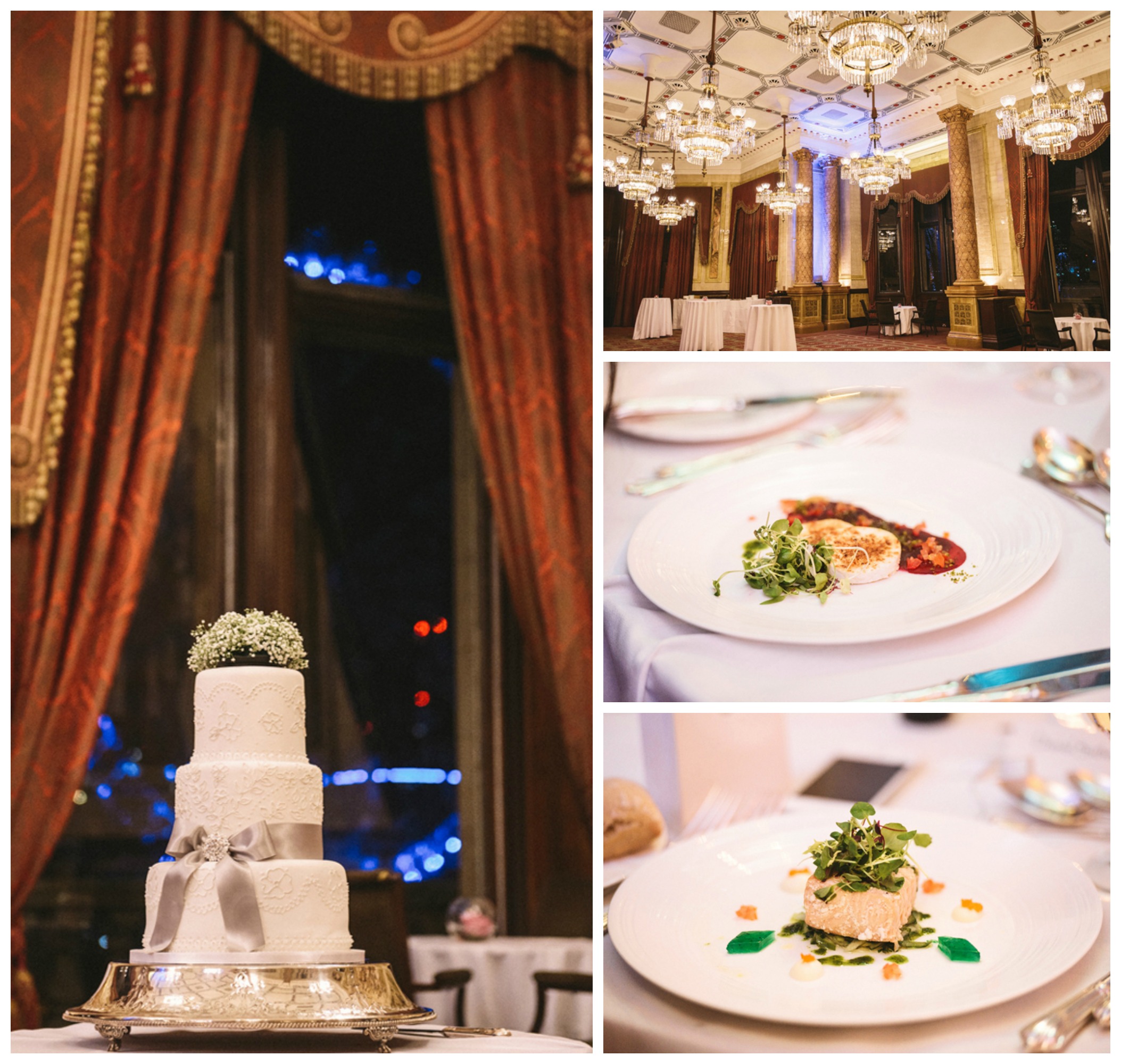 "We focused our theme on Christmas, as it is part of our story and we picked grey and silver for the wedding theme colours."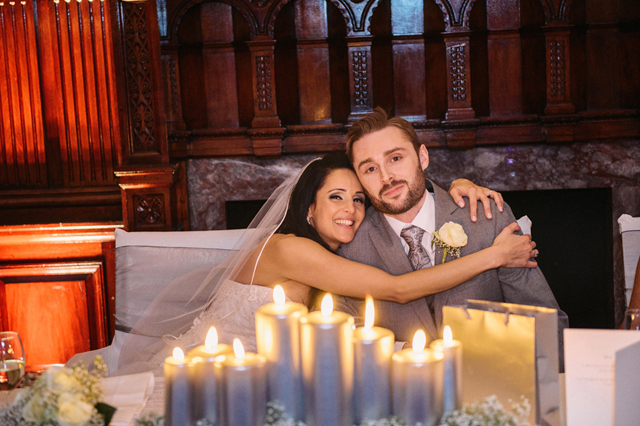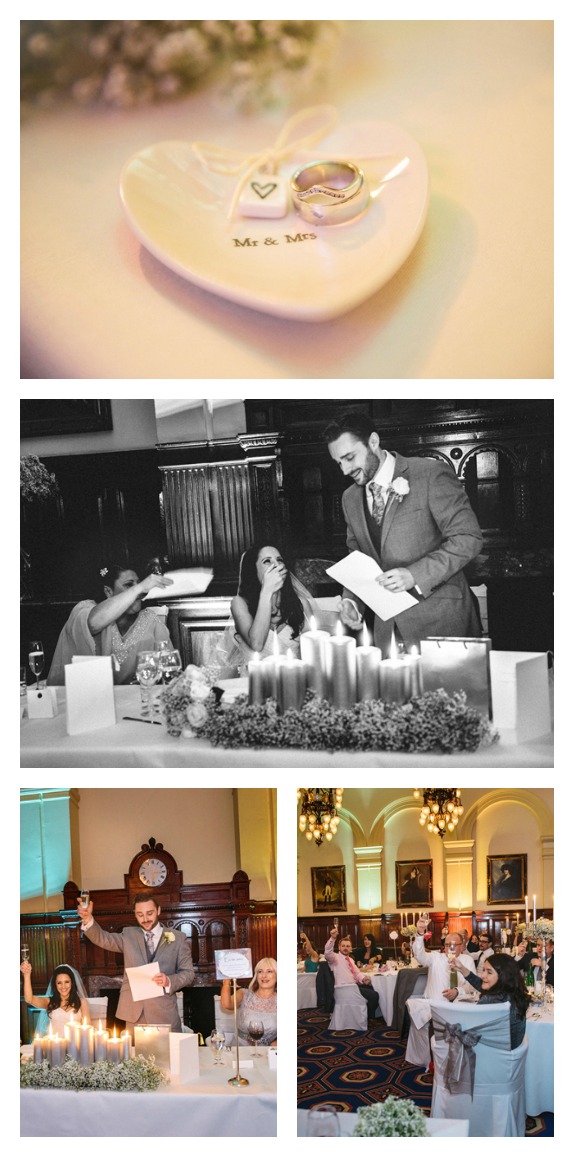 "I had a totally different dress in mind when I visited a Pronovias shop near my house and the sales lady suggested me to try the Lieben model. I immediately knew it would be this one, or a similar style. I visited about 10 other shops and different designers, but somehow this one was always showed to me. I got very emotional the day I told to myself that this was the one!"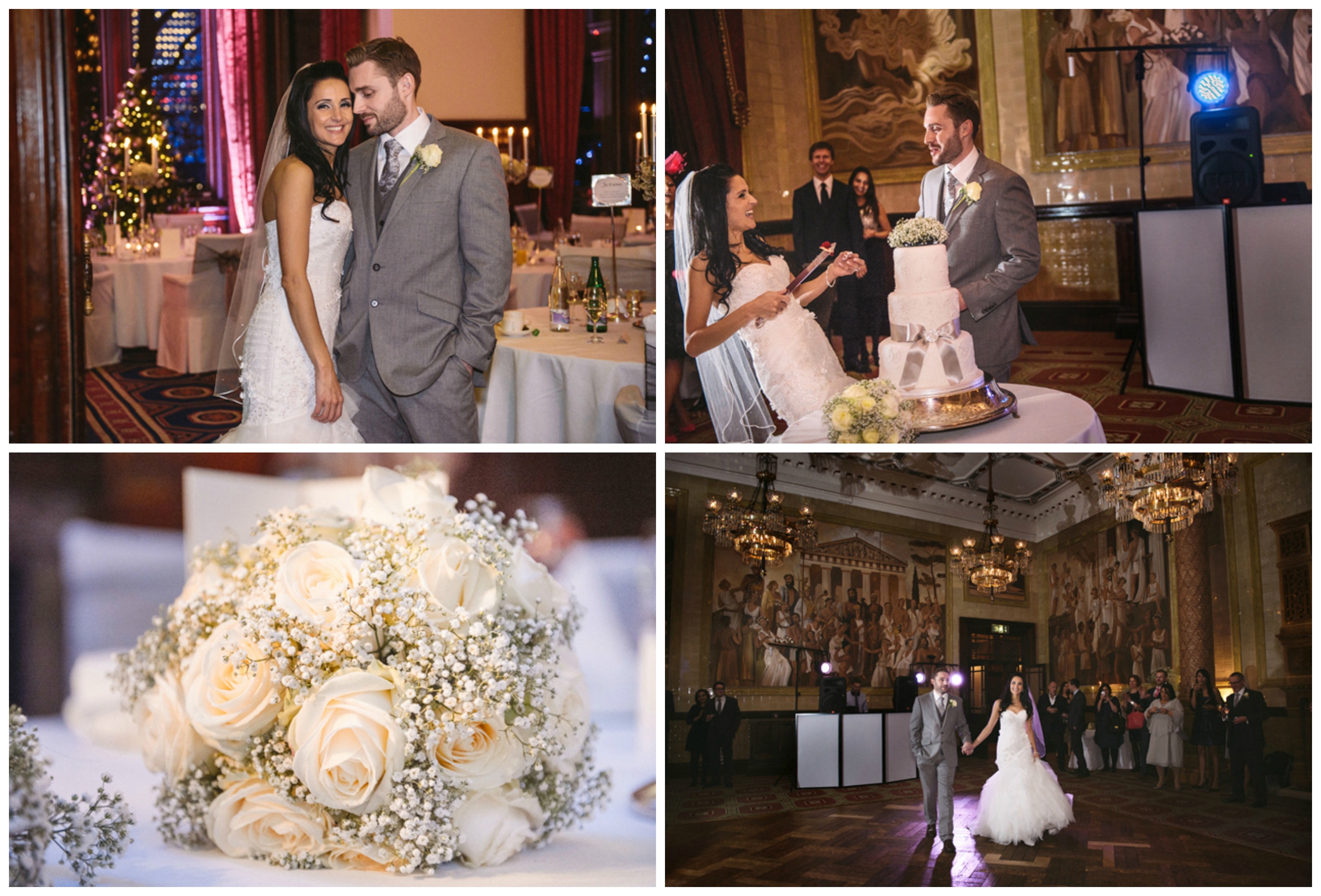 "For the first dance song, my husband chose a Brazilian samba called 'Por Você (For You)' and we practiced a few times at home. Nearer to the wedding we decided to add something funny and for the second song, we danced to 'Ain't Nobody' by Chaka Khan, my husband performed a priceless arm balance for a break dance solo!"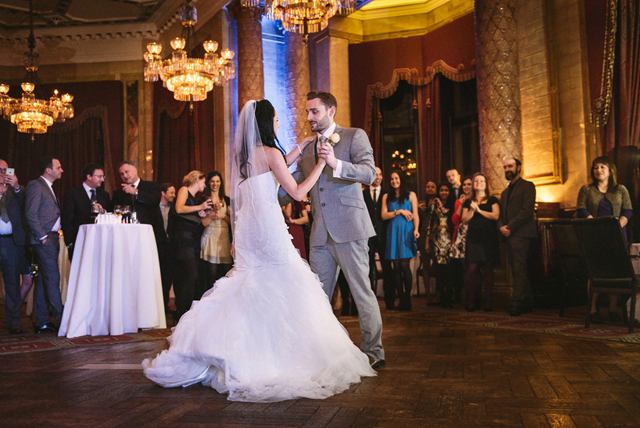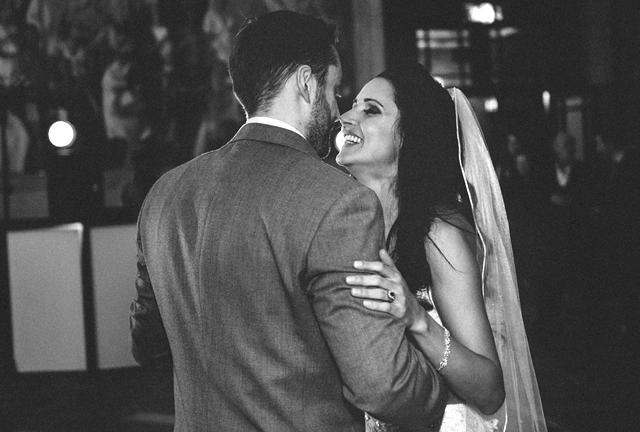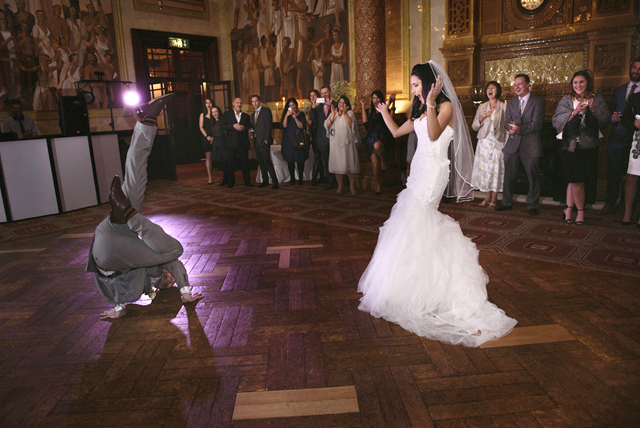 "If I had to give advice to other couples, I would say, research a lot and use the internet for inspiration. Join Facebook pages, check Pinterest, but also go to different shops in person. There were a few things we bought online that we had to buy again from actual shops, mainly because the quality was inferior, or it was size different than what we expected. Also, some of the most important advice would be to try not to stress so much. Even if you plan everything in advance and you pay loads, there might be something that will go off your planning and that's fine too."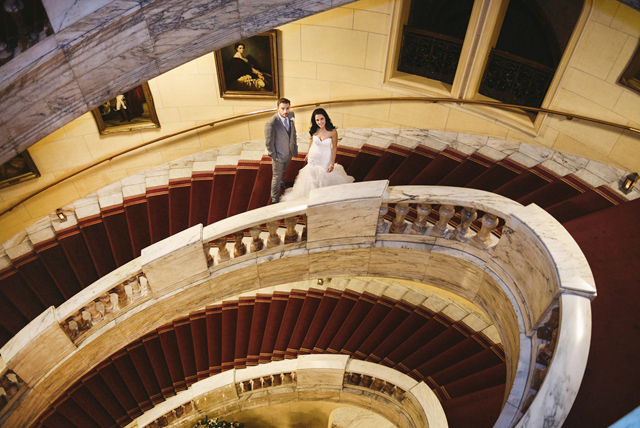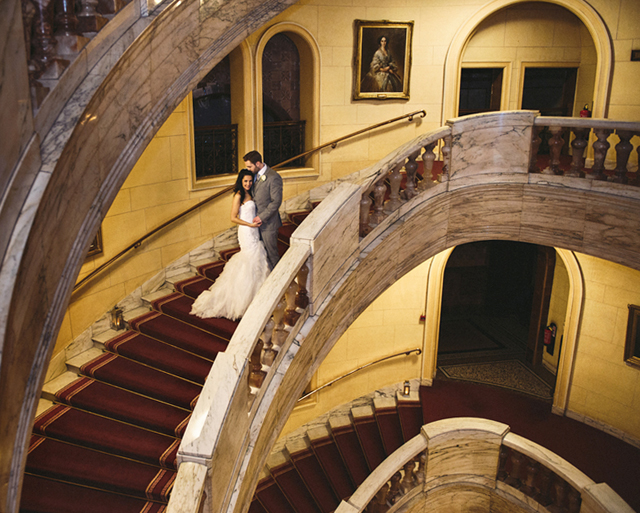 "It was all amazing and it went very fast. We couldn't sleep with so much adrenaline and trying to settle the emotions. Jordan's highlight of the day was seeing Vanessa in her wedding dress for the first time as she walked in to the ceremony room. Also, the speeches were perfect – there was both laughter and tears! We both wished we could go through all again, because it was very special from start to finish."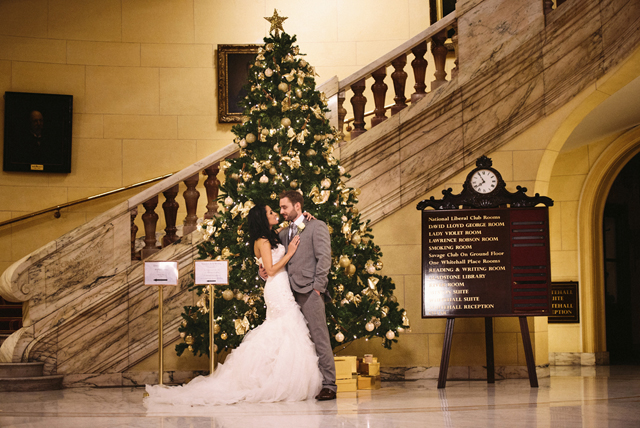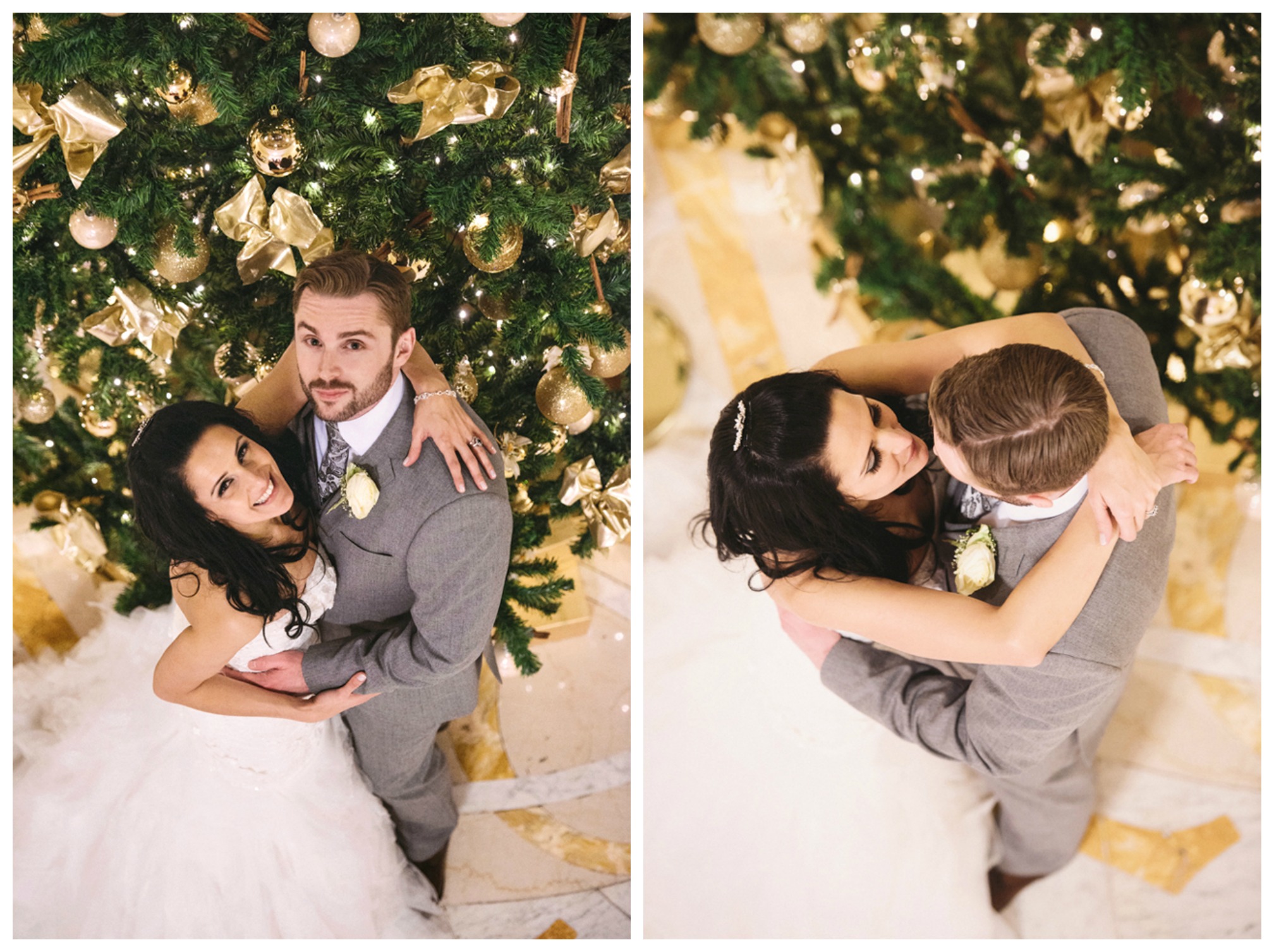 "If we could relive just one part of your wedding day, I guess at the end of the evening party, when we were dancing and enjoying the moment fully. At this point we didn't need to worry about anything anymore, because everything had turned out perfectly, we had amazing people around and a happy realisation that this was the best day of our lives!"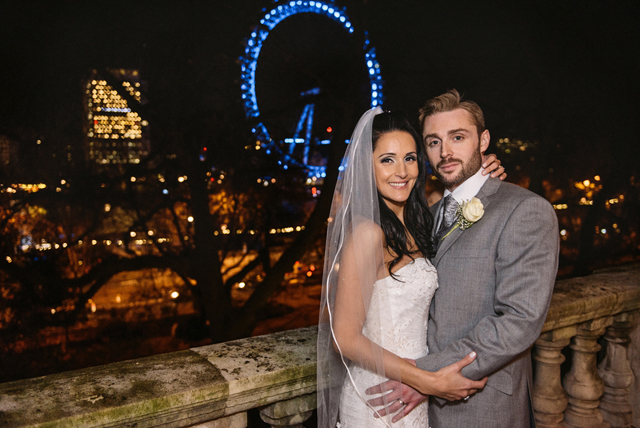 What a beautiful wedding story! Thanks so much to Vanessa and Jordan for sharing their special day with us. Check out One White Hall Place, Greater London wedding venue for your fairy tale big day. And of course, have a look at Louise Bjorling Photography for more breath taking images.