Yet to hear of social media's new kid on the block? No need to be embarrassed. I only heard of Periscope a mere few weeks ago myself. After hearing it mentioned in passing and nodding along for a while, I decided to take the plunge and look at Twitter's new app to give you the low-down. Here's all you need to know before you decide to brave it and say I do online.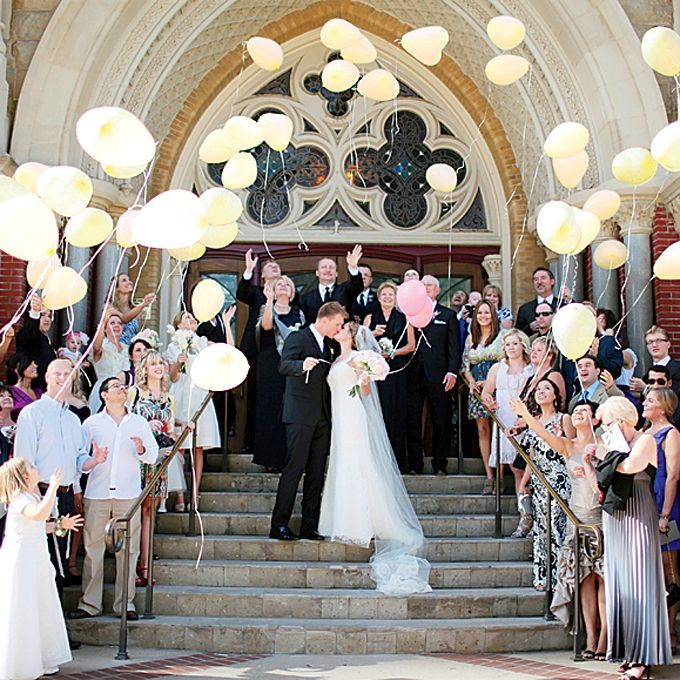 What Is Periscope?
Periscope is the latest video streaming platform taking social media by storm. Owned by Twitter and only running a few months, it's soon predicted to rival Instagram, Facebook and Snapchat. And to be fair it's pretty epic! You can live broadcast videos to your followers on Periscope and Twitter anywhere around the globe in real time. Viewers can engage with you by tapping the screen sending hearts or freely pop into the conversation by commenting. In a matter of seconds, you can switch from watching someone heading to work during rush hour in London to the travels of a tourist along the jaw-dropping scenery of Italy's Amalfi Coast.
Pros
Welcome to the new frontier of social media! We've seen the sea of smartphones snapping away in the chapel, exhausted the wedding hashtag and even taken a sneaky selfie during the ceremony. And now it's totally acceptable to live-stream your special day too! Periscope is the perfect tool for the social media savvy couple who are looking to share their love story – with quite literally the world.
It's a perfect choice if some of your nearest and dearest are living abroad and can't make it home to share your celebrations. If you are an expat travelling home to marry your other half and your pals can't make the long journey with you, Periscope could be your savior. Time-zones can be an obstacle for your nuptials if your friends are living in countries such as Australia and Canada, but your live stream can be replayed for up to 24 hours after. Or you can also save your scope to your camera roll and upload it to Facebook or YouTube the following day. Sorted! Just don't forget to tell your followers to allow push notifications! This way they won't forget to tune in as your stream is about to kick off. Phew, panic over!
It's also a pretty nifty tool to use when planning your big day. Many bloggers and companies are now using Periscope to market their product. Here is one example where blogger Lauren from The Thinking Closet gave a live broadcast – 10 Lessons I Learned From Planning My Own Wedding. In the stream she shared her tips with followers to help them avoid a wedding day disaster.
Cons
To interact and send well wishes as you exchange vows, friends and family viewing from abroad will have to download the app. If they are watching via a link, they will not be able to engage with you during the celebrations which can be quite a let-down if they are bursting to give their input and well wishes.
We know social media isn't for everyone. Scoping your wedding is not for the camera shy or those who are looking to have a more intimate affair. If you are sick of the selfie paparazzi and are paying budget busting prices for your photographer and videographer, it's time to buck the trend and choose to go unplugged. Ban the use of smartphones to ensure your guests are fully present in the moment.
Use These Tips & You'll Be A Pro Scoper In No Time
Make sure your wedding venue has access to Wifi!
Download the Twitter app before you begin.
Put your phone on Do Not Disturb so incoming calls and text messages won't interrupt.
Don't forget to turn your location services on! Your broadcast will show up on the world map so viewers can zoom in on your street location.
Before you begin your live stream, be sure to select Twitter so your link and broadcast title will automatically post to your followers on that platform.
Use hashtags in your title if you really want to drive viewers to share in the happiest day of your life.
Image Credit via: Brides.com.