Upcoming Wedding Trends 
Weddings are highly influenced by upcoming trends that constantly change wedding styles and a couples most memorable moments. Your wedding ceremony can be held anywhere you desire in the world, like an amazing landmark, the beach or even a castle, but it should be unique to you and your partner. For those of you who are planning your dream wedding, here is a guide of some upcoming trends you should definitely consider incorporating into your big day, if you are tying the knot in 2015!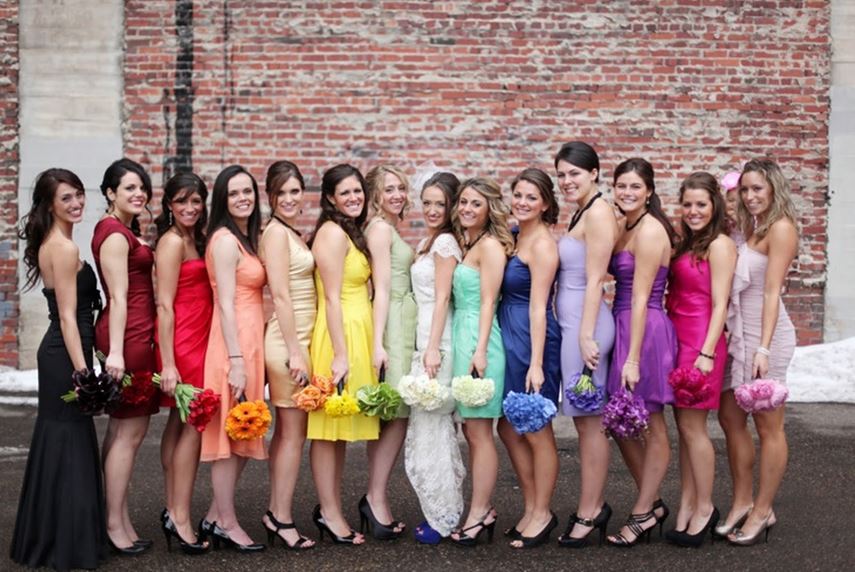 Wedding Destination
First, you should decide the theme you would like for your wedding day and then select the perfect destination. With the huge rise in humanist weddings, now you can have an outdoor wedding with an Atlantic Ocean view or even a forest fairy tale wedding.
Shoes
High heels are always in fashion for special occasions, especially weddings! However, over the years, many brides have chose ballet flats over high heels for their special day. Whether you plan to walk down the aisle on your wedding day  in some fabulous flats, or slip into at the reception and dance the night away, flats are crazy comfortable and very trendy.
The Dress
This is the most important factor for any bride, if you have always dreamed of getting married like a princess, it is possible to make a reality by getting a unique wedding dress. Turn your wedding into a true fairy tale by wearing a Cinderella or Snow White inspired dress and the Groom will be your prince charming! In 2015, wedding dress trends include free flowing gowns, with little or no volume and lots of lace. Traditional white is not essential anymore, we will be seeing dresses in pastel shades such as pink, light green, lavender, but always with a beautiful air of sophistication. Overall, the bride's entire look will be more relaxed and natural.
Video Booths
Pictures and videos last forever and who can resist the charm of a video booth at a wedding? This is the best way to get fun, casual and impromptu messages from your wedding guests! Besides being lots of fun, it is also something that the guests will definitely remember as an original detail from your wedding.
Natural Flowers
The wedding flowers will be very natural including more greenery, but with something different and personal to the couple. Neutral base colours with a vibrant detail here and there is always a great choice. If you plan to have  an intimate gathering with your family and close friends, you could hand pick the flowers yourself. Both, bride and bridegroom can select blooms from buckets and baskets to assemble their very own rose bridal bouquets and boutonnieres.
Small Catering Pleasures
Tiny eatables are already a part of wedding catering and the trend is here to stay. The bite sized, tasty treats will capture the eyes and taste buds of your cheerful guests, whether during the reception or as a late-night snack during a fun and after-hours wedding celebration.
Wedding Cakes
The wedding cake tradition has become so relaxed, that even a stack of donuts or pancakes are forms of wedding cakes now. The traditional bride and groom toppers are often replaced with some more abstract concepts. The options are endless with cakes you can opt for sequins, jewels or satin ribbons on your cake.
With so many upcoming trends and styles, you are surely going to have a memorable wedding.
Happy Planning!
Author Bio: Ryan is a passionate blogger. He likes to guide people on various aspects of wedding planning and upcoming trends in markets.