The coolest bride we have ever seen, two very special little guests and a sweet blush and peach colour scheme. We officially heart everything about this day – and the waterside shots of the bride and groom are gonna blow you away!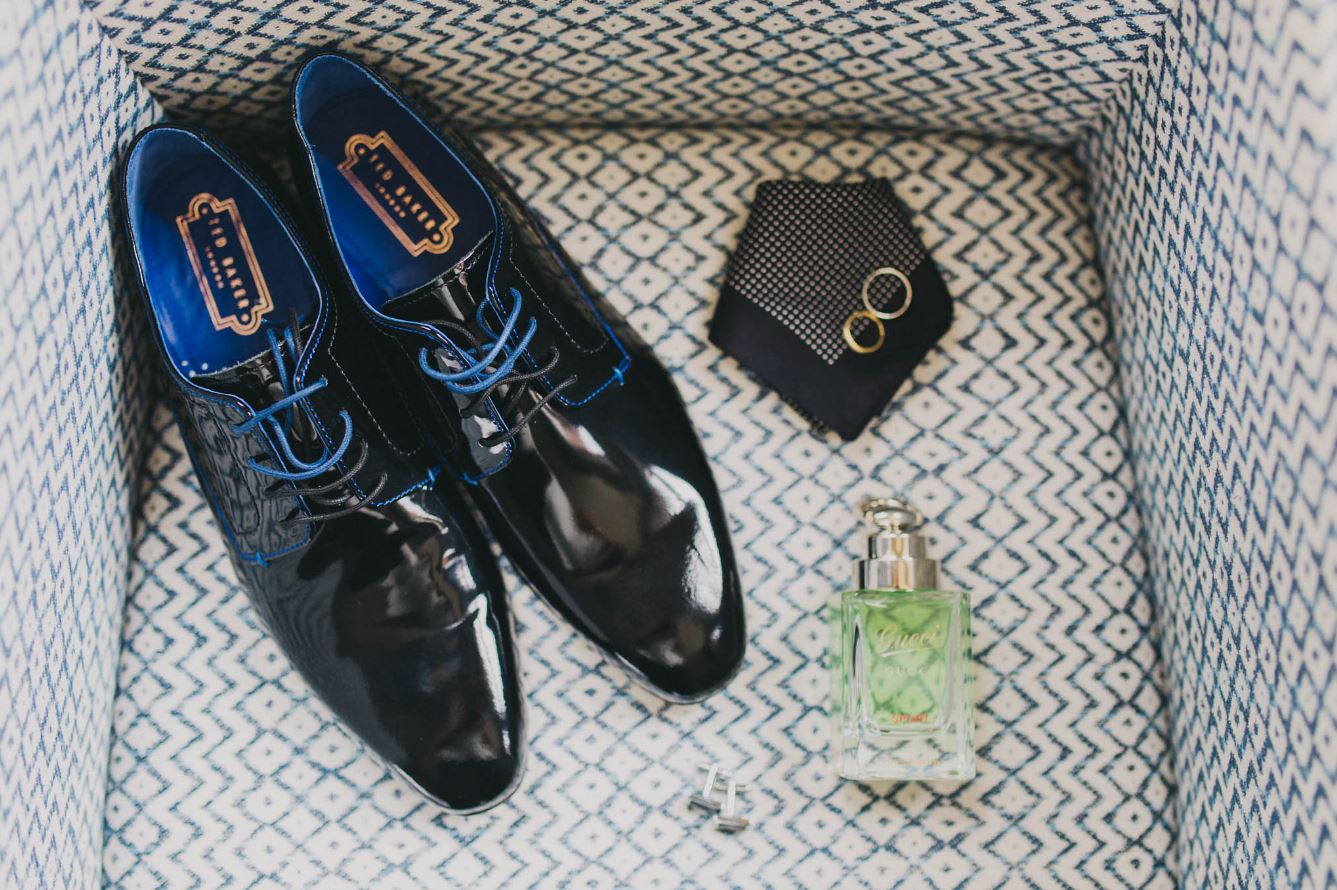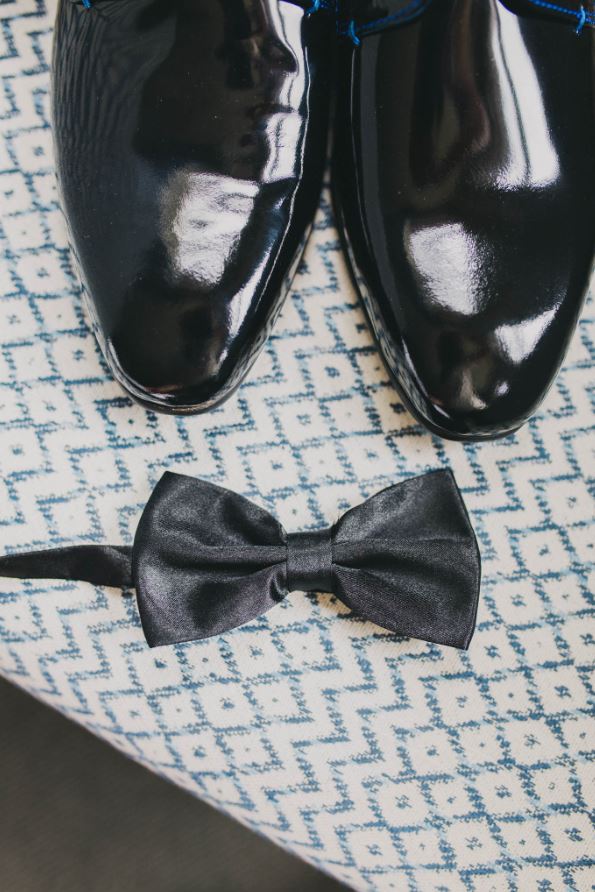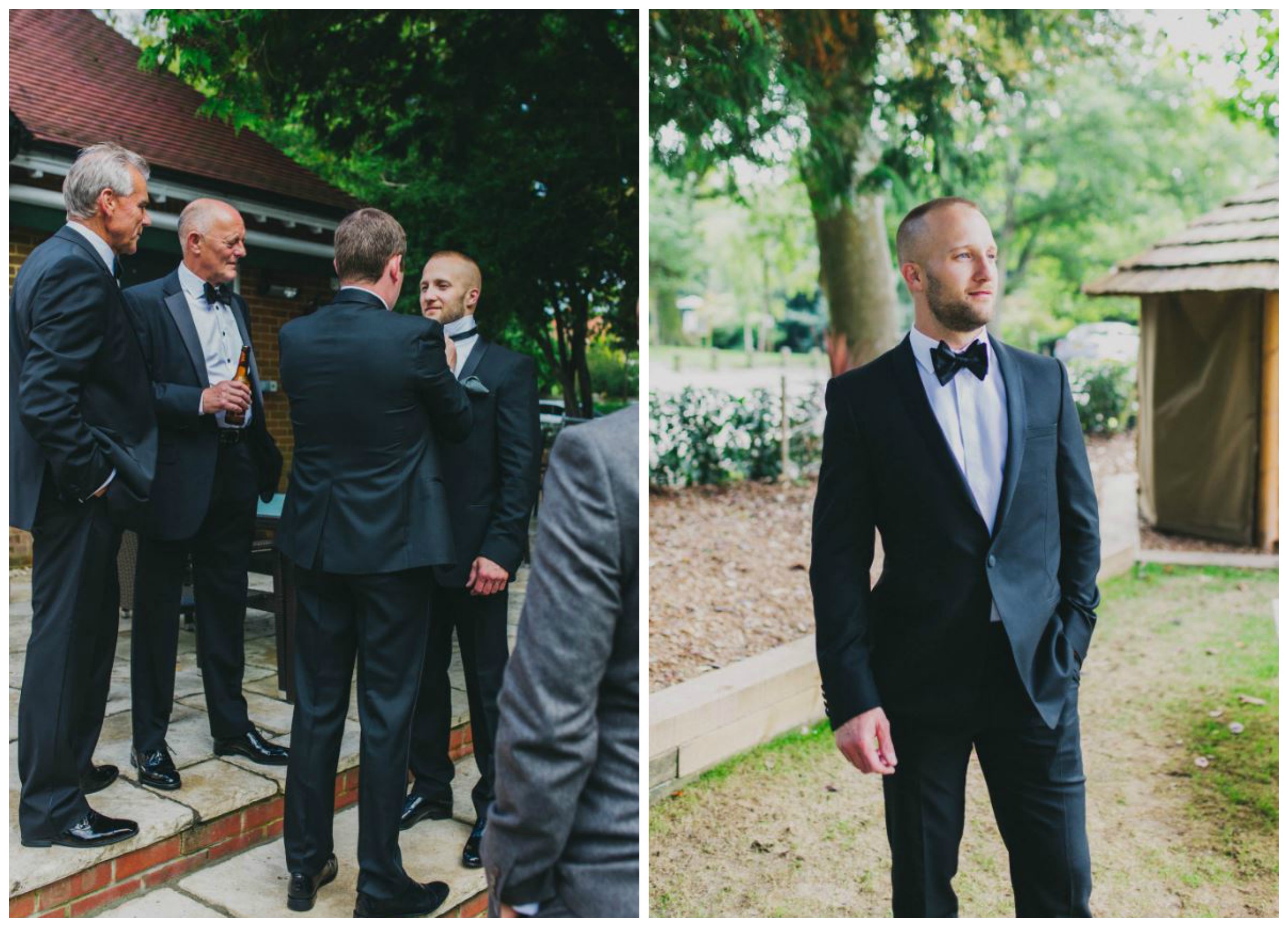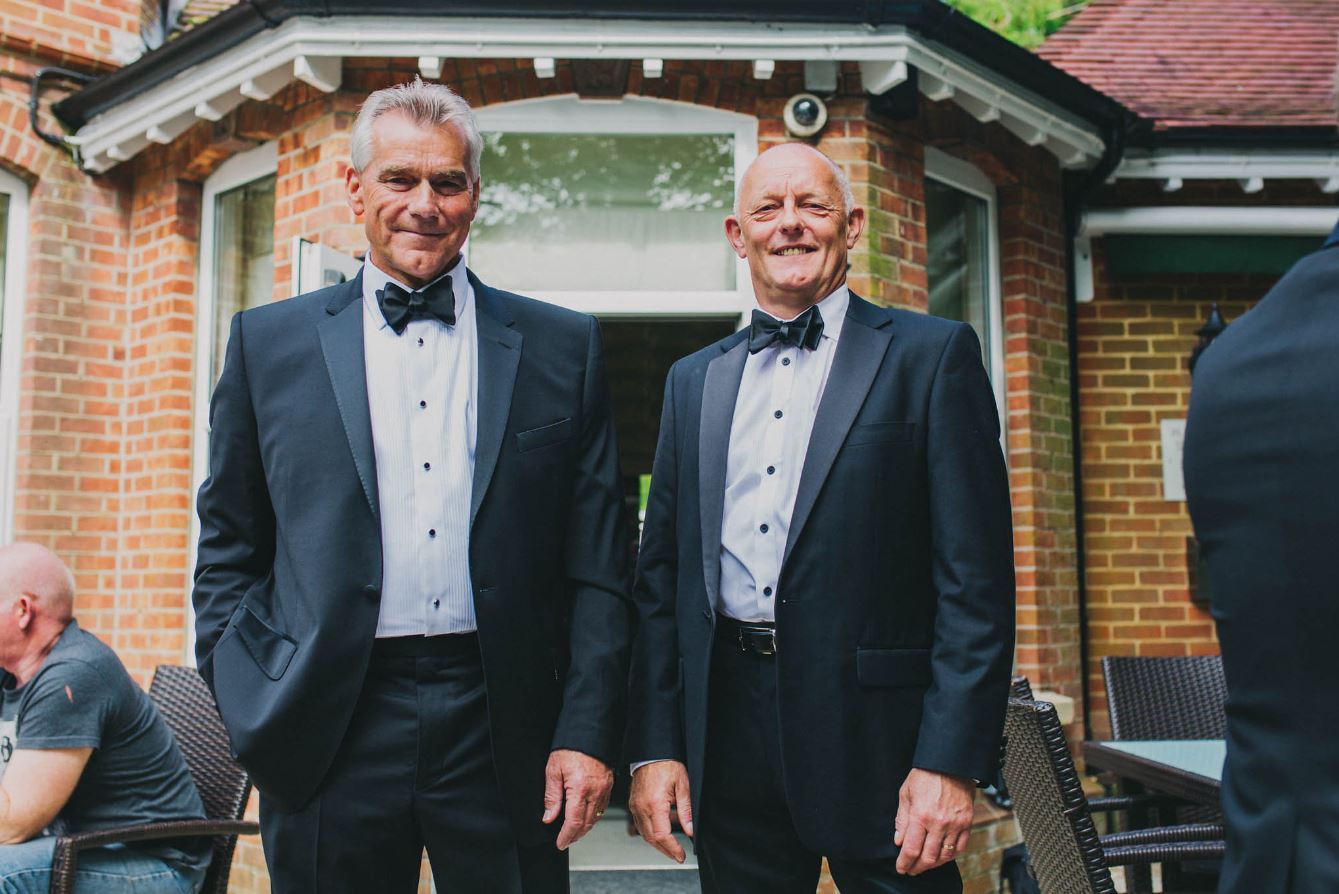 Maddie and Andy exchanged vows in an elegantly simple ceremony on September 11th 2015 at The Italian Villa.
The boys looked super sharp in on-trend dinner jackets while the relaxed bride let her main ladies choose their own mismatched dresses – and the colour scheme pulled together perfectly.
Maddie looked a vision in a chic strapless gown which was custom-made by Mojgan Bridal Couture in Bournemouth. She teamed her fashionable bridal look with gold heels and a diamond headband to add a pop of fun and glamour. And we must admit – she's our new girl crush in the office!!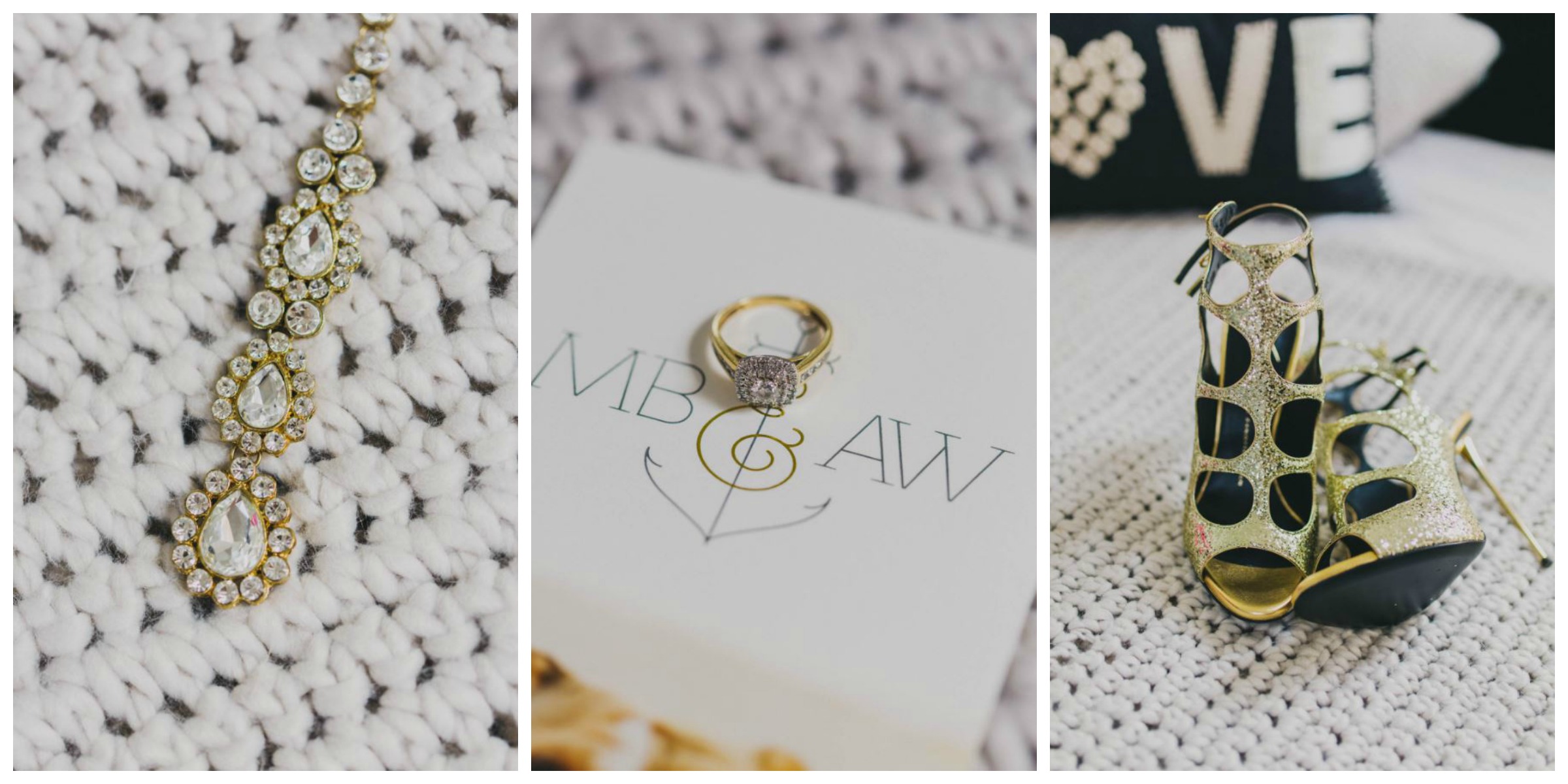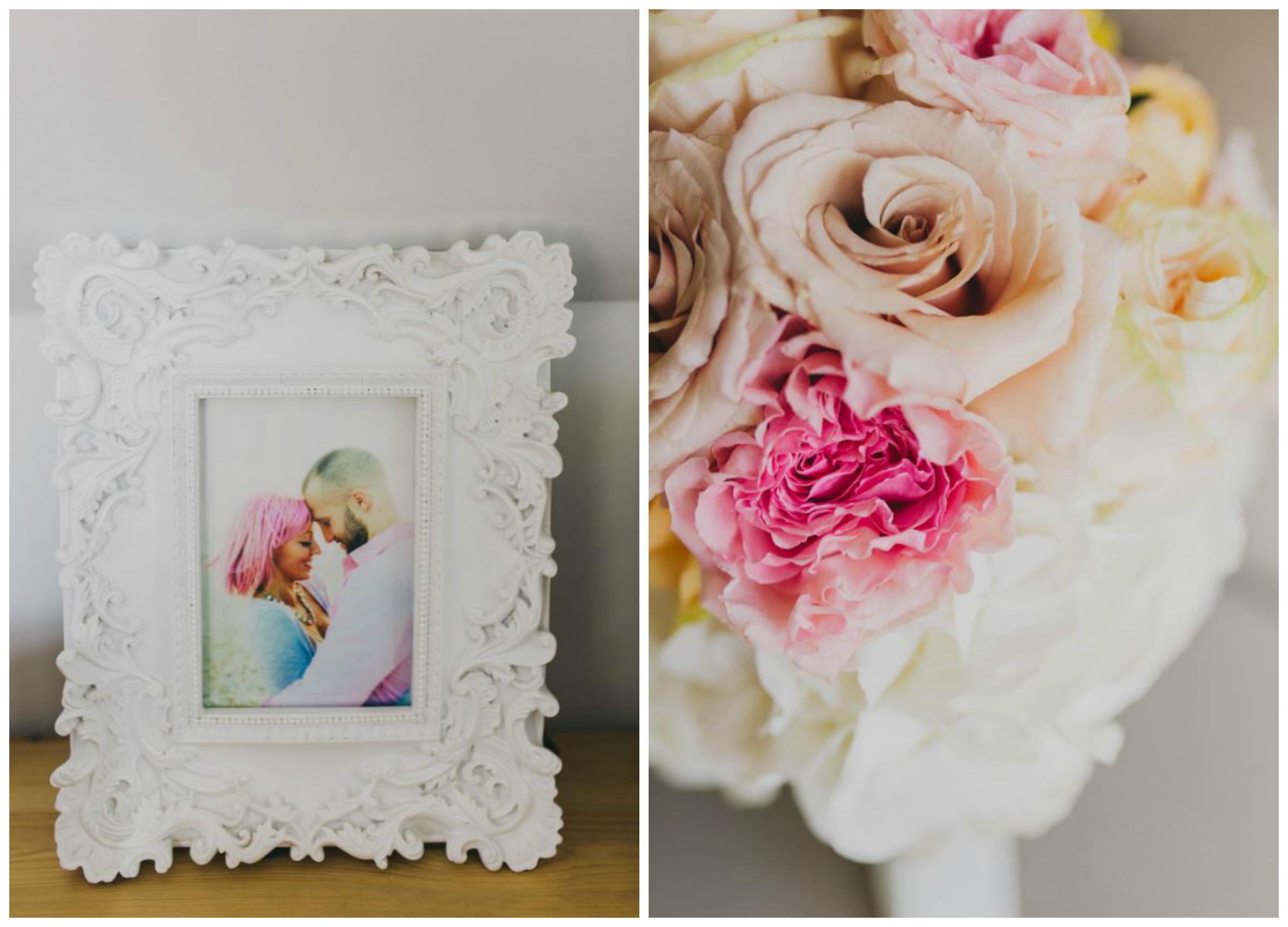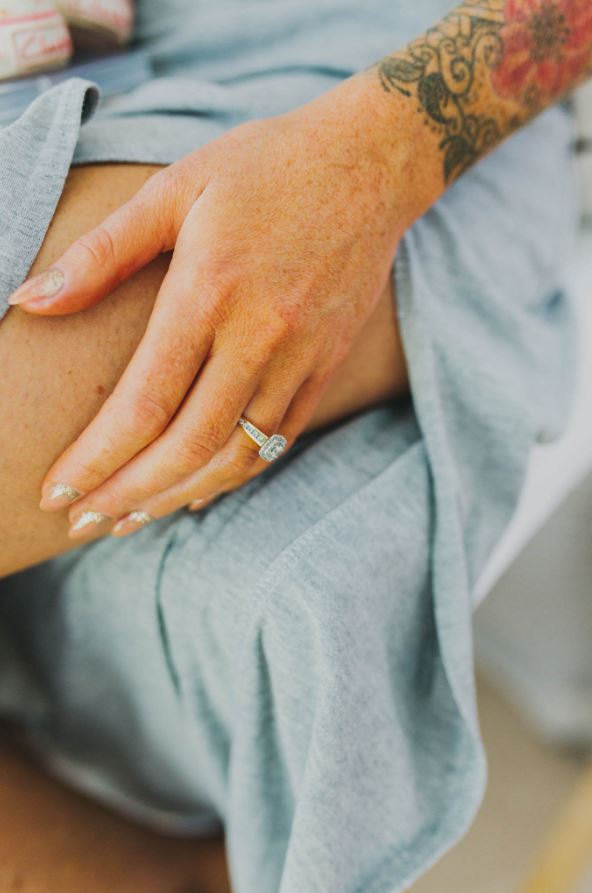 After dating for 10 years, Andy decided their anniversary was the perfect timing to pop the question to his sweetheart. A true gentleman, he met with her mum Sally for lunch to enlist her help in organising a big surprise on Maddie's birthday weekend. After telling a little white lie that her birthday cake would feature their beloved bulldogs Winston & Moose, the whole family gathered for the big reveal. But instead written elegantly in icing were the words Will You Marry Me?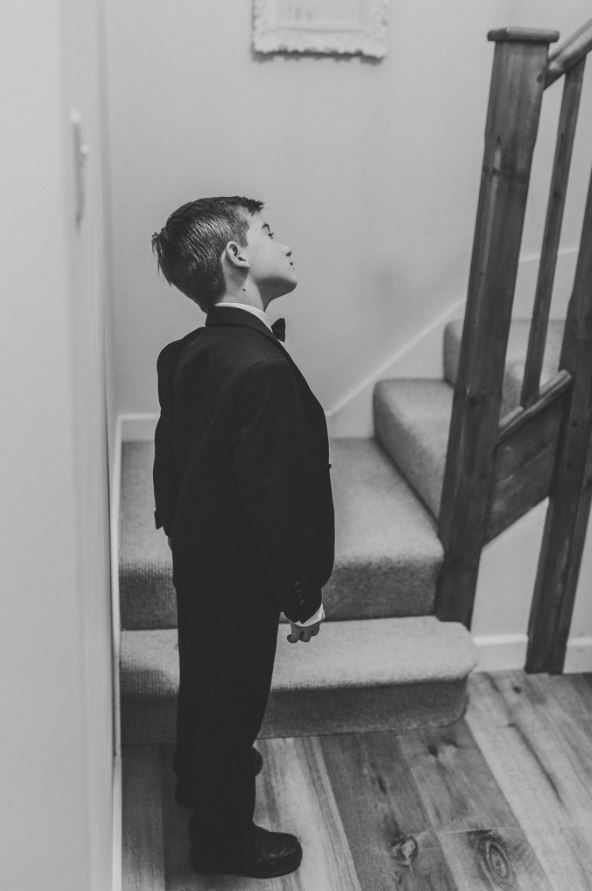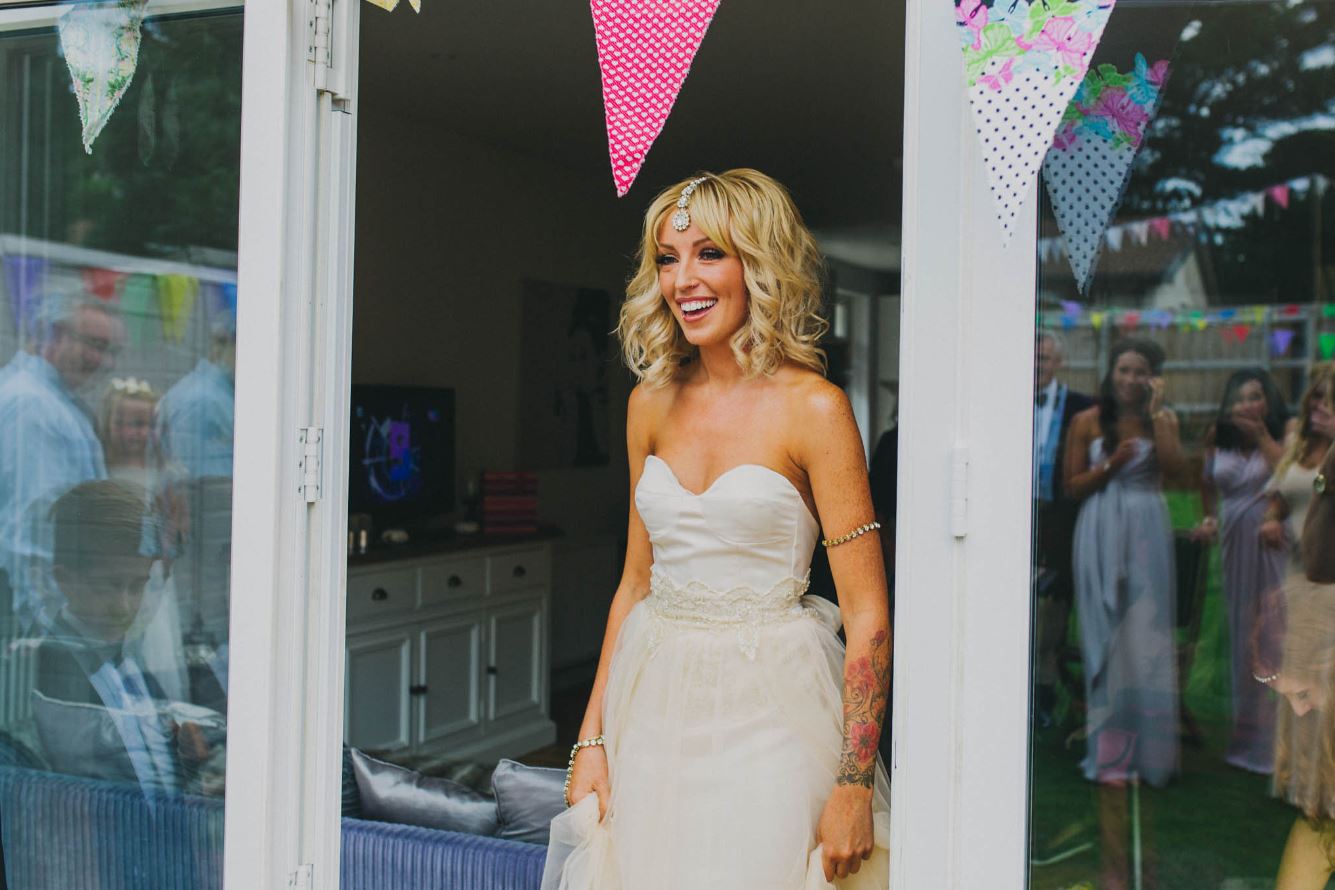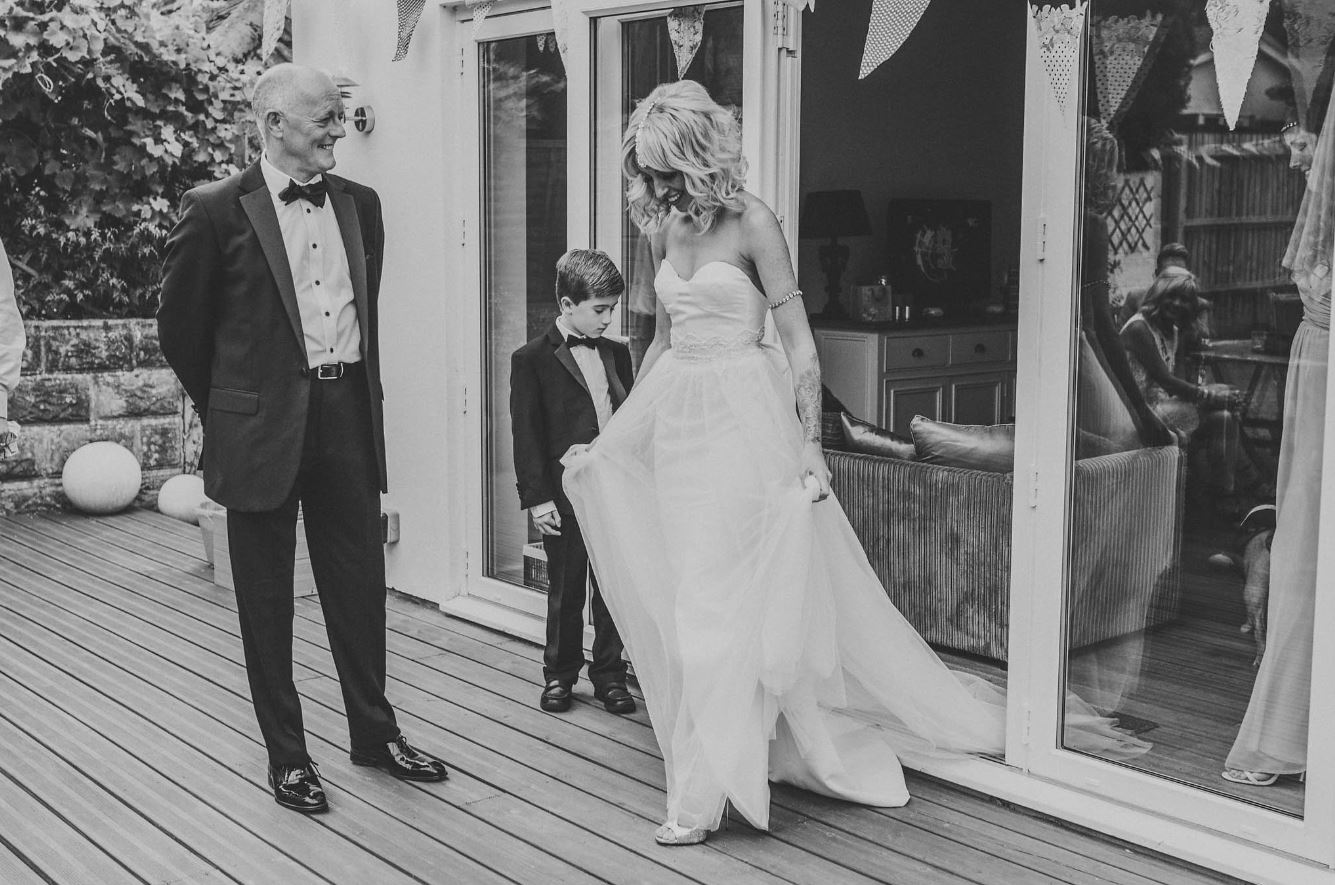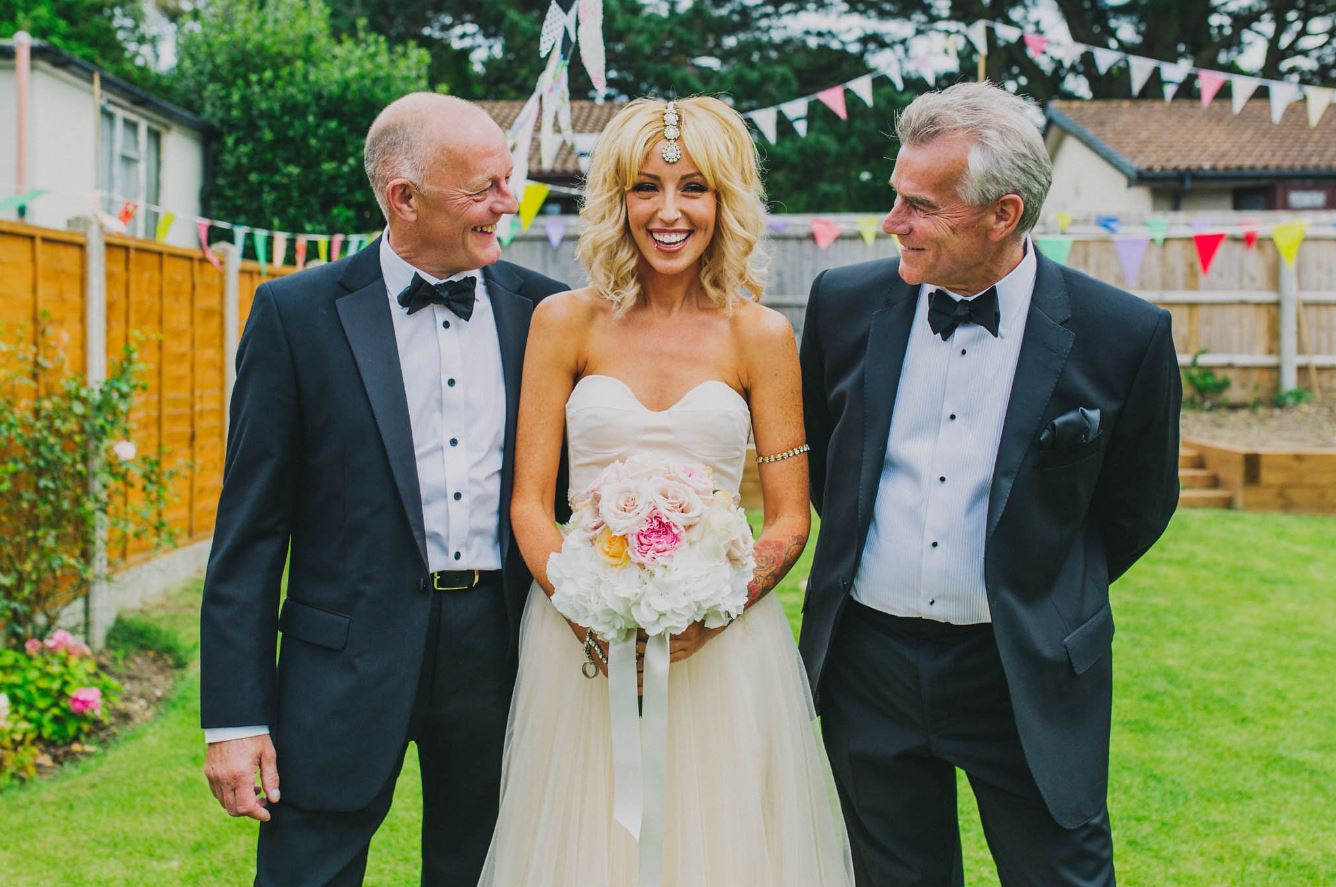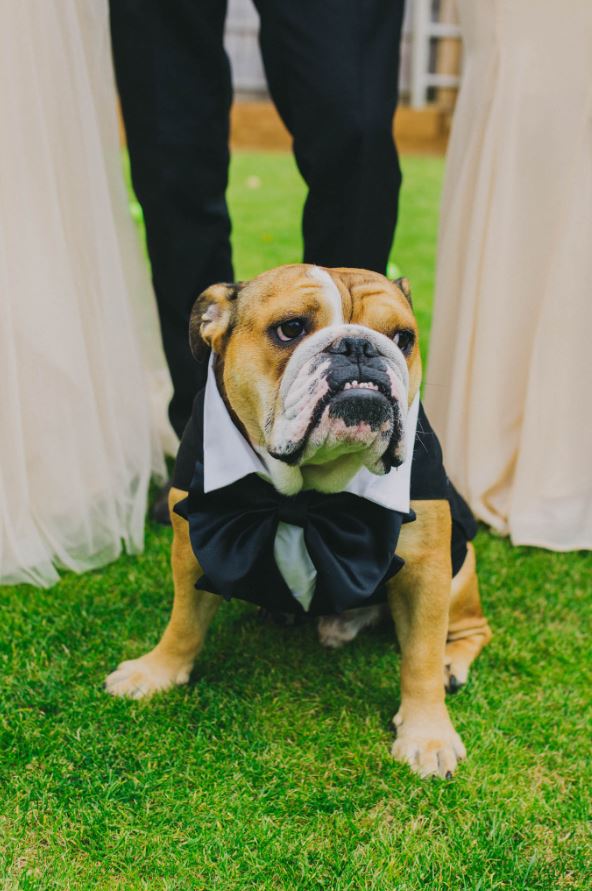 Their ceremony was full of emotion and a few surprises too! Everyone erupted into laughter when the pair's British Bulldogs Winston & Moose walked up the aisle ahead of the bride. Winston in a specially made tuxedo and Moose wearing a gold bow. So cute!!
In a very touching gesture, the bride walked up the aisle with both her dad and stepdad. "Our most special moment was the ceremony for both of us, the realisation that after 11 years we were finally going to be married as husband and wife. Witnessing for the first time how beautiful Maddie looked as she walked down the aisle was amazing."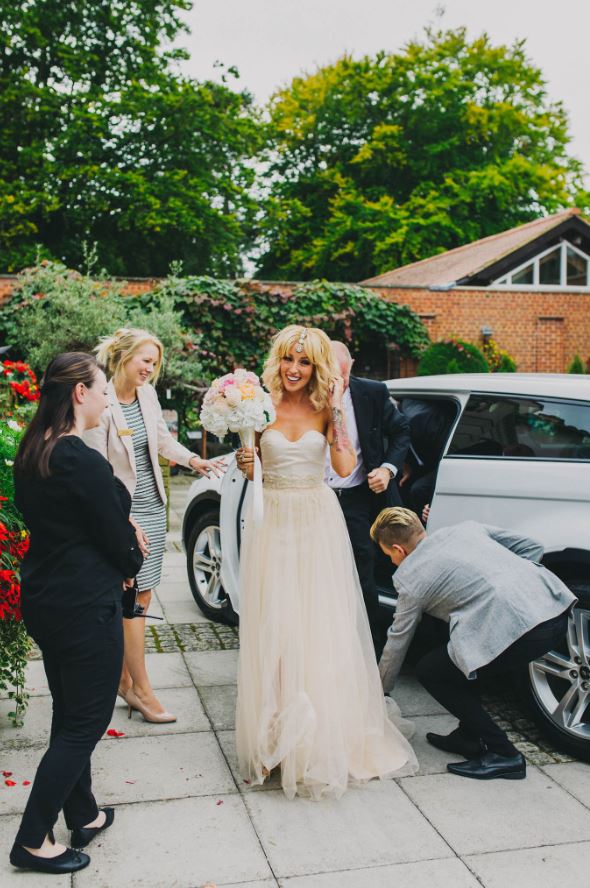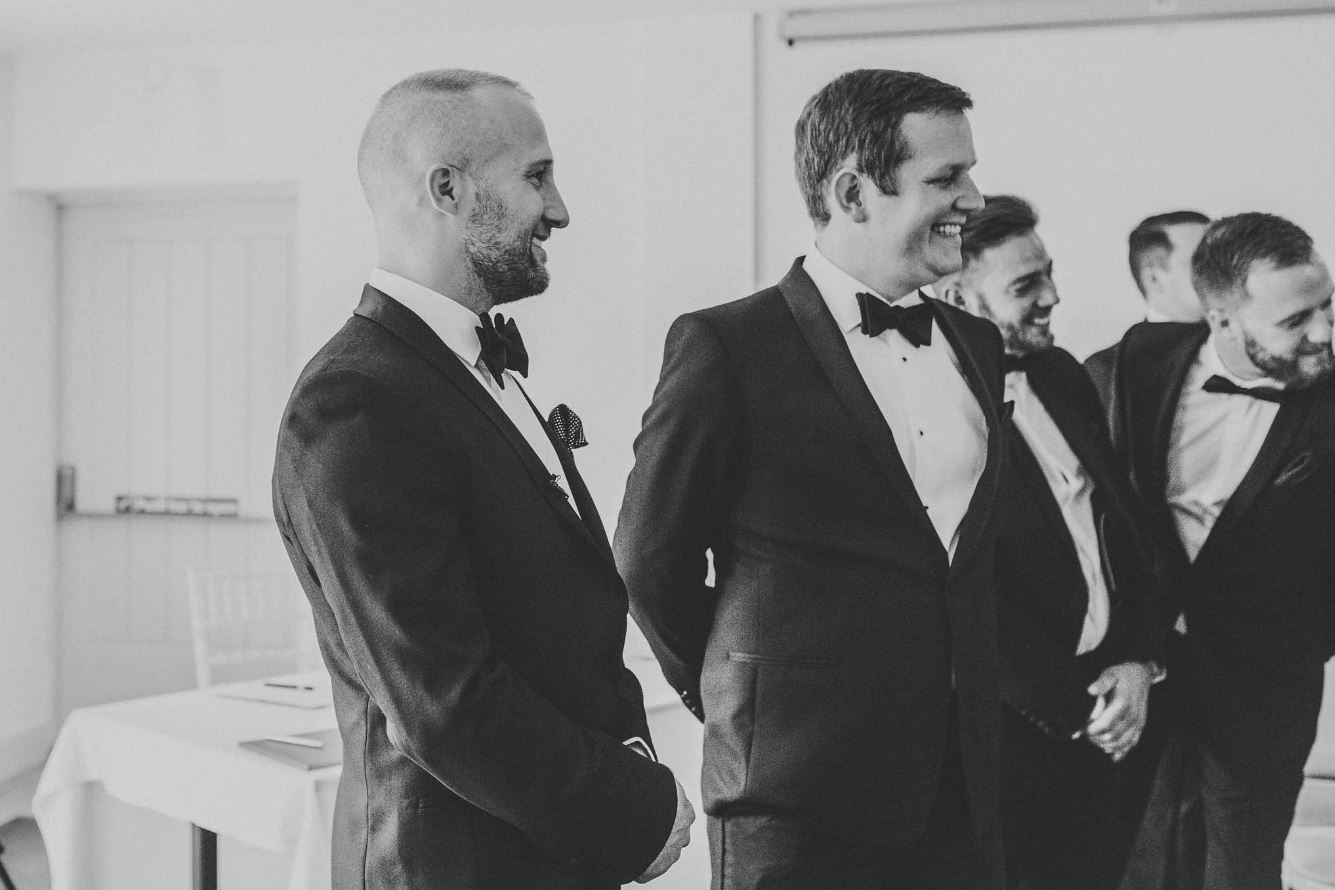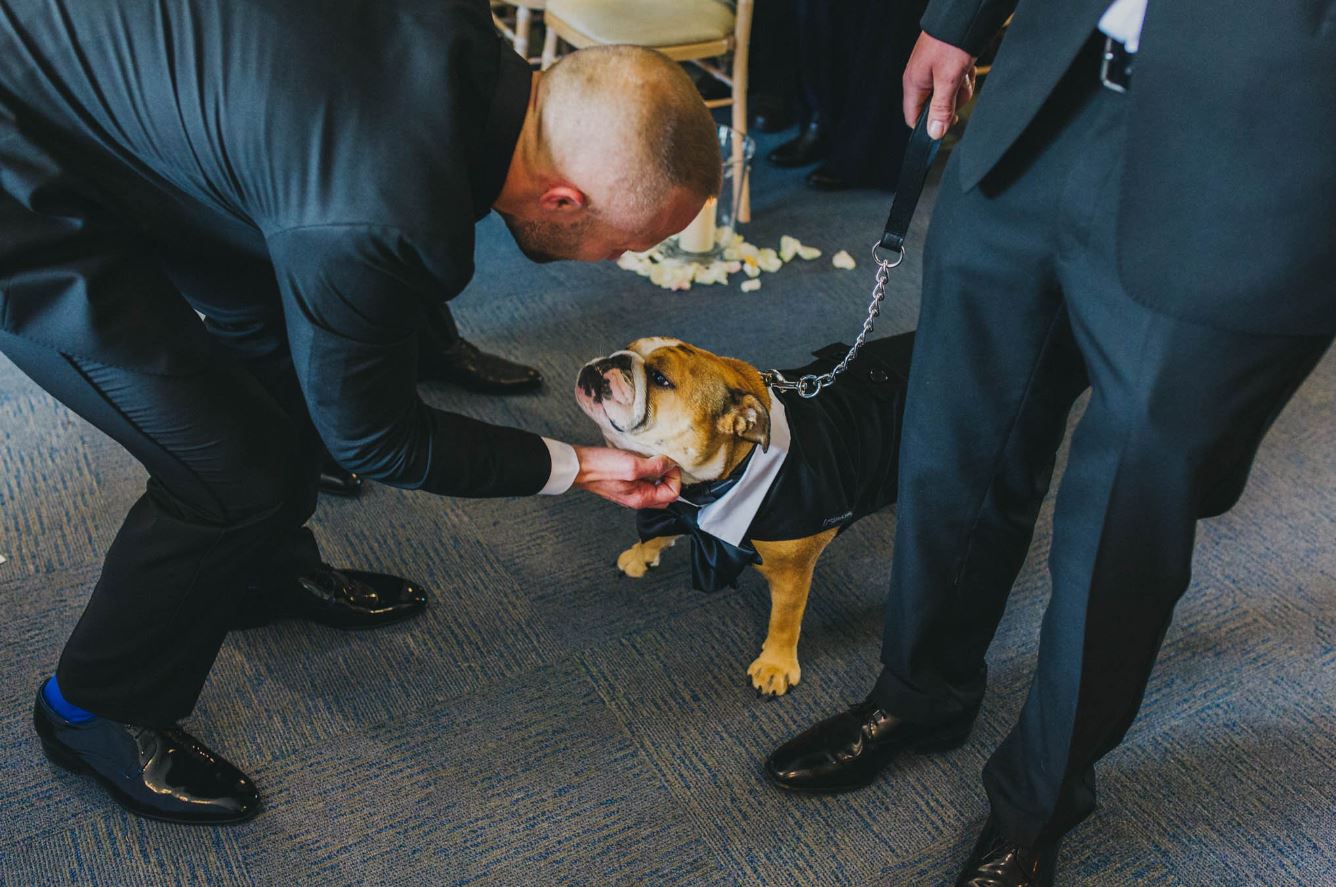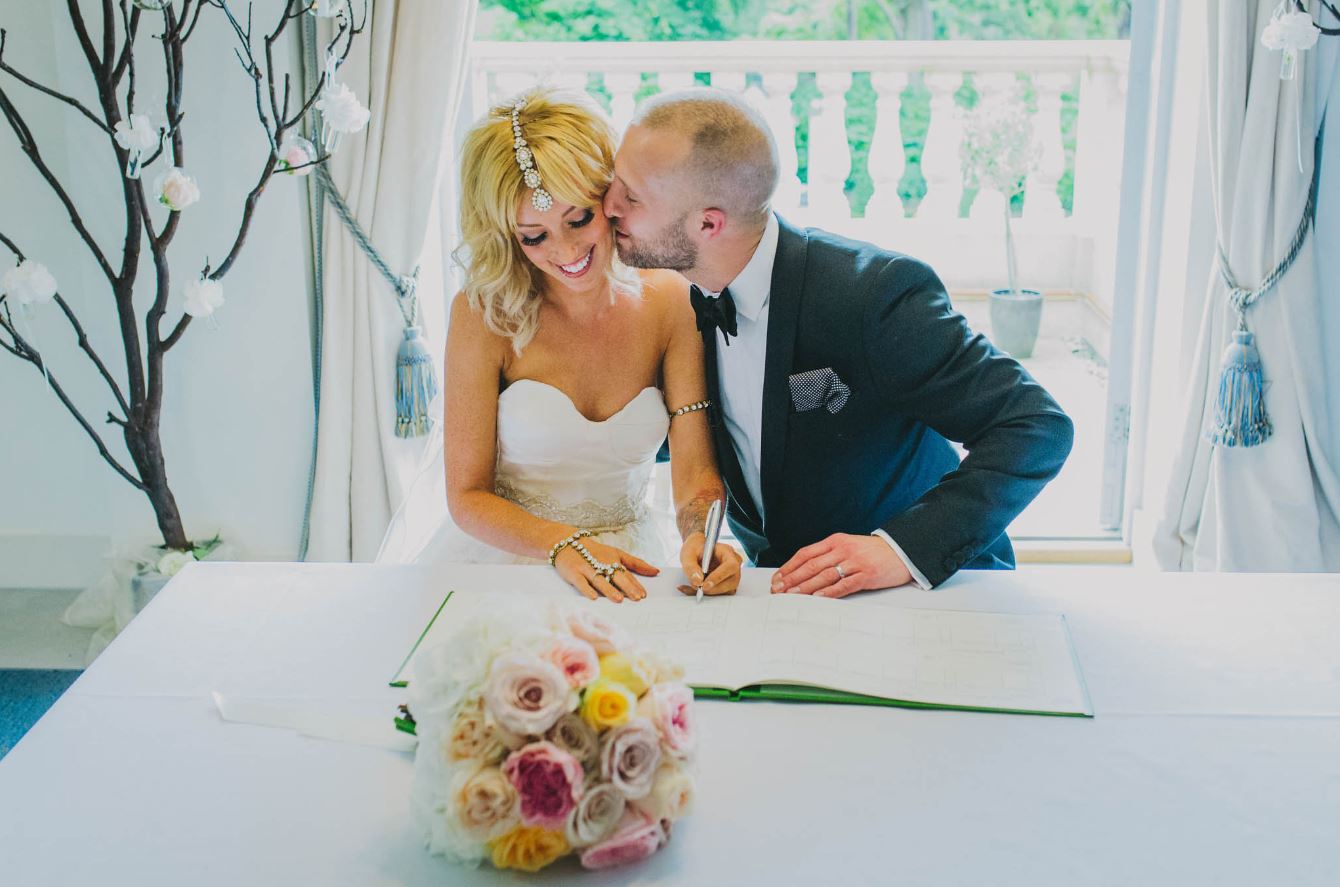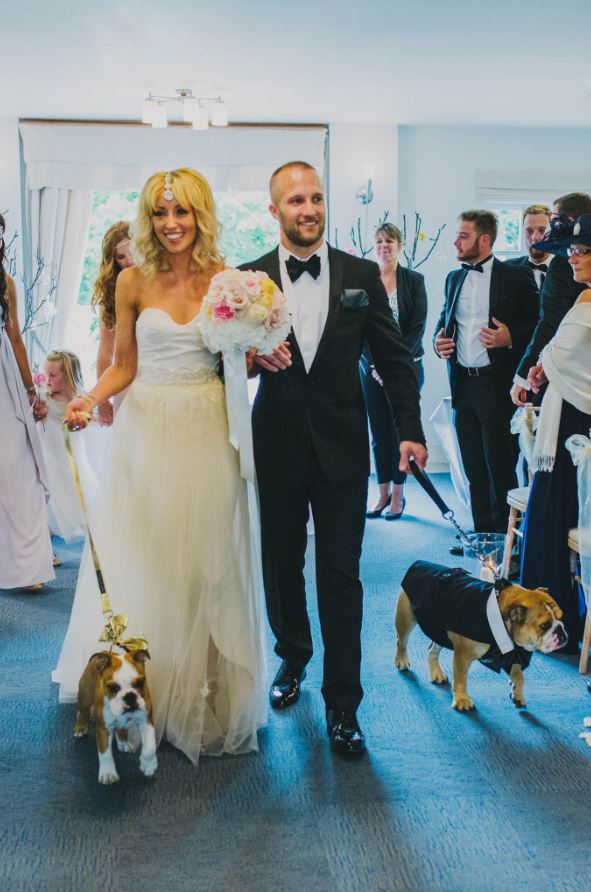 "We both always loved Compton Acres and had heard a lot of positive comments about the The Italian Villa. A great key factor was the ability to host the whole day in one location and surrounded by the beautiful gardens. The support and professionalism delivered and maintained by all the venue staff made a huge impression. The biggest wow factor for our guests was certainly the venue itself and the fabulous gardens, the weather was glorious and the colours were stunning. Everyone truly enjoyed themselves."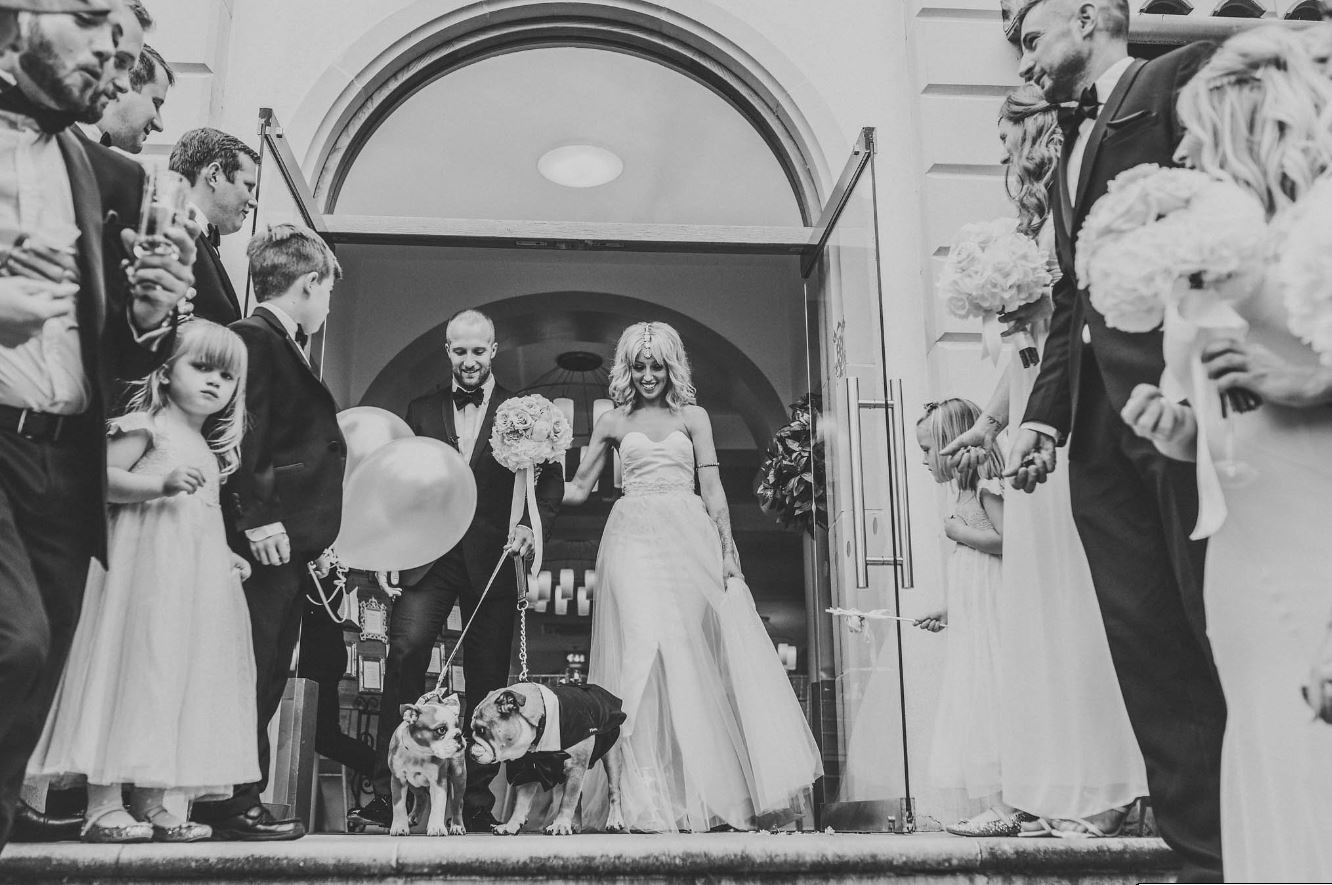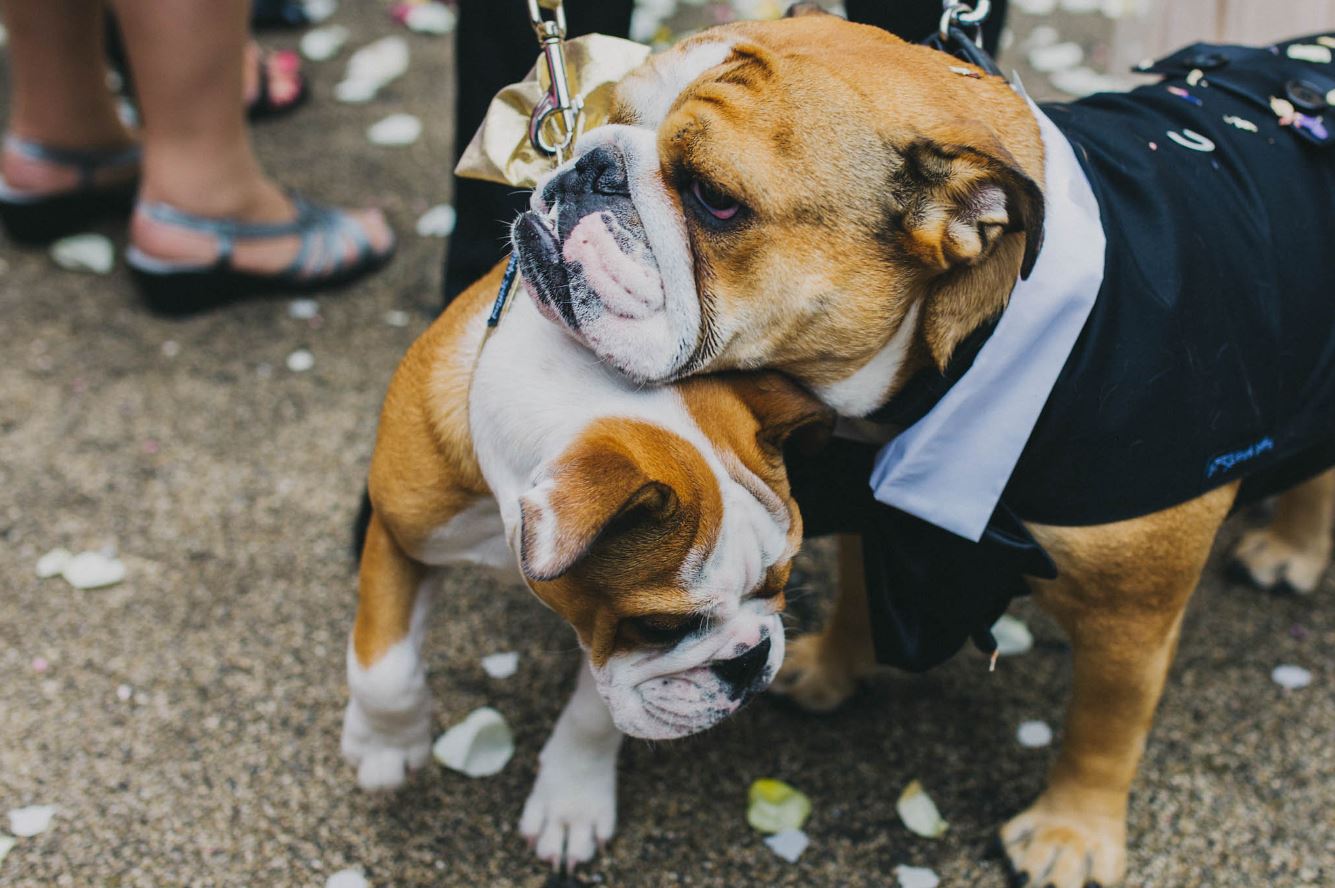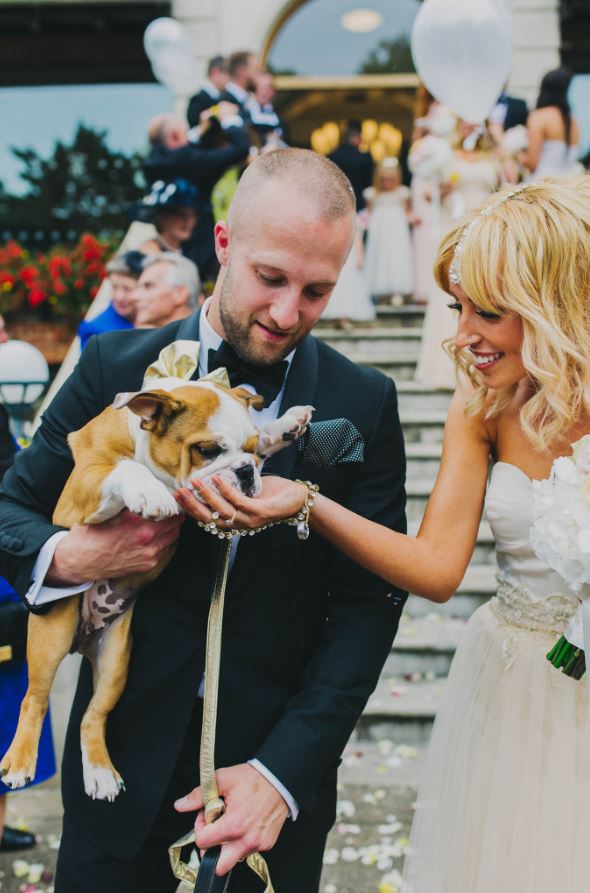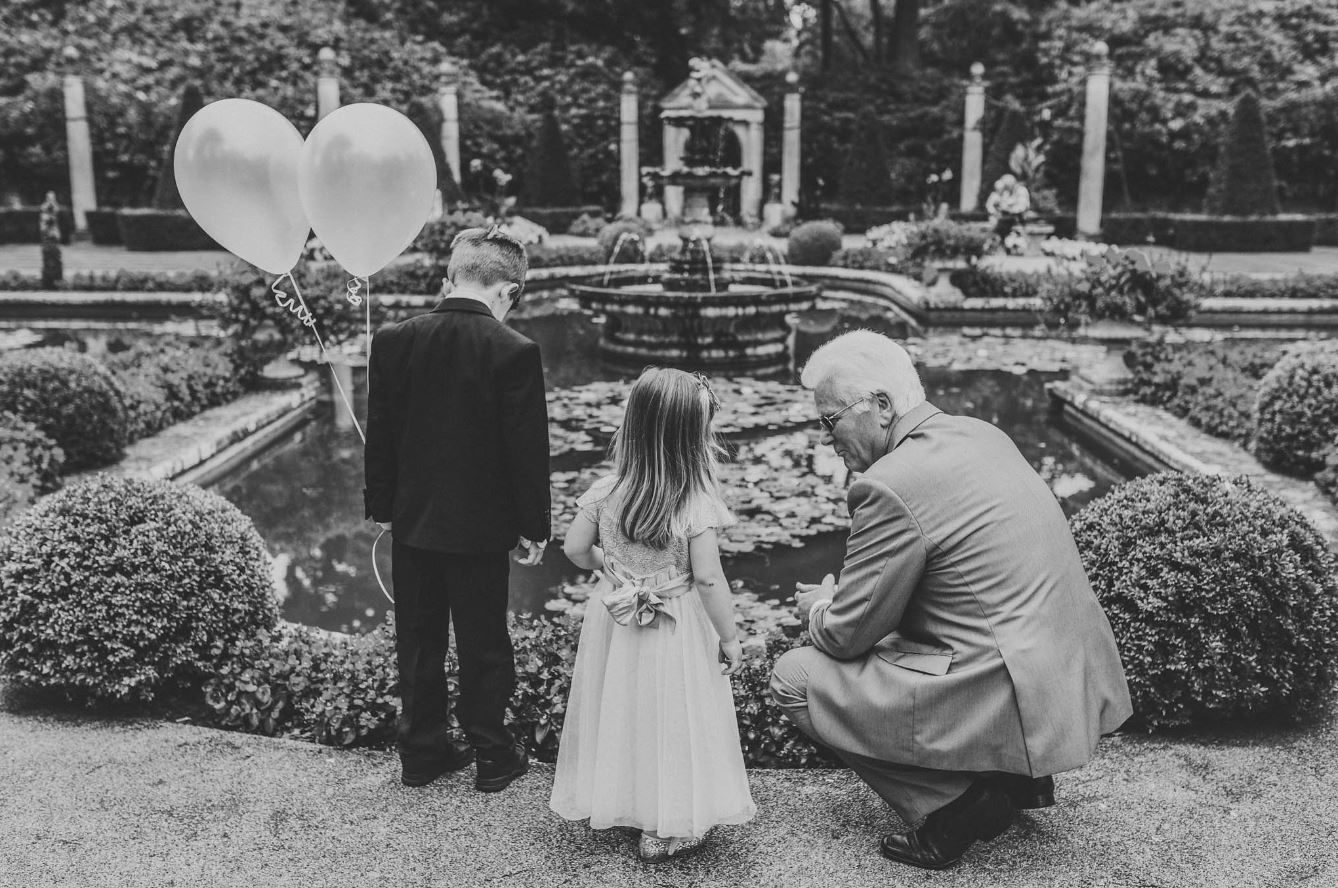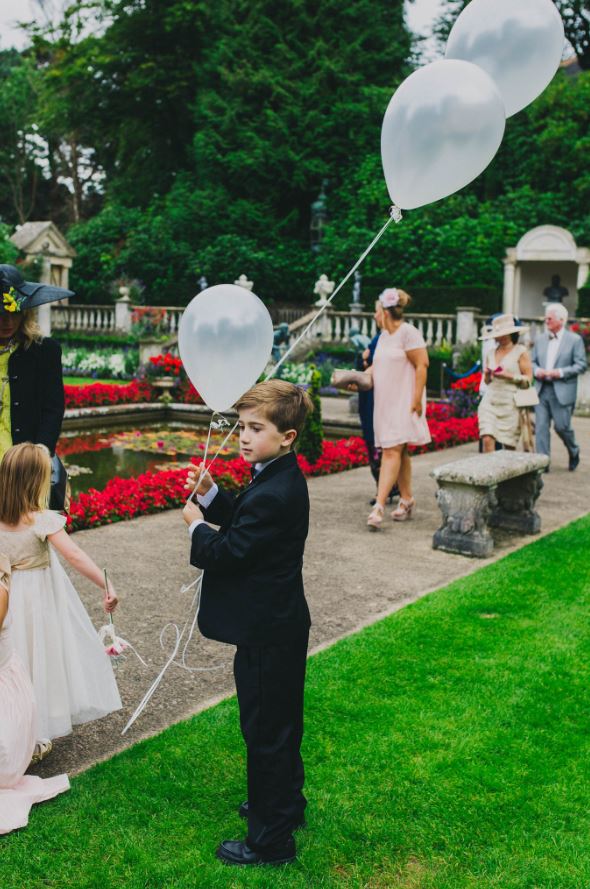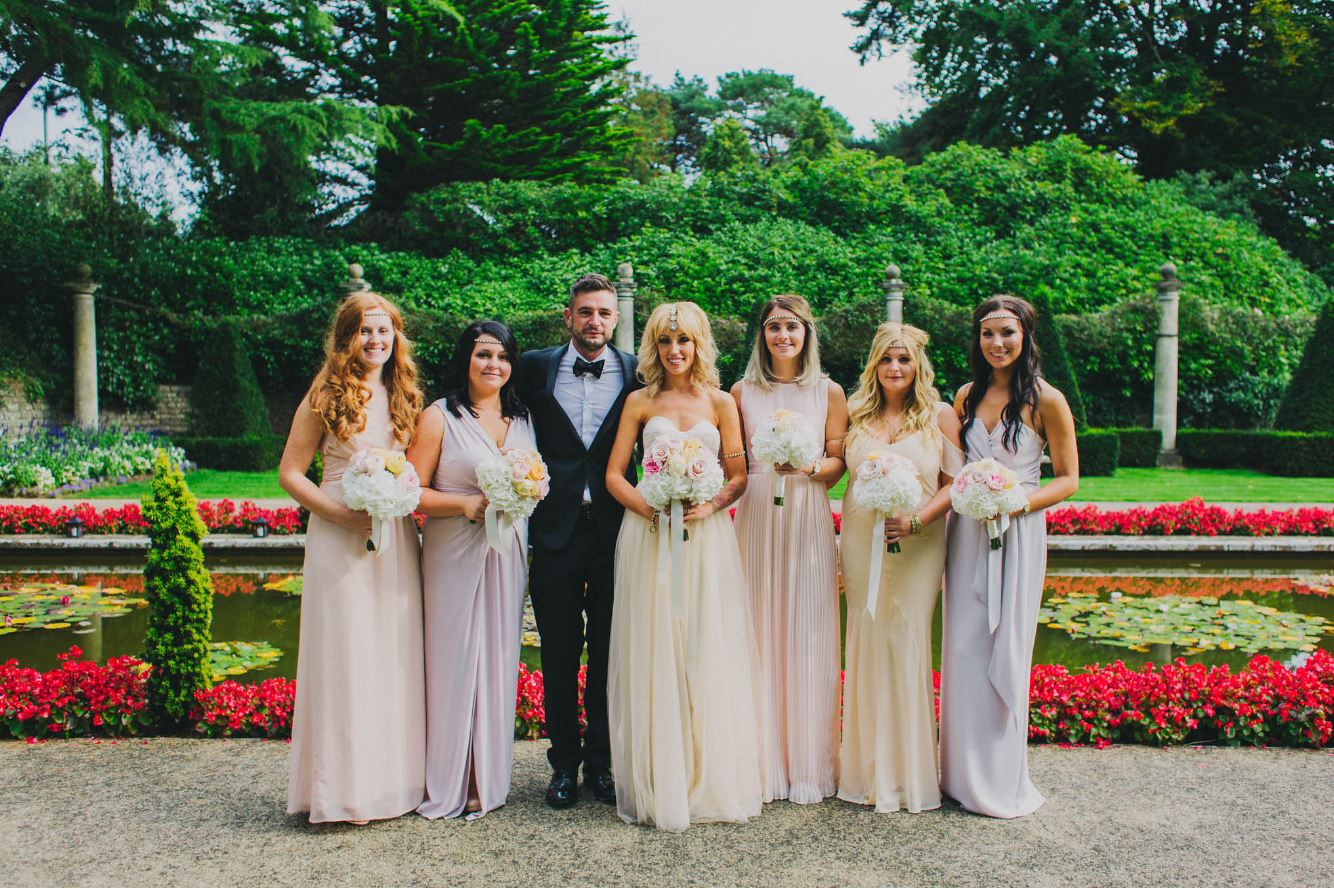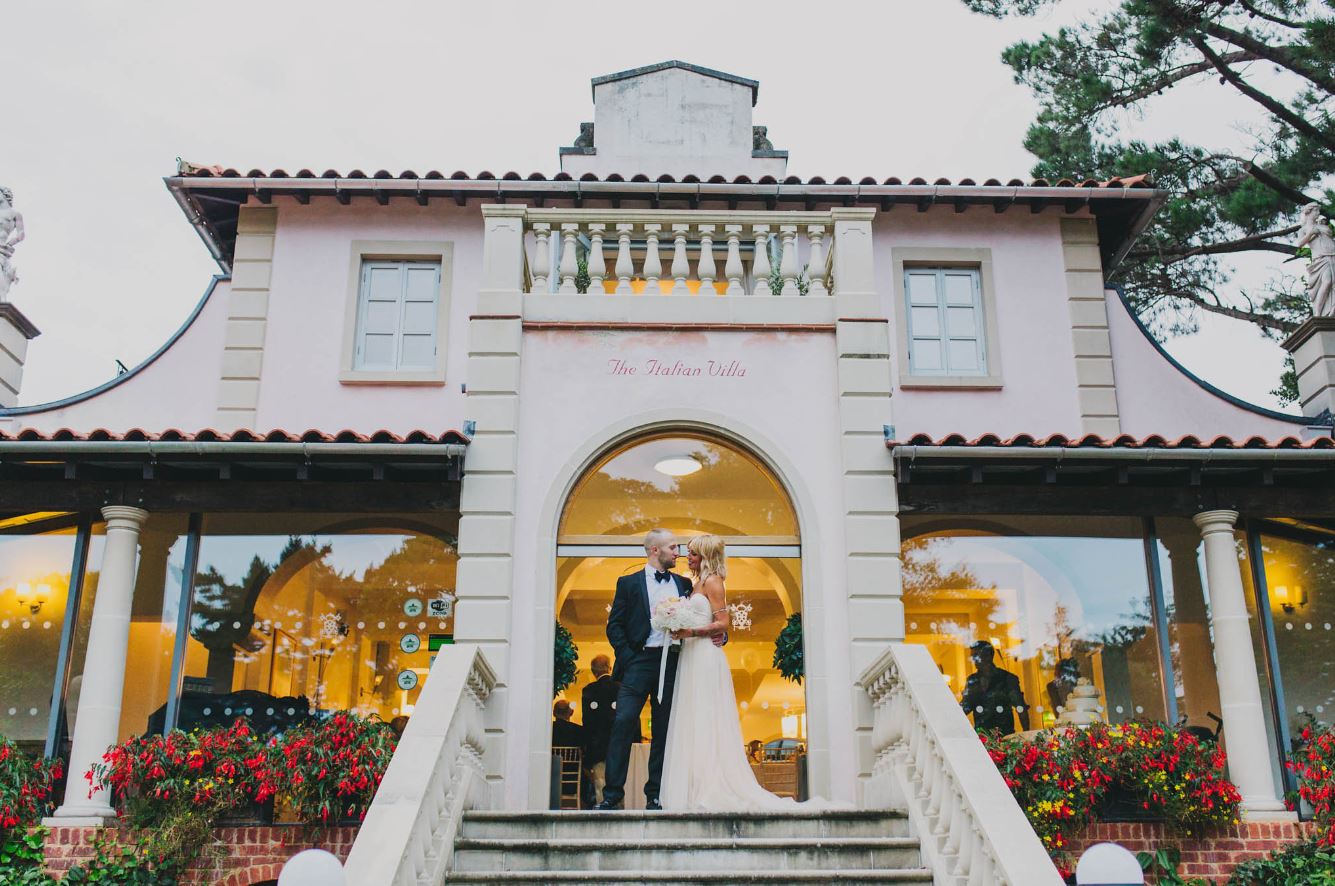 "Kasia from Peppermint Love Photography was very easy to work with and made us feel so comfortable, as did our videographer vCinema. We loved how she captured every little detail on the day, and provided a good mixture of black and white photos as well as colour to really enhance our pictures."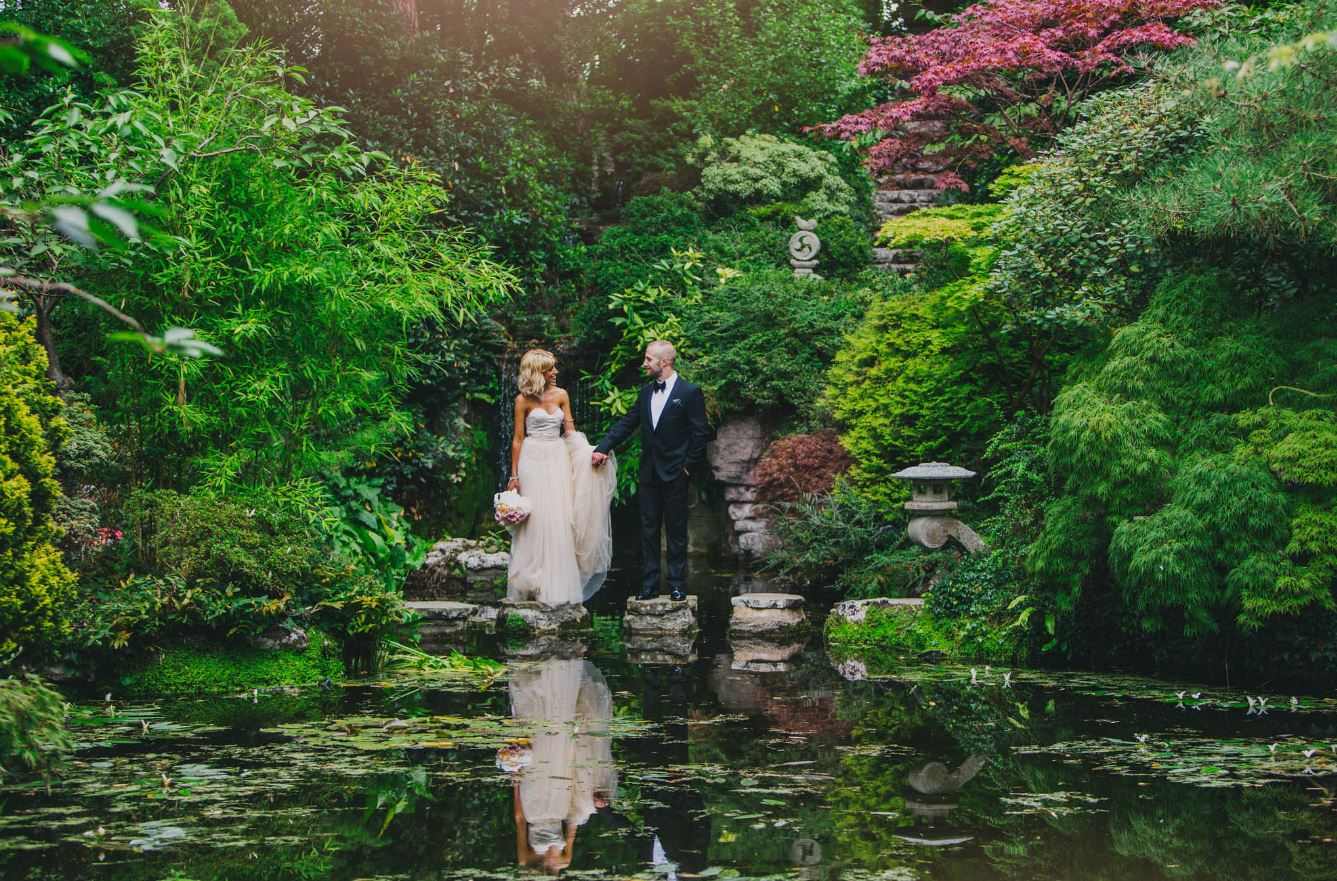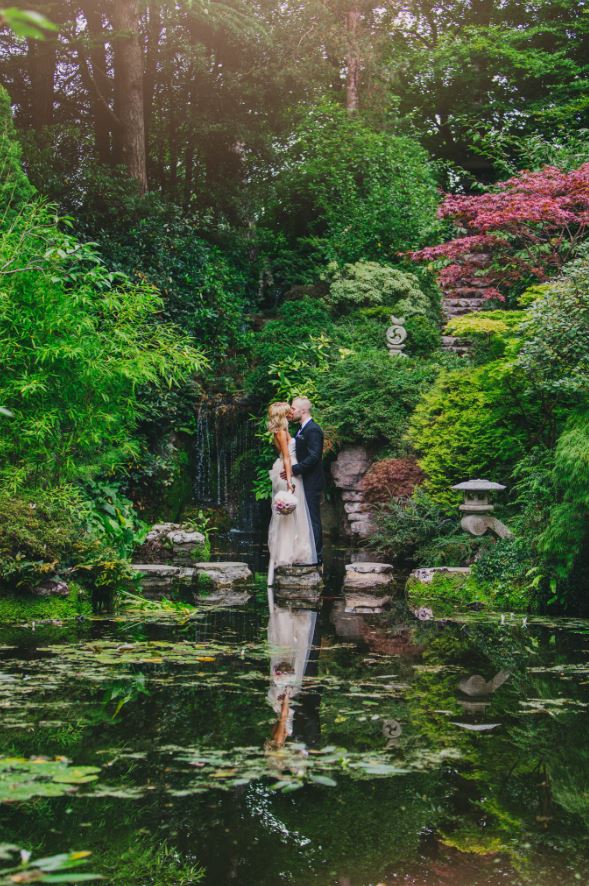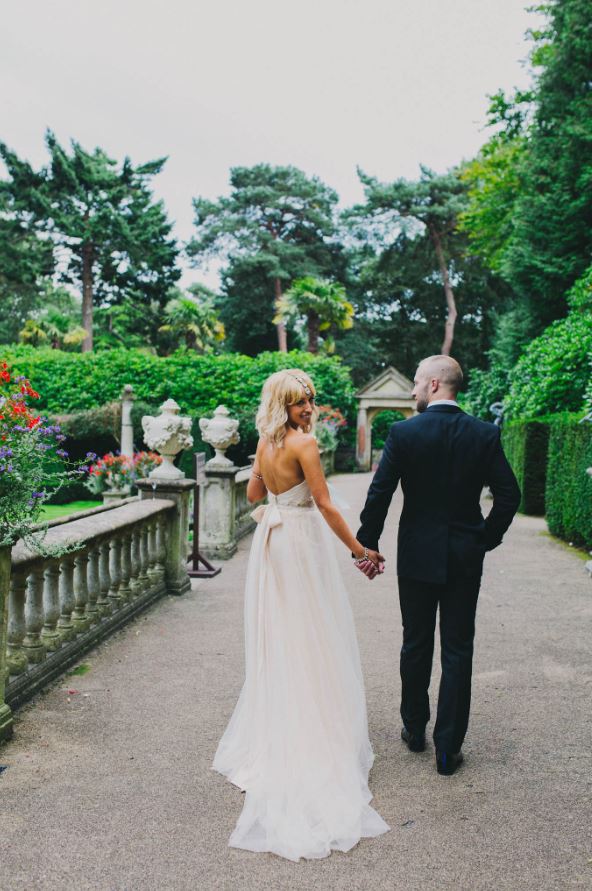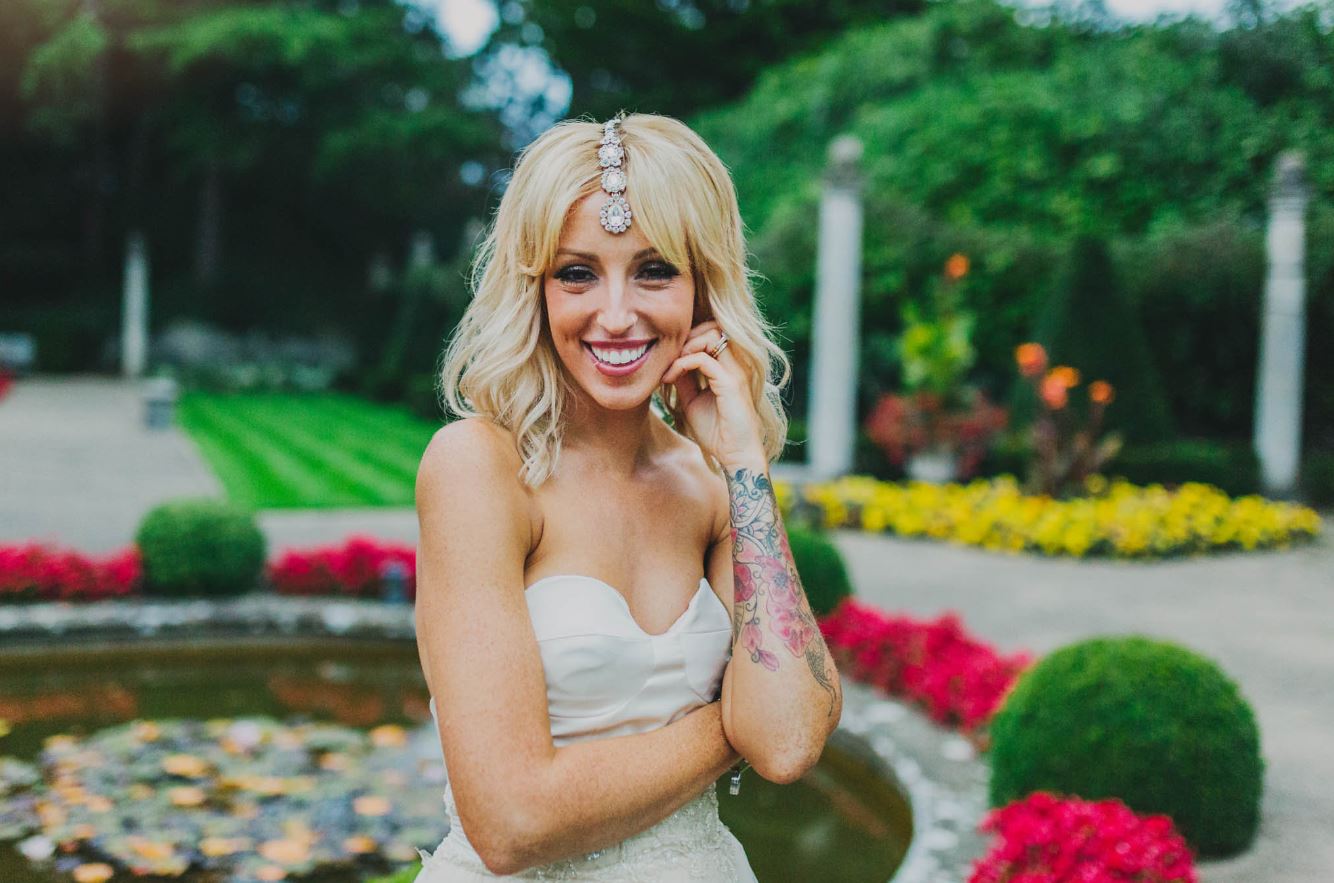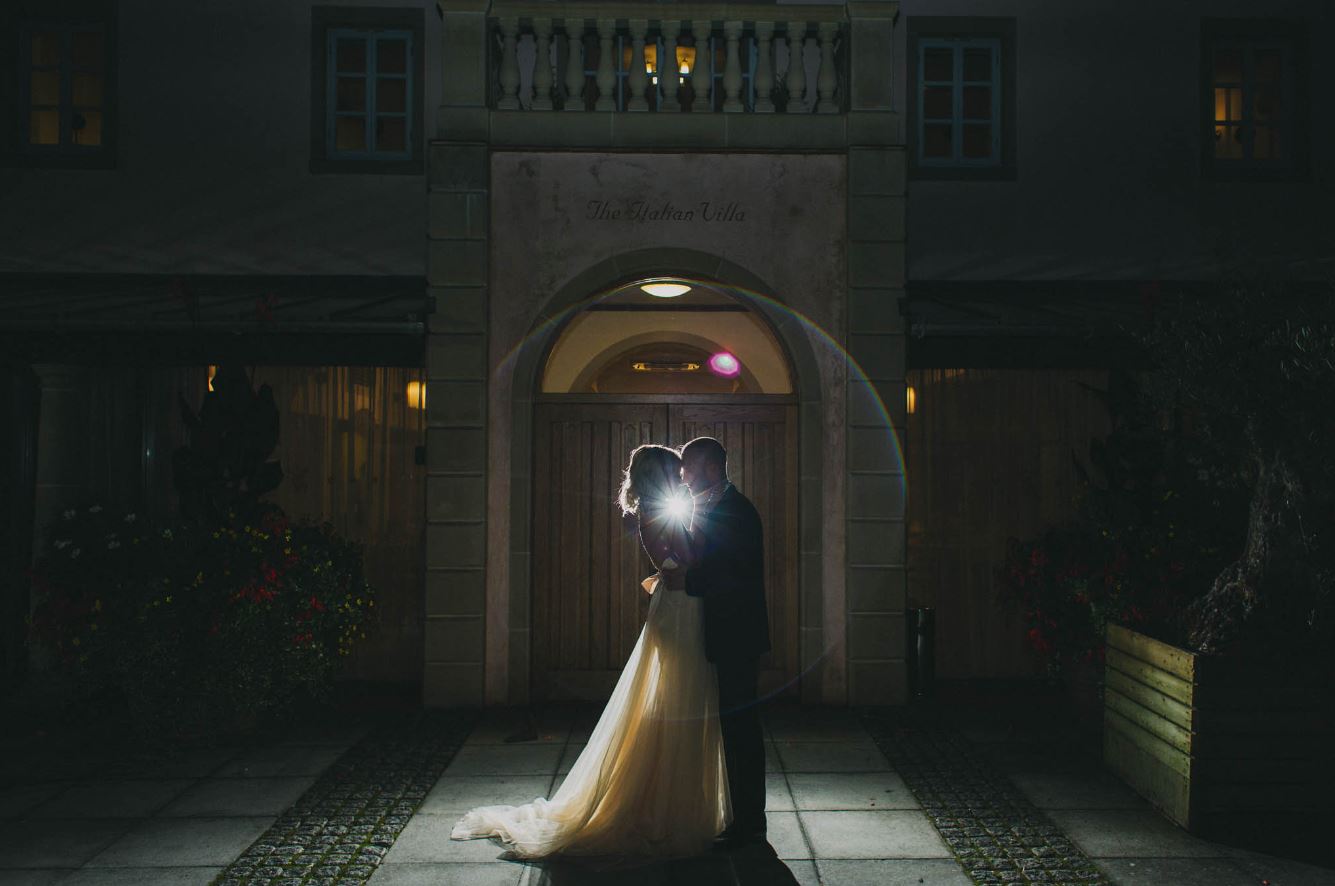 Thank you to Andy and Maddie for sharing their spectacular day with us and a very special thank you to Kasia Nowak of Peppermint Love Photography who allowed us the pleasure of sharing these stunning shots. See more of her work at www.peppermintlovephotography.com