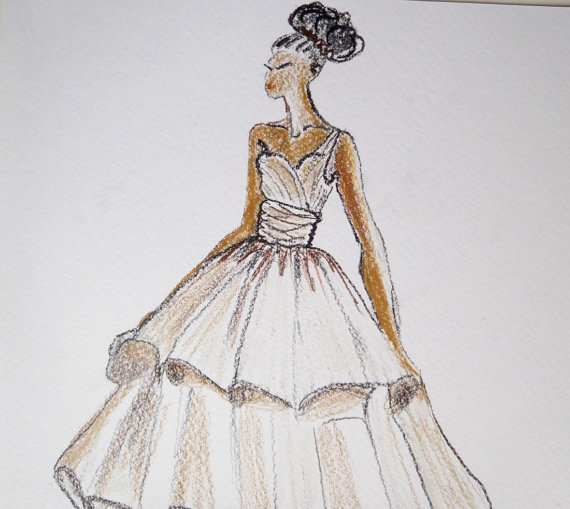 Choosing your wedding gown is probably one of your biggest wedding choices, besides of course, your budget! For some women, it's a rare chance to dress up and be the belle of the ball! There's no doubt, every bride would like to look their best on their wedding day. But choosing that perfect wedding gown can be a little more than difficult to narrow down. Here are some tips on choosing your wedding gown:
NEVER try on a dress that is out of your price range of 2 sizes too small for you. The dream is there, but trust us, it will only lead to disaster and tears! Instead, decide on the maximum amount you are willing to spend on will be and stick to it!
The best dresses are always ones that look like a style you love rather than just what is trendy at the moment. If you love lace, go for that! The dress should be all about your interests. As Oprah says, without sounding cheesy, 'be your best self'…. Makes sense though!
Consider having your dress professionally altered. Even if it's a designer piece, the designer probably didn't have your exact height and inches in mind. Having it tailored to you will give you that unique feeling too… there is really nothing better!
Bring a camera. If you've ever seen Clueless, you'll know that Cher doesn't trust mirrors, and she's spot on! The way a woman can perceive herself in a mirror is so dramatically different to the reality. Often, an unflattering light, the angle of the mirror or just how you feel in the moment can be enough to make you say no to a lovely wedding gown. But a photo can help you that. Plus, they're great for when you're making that decision at home.
Don't let anyone else make the decision for you. Often, your bridal party or a pushy sales person can be a big influence. But, if you're not in love with the dress and you don't feel just radiant in it than you need to wait! Much like meeting the love of your life, the perfect dress is worth the search!
Image from Etsy