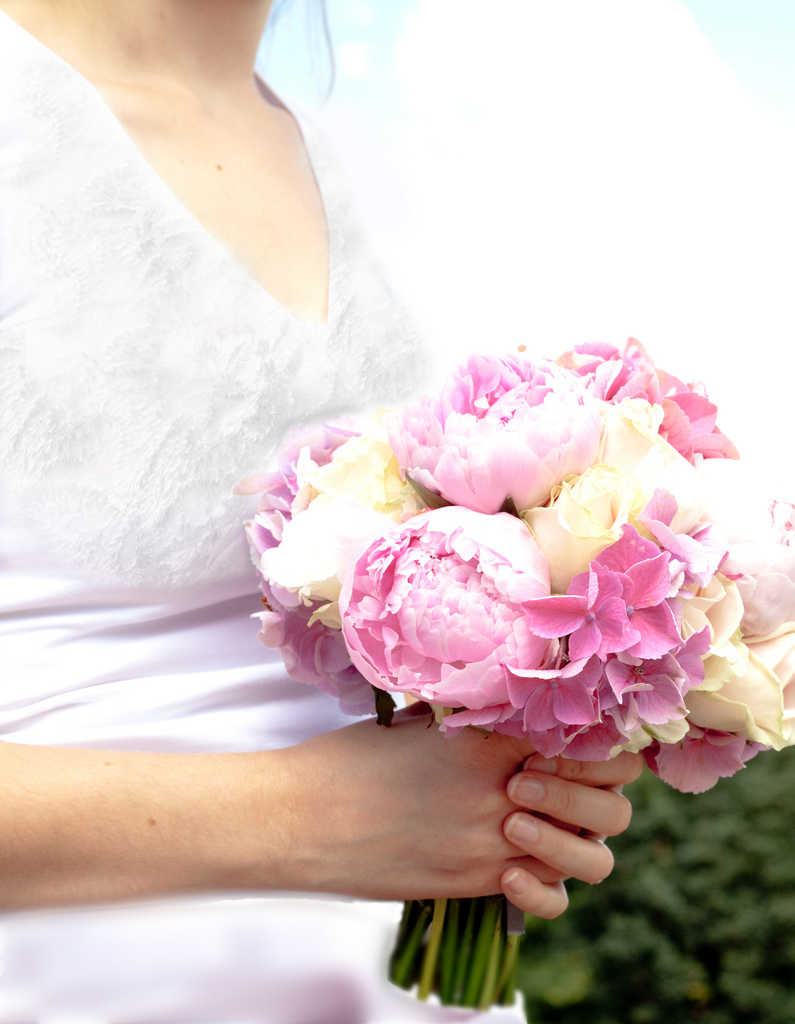 Having strong ties to your cultural background can make planning a wedding a balancing act between staying true to your heritage and respecting the desires of your husband-to-be and others. Perhaps you want a white wedding but would like to include a nod to your Italian relatives, or make the groom's family tartan a part of your ceremony. Below, we have discussed some ways you can incorporate aspects of your heritage into your dream wedding.
Observe Cultural Wedding Traditions
The most straightforward way of incorporating cultural tradition into a wedding is probably traditional dress – many Scottish grooms dress in their kilt and hose for the occasion – but there are so many other fascinating traditions you could choose to observe. In Norway, for example, the bride traditionally wears a Sølje brooch – an ornate pin gifted by her father on the morning of the wedding to be worn on her dress. So, if you have a Scandinavian background you could always do the same. In Pakistan it is customary for everyone to wear as bright, vibrantly coloured clothes as possible. In a Greek wedding ceremony the bride and groom share a cup of wine to symbolise drinking from the 'cup of life'. Choose the aspect you'd like to observe and make it happen.
Get the Guests Involved
It's up to you to decide whether you'd prefer to restrict the traditional cultural additions to the ceremony itself or whether you would like the guests to get involved too. Adding traditional touches to your wedding favours makes a lovely keepsake. Scotch or Irish whisky miniatures, like these ones from Just Miniatures, are the perfect size and go down a treat. As for food, many European countries round off the reception with a spit roast, wild boar is popular in France, while in Greece it's more likely be lamb. Just make sure there's a vegetarian option, too!
Incorporate Country Colours
It's easy enough to decorate the venue with country flags, but you could also think about adding more subtle touches of colour. An Irish groom and his groomsmen, for example, could have green ties, or a Scottish bride could have her flowers bound with ribbon in a family tartan, such as these ones from Heritage of Scotland.. Colour is often a great part of cultural tradition too, in Italy the traditional 'something blue' is something green, or you could wear a garter in your national colours.
Include Traditional Music
Traditional music can be incorporated into the ceremony at various points for example, having a bagpiper play during the procession, for example, is a well-established tradition in Scotland. In many cultures, the music forms a pivotal role in the day. Romanian Lăutari musicians traditionally play throughout the celebrations, setting the tone and being responsible for drawing the night to a close. Traditional music can easily be extended to the reception too, for those with a Gaelic background, a ceilidh would be a fantastic way to start the evening.
Image via Flickr