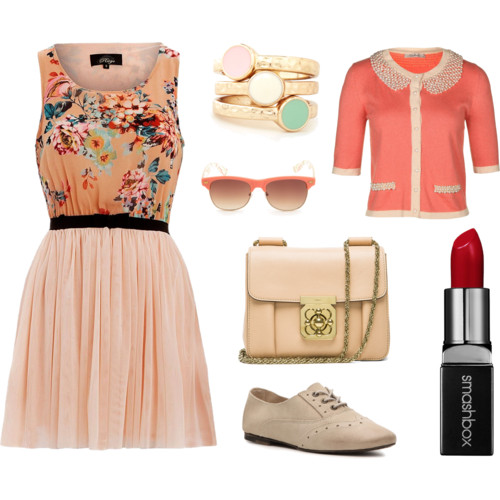 One celebrity we have always admired for her adorable style is Taylor Swift. Taylor has successfully made the leap to grown up artist and part of that has to do with her chic style! She is a perfect role model for any wedding guest summer look, so we decided to put a little mood board together in honour of that! Here's how to get Taylor's look:
Hair
Long dirty blonde locks with a fringe and a little curl at the end is Taylor's signature look. For a more laid back summer time look, kinky light waves cascading from your eyebrow down is perfect. Why not add a floral head band for a boho chic style?
Make-up
Taylor's make up consists of a little cat eye, rosy blushed cheeks and or course red lipstick. This look is seemingly effortless, kind of like you woke up and put some lippy on, but there's much more to it. It's a carefully crafted look that requires a little contouring to get just right.
Clothing
Taylor's look can range from boho country girl chic to modern day vintage (thing The Notebook), so it's up to you how you play it. Her contemporary vintage appeal can definitely be suited towards any wedding. Waist hugging floral dresses, vintage sunglasses topped off with a cute cardi and casual flats are a sure fire way to achieve her look. Taylor seems to prefer a wide range of colours but corals and peaches seem to suit her best. If you have Taylor's lightly sun kissed glow, these are great shades for you!