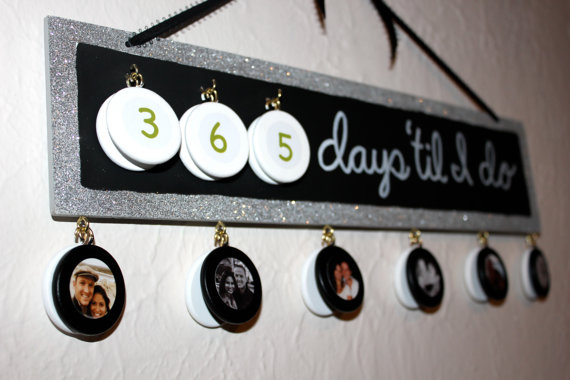 Many couples start planning their dream wedding 12 months in advance of the big day (although some do make wedding plans before this). Now is the time to get to work on your wedding budget, ideal venue and sourcing your suppliers. One Year before the wedding may sound like a long time, but you won't feel the time pass!
Budget
If you are only beginning your wedding planning this should be where you begin. Sit down with your groom and ask yourselves a few important questions; How much can you realistically afford? Where are you sourcing the finances, will your parents be contributing? What type of wedding do you want to have and is this achievable within your budget?
Bridal Party
Decide how many and who your bridesmaids and groomsmen will be. If your budget it tight this is something to think about, there sometimes is a surprisingly high extra cost the more people you add to the bridal party. Who will you choose as the Maid of Honour and Best Man?
Pre Marriage Course
Book this as soon as you possibly can. They do become booked up quickly so get your name down right away.
Reception Venue
Research the venues you have in mind for your wedding reception. Request brochures and availability of dates. Make appointments and meet with the various wedding venues. Don't rush into a decision – take you time and weigh up everything for each venue.
Ceremony 
If you are getting married in a church will have to check the availability of your chosen date. Book an appointment with the priest/clergy and ask them any questions about the ceremont you might be unsure of. If you are hoping to have a civil ceremony make sure that your chosen wedding venue has the suitable licence. You must then book an appointment with the registrar.
Wedding Dress
'The' Dress! This is the most exciting part for you as the bride. Make a list of the bridal boutiques you want to visit first and check if you need to book appointments. Bring one or two close friends with you that you know will give you their honest opinion. Tell the shop assistant what you do or don't like, but don't be afraid to try on a different suggestion she might have. It very well could end up being the perfect dress!
Wedding Suppliers
Research photographers and book. Good photographers book up really quickly so if you have somebody in mind, don't delay.
Music
Research bands and book. Consider your music tastes, the age demographics at your wedding, the style of the band and your budget. A band that can play a number of different styles would be ideal!
Karen Buchanan is a regular blogger for Wedding Dates. She runs a wedding planning business called Weddings With Karen Buchanan. Connect with her on her Facebook page at Weddings With Karen Buchanan or chirp her over on Twitter. Her Twitter handle is @karenbuchanan3.
{Image of wedding calendar by EmilysBlockParty on Etsy}