You know how the story goes.
After a few too many glasses of champers, ALL the gals will congregate in the bathrooms for those late-night chats and mandatory outfit selfies.
So why not make things a little bit prettier by adding a few simple details?
Transforming something drab to absolutely fab…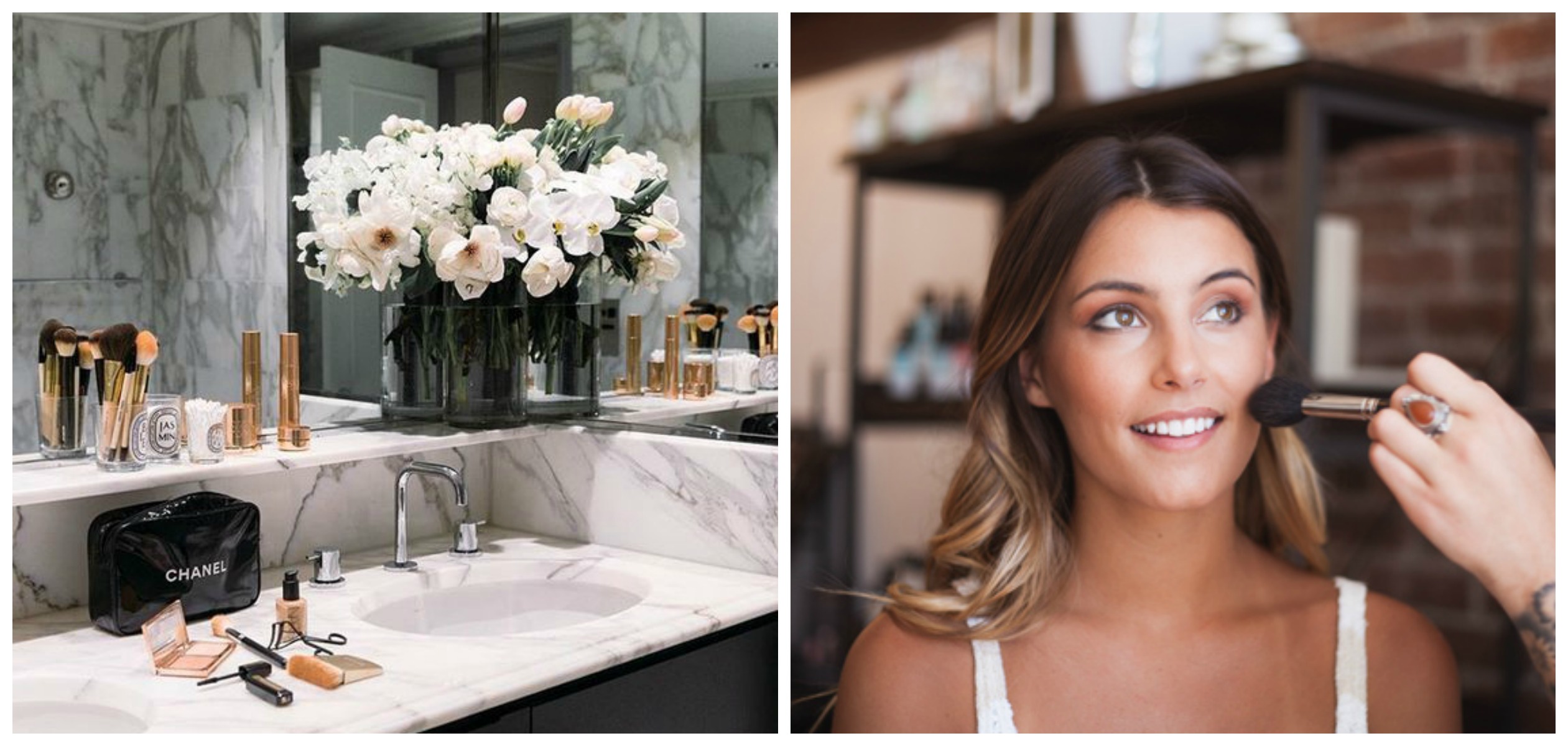 Flowers & Candles
A bunch of blooms instantly perks up the dreariest of rooms. Add an extra arrangement to your florist requirements to seriously pretty up your venue's restrooms. Candles will add a calming and relaxing atmosphere away from the wedding shenanigans, just don't forget to check with your Wedding Coordinator first to see if these are viable – health and safety!
Hire A Make Up Artist
This is a relatively new trend on the wedding scene – and we absolutely love this idea! Many brides are opting to pamper and treat their guests in the powder room by hiring their make up artist for extra hours at the reception. Mini make up studio on tap to refresh your look? Yes Please!
Emergency Bathroom Kit
The bathrooms wouldn't be complete with an emergency, life-saving bathroom kit. Start gathering these small items bit by bit during the early stages of planning. Items include blotting paper, deodorant, feminine items, hair clips etc.
Basket Of Flip Flops/Slippers
A basket stashed to the brim with comfortable footwear is always a winner. Plus, it's an extra incentive to get everyone on the dance floor to enjoy the celebrations. No excuses!
Inspirational Signs
Create super cute DIY signs next to the wash basin to inspire and compliment your pals. Even a simple 'You're beautiful' will bring a smile to someone's face and give them the fuzzy feels.
Image Credits: 1) via Pinterest; 2) Alexandra Wallace via Ruffled.