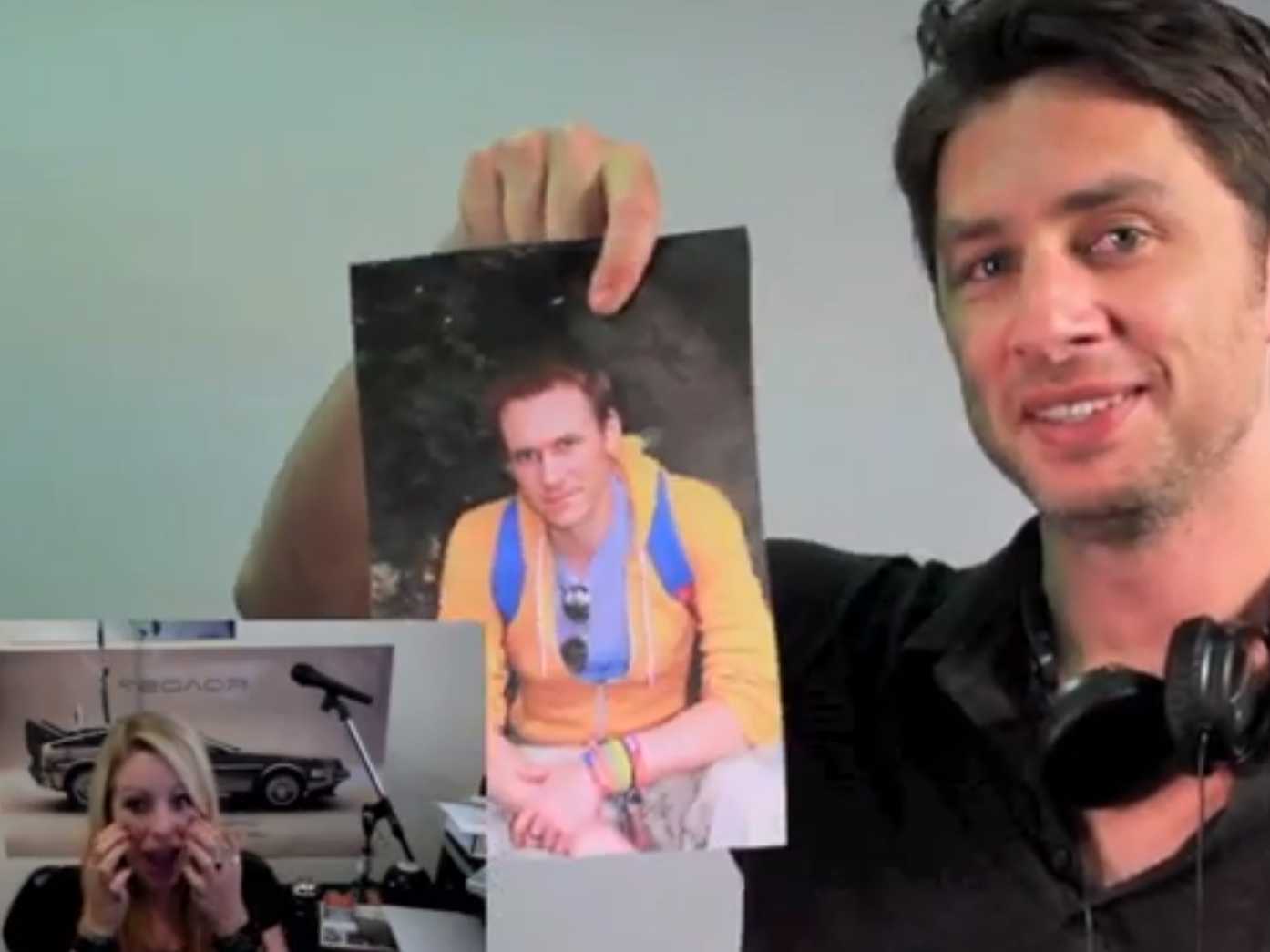 >
We just love hearing about love stories and romantic gestures, so when this proposal video popped up, we loved it!
Just posted last week, Mark Hulbert's wedding video asking his girlfriend to marry him has had nearly 2 million views! Resourceful Mark recruited Scrubs star Zach Braff through Kickstarter, a website that helps people fund projects. Mark was able to contact Zach through his own funded film project 'Wish I Was Here'.
Zach joins Mark's family and friends in asking his girlfriend to say yes along to a song he wrote himself called 'Ordinary Guy'.
Mark mentioned: 'I wanted to think of a really cool way to propose to my girlfriend, Janice, and this song and video is what I came up with. I wanted to show her that not only do I love her but that she's loved by all our friends and family too. This was particularly important as she hasn't been able to see much of her family for 7 years since she moved to the UK and she misses them lots.'
Awwwwww! Do you think she said yes? Well you haven't seen it yet, watch this to find out!
Source: RTÉ