West Yorkshire is one of the most well-connected yet scenic parts of the United Kingdom. No matter which beautiful wedding venue you choose, your guests will have no problem joining you for your special day, regardless of where they set off. However, your human guests might not be the only ones you're worried about joining you for your wedding. If you're looking for a wedding venue where Buddy can present the rings, and Scooby can escort you down the aisle, these nine pet-friendly wedding venues are the answer to all your concerns and should be top of your list!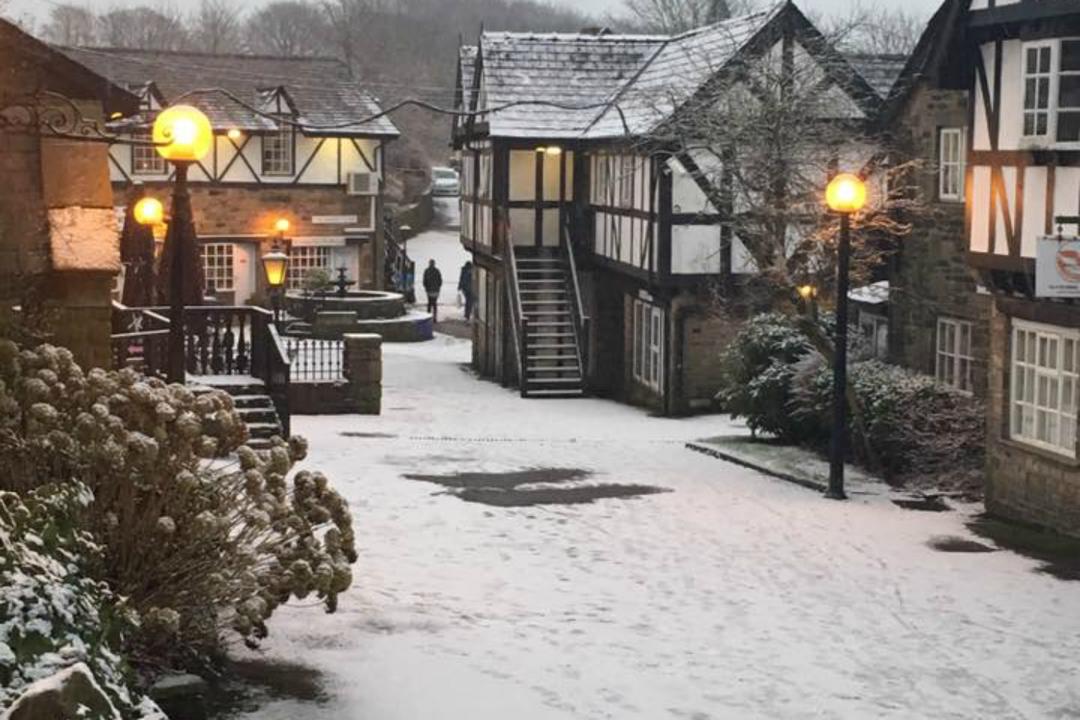 The Last Drop Village Hotel is a site and a sight like no other. This beautiful venue is one of the most prestigious in the North West and can cater for intimate and extravagant weddings. Catering for civil ceremonies and religious services, you can have your entire wedding beneath one roof, no matter your vision. The staff here go out of their way to put on the perfect wedding for couples of all faiths and ethnicities. No custom or tradition is too big for this quaint village to handle.
The pet-friendly venue's beauty is unrivalled too. Your guests will arrive via a tree-lined driveway to the front gardens for a relaxing drinks reception. The 17th-century village boasts fountains, lovely gardens, manicured lawns, and over three acres of land overlooking the gorgeous Pennine Moors. Your wedding album will be truly unique if you say 'I do' here.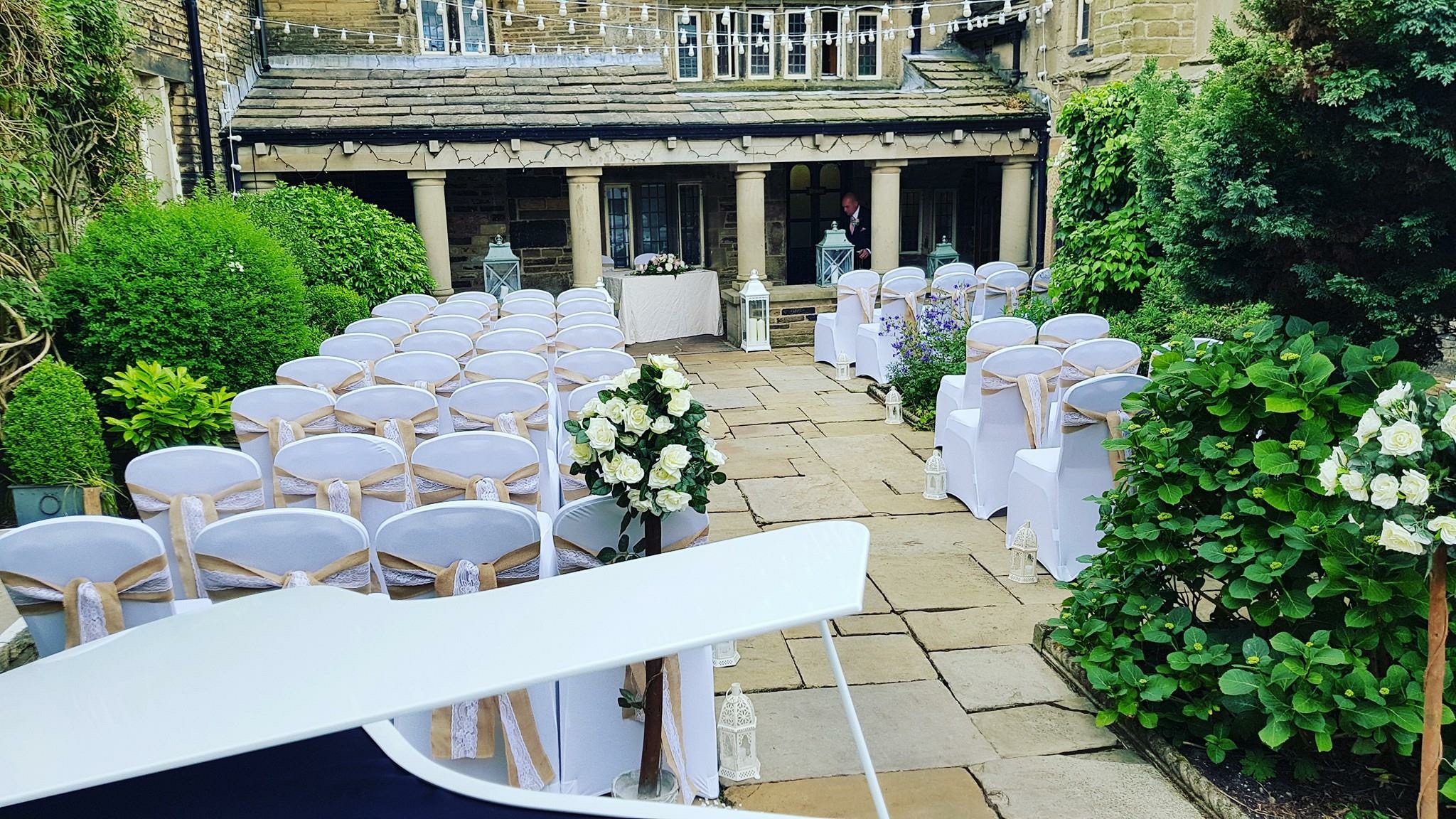 Fans of Gentleman Jack will be familiar with the beauty of the Halifax area and the ornate home in which the protagonist lives. Holdsworth House Hotel offers you the chance to enjoy the beauty of the past with every modern convenience in this magnificent venue. This exclusive use Jacobean Manor is hidden by three acres of walled gardens, so no matter the size of your guest list, there can be a sense of intimacy about your big day. The award-winning culinary team will create a delectable menu for you and yours to enjoy amongst the period quicks and unique architectural features – dining here isn't just about food; it is an experience.
Beautiful though the building might be, you may have an outdoor wedding in mind. From May to September, you have the chance to celebrate your union on the house lawns or in the charming Colonnade Courtyard.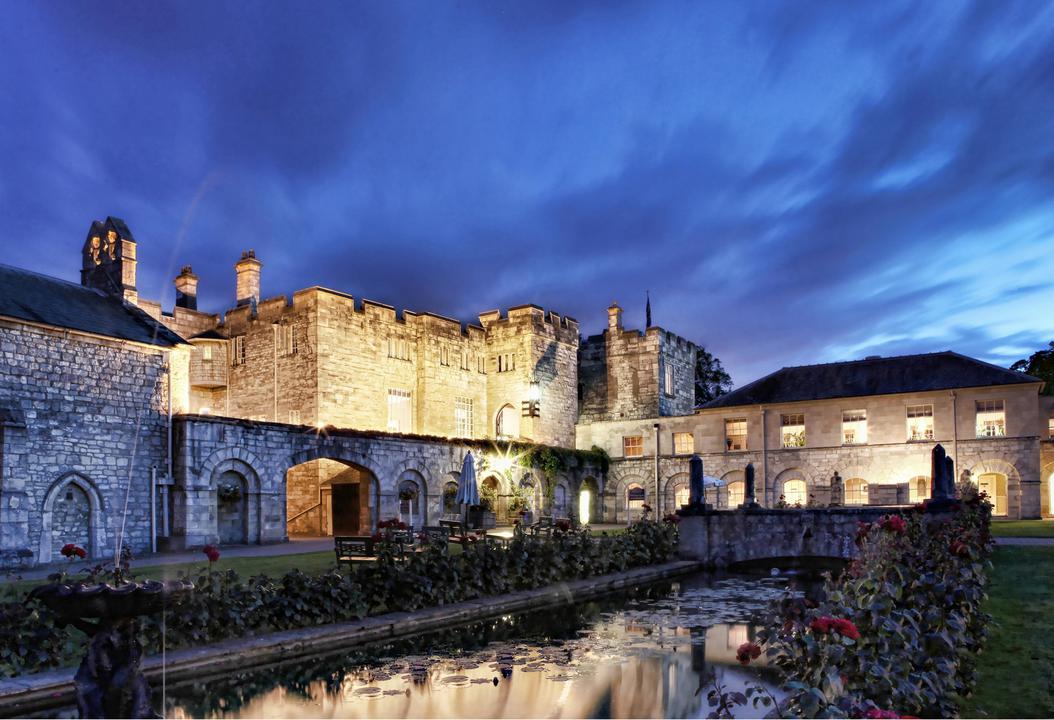 This award-winning castle has an air of perfect tranquillity about it. Surrounded by 77 acres of gorgeous parkland, Hazlewood Castle is steeped in history and legends of kings and knights. The castle has been restored to preserve its history but is now capable of hosting the most magical of fairytale weddings. The castle includes the breathtaking St. Leonard's Chapel to complement a civil ceremony with a blessing if that is your wish. That's the thing really; Hazlewood Castle is where wishes come true. If an outdoor wedding is what your heart desires, then say 'I do' beneath the Pagoda.
Here you will be provided with a dedicated wedding planner, wedding day manager, and a team of friendly and professional staff – more like a team of fairy godpeople if you ask us! They will ensure your day goes exactly as planned. At Hazlewood Castle, you can be reigning royalty for the day.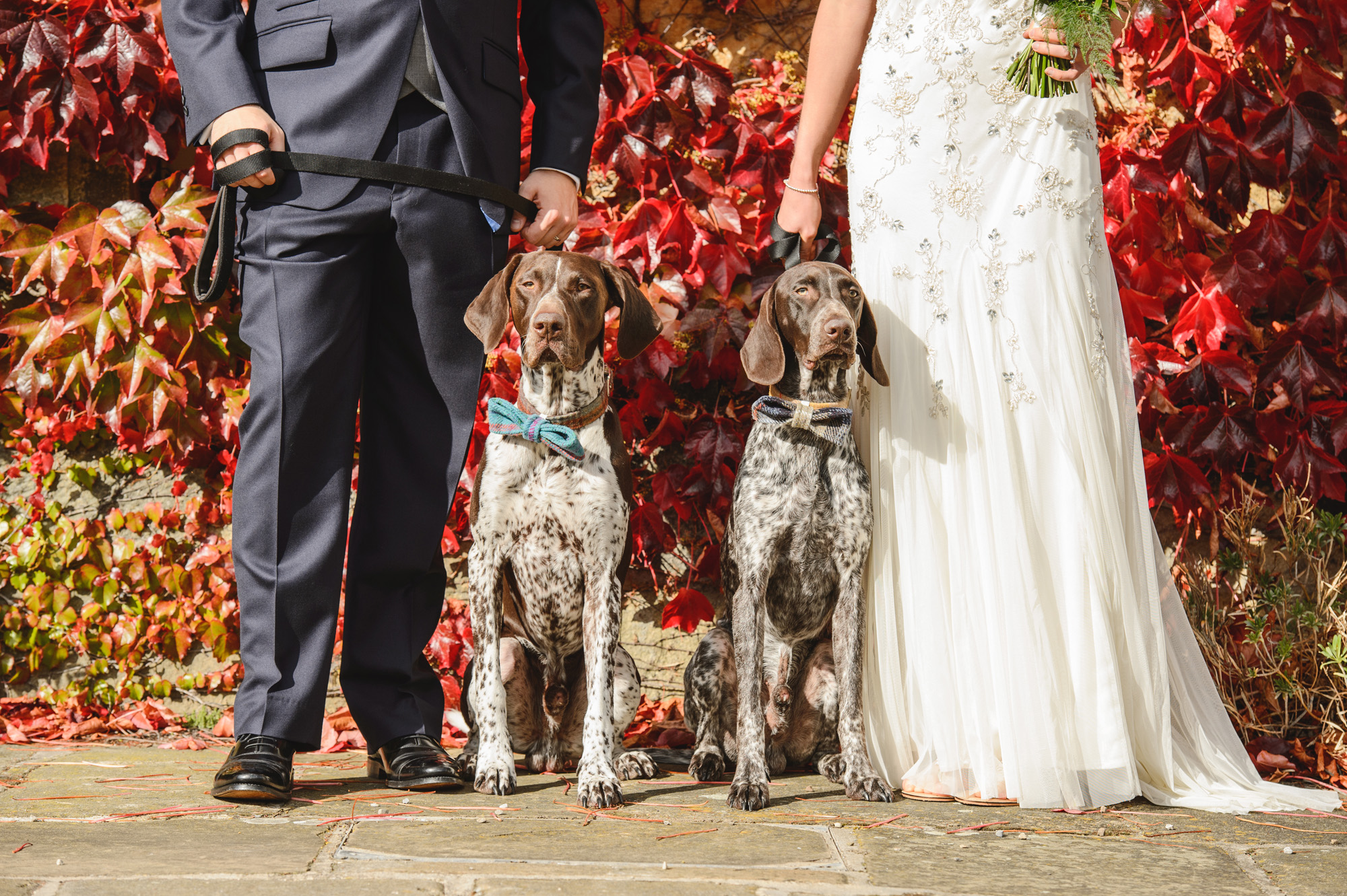 Swinton Estate is a wedding venue that seems to be made up of wedding venues. With so many ceremony and reception spaces on offer, it seems unlikely you wouldn't be able to achieve your dream wedding day here. The pet-friendly venue offers a castle setting in which a wide variety of rooms are available for your ceremony, wedding breakfast, and evening celebrations. Then there's Lake Island, which has a Georgian-era summerhouse ideal for intimate and alfresco dining, set against woodland and birdsong. Deer House is perfect for daytime dining or barbequing, and you can enjoy the trees, wide-open skies and views of the castle and lake. At night, imagine the area candlelit, with braziers keeping the chill at bay. Travel back in time with a unique druid temple as your backdrop at the Swinton Bivouac, and head to the Tipi for your reception. And there's so much more!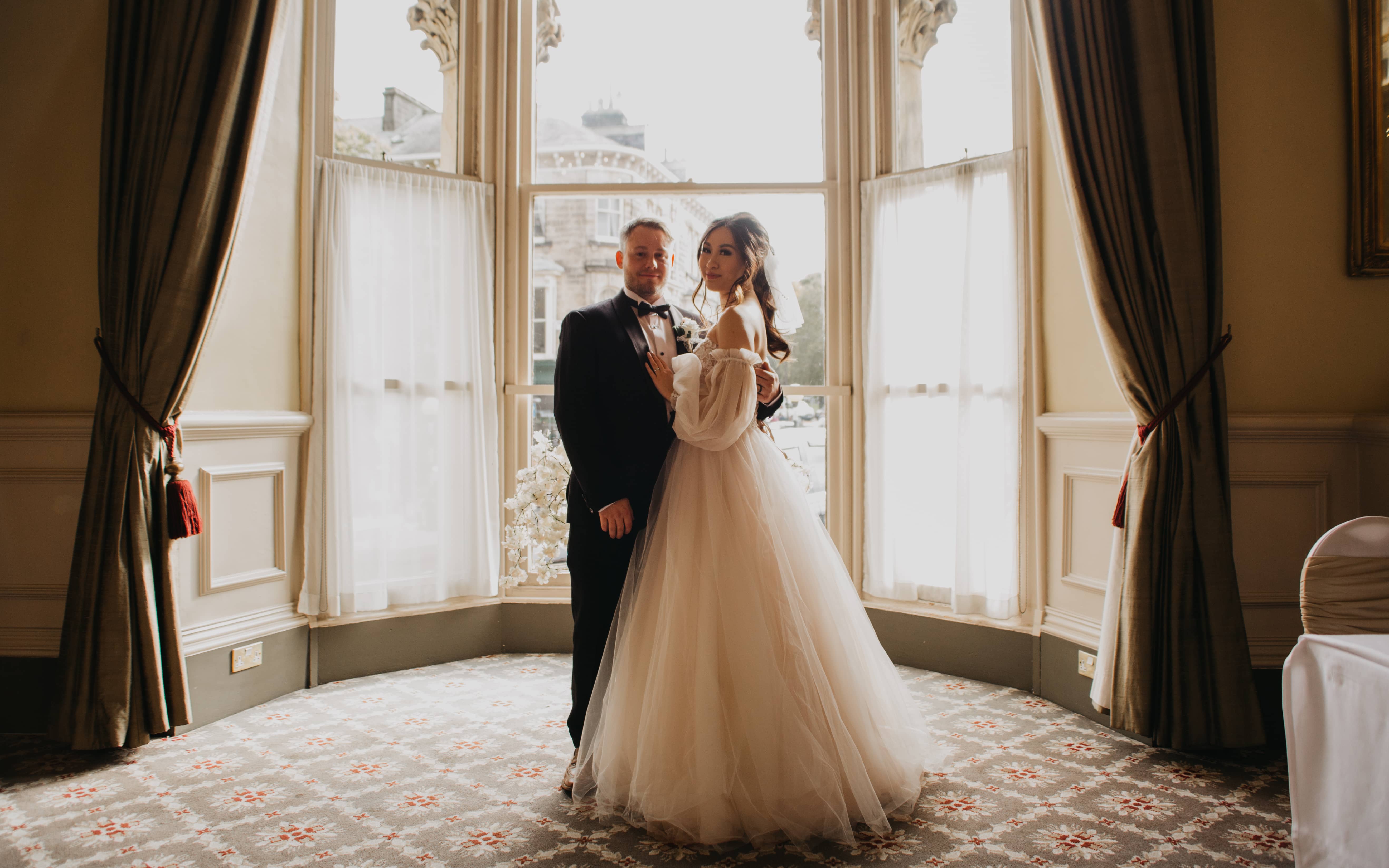 Historic character on the outside and contemporary spaces with modern and elegant touches on the inside – you must be thinking about the Crown Hotel Harrogate. This beautiful pet-friendly wedding venue has an excellent service record spanning back over 300 years. Not many venues can boast such an impeccable record. If you want a team to plan a showstopping extravaganza or a more intimate and charming gathering, the team in Harrogate can do so without breaking a sweat. And you can enjoy your big day completely stress-free.
This venue has a classic feel to it and is ready to take on any theme or colour scheme you and your partner wish and make your day all about you. And that includes your furry friends. Your guests will indeed have a magical time here at Crown Hotel Harrogate, for no one detail will be forgotten, nor is any request too small.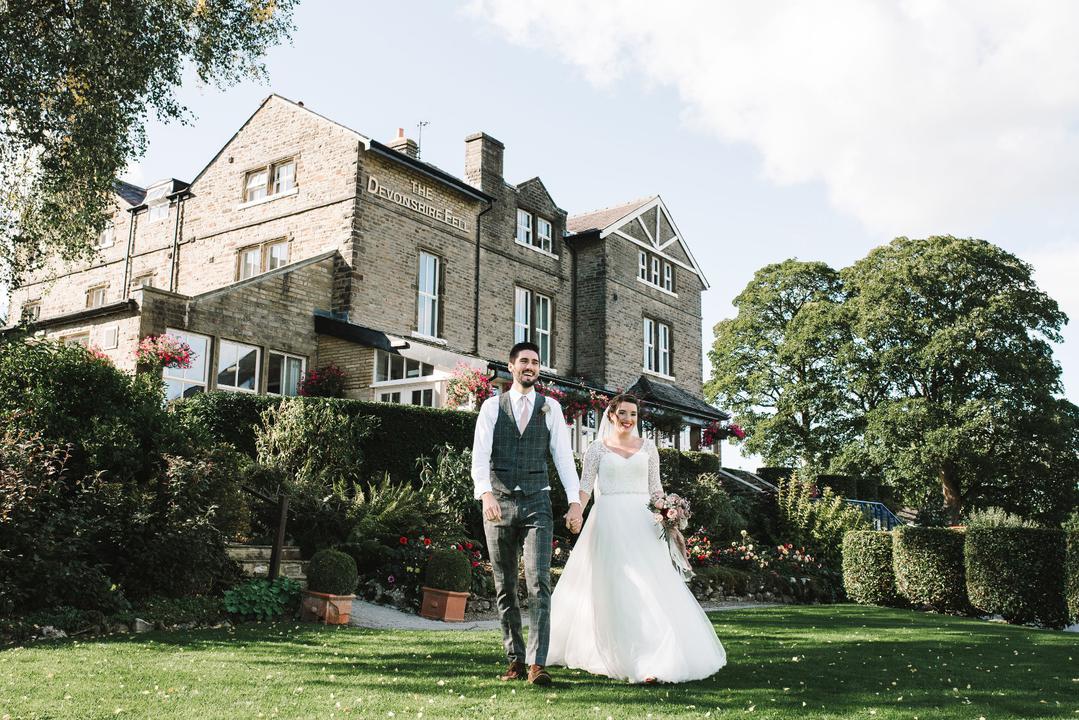 In the heart of the Yorkshire Dales National Park, overlooking the River Wharfe, there lies a most romantic wedding venue – The Devonshire Fell. This four-star country house hotel is designed to offer city chic stylings and interiors away from the hustle and bustle of metropolitan life. Outside you will be met with an Edwardian building which will leave an instant impression of charm and character upon you. Inside, you and your guests can enjoy the vibrancy and contemporary design intended to make you feel at home away from home.
Your wedding album is guaranteed to look both impressive to viewers and beautiful to you as you cherish your memories for years and decades. The gardens provide a stunning and romantic backdrop, as the blooms provide colour and lovely scents to trigger memories in the years to come. Make memories to cherish at The Devonshire Fell.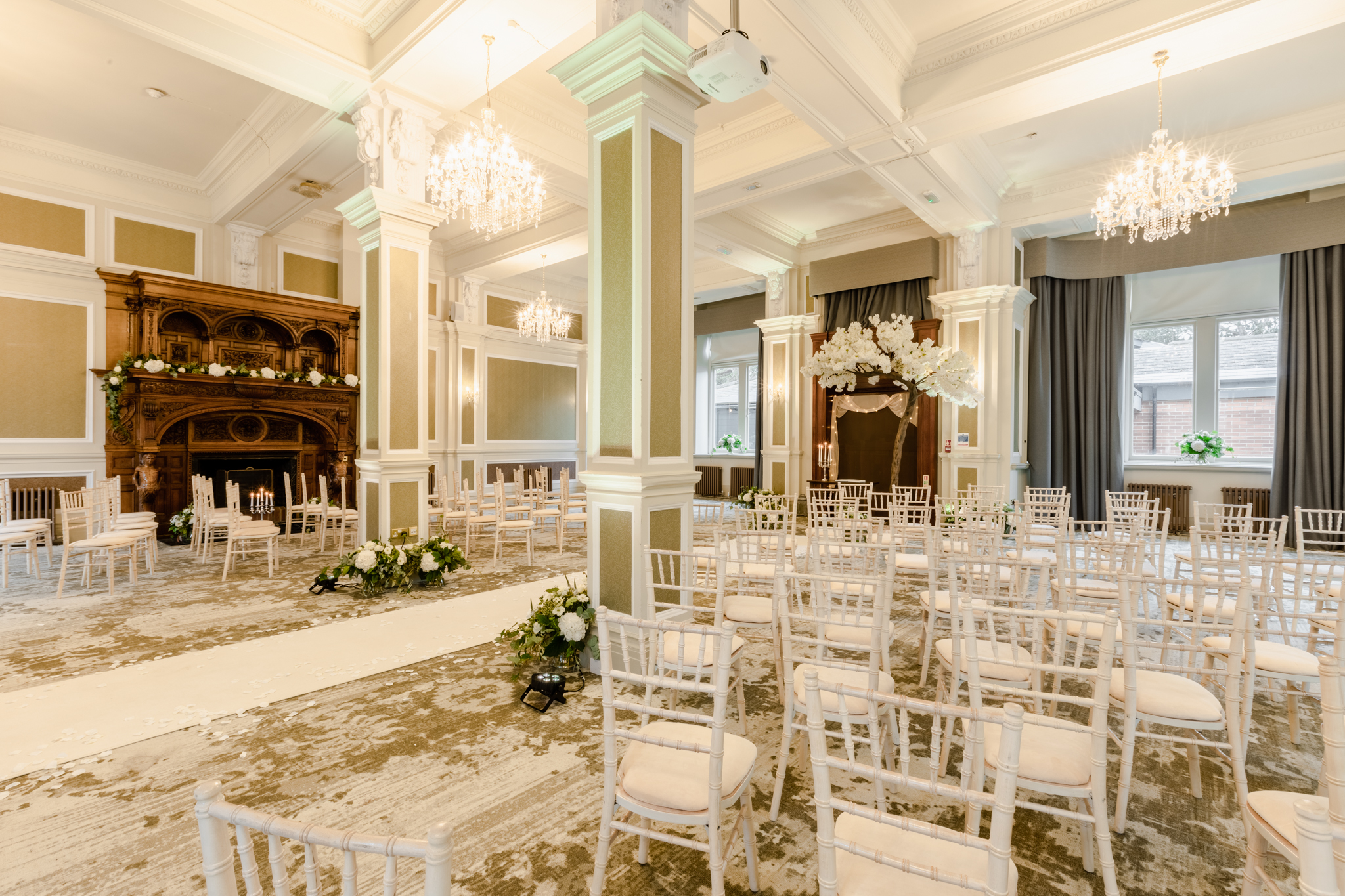 Doubeltree by Hilton Harrogate Majestic Hotel & Spa is a wedding venue that unquestionably lives up to its name. The building truly is majestic, so much so you'd have to stand at the end of the drive to take it all in and even then, you may still lose your breath to its beauty. The Victorian building is steeped in history, but on the inside, you and your guests can avail of every modern convenience to make your day special. These include but are not limited to the gorgeous Carters Champagne Bar & Grill, Fredrick's Piano Lounge & Terrace and the Harrogate Spa & Gym. With 184 unique, comfortable and stylish bedrooms up for grabs, your guests can make a weekend of it. Make memories to love beneath the ornate Venetian chandeliers or by the striking antique fireplaces. Your wedding is sure to impress at The Majestic Hotel.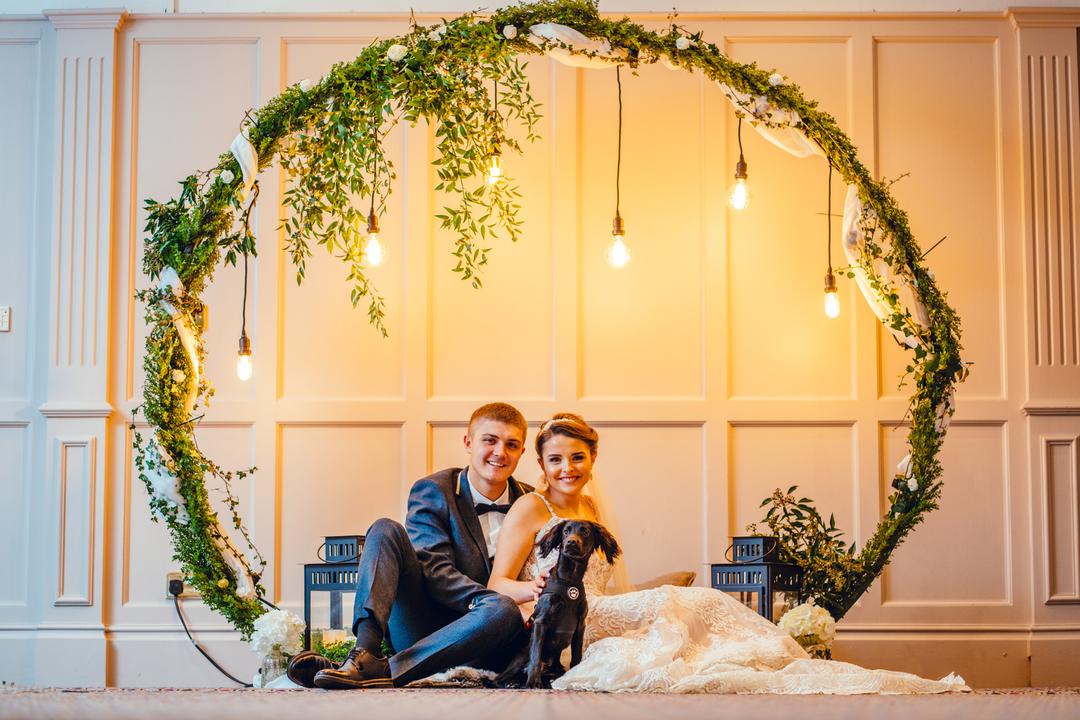 If you're seeking a wedding venue that encompasses that home-away-from-home feeling, with welcoming hospitality and cosy surroundings, The Devonshire Arms Hotel & Spa is the place for you to say 'I do'. Located at the Gateway to the Dales by Bolton Abbey, it's one of the nation's favourite country house hotels due to its picturesque and breathtaking surroundings. The hotel itself is one of picture perfection. It is adorned with natural open fires. The building itself almost invites you inside. The lovely team has a warm welcome waiting as soon as you reach the threshold.
This is a pleasing space for you to have a wedding with all those consider family, as it is most suitable for weddings of two to 24 guests. The staff will ensure you and your loved ones have the most enjoyable day, removing any stressful planning.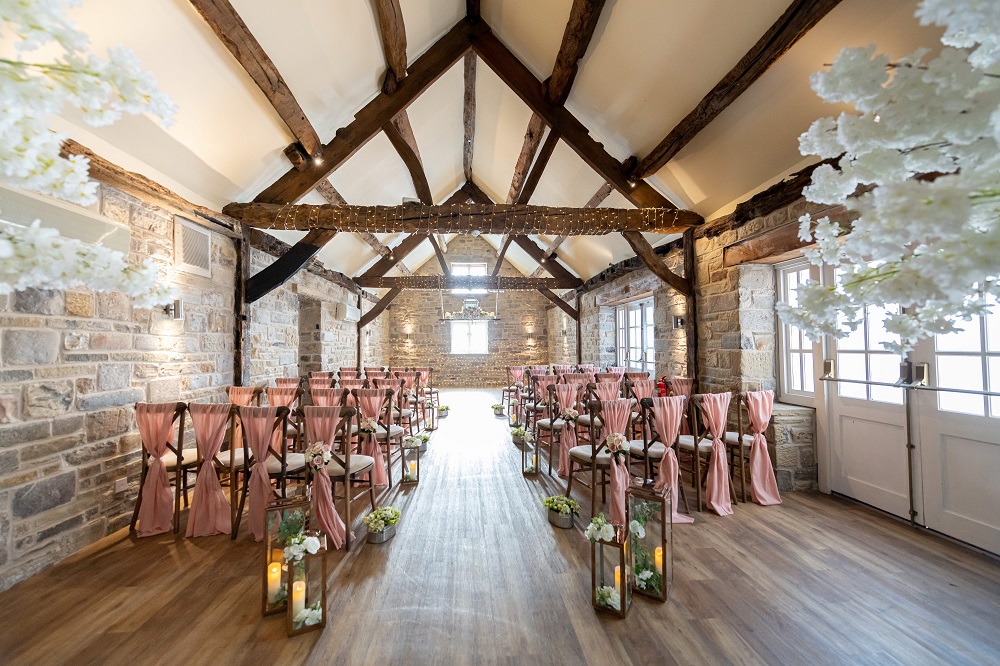 Tankersley Manor Hotel & Spa is a stunning venue. It boasts vaulted ceilings with exposed wooden beams that exude rustic romance, all the while maintaining enough neutrality that putting your own stamp on this wedding venue is easy as can be. The venue contains various function rooms of varying sizes, so whether your dream day is small and intimate or grand and lavish, there is a space here waiting to celebrate your union. And with a civil license, it's simple to enjoy your entire day beneath one roof, moving seamlessly from your ceremony to your drinks reception to your evening celebrations. And your furry family members will fit right in with this countryside venue's rustic aesthetic, thanks to its inclusive pet-friendly policy. Magic isn't just possible at Tankersley, it's probable, and the events team is waiting to wave their wand over your wedding plans.