We have a fantastic guest blog for the boys this week! Liam from bespoke tailoring company A Suit That Fits, has told us all about the greatest celebrity groom's suits.
Looking for wedding suit inspiration? Look no further than Kanye West and American footballer Dwayne Wade for tips on how to look amazing in a dinner suit on your wedding day. Two of the most stylish celebrity grooms in recent years, both stars opted for fetching dinner suits in radically different styles.

Kanye must be one of the world's most photographed men, so hardly anyone was surprised when images of his wedding suit began circulating before he'd even had time to say "I do." The images showed a smiling Kanye, hand in hand with Kim Kardashian, in front of a wall of white roses, wearing a classic, black, Givenchy dinner suit.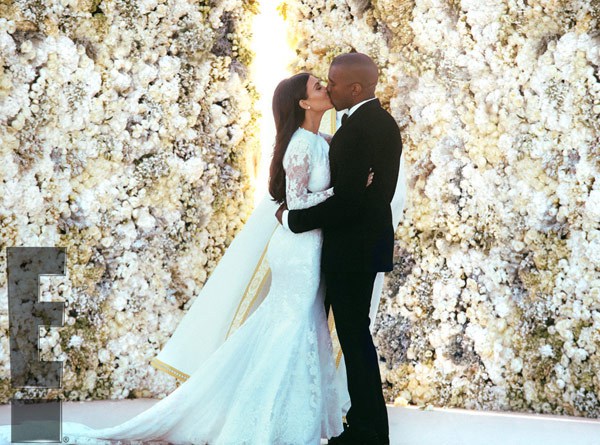 Disregarding the perils of wearing an evening suit during the day, Kanye kept things cool by maintaining the classic features of a traditional dinner suit, including a black bow tie, dress shirt and cummerbund. GQ were so impressed, they called it "the blueprint for the future."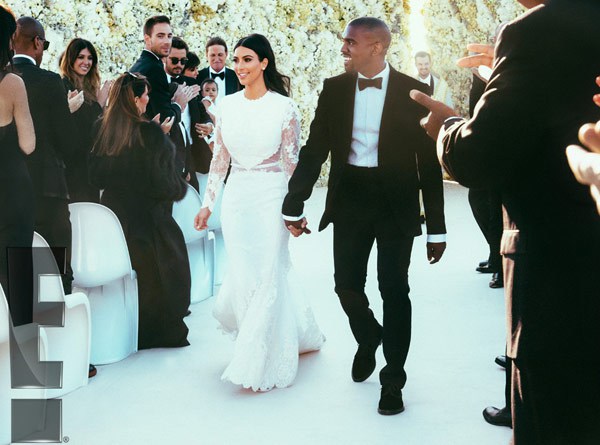 Don't fancy getting married in black? Check out Dwayne Wade. Thanks to his use of colour – a dazzling white jacket – his sumptuous dinner suit surpassed even Kanye's in my opinion. That, combined with the jacket's shawl collar and his white bow tie, undoubtedly earned him the title of 2014's most stylish groom.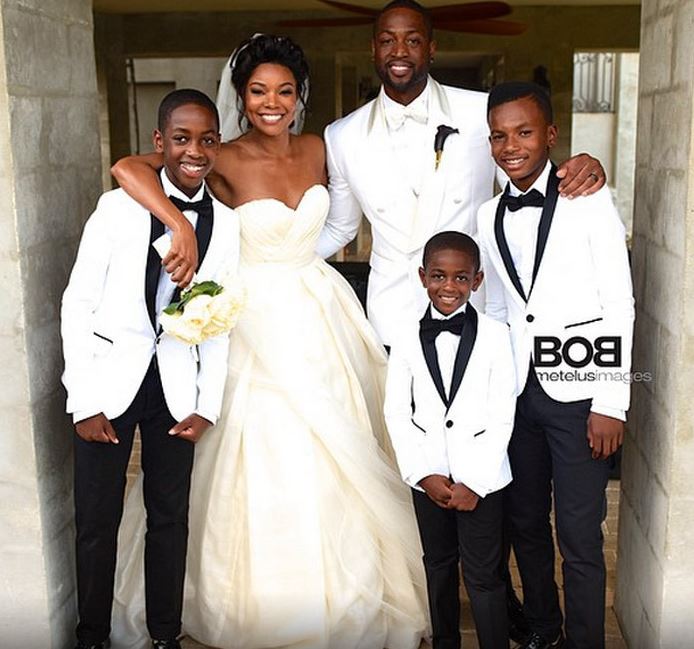 So next time you're agonizing over what you should wear on your wedding day, forget the morning suit and look to the dinner suit. Classic dinner suits like Kanye's, and innovative ones like Wade's, are just as flattering on most people as the more traditional morning suit.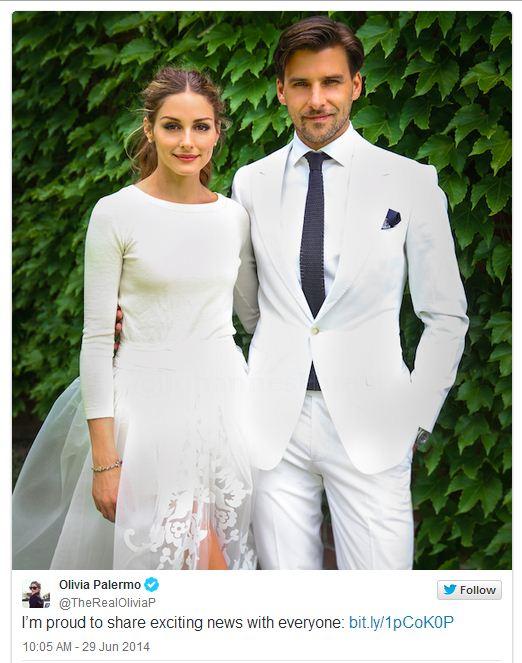 Honorable mention must go to another of this year's grooms: Johannes Huebl. Wondering how best to complement your bride? If she's wearing a simple, white dress, take a leaf out of Huebl's book and wear a white suit. I've never seen a groom complement his bride as well as Huebl does (though it helps that they're both stunningly good-looking, of course).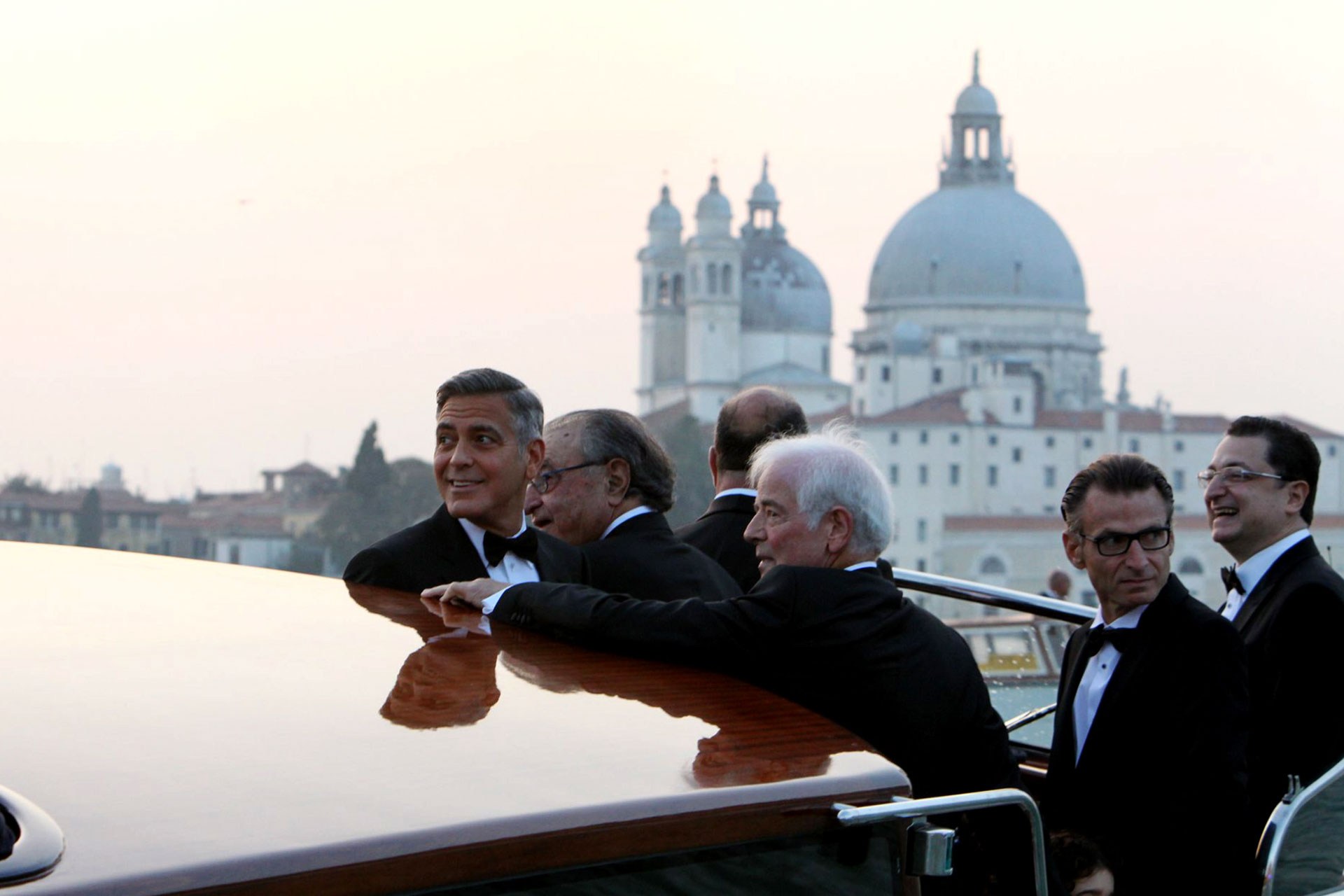 Besides Huebl, no article on celebrity wedding suits would be complete without mentioning one of this year's most talked-about grooms: George Clooney. What can I say that hasn't already been said? He possibly looked even more slick and smooth in his simple, Armani dinner suit than Kanye. Another reason to wear a tux on your wedding day!
Thanks again to Liam for this brilliant article. What did you think of Dwayne Wade's dazzling white suit? If you need more suit inspiration, check out the bespoke tailoring company, A Suit That Fits.