If you are anything like me, your wedding will be one of the best days of your life; it will also be one of the most expensive. Unfortunately I have expensive taste; I personally blame living in London and the wealth of amazing shops such as BoConcept and Interni on my door step for this desire in the finer things. Taking that approach into wedding planning can be a dangerous experience so I am finding out now. One of the decisions I am currently making is in choosing flowers for our wedding, here are some tips I have learned during the last few weeks.
Whether you are very experienced with flowers, or don't really know where to begin, it's very important that you choose the right florist for your wedding.
With such a large variety of shapes, colours, sizes and arrangements you definitely won't be stuck for choice. Below is a short guide to some of the important factors to consider when choosing the right florist for your wedding.
Locality
Firstly, it's very important that you choose a florist relatively local to your wedding, or with appropriate means of delivery. In conditions that are too warm flowers can wilt, so if you must choose a florist further away you should ensure that they have a specialist way of transporting the flowers.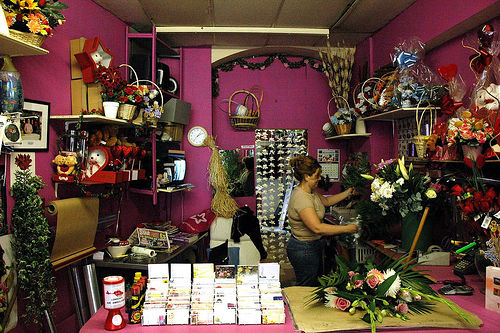 A busy Florist's at work
Image via Flickr
If possible you should try to find a florist within a few miles of your wedding. That means that there is little time between the flower arrangements being completed and being delivered to your wedding.
Personality and Flexibility
The personality and flexibility of the florist is also a very important consideration. Your wedding will be completely unique and you need to find a florist who understands this and is flexible enough to work with your creative ideas and styles.
You will have a lot of interactions with your florist, so it is very important that you get on with them. If there is good chemistry between your florist and you, the overall experience is likely to be better and you will be happier with the result.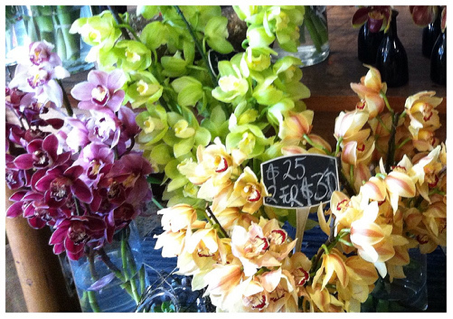 Just some of the flowers available from the Florist
Image via Flickr
You can check the above by having an initial consultation and chat with your chosen florist before you agree to purchase anything. Considering the personality and flexibility of the florist will go a long way in helping you choose the right florist for your wedding.
Delivery
One of the most important things to check is that the florist will deliver to your wedding venue, and what their delivery policy is. Most florists will deliver to your venue and this will be covered in the initial cost but it is worth checking, especially if they are a little further away.
You should also check whether the florist charges anything extra for delivery and at what times they will deliver. This is particularly important if your wedding is on a Sunday or at an unusual time.
Budget
How much you are willing to spend is another important consideration. You need to be completely clear on your budget before approaching any florists so that you don't find yourself spending more money than you really can afford.
The right florist for you should be flexible enough to work to your budget without letting the quality of the flowers suffer. Flower arrangements can be made and purchased within a large variety of budgets. It's very important that you discuss your budget with any potential florists and make sure that they are willing to work with that.
They could also give you a few ideas about what you might get for that amount of money. This bespoke advice will really help you work out whether this is the right florist for your wedding.
Finding the right florist for your wedding doesn't have to be a hard activity. If you consider these simple tips and advice then you are likely to find the perfect florist for your wedding.