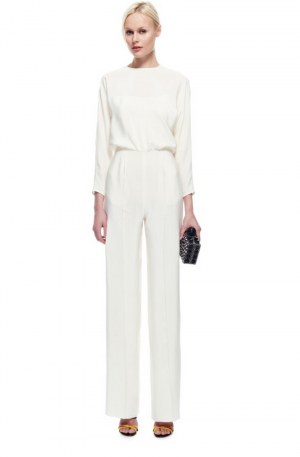 Not so long ago, bridal jumpsuits started cropping up; particularly with designers like J Crew, Temperley Bridal and Vickor & Rolf. And to be honest, this has kind of left the whole WeddingDates office thinking; are bridal jumpsuits a trend now? There is something about a jumpsuit that is really retro while having a contemporary edge. And for the low key bride; a jumpsuit is a super chic yet understated option.
We can picture just the bride who would love a bridal jumpsuit. Understated, chic and possibly a fun city wedding. For a occasion like a city hall type day, not every bride is looking a big gown. And we definitely appreciate the fact that are more than a few unique brides out there who almost anti-brides. J.Crew have also pointed out that ' a lot of brides are scared they won't like their dress in 10 years,' mentioning ' you don't have to be a cookie-cutter bride – you should do your own thing, so you're comfortable.' We definitely agree with that statement!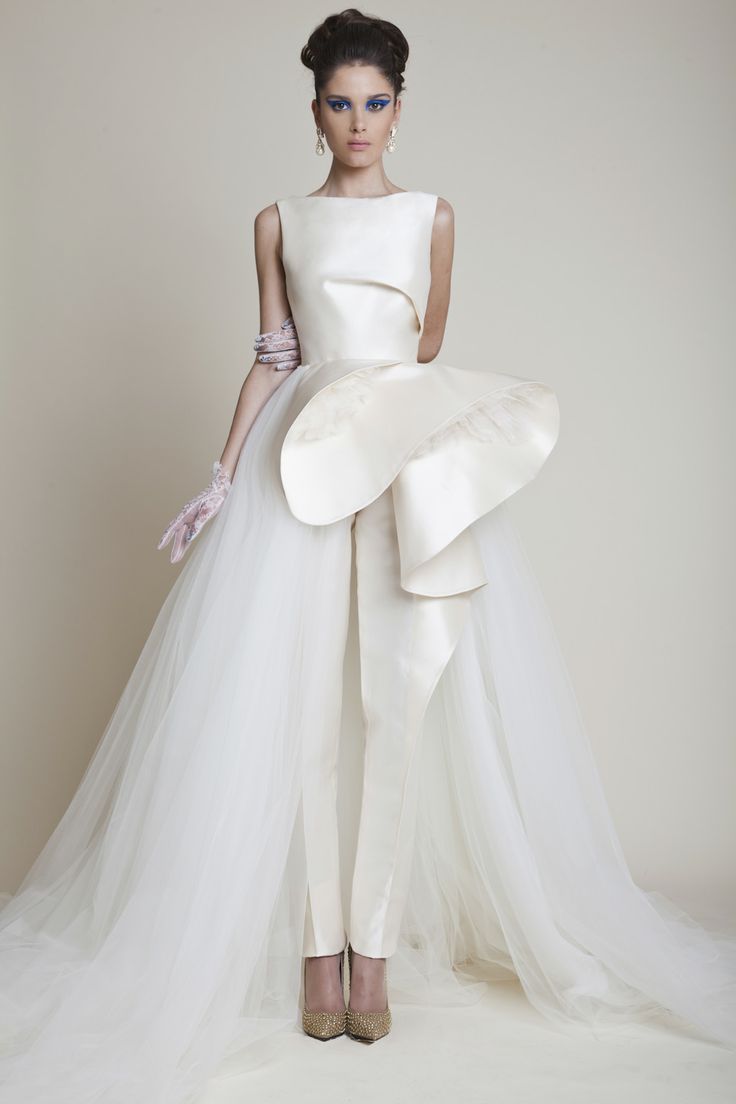 What do you think? Will bridal jumpsuits start making their way into mainstream bridal fashion? Are they perfect for later on during the reception or the day after? Or do you prefer tradition when it comes to wedding dresses?