A few weeks ago we gave you some top wedding tips for creating your very own DIY floral crowns. And we came across some absolutely adorable snaps of little pooches at weddings. Of course, we couldn't forget all you dog-lovers who are currently in the process of planning your wedding! Here are 5 ways you can include your family pet in your special day.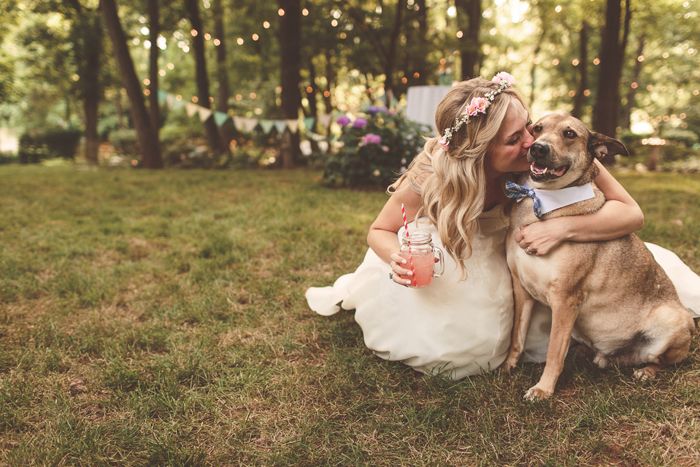 Include Your Pet On Your Invites
All the rage across the pond in recent years! But it's only trending here of late. Include your pet in your wedding invites by hiring a photographer or getting a family friend to take pictures of the three of you. Hang a quirky sign saying 'my humans are getting married' around your dogs neck for that extra cute factor.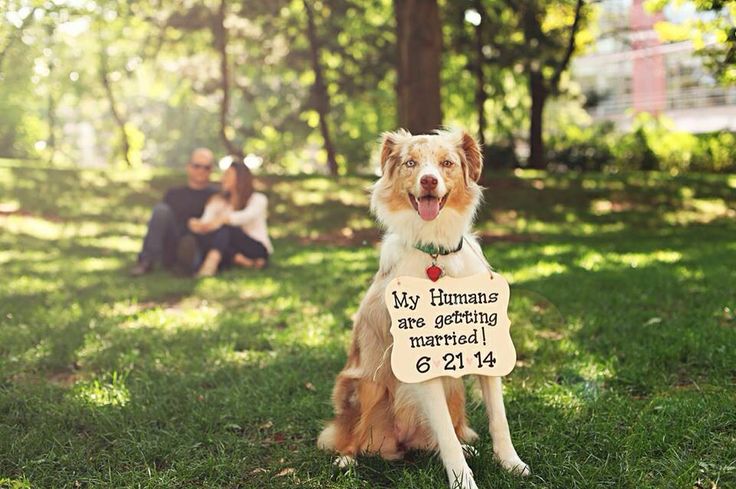 Let Your Pooch Escort You Up The Aisle
Add a sparkle of fun to your big day! Family and friends will be gushing over your cute pooch all dressed up in wedding attire. Let your family pet walk you up the aisle in an adorable bow tie collar or DIY floral crown. Be sure to sign your furry friend up for some obedience classes prior to the festivities to make sure they are on their best behavior.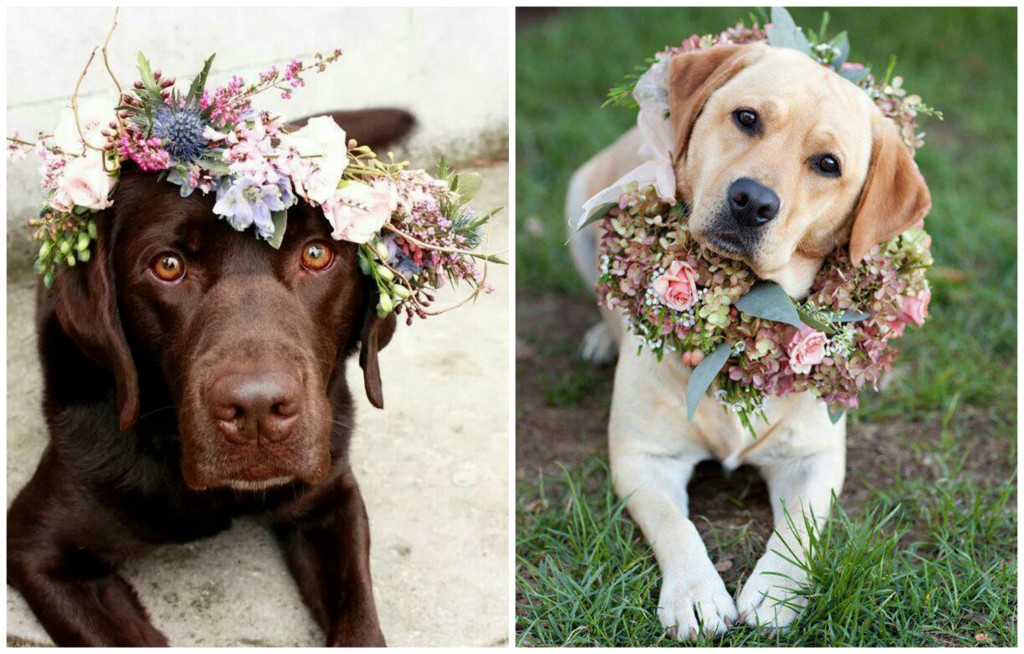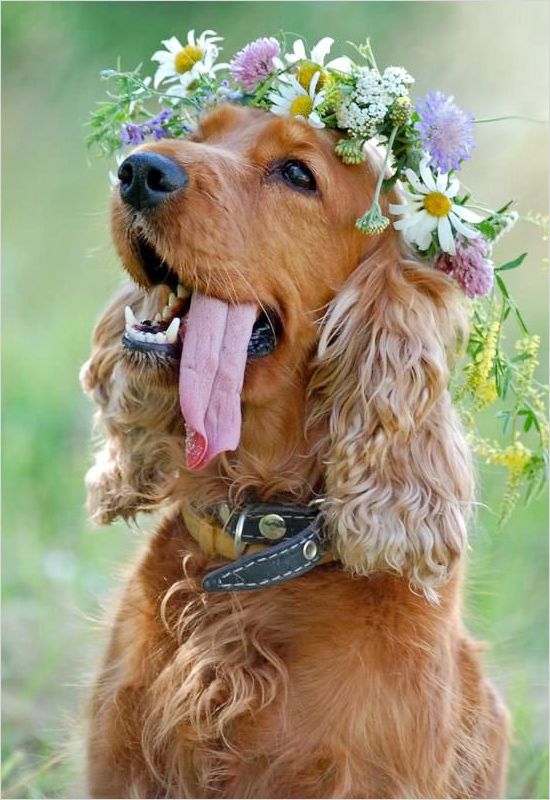 Create A Bespoke Cake Topper
These alternative cake toppers are available on Etsy and we think they are a delightful way to jazz up your wedding cake!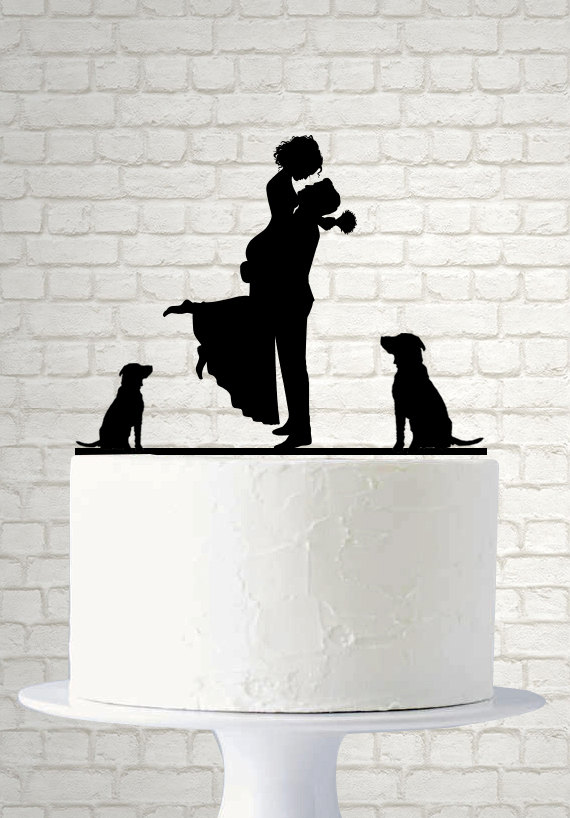 Give Them A Special Job
A responsible job is a great way to have your pet included in the celebrations. Get your dog to act as ring bearer by tying your wedding rings to their collar at your ceremony or get them to direct guests to their seats with a quirky sign. Just be sure to assign a member of your bridal party to take charge and keep an eye on your wedding bands. We don't want any unfortunate disasters to strike!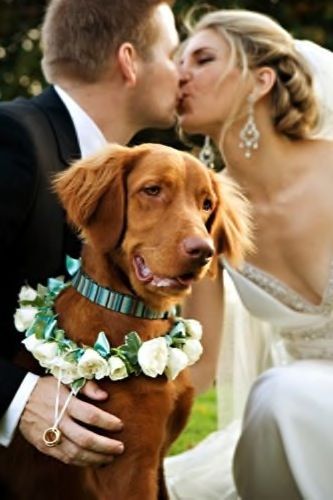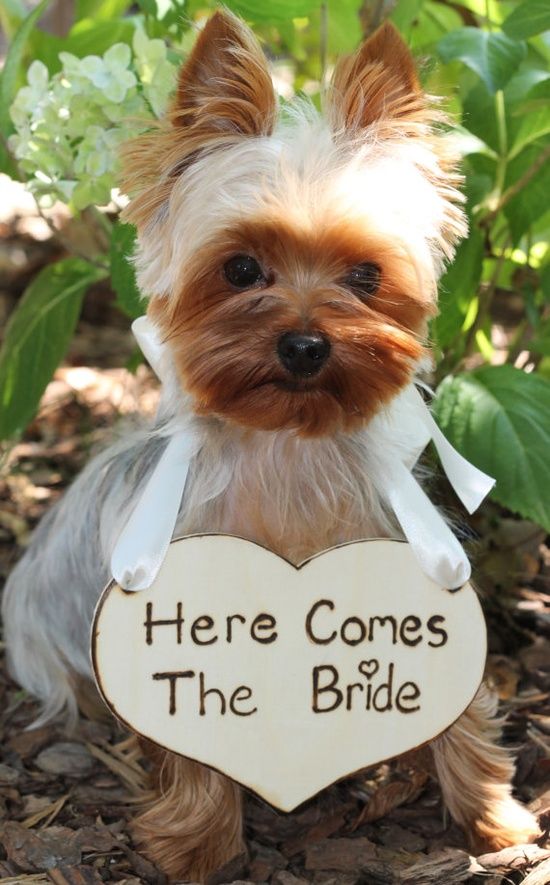 What If My Dog Can't Be Present?
Many hotels may not let animals be present at their venue. Or maybe your little rascal is just too hyper to attend your intimate nuptials. Either way, here are some tips to include your dog if they cannot attend your big day.
Be sure to ask your Wedding Coordinator before booking your venue if pets are allowed.
Have a photograph of your pooch at your ceremony and on your top table at the banquet.
Get your groomsmen some funky dog themed cuff links.
Give your guests a doggie favor bag for their own pets.
Have a cookie station with dog shaped human treats.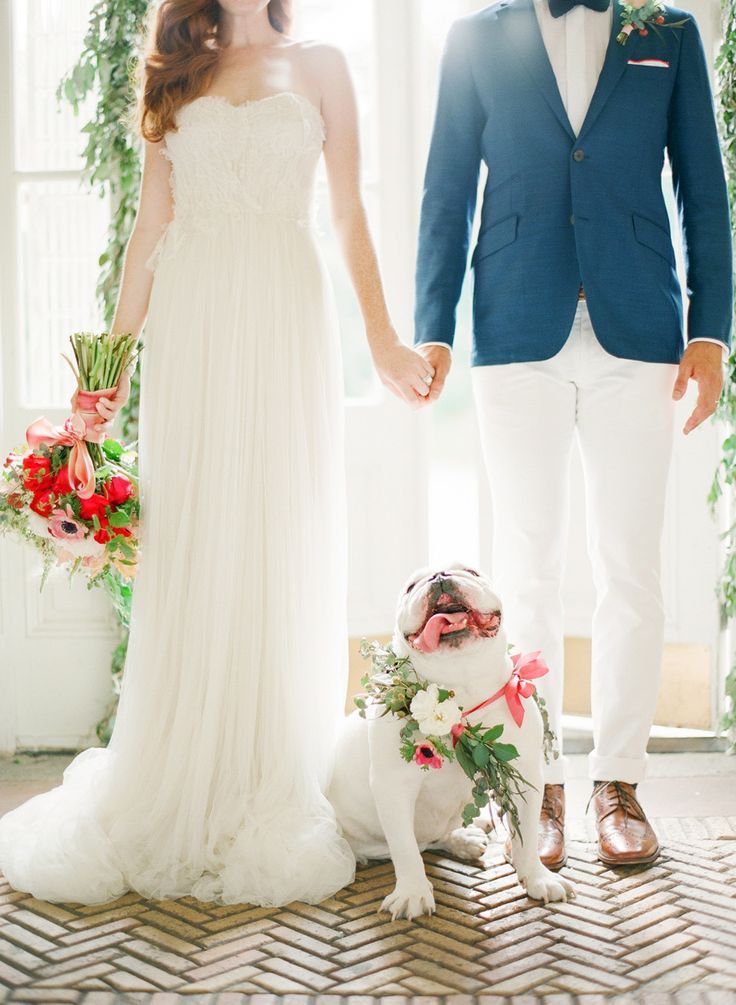 Image Credits: All Sorts Of Pretty; Pinterest; Wear Wag Repeat; Brit; Wedding Chicks; Etsy; SB Chic; Hustley Your Bustle; Style Me Pretty.