The ceremony is the most sentimental part of your wedding day, a moment in time which you will treasure for years to come. Of course you will want to do this major milestone in your life some serious justice!
We asked Marriage and Family Celebrant, Yvonne Beck, for her expert advice on creating the perfect atmosphere to exchange vows and choosing the right celebrant to share this wonderful experience. As a member of the Fellowship of Professional Celebrants since 2011, she has some top tips…
Humanist Or Independent?
You will need to decide if you want a Humanist Celebrant or an Independent Celebrant. Humanists do not believe in religion or spirituality and therefore these ceremonies will not allow 'blessings' or any religious or spiritual content in your vows, readings or music.
Check The Credentials Of Your Potential Celebrant
There are a number of institutions and organisations that train and accredit Celebrants. These offer ongoing support, guidance and training so that their celebrants remain up-to-date, and totally professional.
Ensure your celebrant has the relevant cover – Public Liability and Professional Indemnity Insurance is key! They should also be able to show you their Terms and Conditions. For example, should they be unable to attend on the day, there is a plan of action in place for a substitute celebrant to take charge.
Actually Meet Your Celebrant!
Some people only meet their Celebrant on the day of their wedding. I would advise meeting in person and talking through your ideas and style to ensure you enjoy a good rapport and make a connection.
An initial meeting by Skype or face-to-face can really help a couple to decide whether they are choosing the right person to be trusted with such an important and personal task.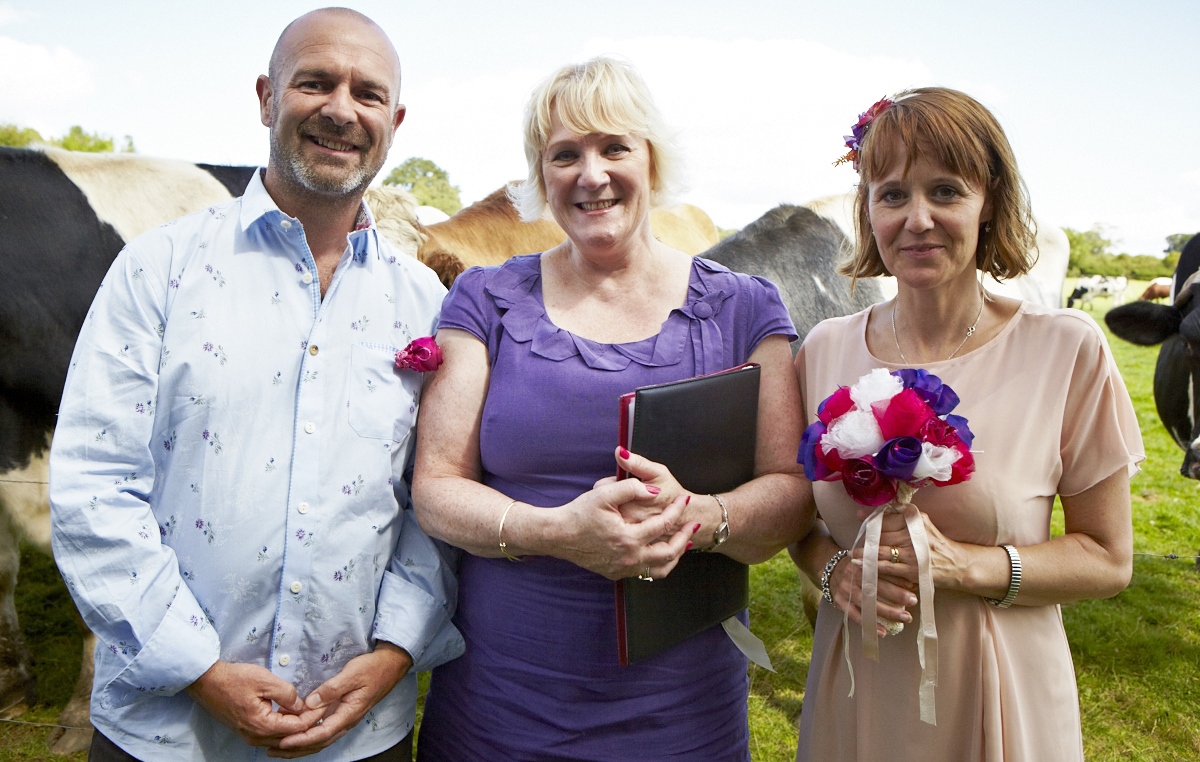 Ask To See Testimonials & Reviews From Past Couples
Well-established and highly-rated celebrants will of course have many clients and ceremonies which they can discuss. Showcasing feedback from past couples should not be a problem.
Allow Them To Advise & Guide You
Most celebrants are very experienced and can offer some creative suggestions when it comes to ideas, themes, styling and choreography. In particular, they will be able to advise on a number of different internal ceremonies such as hand fasting, ring warming and wine or beer ceremonies, to name but a few.
Vows and promises are key to any ceremony and your celebrant should be able to assist with ideas and suggestions that stay true to your love story and beliefs.
-By Yvonne Beck 
Yvonne is available for weddings, vow renewals, baby namings and funerals across England. For more information, visit www.celebrantinlondon.co.uk or email ivvey@hotmail.com. You can also speak with her directly by calling 07800 543 426.
Image Credit: Picture 1) Will O'Reilly Photography; Picture 2) Yvonne Beck Marriage Celebrant.