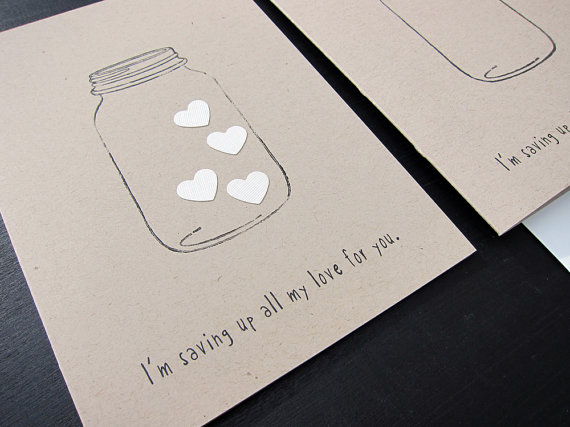 When it comes to saving money, everyone is different. Some people patiently put away a little every month for something they love, others are frugal with their spending and pour every extra bit of cash they have into their savings. But, if you're anything like me, you're awful at it. I'm impatient with my money and am constantly 'in the now'.
So, after years of wasting my money on fun stuff (stupid fun!), I have decided to be somewhat sensible! Digging through advice blogs and magazines for advice, I have found some tips that actually work for me. Again, everyone is different, but if you're saving for your big day it has to worth a try. Here are 5 tips to save for your wedding:
Get Cash for Your Junk
You might be surprised how much you can get for that beat up iPhone, or those old DVDs or even clothing. Unused items taking up space in your home will clear up your place and hopefully add up to a little extra. One man's trash is another man's treasure, so it may be worth putting up online!
Food
This really worked for me. Quit the take outs, lunch time trips and food nights out. If you love eating out, try and give yourself an allowance per month. The same can go for grocery shopping. And instead of doing a big weekly shop where food gets wasted, try twice a week.
Shop Around for New Broadband, TV and Phone
You may be with your old reliable provider for a long time now, but in the famous words of Janet Jackson, what have they done for you lately? If you're not in a contract, you're free to have a look around for the best deals out there! And, more often, cutting out things you don't need, whether it's a home phone or TV subscription could save you hundreds.
Bad Habits
Besides the health implications, cutting down on drinking or smoking could potentially save you thousands in a year. Ask your self if you really need that cigarette before you buy a pack, or could you go with out as many in a day. If you manage to kick the habit altogether, well done!
Sales Buying
If you're realistic about what you need/want, buying clothes or even gifts during a sale is going to save you a lot of money. The trick is to make sure the outfit fits and that you like it no matter the price. Another good idea is to head to the sales rack of a shop you would normally never go to. More often than not, the reason why items go on sale is because that company produced an item that doesn't actually appeal to their target market. But, it could be an item you fall in love with!
Little trinkets and gifts can be bought on sale before Christmas too. Buying in bulk in the months before will take out the last minute worries of having to pick up something for your best friend's little girl!
Have you got any money saving secrets? Share them with us!
Image from Etsy