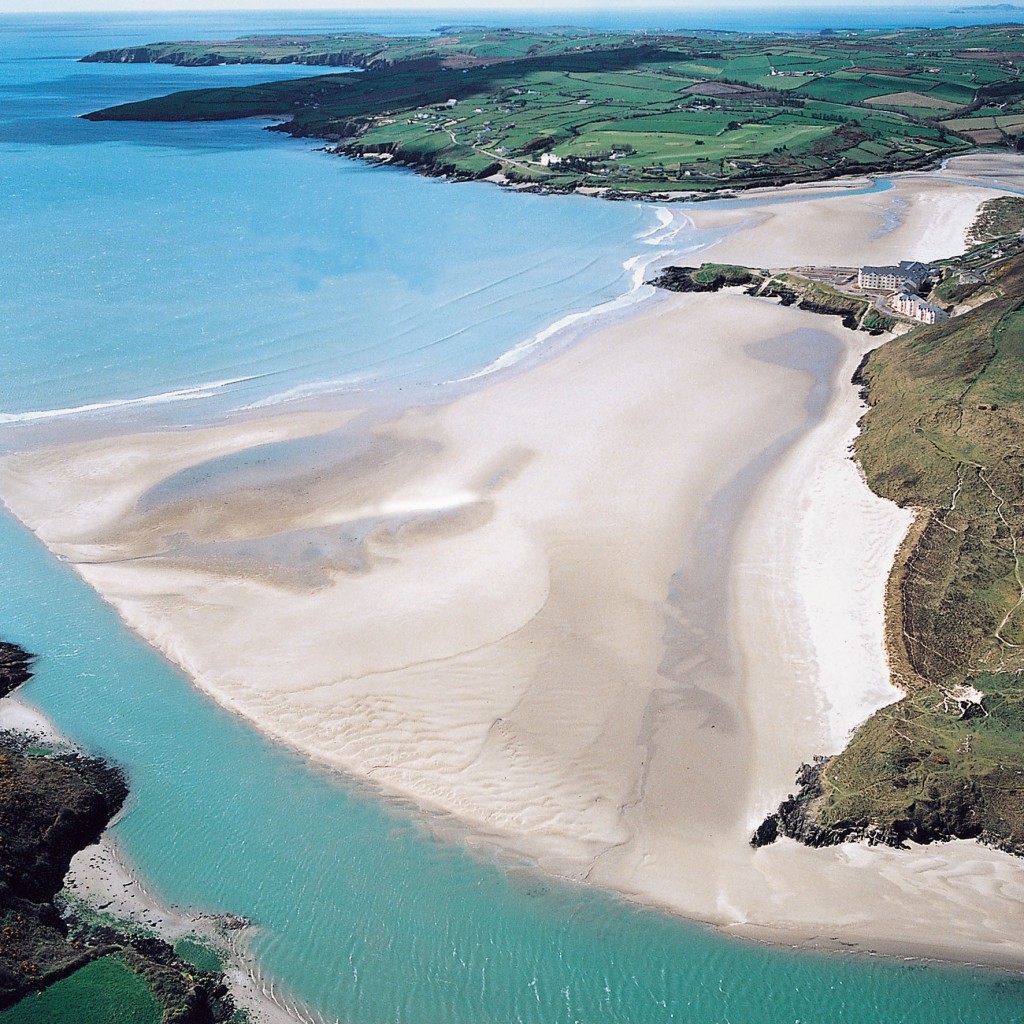 Nestled into the West Cork Coast with its striking backdrop of the Atlantic Ocean and outstretched beaches, Inchydoney Island Lodge & Spa offers one of the most romantic settings for a wedding in Ireland. With spectacular sea views, elegant luxury suites and a magnificent headland, this slice of paradise can only be seen to be appreciated.
Inchydoney is a designated Nutura 2000 site where its flora and fauna are protected and will now be enhanced to create a picture perfect backdrop for the bride and groom on one of the most important days in their lives together. The hotel is working on a €300,000 project to develop the already picturesque headland and create the most stunning visual backdrop for weddings in the country. Due for completion in December, the enhancement works include creative new features such as a picnic terrace in an ancient amphitheatre, meandering paths, stone-faced walls with grass seating and a viewing platform overlooking the beach and headland.
New for 2013, Inchydoney Island Lodge and Spa has also introduced an all-inclusive package of just €69 per guest which will include a Drinks Reception, Wedding Menu with Wine Evening Supper and Bar Extension, so you and your guests can enjoy luxury for less in this stunning location.
Couples who choose Inchydoney Island Lodge & Spa as their wedding venue will enjoy some fabulous extras courtesy of the hotel including a red carpet, champagne and strawberries arrival for the bridal party and personalised wedding menus, vases and candles on each table. Couples will also have complimentary use of the Bridal Suite on the wedding night and will receive an invitation to enjoy a two night weekend break with dinner on one evening to celebrate your First Anniversary.
Inchydoney Island Lodge & Spa offers a host of new and fun ways to make your wedding day even more special with retro style sweet tables, kitsch mini hotdogs and burgers for evening supper and barbeques on the balcony overlooking the beaches. The outstanding wedding menus, created by Executive Head Chef Adam Metcalf at the award-winning Gulfstream Restaurant, include locally sourced produce and freshly caught Atlantic seafood.