If you are looking for some interesting ways to accessorize on your wedding day, then you have come to the right place. Whether you want to dress up your own bridal outfit or let the bridesmaids personalise their look, all the options are here! Best of all though, a lot of these accessories don't just look fab, but they can actually help you out on your special day.
Gloves
For sheer elegance, you can't go wrong with a lovely pair of gloves. Lace gloves have become extremely popular and can compliment the bride's dress beautifully. Cotton gloves or mittens could be a cute wedding favour idea, on a chilly day.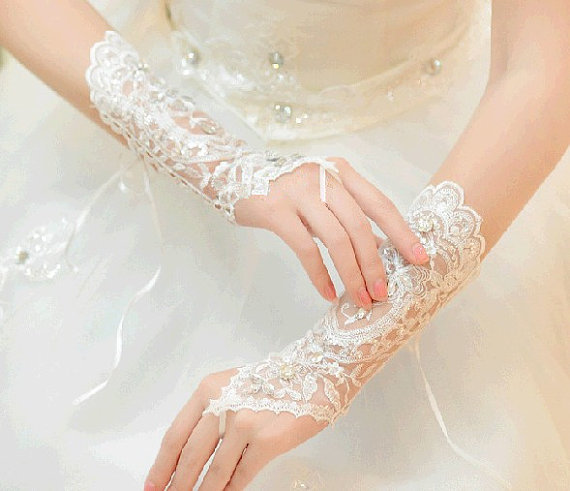 Brooches
These days, bridesmaids are given more freedom to choose their dresses. Some bridesmaids have completely different outfits and others may have slight variations of the same gown. Regardless of the differences, a brooch for every member of the bridal party can bring some uniformity. These could also make special keepsakes of the day and can be worn again. Have you seen the trend of brooch bouquets?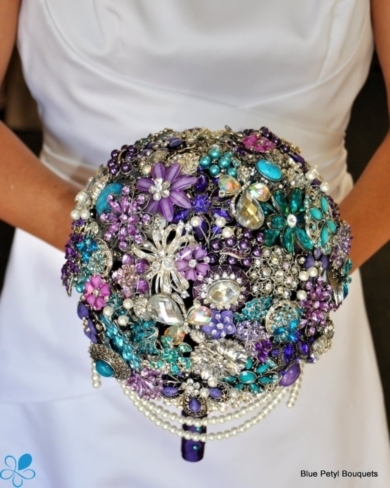 Hair Pieces
Whether it be floral crowns, tiny top hats, tiaras or a subtle clip, hair pieces are a great way to accessorize. Even if bridesmaid dresses match, everyone's hair will be radically different. Hair pieces and hair styles are a lovely way to let the ladies personalise their looks.
Pashminas
Pashminas are a multi-functional accessory. They have the very practical use of keeping the bridal party warm, when you need to get those outdoor shots and also they just look gorgeous!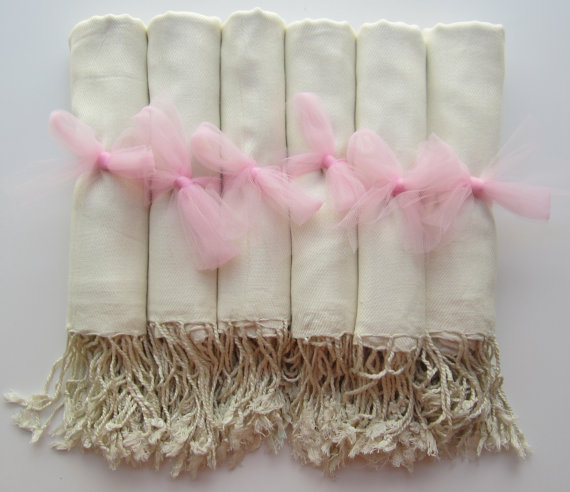 Custom Gear for Getting Ready
A really cute idea for your wedding day is having matching bridal party dressing gowns. Kick off the morning of the wedding, by giving your bridesmaids something elegant yet comfy to wear while getting ready.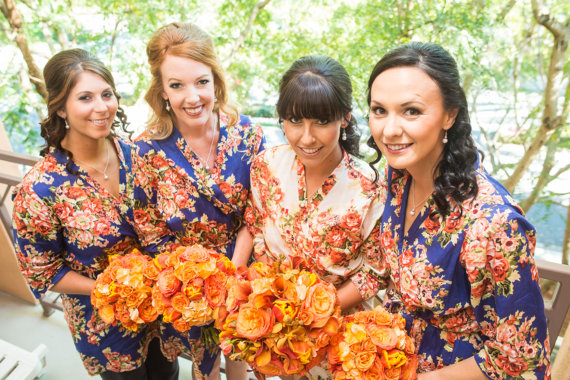 Umbrellas
Another practical accessory that looks great! If the weather isn't cooperating on your big day, having umbrellas is essential. "My hair!" "My makeup!" "My dress!", you will hear these screams from all the women… if you don't have umbrellas. If it's not raining though, you can still use umbrella-esque accessories! Sounds crazy, but does this look like it would keep out the rain?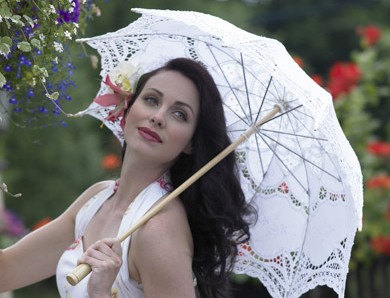 This would be the worst thing to have if you were battling rough weather, however, isn't it just fabulous! Lace Parasols were the perfect part of Victorian ensembles. It blocks the sun, it's elegant, it's pretty… whats not to like? No matter what the weather, you can always accessorize with an umbrella!