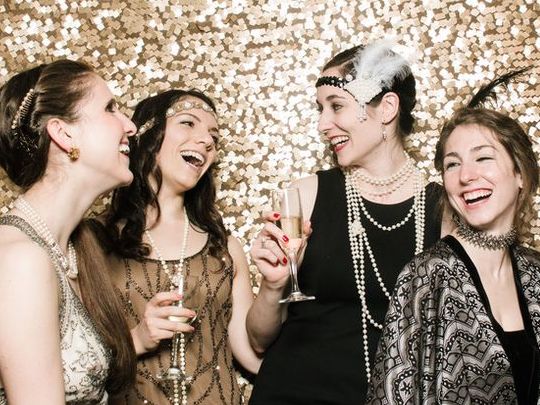 Are you planning the upcoming, girly celebrations? There are so many different events invloved with a wedding, engagement party, bridal shower, rehersals! The Bachelorette or more commonly known as the hen party is an event where the ladies really get to let loose and enjoy themselves.
Although the bachelorette party won't be nearly as extravagant as the wedding, it still requires a lot of thought and planning.
Talk to the Bride
The first thing you should always do is sit down with the bride. It seems obvious, but when people are throwing surprise parties, they forget to even consider the lady of the hour. If you are planning a surprise bachelorette, you can still sneakily find out what the bride would and would not want at her do.
Choose a Date
Plan well in advance,;give people as much notice as possible! Send out Save the Date cards to guarantee a higher turnout.
Pick a Theme
Now you know when you will have the party, but what kind of party? Even though this is a time to let loose, it can be a nice idea to link in with the wedding day themes. This can build excitement for the whole wedding party about the big day. Or, you can go completely different and have a more fun, less serious theme like a 60s themed party.
Make Reservations and Confirm!
You may be dancing your worries away on the night, but only if you have planned everything in advance! Book the venue, food and any extras you require well in advance. Always call suppliers closer to the event to confirm everything is OK and if not, you will have time to organise an alternative.
Make it Official
Send out the invitations! If you are having a theme, be sure to include it on the invites!
Gifts & Games
Will you be having favours or goodie bags at the bachelorette party? Will you be giving the bride a gift? What's the itinerary for the evening? If you want to play some games, you will need to plan in advance and source all the equipment you will require.
Play That Funky Music
A really cute idea is to make a compilation for the bride, asking all the hens for the songs that remind them of her and those special memories.
Prepare Together
Finally, everything should be coming together and you just need to do the last minute preparations, like putting up the decorations. Make sure to ask the rest of the bridal party for their help, many hands make light work.
Happy Planning!