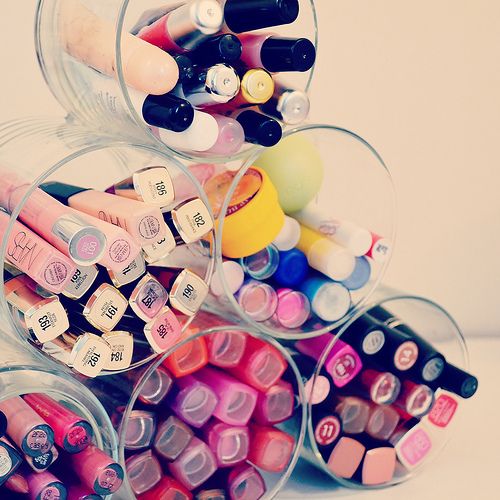 There is a lot of primping involved in a wedding, not just for the bride, but everyone attending. Most people want to look their very best if they are celebrating a milestone (and know they will be photographed). Here are some beauty tips every wedding guest should know.
Makeup
Will it last all day? Do I need protection from the sun? How will it look in photos? These are all questions that should be asked if you are doing your makeup yourself. We all know that contouring can look great in photos, but in natural light, it can look, well unnatural! Same goes for foundation containing SPF. It may apply well and protect your skin, but high SPF foundations have a habit of bleaching out the features of your face in photos; which can be a problem if you are quite fair (like me!). Most lighter shades for this reason will contain a higher SPF, so it's worth heading to makeup counter like Mac or bareMinerals or checking out the HD Make Up Forever site. Beaut.ie also covers the fair skin topic very well and is definitely worth checking out. If you are anyway unsure, getting your look done by a professional will guarantee your look lasts the whole day.
Spray Tans
If you're planning on getting a tan done, the key here is to exfoliate and moisturize well in advance. This will prevent your colour sticking to dry areas of skin. It you're getting it done professionally, leave at least 2 days buffer time for your skin to settle and to do any hair removal.
If You're DIYing Your Nails, Use a Top Coat
Your top coat will keep your nails looking fresh on the day. Often an underestimated step, a top coat will also make sure your colour lasts twice as long. Sally Hensens, Insta-Dry Anti Chip Top Coat is amazing as a top coat but it also super handy if you are in a bit of a rush. I love this product mostly because I am pretty fidgety and can't stay still for too long! Apply your top coat just two minutes after your colour to seal it in. While your nails won't be dry to the touch straight away, it certainly speeds up the process. Insta-Dry also tends to add on at least 2-3 extra days of wear from a nail polish. Definitely worth a purchase!
Don't Leave Essentials to the Last Minute
Relieve yourself of an unnecessary headache and get the essentials out of the way first. Things you know you will need can also be stocked up on before hand; like tights, stockings, lipstick, hairspray, hair slides, pins, in-soles etc. Panicking before or the day of looking for these essentials is never fun. Travel sized Boots products are perfect for your purse too!
Have a Dress Rehearsal
Once you have your look, do a dress rehearsal. I cannot tell you the amount of times I have put on the whole outfit the night before, only to realise it doesn't actually look right. It may seem like an obvious thing, but give yourself at least 3-4 days before, just so you don't end up buying a random accessory purely to match your shoes.