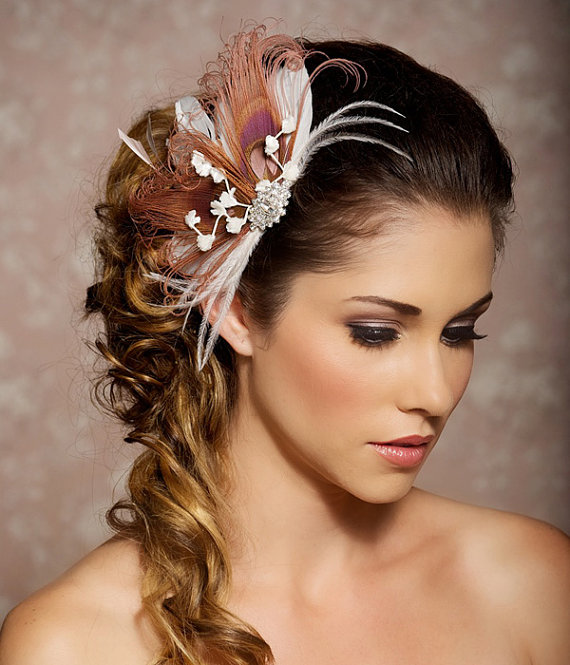 Bridal hair accessories are becoming more and more popular as many brides are steering away from the traditional wedding veil. Hair accessories allow you to wear a stylish headpiece without covering any of your wedding dress, which can be a concern with a longer style veil! Browse though our gallery of stunning bridal hair accessories from Gilded Shadows on Etsy.
Click on an image to open the gallery and to view the larger images:
Gilded Shadows is the passionate creation of designer/owner Kristen James, featuring handmade bridal hair accessories with modern flair and a vintage soul. Her formal training as an architect has leant itself well to this endeavour through the form, composition, and intricate detailing of the designs she produces in her little studio in California. Kristen's designs incorporate exceptional quality feathers, fabric, lace, and beautiful vintage millinery and jewel details (something old) with a blue logo ribbon on the back (something blue). All pieces are just as unique and individual as the lovely brides they are created for.