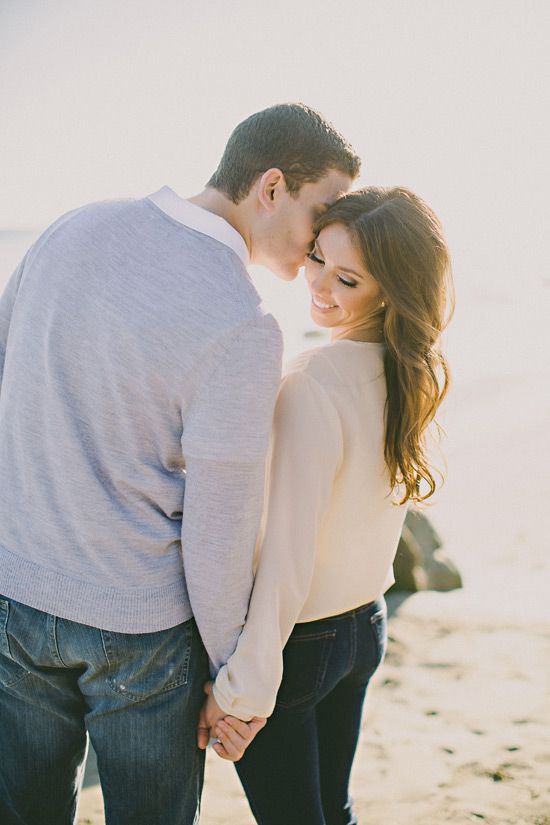 Long gone are the stereotypes that the magic has to disappear after you tie the knot. The months spent leading up to your wedding, the endless hours planning, cake tasting, seat chart making and guest selecting create a buildup of excitement that hopefully pay off on your special day. But what happens after that? When the Honeymoon is over, the excitement of the wedding has simmered and you are settling into married life? Don't cater to the idea that once you're married your relationship has drastically changed. Instead, you should continue to nurture and work at it as you would before you were married.
What was your first encounter with your spouse like? Do you remember the excitement you felt, waiting for the next time you saw them? For some couples preserving that feeling of complete bliss doesn't stay naturally, instead it needs some work, consider that the energy you put into a relationship will be very similar to the results your are feeling. As your lives together continue on, it will be easy to drift sometimes due to stress of work, children, finance, etc. Don't let this be a continuous cycle, instead look for ways to maintain the close love connection you felt when you said "I do". One suggestion that many experts give to married couples would be to plan weekly dates. Stick to these dates and don't let other things come in the way; instead make your relationship your first priority.
Here we have listed five fun date ideas that don't require you to spend a lot of money or time planning, perfect for a busy modern family.
1. Make your own sushi.
This is a fun, healthy and interesting date idea that probably will be new for both of you. Making homemade sushi is much easier than you think. You can start from scratch by going together to the local farmers market and picking up your ingredients. Added bonus if you can snag some freshly caught fish, if not they will have some at the grocery store. At Make My Sushi you can find all the background information you need, recipes to try and they even have an online shop to buy the necessary tools you need to make the perfect sushi rolls.
2. Head out for a night under the stars.
Stars and romance have long been intertwined with each other. Pack a bottle of wine and some snacks and head out for a night stargazing. Learn all about how to really observe the night sky here. Make the night even more special and buy a star for your significant other. Once you are outside, point out their star and show them really how special they are to you.
3. Go for a hike.
Endorphins + spectacular views make for a great day. No matter where you live, there are some hiking spots in a reasonable distance. Being outdoorsy together is a great way to bond and the sense of accomplishment you both will share from making it all the way to the end of your hike will keep you feeling happy for days to come. Added bonus if you can find a hiking trail that ends near a lake or river. Nothing better than taking a nice swim after a long sweaty hike!
4. Head out to your city center and flip a coin.
Really, just flip it. Heads you go one way, tails the other. When you come to a crossroad flip again. Heads you go and have a drink at a new bar, tails you spend a few hours checking out the new exhibit at the museum. The spontaneity of this date idea makes it really exciting. Don't live in a city. Just get into the car together. Heads you drive one way for 45 minutes, tails you drive the other. Once you reach the time limit you have to do some activity at your "destination".
5. Food-hopping.
Many times your new favorite restaurant is the one you end up at by chance. Perhaps your favorite Indian restaurant was full so you tried the new Portuguese one that opened down on the corner. Take out the need for chance and instead take a food-hopping tour. Share an appetizer or small plate at each place. You can check out the ambience and get a feel for the food too. Plus who doesn't like eating, I mean really, no one can have a bad time eating great food!
How many of these have you tried? What are your favorite date ideas?