Vintage bunting, pom pom brights and sparkly tassels.
There's no denying it, these decor staples add a serious splash of personality to any party.
Whether you're searching for shabby chic prints to complement your rustic style wedding, pink cotton puff pom poms for your hen soiree or some glitzy accessories for your New Years themed nuptials, these are our favourite online stockists…
Where To Find:
Flower Tissue Pom Poms – €15.00
Tissue Tassel Garland Powder/Pink – €15.50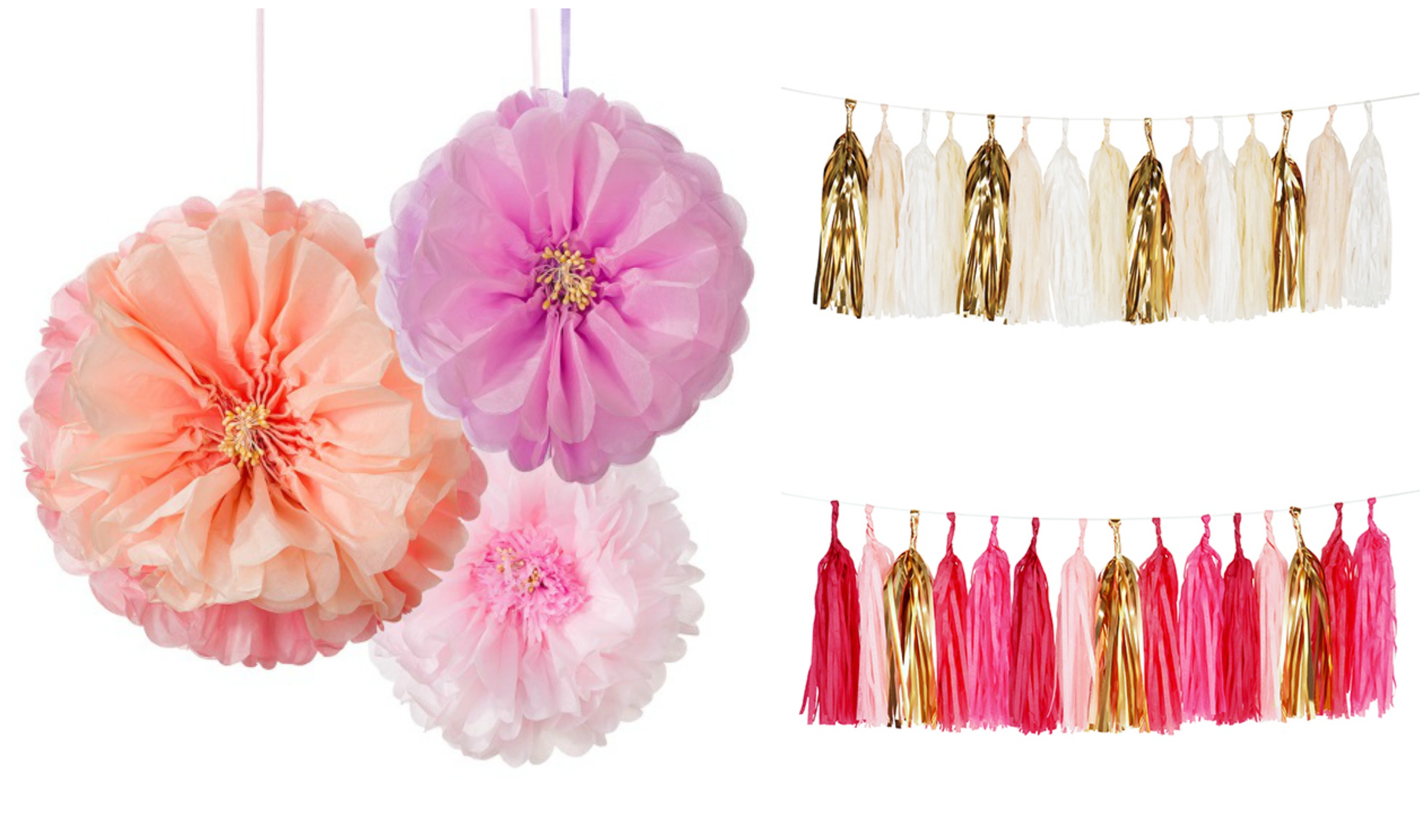 Gold Glitter Letter Bunting – €3.00
Gold Polka Dot Fans – €10.50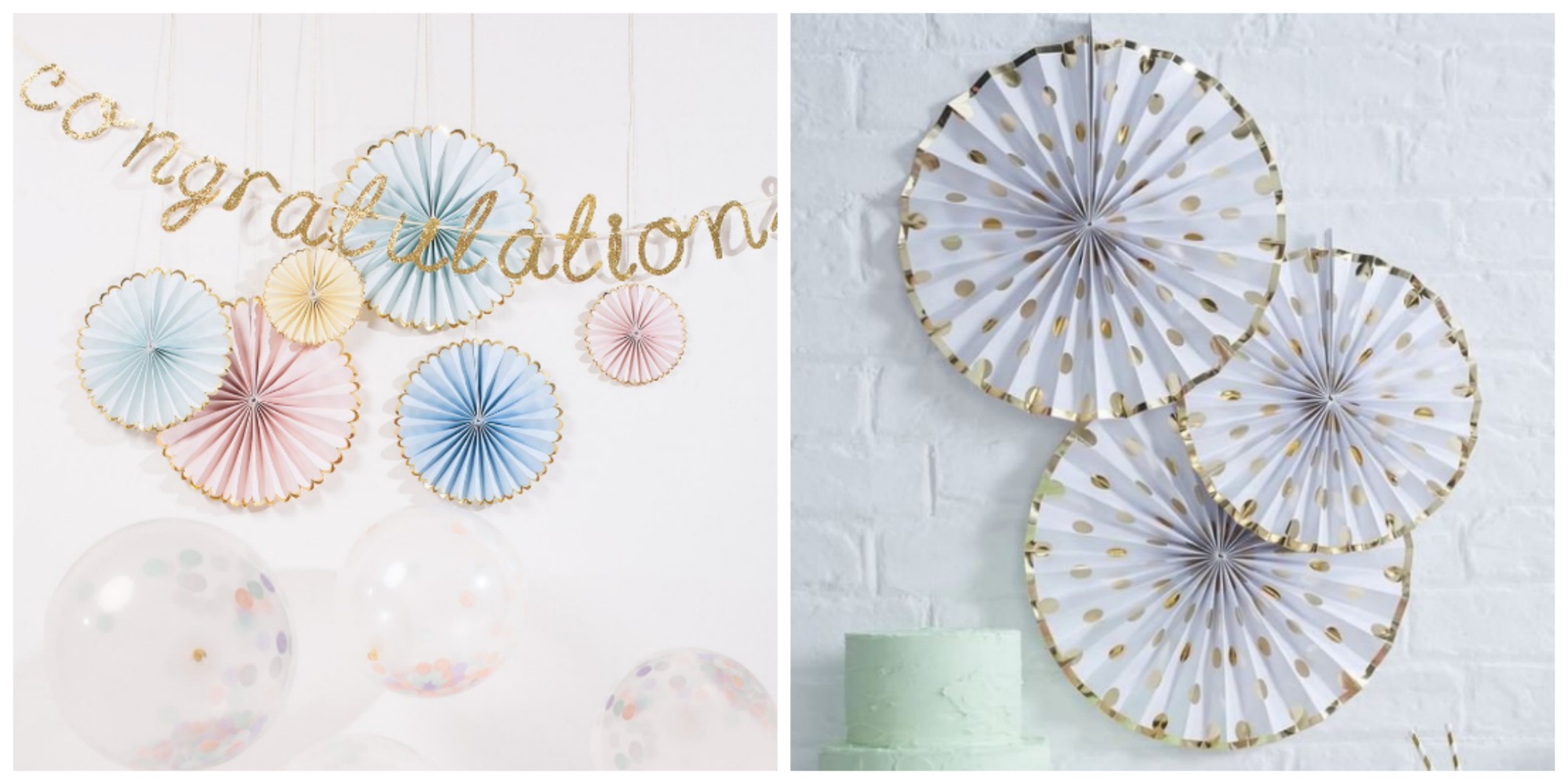 Boho Wedding Floral Paper Bunting – £8.99
Boho Wedding Die Cut Floral Paper Bunting – £7.49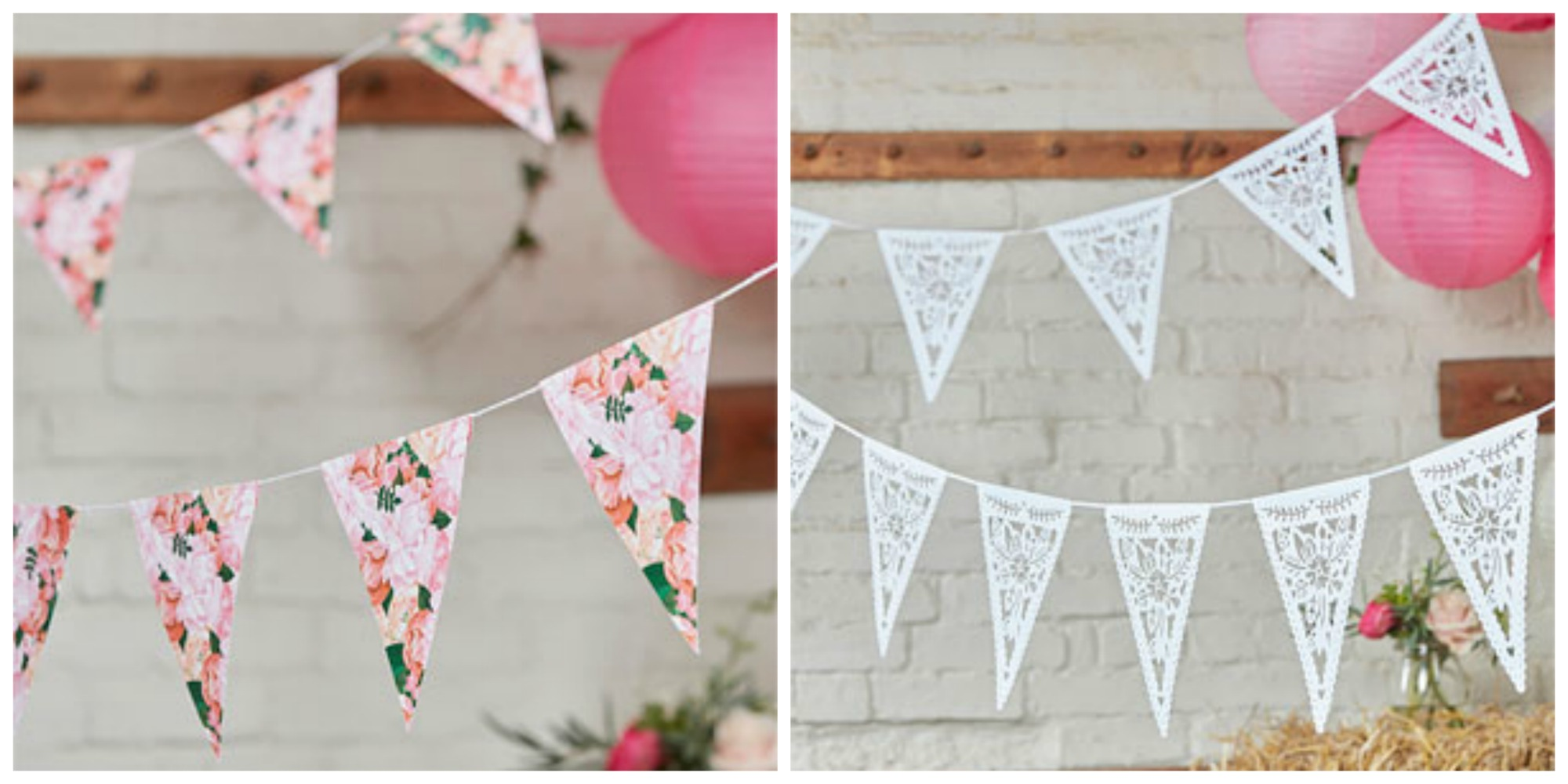 More Stockists:
Image Credits: Tin Sparrow Studio via 100 Layer Cake.