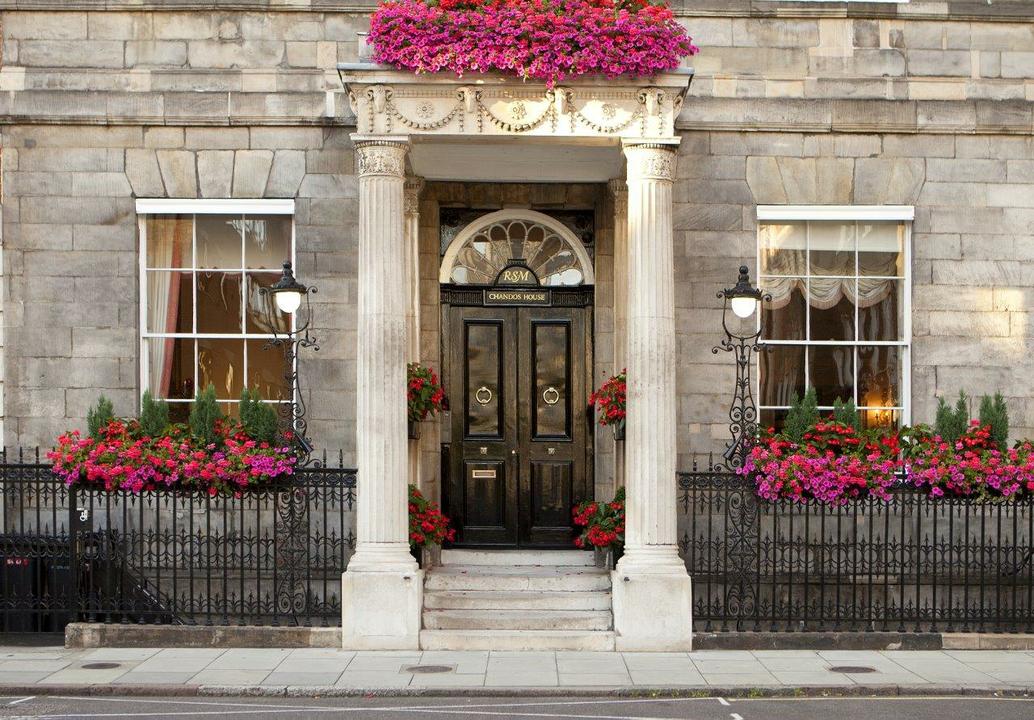 In our opinion, there is only one word to describe the London venue, Chandos House… Elegant. Every time we look through a few photos of the stunning Chandos House, similar to catching the smell of a fresh cupcake, a wave of appreciation passes over us. The grade 1 listed Georgian building is over 240 years old but has a combination of history and contemporary style to it. Essentially, everything about this venue is a classic. We were lucky enough to sit down with Charlotte at the venue, who gave us an inside tour of this incredible central London property.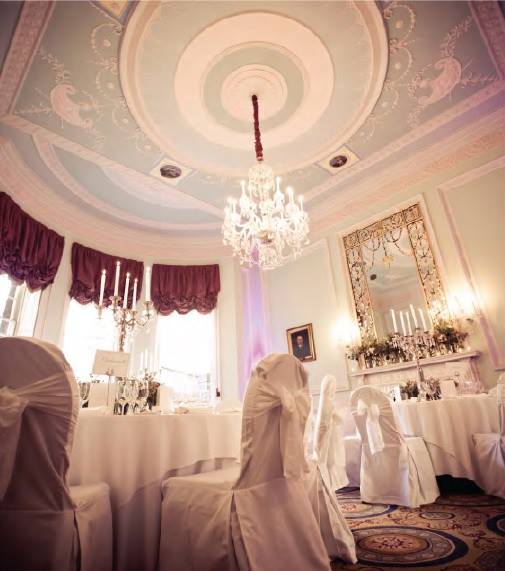 "Our guests love the fact that they are in the hub of central London, the capital of the world! Easy transport links for all guests and just behind Oxford Street for any last minute pamper or shopping treats is within 2 steps away. Pretty perfect if you forget anything on the special day! However don't let the hustle and bustle of the streets fool you – as soon as you step into Chandos House the excitement of the streets changes mood, no longer noisy and fast paced but a tranquil house that you would locate in the countryside if you didn't know any better, and with a garden terrace out back if definitely feels that way too."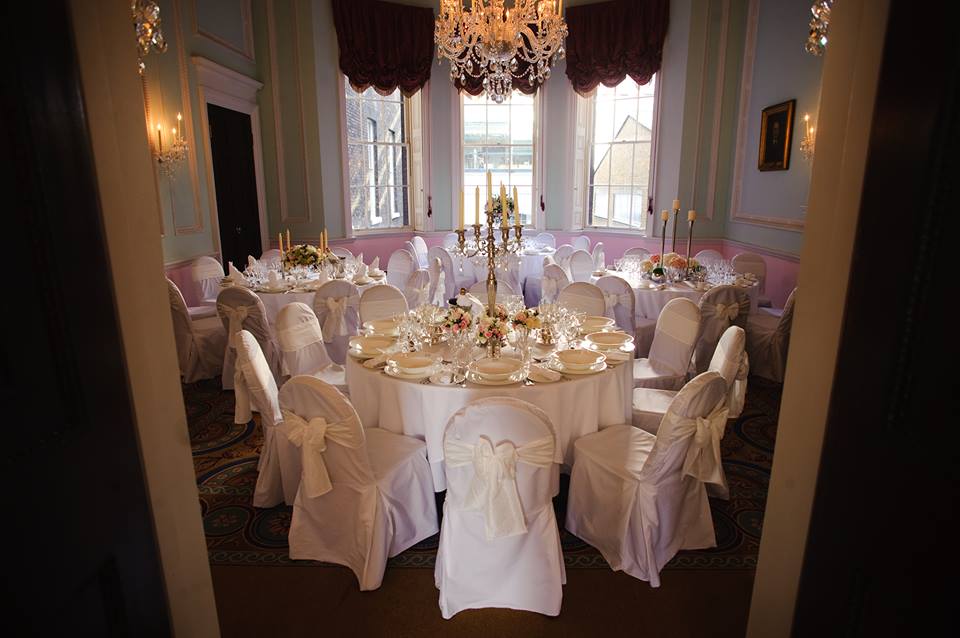 "For trends… In terms of bridal wear, I love with low back gowns on our brides; it allows just the right amount of beauty and decorum at the same time. Also loving lace, patterned short dresses and floral designs. Flowers really set themselves against a beautiful backdrop in our Duke and Duchess rooms, with greens and pinks and blues showing off. Some weddings have thrown caution to the wind with the formal 3 course dinner and we love a challenge so have hosted, BBQ weddings with jugs of pimms or weddings that love lights so the house is adorned in fairy lights at add a special twinkle!"
"We are really lucky! We have rosette qualified chefs here at Chandos House and they are just working on a brand spanking new fancy menu. However before that is shared with us, our current menu is bursting with starters from Seafood Bouillabaisse to Guinea fowl and beetroot mousse Ballantine served with roasted fig and plum and ginger sauce to Smoked trout and salmon parfait served with a horseradish cream, baby cress and toasted brioche. To follow such ambient starters, we have our best selling deconstructed Scottish beef wellington served with rosemary and garlic fondant warm asparagus and spinach salad and finished with a whisky sauce. And for vegetarians, our very popular Red Snapper fillet on a soft egg noodle nest served with crayfish, coriander, red chilli and mange tout ragout. To finish off such an opulent meal, we recommend our famous desserts of Iced Caramel and Whisky parfait set in chocolate and nut sponge with bitter chocolate sauce or a home warming Individual strawberry crumble served with honey and ginger ice cream. This is just a snippet of our chef's brilliant ideas!"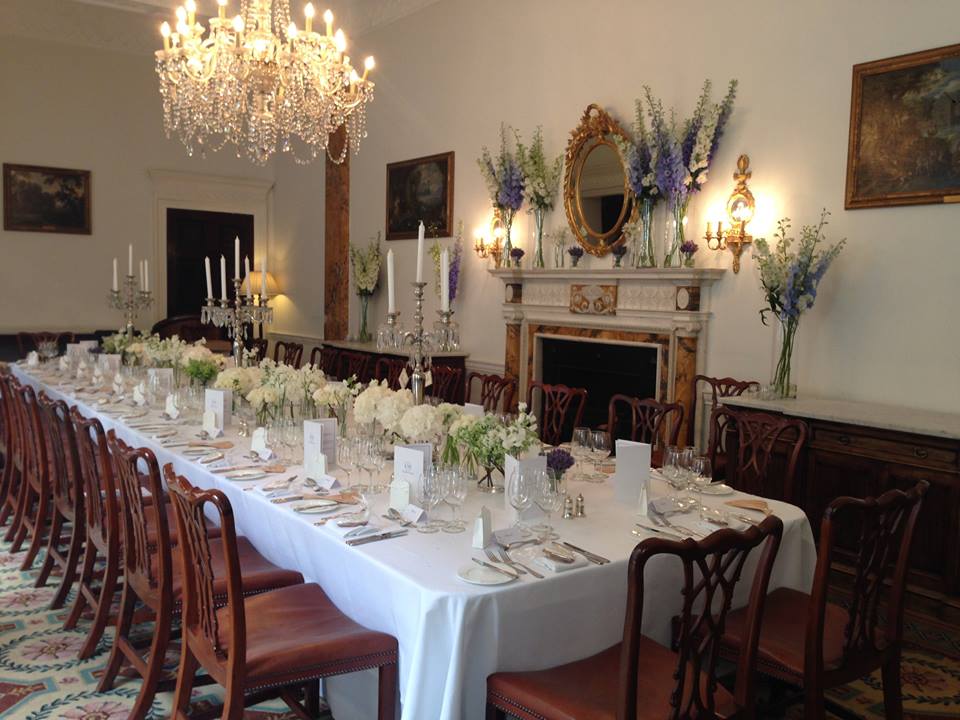 "If I were to describe Chandos House in just three words, I would use opulent, grand, affordable. What I think makes Chandos House stand out from other London venues is the exclusivity of the house, the opulence of the décor and the 5 star foods that we serve for such reasonable costs, you just couldn't find all 3 boxes ticked with any other venues! Smaller weddings are offered exclusivity of the ground floor, this enables them then not to hire the whole house and feel to spaced, they also receive exclusive use of the gardens within the price. This works well for weddings under 30 guests. However on a larger scale we can host up to 110 for a wedding breakfast and they have full run of the house, no one else to worry about in the house, it's their grand Georgian house for the day, fit for king and queen. We are working on some catering packages so watch this space."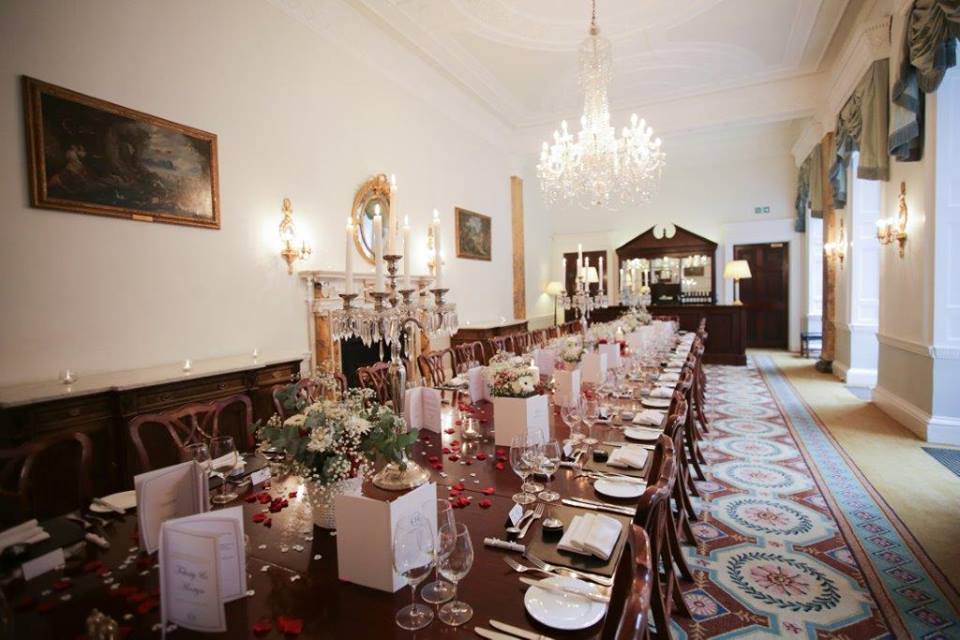 "As a Wedding Executive it's such an honour to be involved in the day as well as the lead up. A beautiful intimate moment to be a part of, we really love getting to know our couples here at Chandos House and definitely build up a relationship before the day. The couples know they can call on us whenever they need something and finally when the big day comes and you watch them walk down the aisle, it's a wonderful moment (but sad for us that its soon to be over!). The morning after the wedding when we receive thank you emails and photos, we know then that it was the couples perfect day and we helped them create this memory."
Thanks again Charlotte for giving us this exclusive inside look. Find out more about Chandos House this 27th September, at their Wedding Open Day!