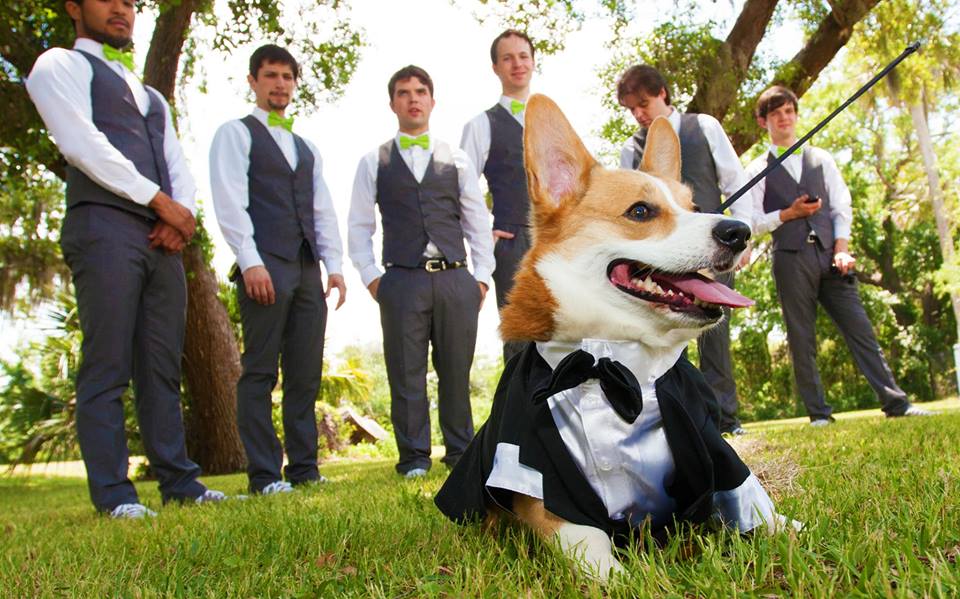 Choosing your best man is a little like choosing your partner in crime. Although the best man role may seem like a glorified grooms man, this is the guy who has probably been with you through thick and thin and will be able to take on the pressures of helping you put your wedding together.
The person you choose needs to be fairly confident and not mind stepping in and taking control of any situation that finds his way. The role of the best man is a special on and you need to feel that the person you choose will rise to the occasion (and make you laugh along the way).
Duties of The Best Man
The first and more obvious one is to organize the stag night, so this guy needs to be a good planner as well as knowing what you're idea of a fun night is (you might not want to spend in a night in Amsterdam if you're idea of fun is staying at home).
The best man also is responsible for acting as an intermediary between families of the bride and groom so that everyone is well informed on the wedding plans.
Your partner in crime also needs to accompany you in hiring/buying your wedding outfits and ensuring that everyone is organized for the wedding day. That means calling in and collecting suits for you too on time as well.
He is responsible for paying any church fees on behalf of the couple and getting the groom to church on time.
Escorting the chief bridesmaid down the aisle and making sure everyone has adequate transport for the day.
If the happy couple are departing on the day of the wedding or following day of their honeymoon, the best man will be asked to take care of the travel documents and passports.
Phew! Turns out the best man is a key player in your bridal party! Make sure your Best Man is someone you can trust to take all of this on.
Image via Imgur