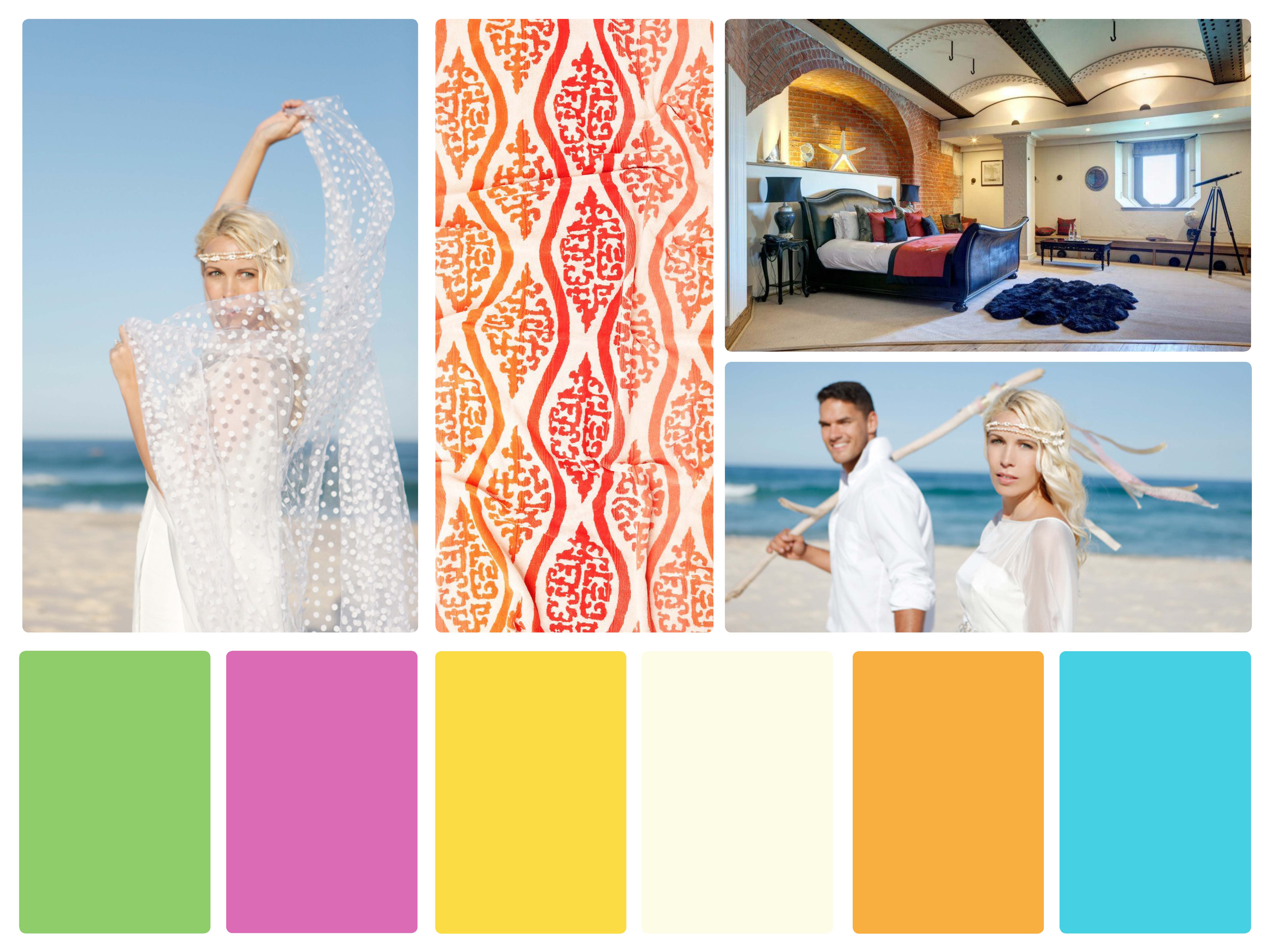 This summer has been surprising us on a daily basis here in the WeddingDates office. From the lovely weather at last week's Colour Run to the fact that we don't need to remember our jackets for work; we are shocked!
To think that sunscreen and ice cream could be sold out in the local shop seems like such a strange idea… but we're not complaining! In fact, we're more than delighted for anyone who is getting married this month; you are so lucky!
Finally, we can actually look at fun summer pieces and try them out for ourselves! Recently, we've been obsessed with boho beach looks. Wouldn't it be just the perfect time for a newly engaged couple to have an engagement photo shoot by the beach? Let's dream: long wavy sun kissed locks, freckled noses and barefoot walking on the sand… we're there!
Our colour palette contains a range of fun shades but we suggest picking your favourite 3 in similar shades to mix and match. Try some DIY details for a rustic summer chic shoot!
Images from: