Many couples find it difficult to stick to their wedding budget. Sticking to any budget can be very difficult, but there can be lots of hidden costs and little surprises when planning a wedding. One of the best pieces of advice that we receive from brides is, don't be afraid to delegate. Asking family and friends to help you out with little jobs can make a huge difference in your planning. Today, we have chosen a beautiful red velvet cupcake recipe from Delish.com, which you can whip up for guests to accompany the cake… Trust us, these.are.yum!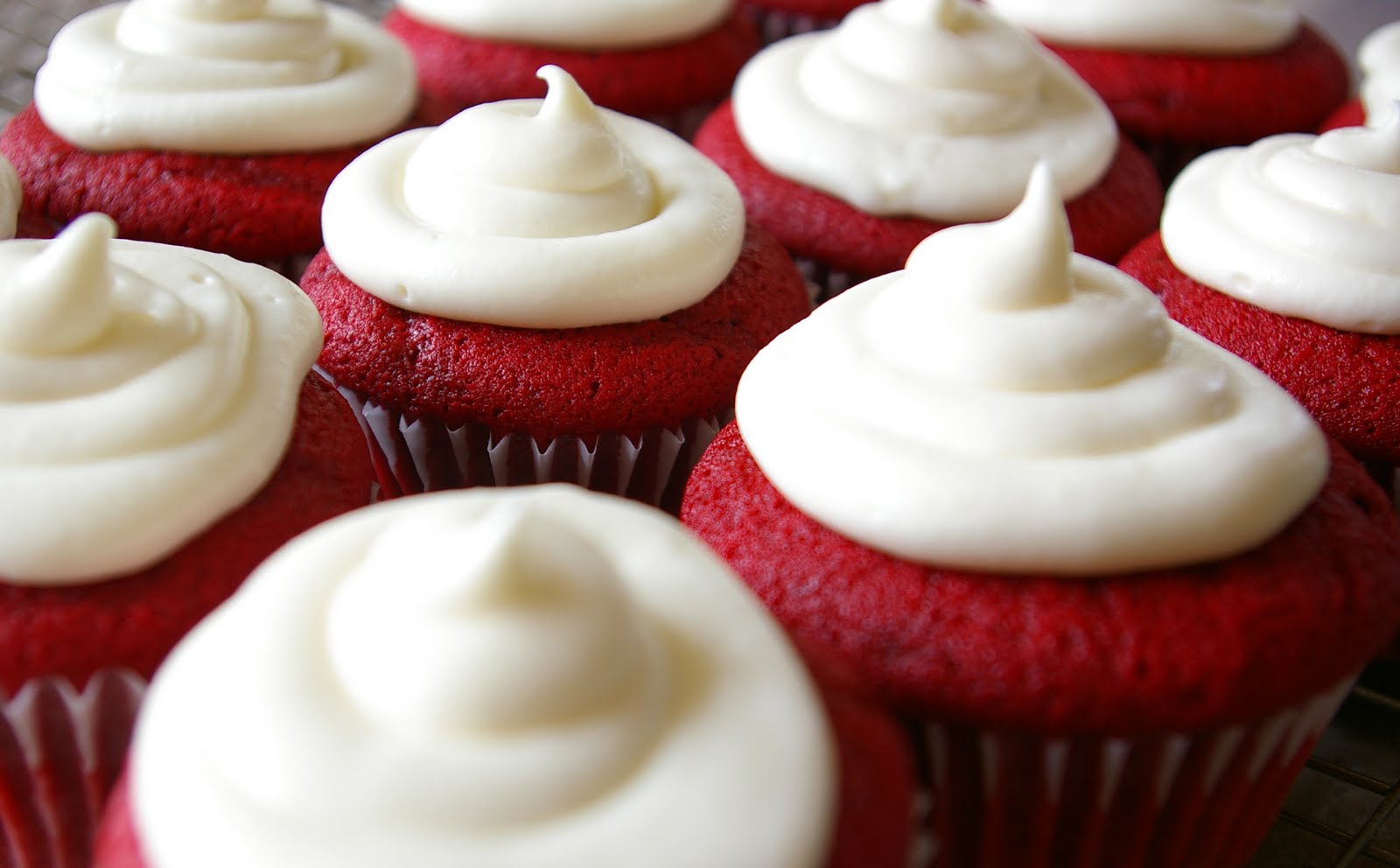 Preparation: 1
Cooking: 
Makes: 24
Ingredients
Cake
0.33 c. cocoa
3 tbsp. red food coloring
1.50 tsp. vanilla extract
0.50 c. butter
1.50 c. sugar
4 egg yolks
1 c. buttermilk
1 tsp. salt
2.25 c. sifted cake flour
1 tsp. baking soda
1 tsp. white vinegar
Frosting
1 c. milk
3 tbsp. flour
0.13 tsp. salt
8 oz. of either 62 percent dark chocolate or white chocolate
1 c. butter
1.50 c. confectioners' sugar
2 tbsp. cocoa (for white chocolate frosting, omit cocoa)
1 tsp. vanilla extract
Directions
Cake: Heat oven to 350 degrees F. Line 2 standard 12-cup cupcake tins with baking papers and set aside. Mix the cocoa, food coloring, and vanilla together in a small bowl and set aside. Beat the butter and sugar together in a large bowl, using a mixer set on medium-high speed. Add the yolks and beat for 1 more minute. Add the cocoa mixture and beat to combine. Stir the buttermilk and salt together and add it in thirds, alternating with the flour. Mix the baking soda with the vinegar and blend into the batter. Fill each cupcake tin with 3 tablespoons batter, and bake until a toothpick inserted in the cupcake center tests clean — about 15 minutes. Cool in the pans on a wire rack for 15 minutes. Release cakes and cool completely before frosting with Cooked Chocolate Frosting.
Frosting: Whisk milk, flour, and salt in a small saucepan over medium heat until the mixture thickens and begins to bubble — 1 to 2 minutes. Transfer to a small bowl and let cool.
Melt either dark chocolate or white chocolate. Set aside to cool.
Beat butter, confectioners' sugar, and cocoa (for white chocolate frosting, omit cocoa) together until light and fluffy. Beat in the cooled chocolate and add milk mixture and vanilla extract (dark chocolate frosting only) until smooth and fluffy. Use immediately.
Happy baking!