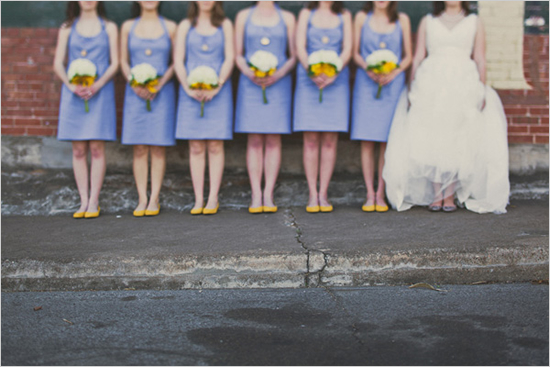 Asking your bridesmaids to help you in your wedding plans and stand by your side on your big day is a huge deal and it goes without saying that you should choose wisely. These guys are going to be the people who help you at your most stressful moments and who will celebrate with you during the best moments. But that doesn't mean you should set unreasonable/unrealistic expectations for them.
Don't ask your bridesmaids to diet
This kinda goes without saying but loving your ladies as they are will be far more important than making your day fit into a certain box. This means celebrating your friends just as they are.
Getting your girls to approve their haircuts or look
While it's reasonable to ask your ladies to wear a certain dress/style on the day it isn't fair to ask them to approve a hair cut or piercing or anything else they decide on. Let your ladies have their own personal style.
Don't Ask Your Bridesmaids to Spend More Than They Need to
Be considerate of your bridesmaid's own budget. Being a bridesmaid isn't just an emotional commitment, but a financial one. Take this into account before you ask them to spend 300 on a dress or have hair/make-up rehearsal looks done.