Okay, time to put your serious pants on. If you're just engaged, talking insurance and value is seriously unromantic. But, you can't put a price on peace of mind when it comes to the dazzler on your ring finger. Whether your engagement ring was £500 or £5,000, you can never be too cautious when it comes to looking after an item of such sentimentality.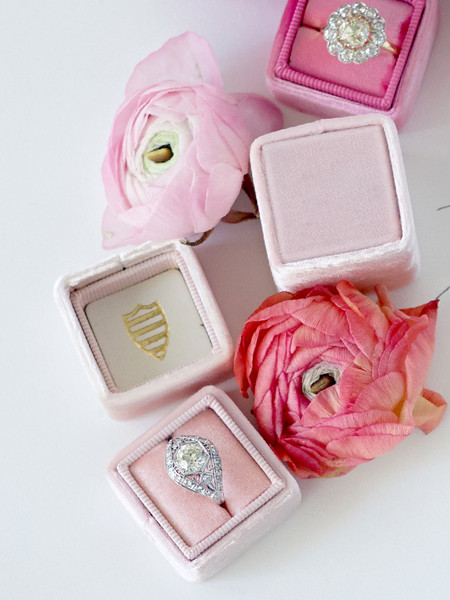 Where Can I Get My Ring Insured?
There are a few options available when it comes to insuring your rock. Depending on the value or if the piece is bespoke, some jewellers may offer this add-on service in-store via a trusted external insurance provider. Alternatively, you can add your ring under the contents of your house insurance or source a broker that specializes exclusively in jewellery or diamonds.
You'll need a certificate of appraisal giving the estimated value and proof of purchase.
6 Questions You Should Always Ask
Always read the fine print of any policy before signing on the dotted line. It's important to know the remits of your ring's coverage – always ask these questions to ensure you're satisfied with the terms and conditions.
Is the ring covered if it's accidentally lost or stolen?
Are you covered for repair, replacement or cash compensation? Most companies will only offer a replacement, so be sure to get the value of your ring correctly appraised.
Is your ring covered while travelling abroad?
What's the process for making a claim?
Is the ring fully covered or part-covered?
Are there any circumstances in which the ring may not be covered?
Ring Storage Tips
If you have other expensive items of jewellery and your engagement ring is of high value, it's highly recommended to invest in a safety box for your home. Not only will this keep your jewels safe, but it could also affect your insurance premium by ultimately bringing down the price.
Keep your appraisal, receipts and pictures of your ring in your safety box or stored appropriately.
This is a personal choice. But, it's advised not to bring your ring abroad if the sizing is incorrect meaning it could easily slip off; if it's an antique or family heirloom OR if your ring is expensive and may be a target of tourism theft.
If you are travelling abroad and do wish to leave your ring at home, ensure it's stored in a safe, bank safety deposit box or with a trusted relative.
Image Credit: TheMrsBox.com