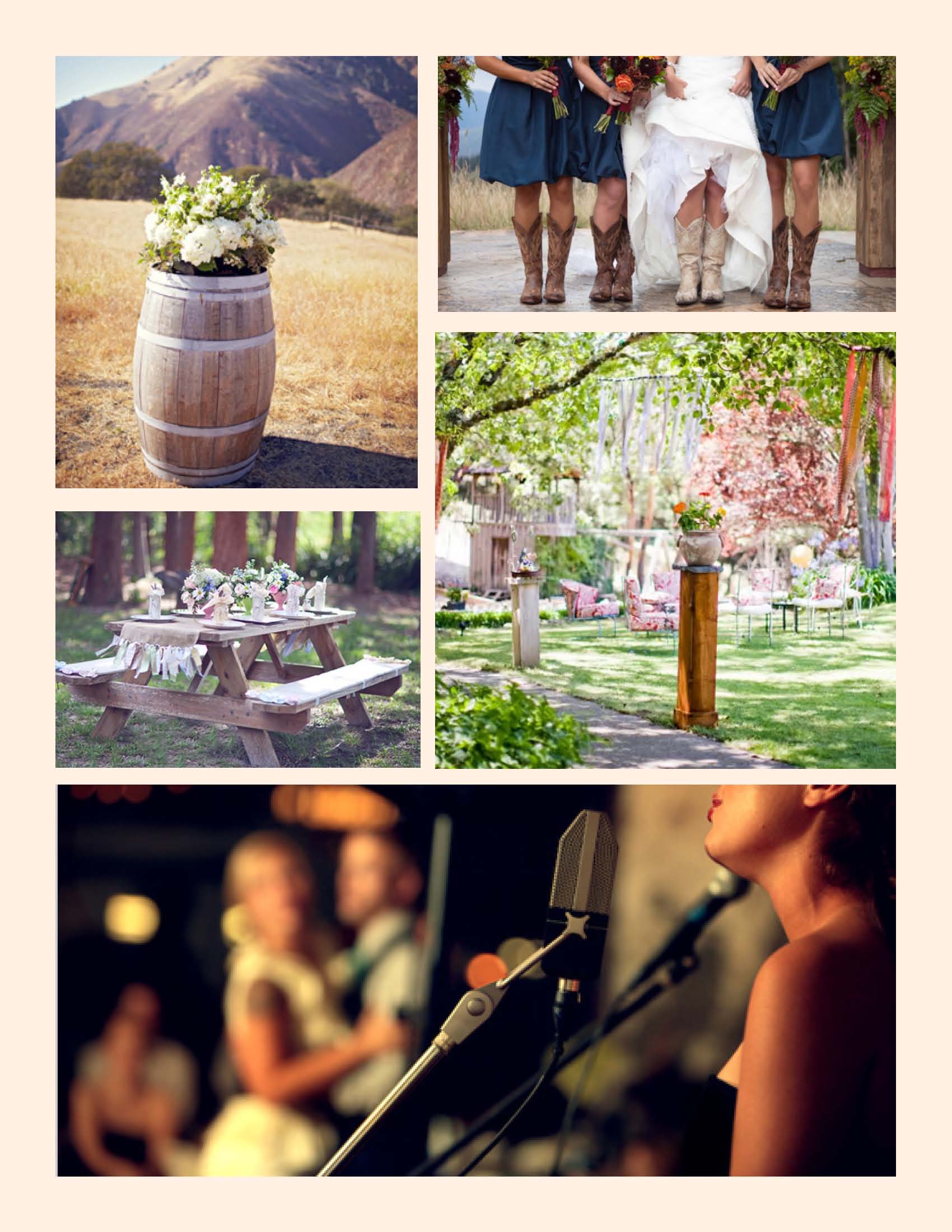 Let's be honest, summer weddings in the UK and Ireland can often be a mixed bag. We often dream of long evenings of sunshine, bbq's, summer dresses, fun photos and maybe even beer gardens. But there's one event that nearly every household loves… Festivals! And what better way to celebrate than with a festival wedding? So for your viewing pleasure here is our festival wedding moodboard inspiration!
When we mention festival wedding, I'm sure muddy fields spring to mind. But festival weddings are about fun colours and rustic themes so instead, think good music, mason jar lanterns, outdoors, wellies, bbq's, fun signs and bright colours!
Any brides who've been to Glastonbury over the weekend will have plenty of inspiration to share! From festival cart foods like burgers and popcorn to the relaxed atmosphere of sitting under the stars, there are plenty of aspects to take from festivals.
Images from: