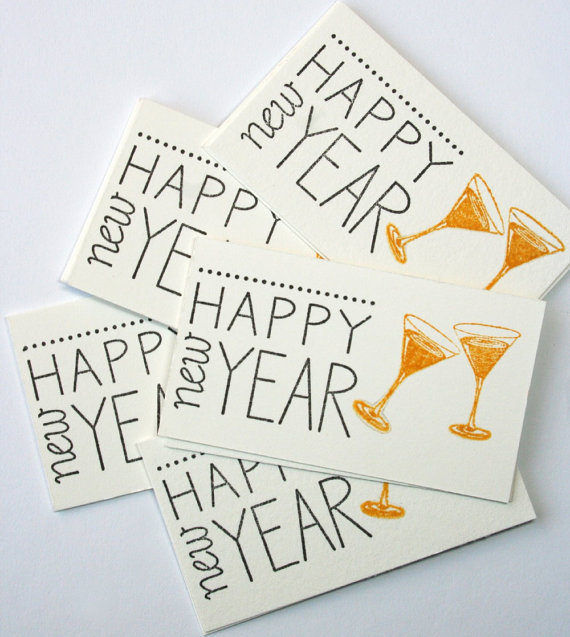 HAPPY NEW YEAR!!!!
The WeddingDates team would like to wish you all a very Happy New Year!
2013 is now upon us, time to make those new years resolutions (I know I have a few already in mind)! To those of you who may have gotten engaged on New Years Eve (and Chrsitmas proposals too!) we would like to say, congratulations!! We would love to hear from you so don't be afraid to get in touch and share your wedding proposal story with us in the new year.
We are looking forward to helping you, our brides and grooms, book even more weddings in the year of 2013!
{Image of New Years cards via TheOrangeSparrow}