Congratulations! Are you still walking on air after a Valentines proposal? It's all very exciting indeed – and it's about to get even better! More and more couples are choosing to go shopping together for an engagement ring. After all, this is one item you will be wearing every day, so it's crucial to pick a rock that you will love eternally. Renowned experts QPJewellers.com have come up with an essential guide to diamond shopping – because we all know how overwhelming all that sparkle can be!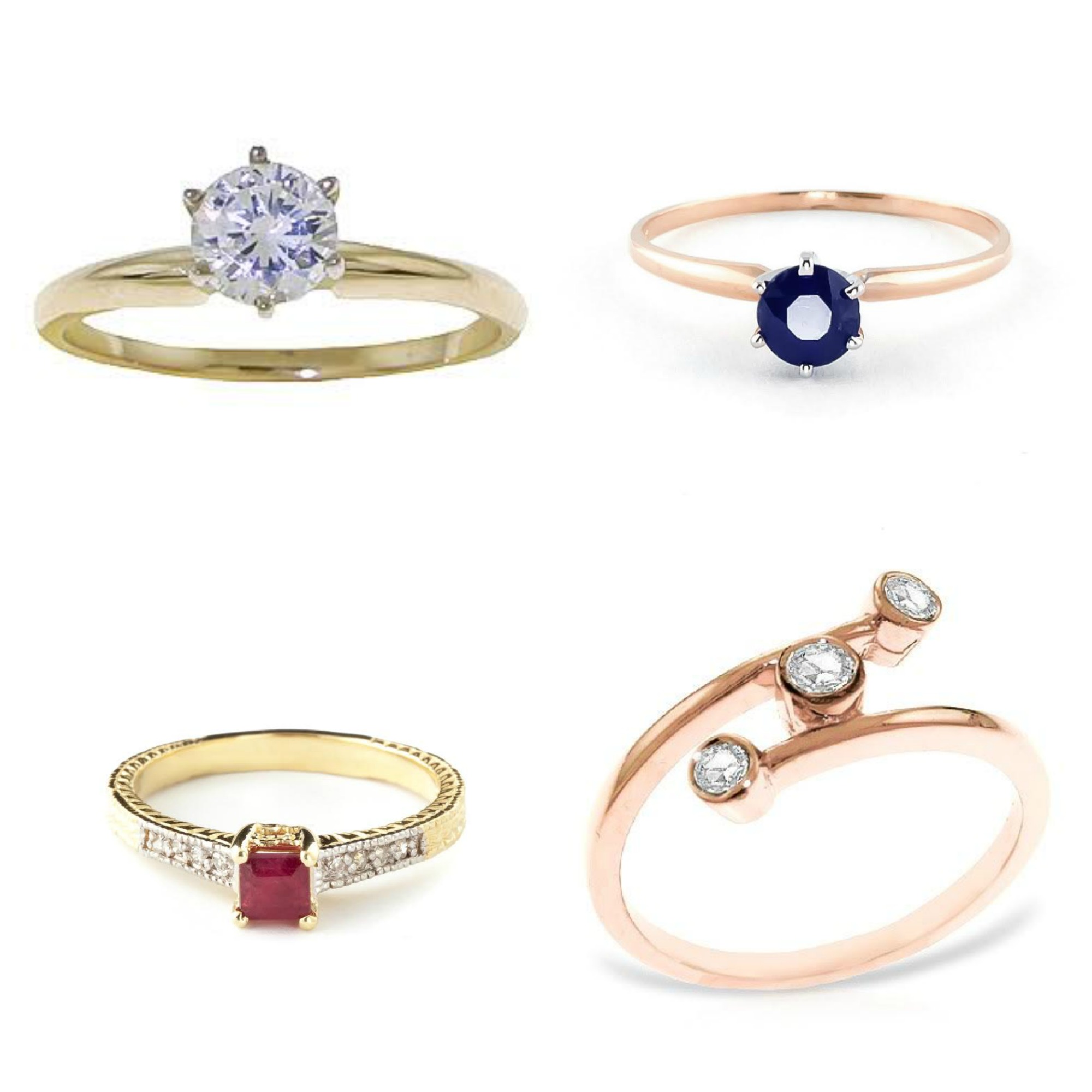 Make Your Mantra The Four Cs
The first thing that QPJewellers.com recommend is to have a real understanding of what you are looking. There's no point going for the biggest rock you can find if it doesn't have the cut or clarity of a real gem. Always remember cut, colour, clarity and carat as these will all have an impact on the look, shape and quality of your diamond.
Cut – many say that this is the most important feature of your diamond as it determines the sparkle. So QPJewellers.com advice is simple, go for the highest cut grade within your budget. Popular cuts include Marquise, Heart, Oval, Pear, Princess, Round, Cushion, Emerald and Radiant.
Colour – this refers to the whiteness of the stone. Grade D is the highest possible whilst Z is the lowest, and most people won't ever go below a J. You want to make sure that when you look at your diamond, you are struck by its crystal clearness.
Clarity – this is often seen as the least important factor according to gemologists. It has the least impact on how you perceive the diamond as it deals with tiny imperfections or inclusions within the stone. But all the same, be sure to check and ensure blemishes aren't visible to the naked eye.
Carat – the carat simply refers to the weight of the diamond and may not correspond with the size. Two diamonds can be of equal carat but differ hugely in price dependent on the other three factors.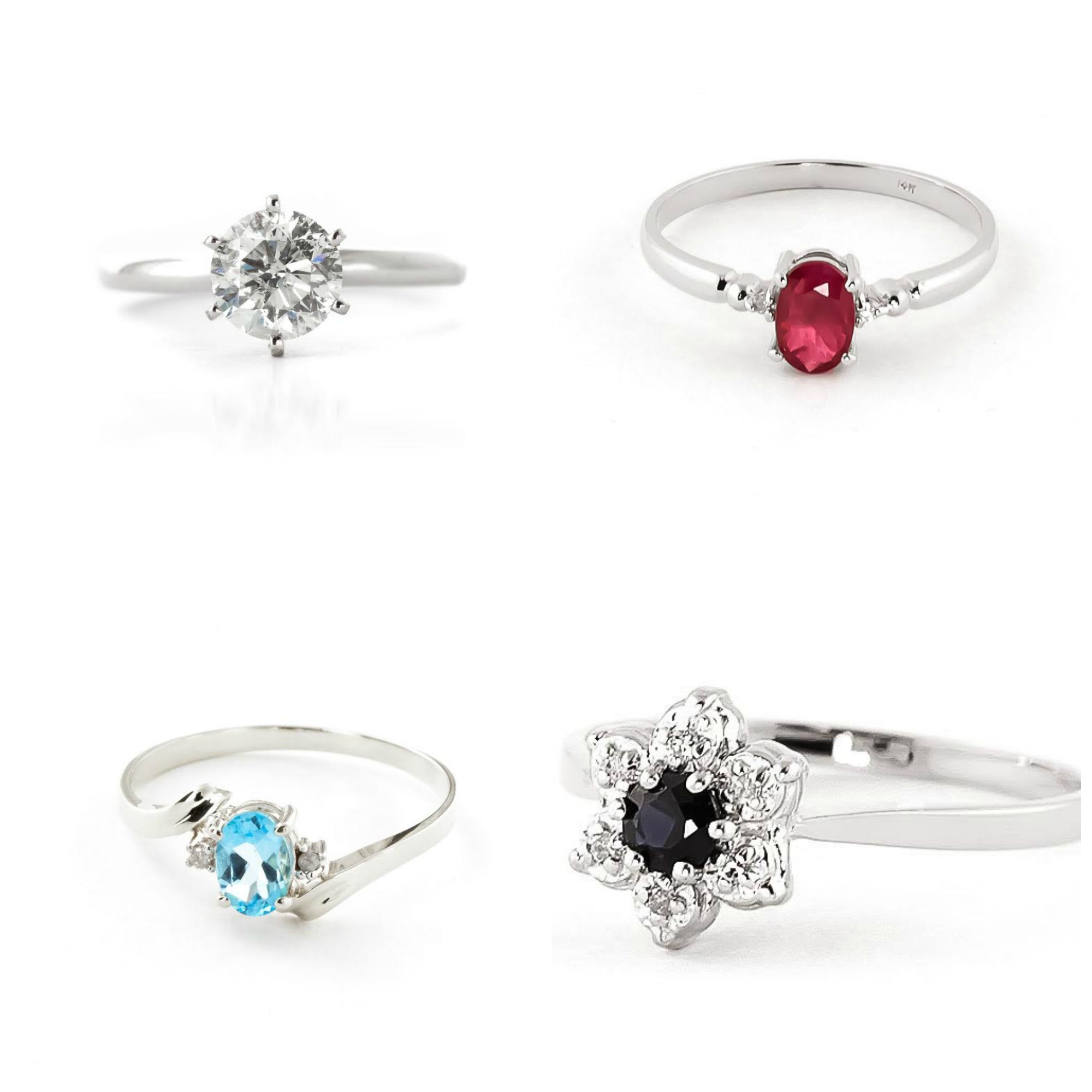 Work Out What You Like
Step two is where style over substance comes into play. If you are helping in the buying decision, make sure that you take stock of the more expensive jewellery that you already own. Look at what styles you have selected over the years and what you like to wear on a day-to-day basis. Be realistic! If you have never worn a gold ring in your life, it is unlikely that a gold band will be for you.
Shop Around
It can be easy to head to your local jewellery shop and think that you have found the ring on your very first outing. But think of this process in the same way that you would think of dating, you need to try a huge range of options before you find THE one. And more importantly, don't be afraid to go online and have a thorough browse! In this day and age there is a vast market of online retailers, such as QPJewellers.com, who can offer the same tailored advice that you would receive in store but often with a more wallet friendly price tag attached.
Dare To Be Different
Don't be afraid to ditch tradition! Coloured diamonds and other precious stones are certainly having a revival and can often offer an alternative and unique take on the engagement ring. Why not dare to be different and go for that citrine, canary diamond or even a blue rhodium band? Kate Middleton certainly bucked the trend with her sapphire ring and what could be better than following in the footsteps of a royal!?
Image credits: Gold Diamond Solitaire Ring; Rose Gold Sapphire Crown Solitaire Ring; Gold Diamond & Ruby Ornate Gemstone Ring; Rose Gold Diamond Ring; White Gold Diamond Solitaire Ring; White Gold & Diamond Ruby Allure Ring; White Gold Diamond & Blue Topaz Embrace Ring; White Gold Sapphire Diamond Ontario Wildflower Ring.
Get more inspiration at www.qpjewellers.com