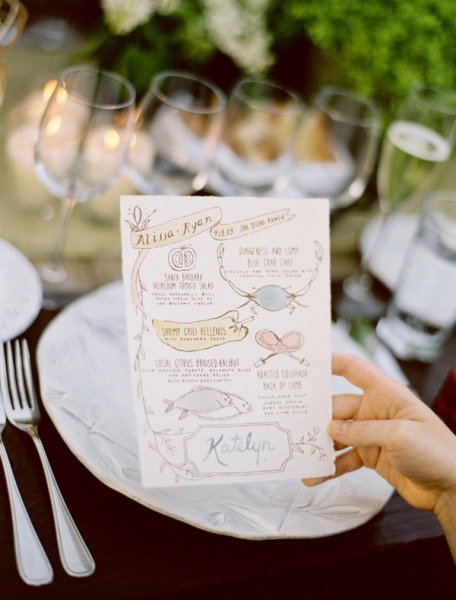 Choosing your wedding menu isn't always the easiest of tasks. It can be stressful knowing that you have 100+ guests and you need to suit all of their tastes. Often there can be issues with allergies too that crop up. With this in mind, wedding menu should be one that has been well considered! We all know what it's like to hear of guests going home to eat before the reception. And having great food at your venue really will make it an unforgettable night. So, here are the tips for get the perfect wedding menu!
Make it Part of Your Theme
A great way to anchor your menu is to tie it in with the style of your night. Are you having a quirky fun night? Maybe it makes sense to have a BBQ affair? Is your wedding venue elegant and formal? This should lead you to the choice of something like a sit down meal or a set menu. Basing all of this on your budget and amount of guests you'll be having will also play a part in this. Having a lot of grandparents or children at your venue will also play a part in catering to their needs.
Menu Tasting
Always (always!) taste your menu before before making your final choices. This way you are prepared for what the menu will look like for the actual day. Don't be afraid to ask the catering manager for any changes you might like to make, they will be happy with any changes to suit you and your guests needs!
Listen to Your Venue 
It's always great to take on board the advice of the chef or the caterer, they've seen a lot of weddings before and know what works and what doesn't. Ask the chef what produce is in season on your wedding date, so you can feature the best of everything on you wedding day!
Once you've made your final decision, relax! Your guests will be happy to be there celebrating your special day and it's important to remind yourself that it's your special day too! Be comfortable with your choice and they will be happy to!
Share your wedding menu tips with your fellow brides to be!