If you're dreaming of a romantic island getaway for your honeymoon, keep these destinations in mind. Some are ripe for adventure and exploration; others would be best enjoyed from the comfort of a sun lounger. 
Take us now…
The Timeless Beauty Of Bali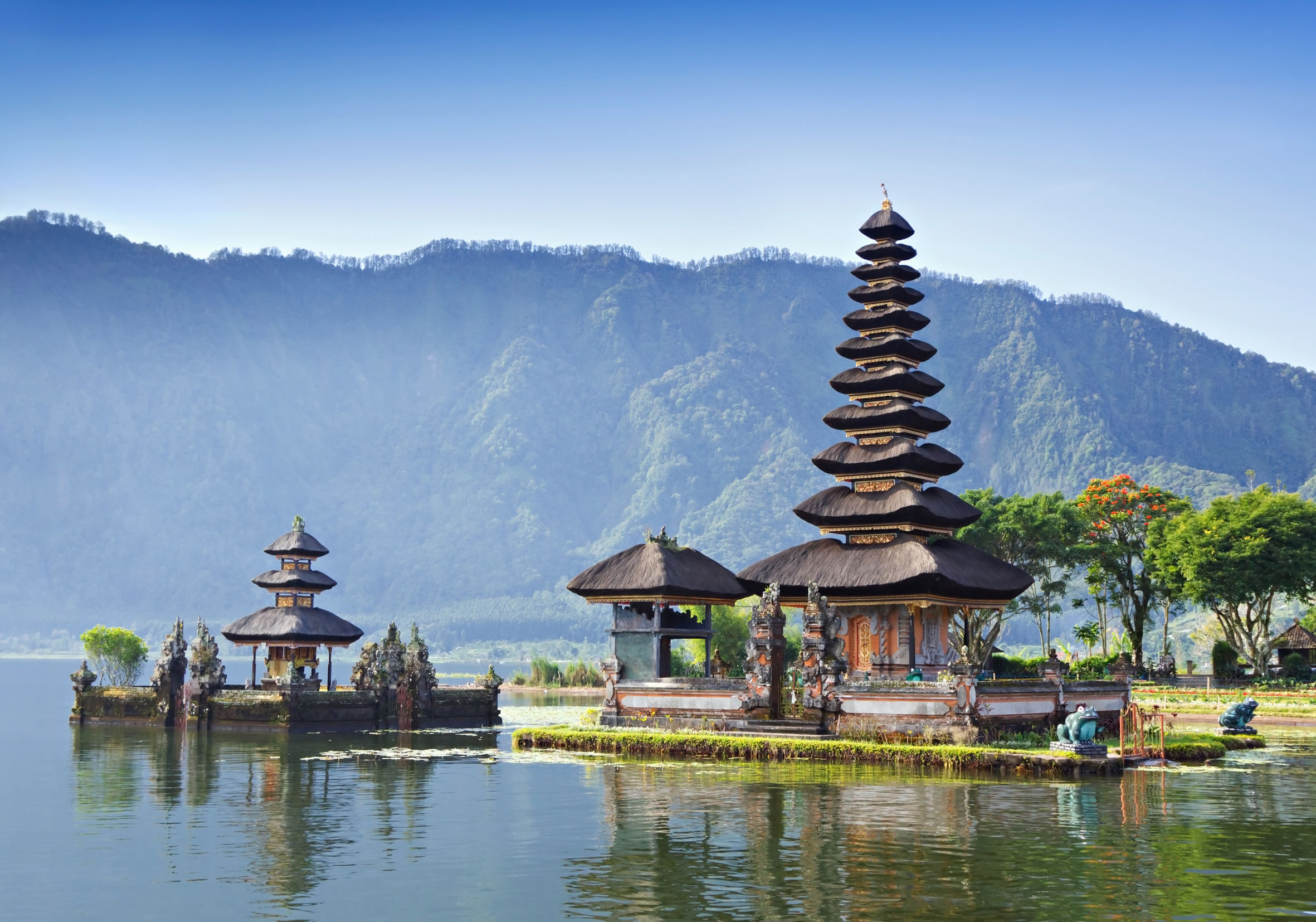 Why Bali?
Known as 'Island of the Gods', two colossal volcanoes smoulder among the mountains and Ubud's Sacred Monkey Forest hides ancient temples and cities. In Ubud, don't try to feed the macaque monkeys though. They might be very cute, but they are notoriously cheeky! If you don't believe something so cute could possibly do any wrong, take a look at some of the reviews on TripAdvisor!
The Balinese people are famous for being incredibly kind and humble, and about 80 per cent of the island's income is from tourism. That might mean they're only smiling when on the clock, but they definitely manage to make travellers feel welcome!
One of our top hotel choices for honeymooners would be the Amanusa Resort in the south. Complete with its own on-site temple, its wood and stone buildings create the perfect balance between modern and traditional Balinese style.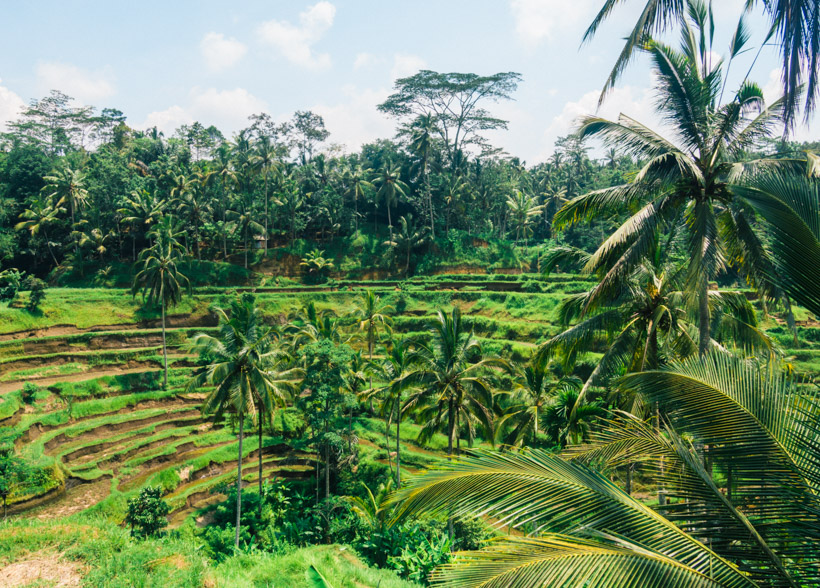 How much are flights?
Return flights can be from €600 each. It's usually better to book early, and travelling outside the peak months of July and August could mean you avoid the highest prices.
How long does it take to get there?
It'll take roughly 22 hours to get there from Dublin Airport, with at least one pit stop.
Iceland – The Land Of Ice & Fire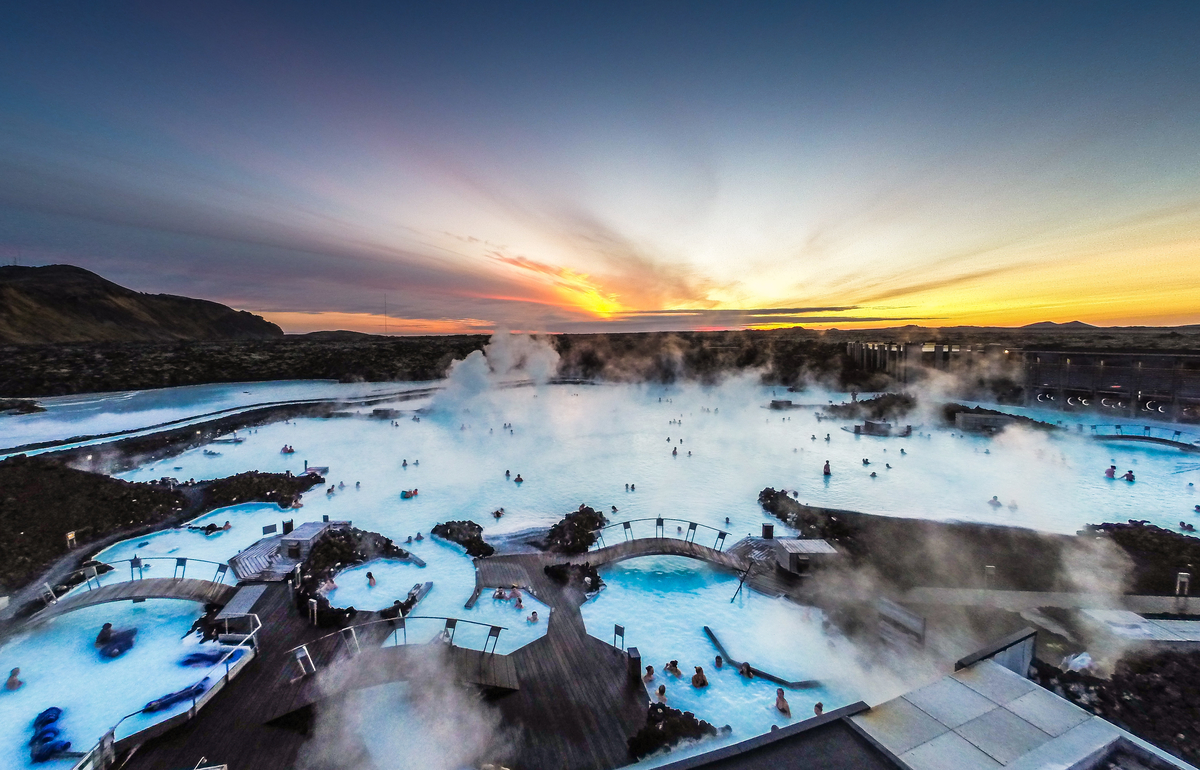 Why Iceland?
Although it has a smaller population than County Cork, the land of ice and fire has lots to offer visitors and lovebirds alike.
The volcanic island produces unique sites and experiences, including; lava fields, spectacular rock formations and landscapes fit for a sci-fi movie. Iceland is home to the most powerful waterfall (Dettifoss) and also the largest geyser in Europe.
Adventurous couples can take hikes along glaciers and mountains for incredible views of Eyjafjallajökull volcano – the culprit of the ash clouds that shut down Irish airspace back in 2010.
As for those looking for nothing other than relaxation, the volcanic island creates natural hot springs perfect for a bit of well-deserved pampering. Check out the Blue Lagoon geothermal spa.
The name may sound frosty but Iceland actually has a relatively mild climate, with nearly 24 hours of sunlight between June and July. For the rest of the year, some cuddling under the Northern Lights is sure to light up your love life.
How much are flights?
Return flights start from €250 per person, but can go higher during peak season in June and July.
How long does it take to get there?
If you fly direct from Dublin, it only takes about 2 hrs 30 mins to get to Iceland.
Sample The Flavours Of Sicily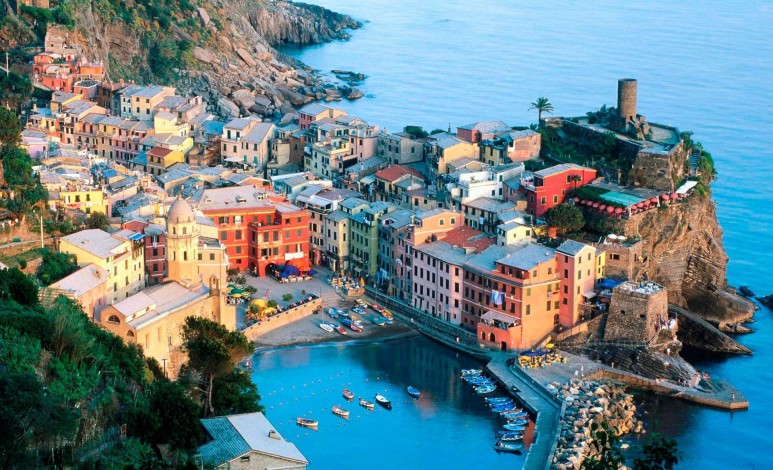 Why Sicily?
Although only a mile off the coast of Italy, Sicily might as well be a nation of its own. If a fluent Italian speaker landed in Sicily, there would be every chance they wouldn't have a clue what anyone was saying. It may officially be an Italian dialect, but in fact it has taken words from Arabic, Greek and Hebrew.
One thing it has in common with the rest of Italy is exceptionally good food. In fact, the street food in Palermo was voted among the top five in the world by Forbes. We recommend Arancina (deep-fried rice balls), or some deliciously cheesy Sicilian pizza.
If you're looking for somewhere unique to stay, check out the San Domenico Palace in Taormina. Overlooking the iconic volcano Mt Etna, it was converted from an ancient Dominican monastery into the five-star luxury hotel it is today.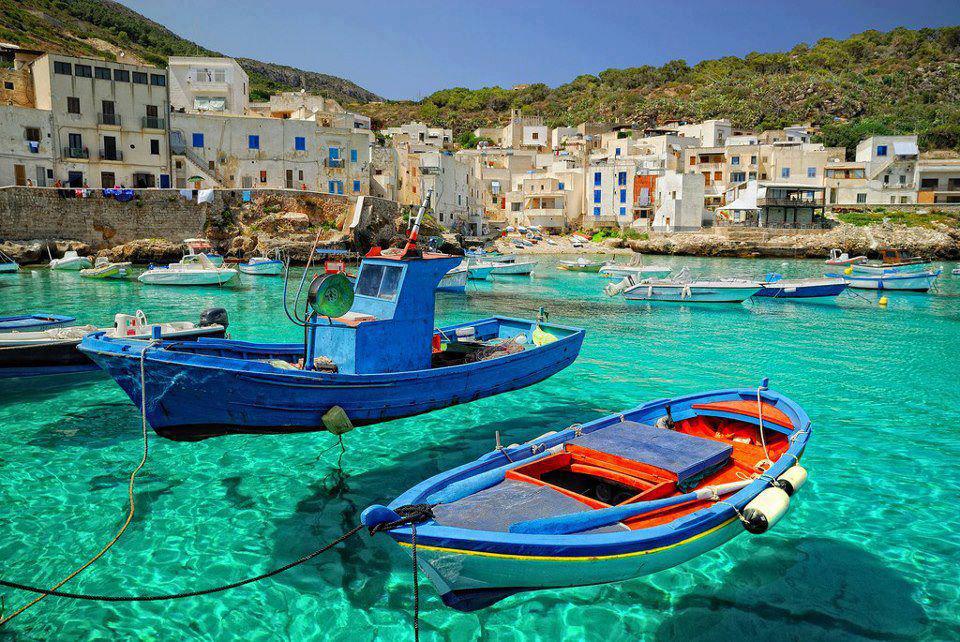 How much are flights?
From €300 each return – if you book in advance. Prices vary depending on what time of year you go, so be prepared to spend extra between June and August.
How long does it take to get there?
It takes about 3 hrs 30 mins to get there, and you can fly direct to Palermo from Dublin Airport.
Caribbean tranquillity in St Lucia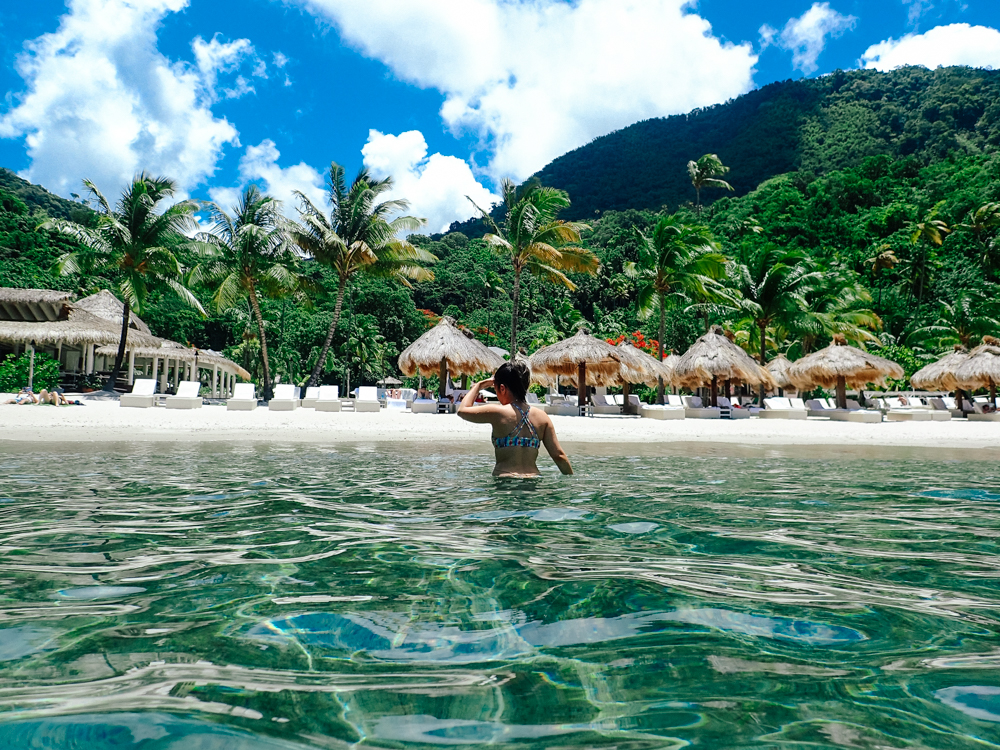 Why St Lucia?
Calm beaches with powdery, soft sand? Check. Crystal-clear water boasting fish of every imaginable colour and size? Check. Something to explore further inland when you're feeling more adventurous? Most definitely, check.
St Lucia has been awarded World's Leading Honeymoon Destination at the World Travel Awards nine times. Check out Sandals Grande on the north of the island, just a ten minute walk away from Pigeon Island National Park. Home to an ancient colonial fort, there is plenty to keep hikers busy and some great bars and restaurants to round off the day.
How much are flights?
Return flights are from €600 each. The peak season from December to April would usually be the most expensive time to travel, so be prepared to pay more then.
How long does it take to get there?
It'll take about 13 hours to get there from Dublin, and you'll have to make at least one stopover on the way.
Blissful Luxury In The Maldives
Why The Maldives?
The single most popular honeymoon destination with Irish couples. Of the 1,200 islands that make up this Indian Ocean nation, only about 200 of them are inhabited by people.
Incredibly luxurious water villas are what separates the Maldives from the rest. Wake up every morning to the sound of the waves gently lapping outside your house. These luxury villas have been looking after couples for decades, but nowhere is as experienced as Karumba, the very first private island resort in the Maldives.
The Maldives is the perfect honeymoon destination if you're looking for somewhere to feel as if the two of you are the only people on the planet.
How much are flights?
Return flights from €700 return per person if you book in advance, but it can vary quite a bit depending on when you travel. Between May and November would be the best time to avoid the highest prices and biggest crowds of the peak season.
How long does it take to get there?
Around 14 hours each way on average, with at least one stop on the way. To take the hassle out of planning your route, take a look at GoHop.ie's Maldives honeymoon packages.
Image Credits: 1) via Travel Noire 2) via Sunshine Seekers; 3) via Net Bus; 4) via Sicily Blog; 5) via Sicily Tourism; 6) via The Londoner; 7) via Luxe Resorts.