Well, praise the lord for the invention of the internet!! After their search went viral, this couple was finally reunited with the most magical proposal shot we have EVER seen.
Jessica Bowe, an American who's lived in Reykjavík for several years, was wandering home last Friday night when she came across a romantic scene.
On an isolated, snow-powdered street in Iceland's capital city, she was the only passer-by to witness a man get down on one knee to ask his girlfriend to marry him.
She quickly captured the stunning shot and gave the couple a moment before approaching them with her well wishes. The man's hands were still trembling as he entered his email address into her phone.
BUT shortly afterwards he began to wonder if he had entered it correctly, meaning they would lose the chance to treasure the photograph forever.
Realizing his mistake, Michael frantically posted the following message on Facebook: "Dear Internet. Last night I proposed to Fiona Newlands in Iceland. A random woman took our picture as it happened (we didn't know she was there). In the aftermath I didn't take the lady's contact details and I'm worried I gave her the wrong email. If we could find that picture it'd be incredible. Below is the scene of the crime. If we can't find it, that's life I guess, I'm still very lucky."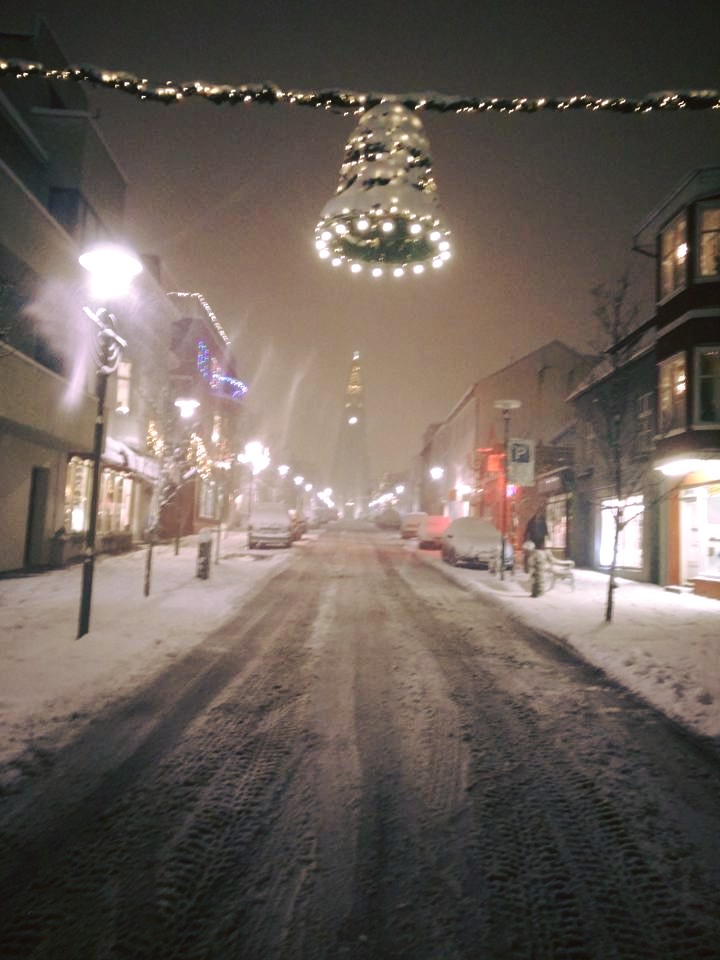 Meanwhile, Jessica had uploaded the picture to her Instagram in a bid to track down Michael and Fiona who are from the UK.
After a viral search and with the help of Grapevine, the pair were finally reunited with this shot. Isn't it the most magical scene ever? We do love a happy ending!!