You may be aware of changes to marriages and civil partnerships in the UK which came into effect  on the 2nd of March. These changes form part of several measures in the Immigration Act 2014 designed to give the Home Office more time to investigate potential sham marriages and civil partnerships.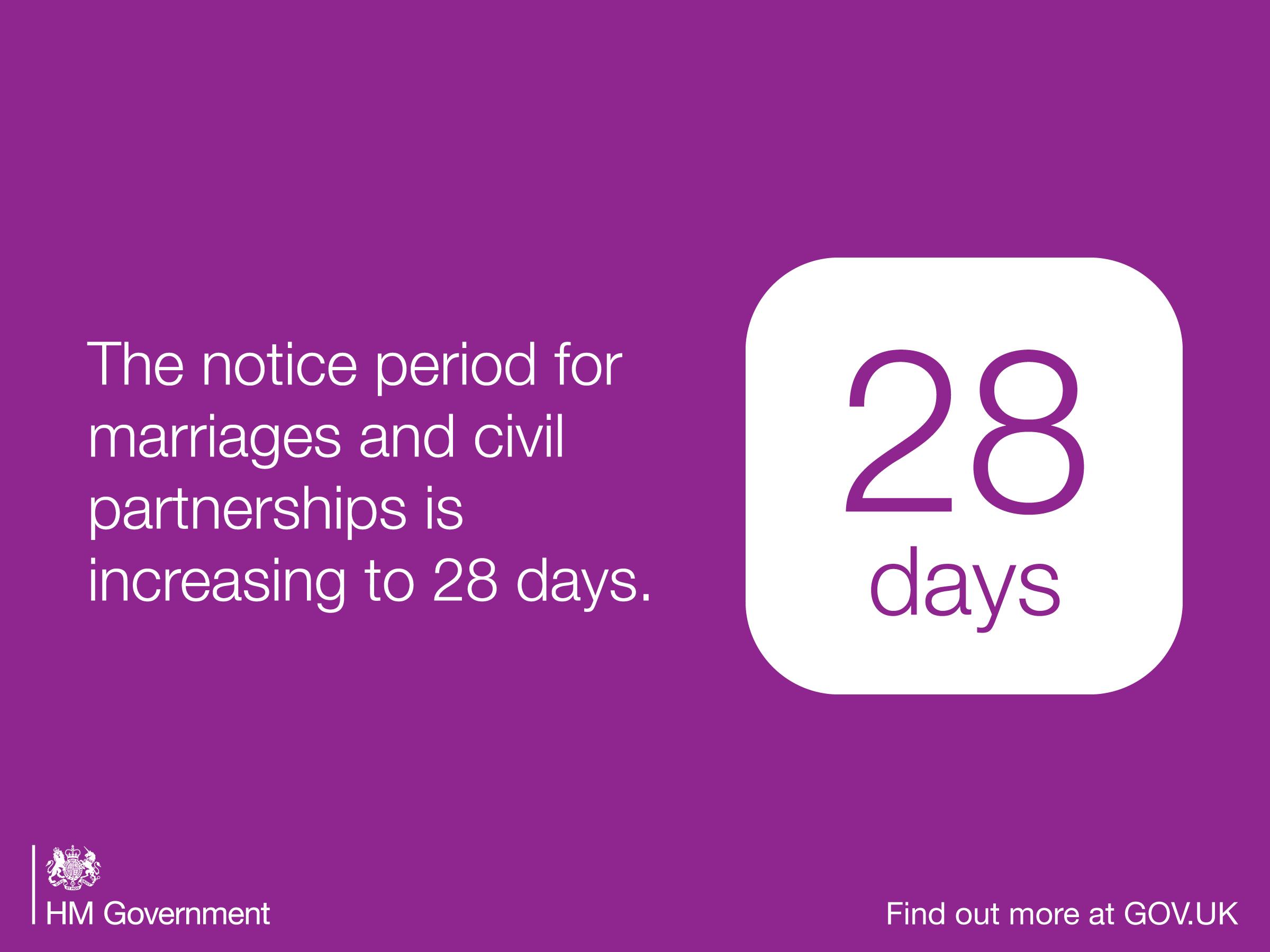 One of the key changes is that the marriage notice period is being extended from 15 days to 28 days. This affects all UK couples hoping to be married or enter a civil partnership from 2 March onwards.
For most marriages or civil partnerships you must give at least 28 full days' notice at your local register office. Your notice will be publicly displayed in the register office for 28 days.
You may also need to give notice here if you plan to marry or form a civil partnership abroad. Ask the overseas authority if you'll need a 'certificate of no impediment'.
Contact your local register office to make an appointment.
You can only give notice at a register office if you have lived in the registration district for at least the past 7 days.
There are different rules for religious ceremonies.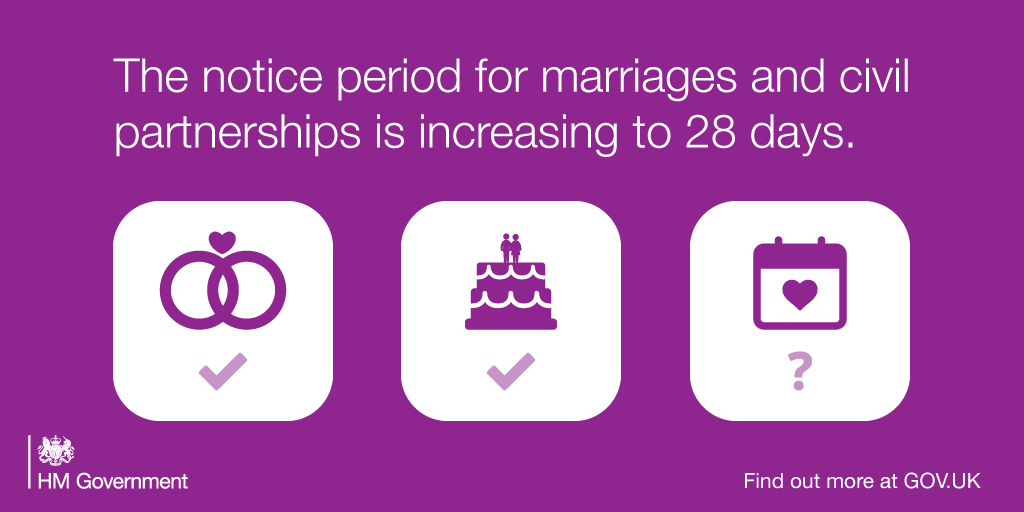 You must get married or register your civil partnership within one year, or 3 months if you're in Scotland.
When your notice period can be reduced
You can apply to have your notice period reduced to 15 days if:
either you or your partner are resident outside the UK
you and your partner wouldn't have your marriage or civil partnership referred to the Home Office
you want to give notice and get married or form a civil partnership in one visit on or after that date
you have evidence that you're going to get married or form a civil partnership within 15 days
To find our more visit www.gov.uk.