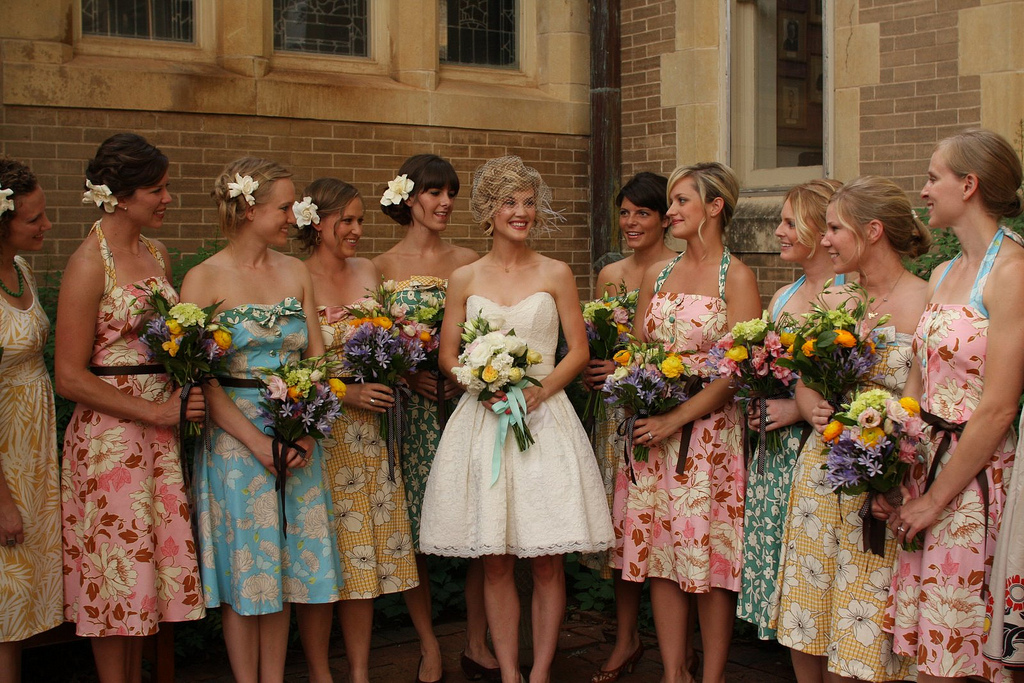 Okay, so looking through countless pretty Pinterest boards, it may seem pretty easy to put together a mismatched bridesmaid dresses right? But how is it that the dresses all seem to somehow flow together? They always look like they make sense. Read these tips on mismatched bridesmaid dresses and find out!
Make The Rules
Don't leave everything up to your girls. While you may say your dress colour is blue, you could easily come back with six different shades that don't actually go together. Make it easy for your girls and give them a colour chart, a silhouette or a fabric to unify the look. Or make it super easy and give them a brand to work from. Share photos of what you have in mind to give your ladies inspiration.
Sharing is caring
Let your girls see which dresses the other has chose. No one wants to feel like they've picked the wrong dress that throws the rest off (everyone is wearing full length and you've gone for knee length!). So if you're picking from the same shop, when one girl chooses her dress, let the others know. A good reason to make a secret Pinterest board for everyone to share!
Personal Touches
Let your girls show their own style and personalities with accessories, hair, shoes and make up. Letting your besties choose their own look shouldn't have a big effect on unifying the bridal party look, but it will make them feel that bit more comfortable.
Image via  invitationstyles.com